Vegetable stamping is a classic way to make pretty artwork.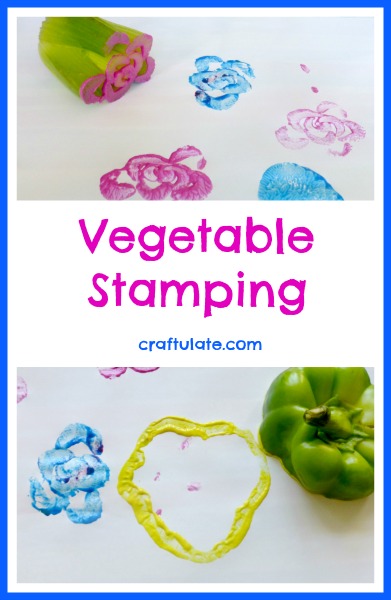 The following post contains affiliate links, which means that at no extra cost to you I can make a tiny bit of money to help support this blog. Thank you!
For this activity I prepared the following vegetables for printing:
Bell pepper
Carrot
Celery Heart
Potato
Cucumber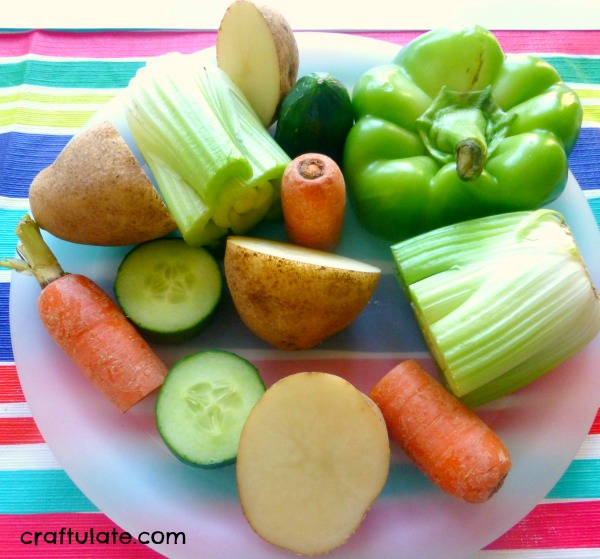 These vegetable stamps were mainly made from the parts I would usually throw away, like the carrot tops. The majority of each vegetable was eaten! I spread out some paint onto paper plates (for easy clean up!), thinning any thicker paints with a little bit of water. Then the girls got stamping! Miss L (4.5yrs) chose to start with all the round vegetables first.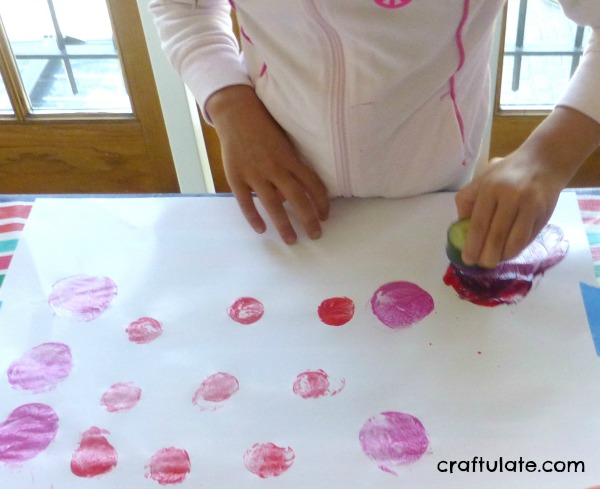 Miss E (6yrs) experimented with different colours and then discovered how cool the celery hearts looked!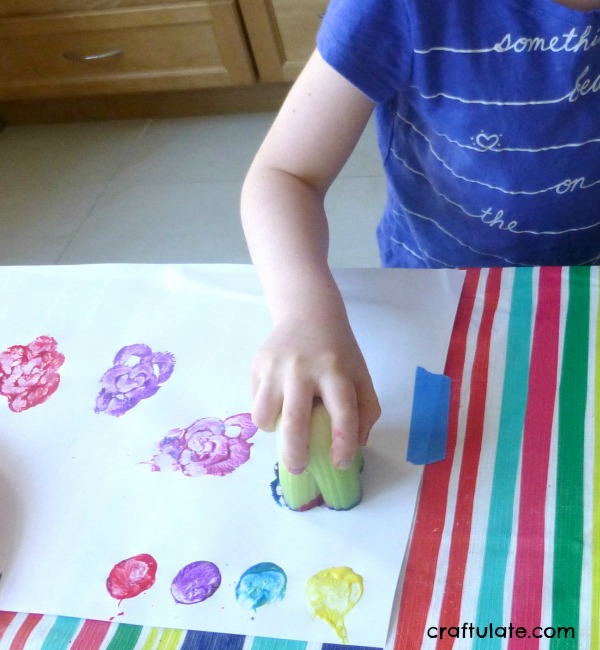 After Miss E had finished her picture she decided to write her name on it, using the green part of the carrot top as a brush. I love the way she thinks!
The celery hearts made some of the best prints – they looked like roses!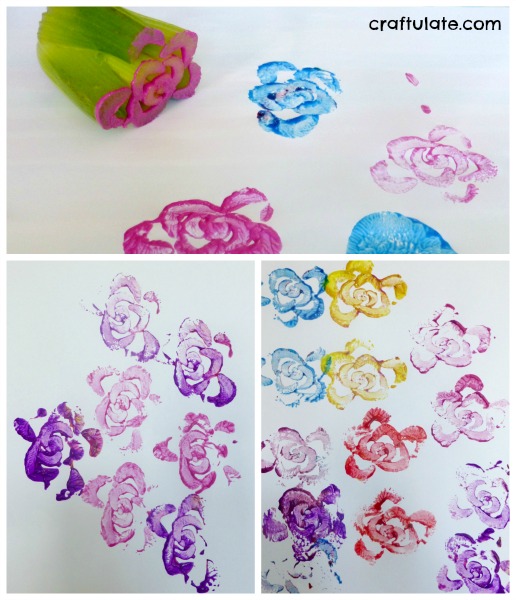 Here are some of the finished pieces. Unfortunately Miss L decided to "swipe" with her vegetables at the end, which got rid of most of the prints!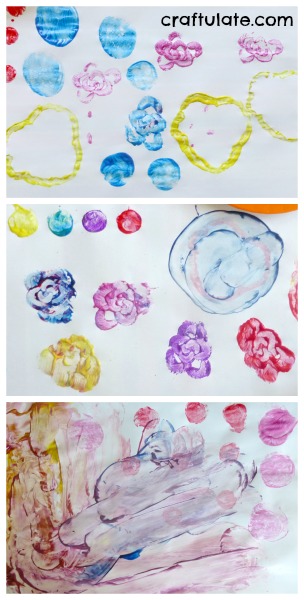 Here are some tips for making the vegetables easier to hold – especially useful for little hands!:
Other vegetables you could use:
Zucchini (Courgette)
Fennel bulb
Vegetable scraps
Onion
Use a single celery stick to make fish scales