Jump to recipe
These jam straws are made with three-ingredient all natural jam and are the perfect snack for Valentine's Day!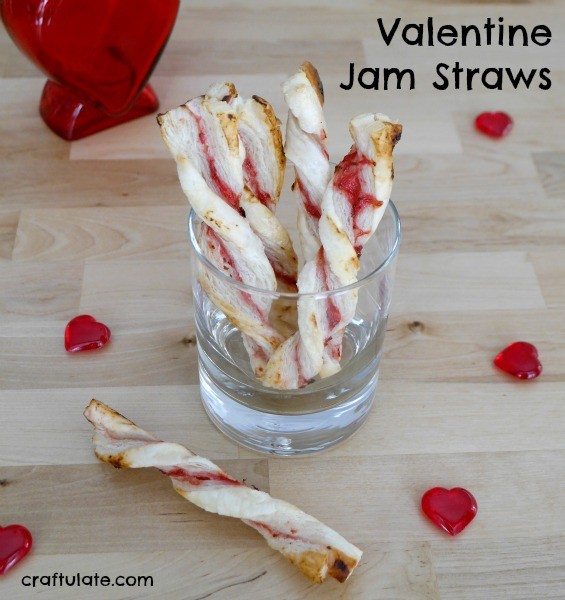 The following post contains affiliate links, which means that at no extra cost to you I can make a tiny bit of money to help support this blog. Thank you!
I am over at Pre-K Pages today sharing how I made a super simple Valentine Sandwich Snack using a homemade jam. I had some jam left over so I decided to make these cute jam straws!
To make the jam, clean, hull, and quarter the strawberries. I use this AMAZING strawberry huller which makes the job SO easy!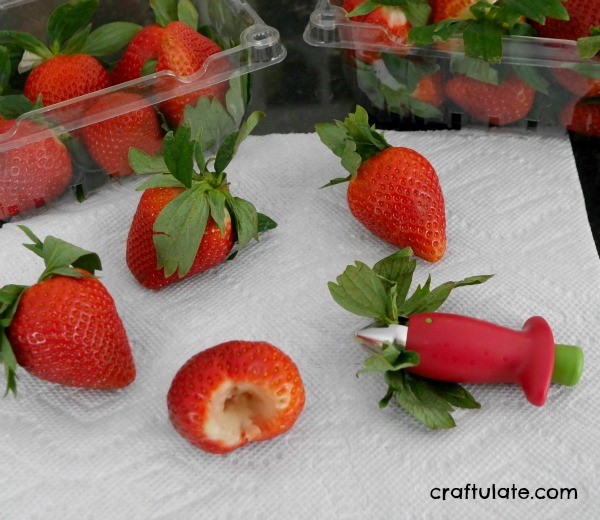 Add the strawberries to a large saucepan with some honey and lemon juice. Place over a medium-high heat (covered) for 10 minutes. Then remove the cover, reduce the heat and simmer for 35 minutes. The natural pectin in the strawberries will thicken the jam.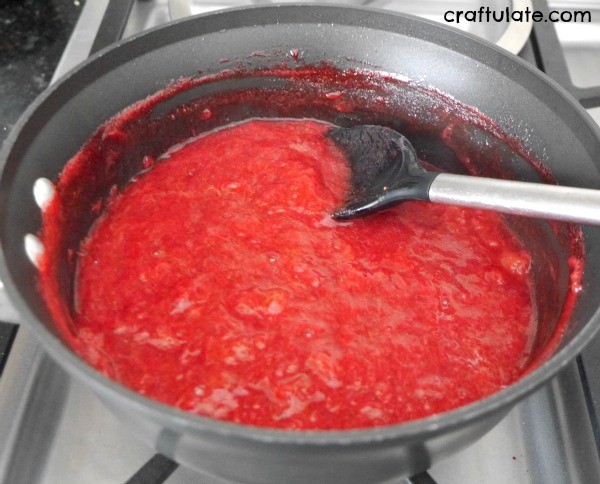 Leave to cool then spoon into a storage jar. It will technically keep in the fridge for a week – but I bet you get through it faster than that!
Here's a handy recipe card:
Homemade Strawberry Jam



Ingredients
2lb fresh strawberries, cleaned, hulled and quartered
¼ cup honey
¼ cup lemon juice
Instructions
Place all three ingredients into a large saucepan.
Place over a medium-high heat (covered) for 10 minutes.
Remove the cover and reduce the heat. Simmer for 35 minutes.
Leave to cool then transfer to a lidded container.
Store in the fridge and eat within one week.
© 2023 This recipe is copyright of craftulate.com, do not reprint or republish without permission.
Then to make the straws, just unroll one sheet of puff pastry (thawing first if necessary!), and cut it in half. Spread some of the jam over one half.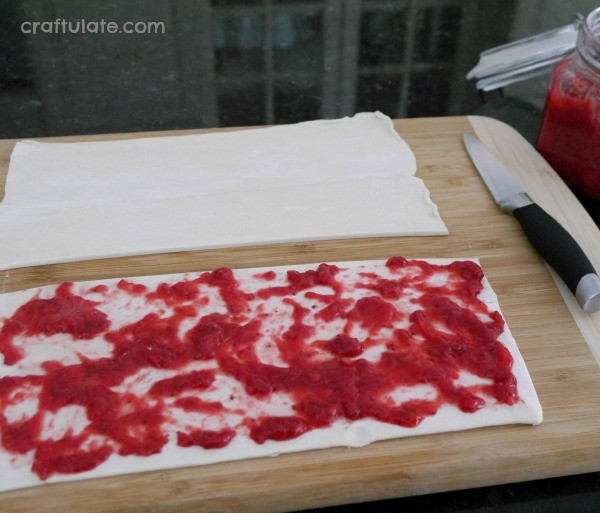 Place the other half on top, and cut into strips. I made about 18 from mine!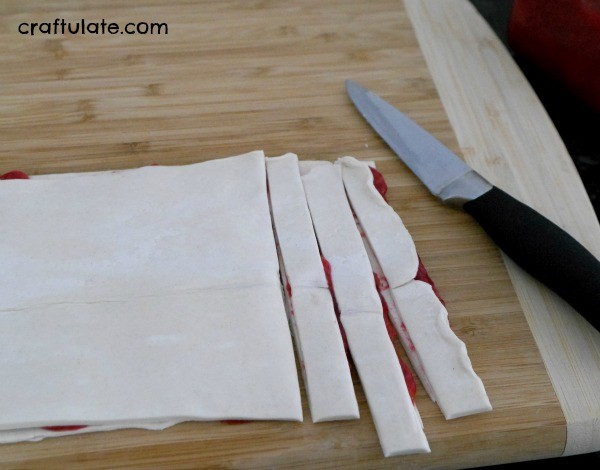 Take each strip, twist it a few times, then place on a baking pan lined with a silicone mat.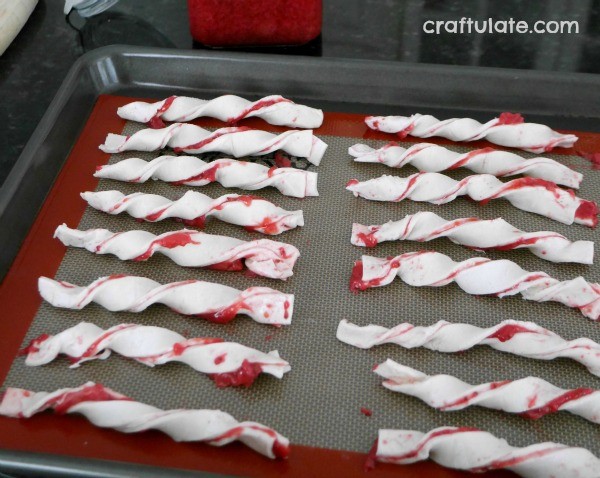 Bake for 10 minutes (in an oven preheated to 380F) until crispy, golden, and brown!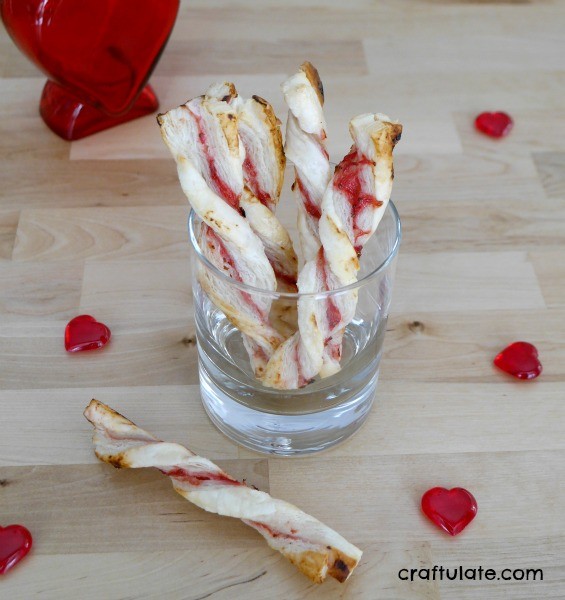 If you prefer a sweeter snack then you may like to sprinkle over a little sugar before baking, but our family prefers them without!
Remember to check out the SUPER easy Valentine Sandwich Snack!!