This travel crayon box is perfect for those moments when your kids need to fill in some time without making a mess. They will love the compact cute-ness of it too!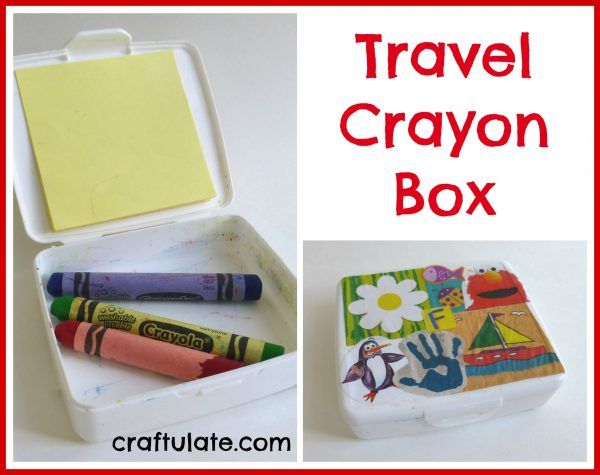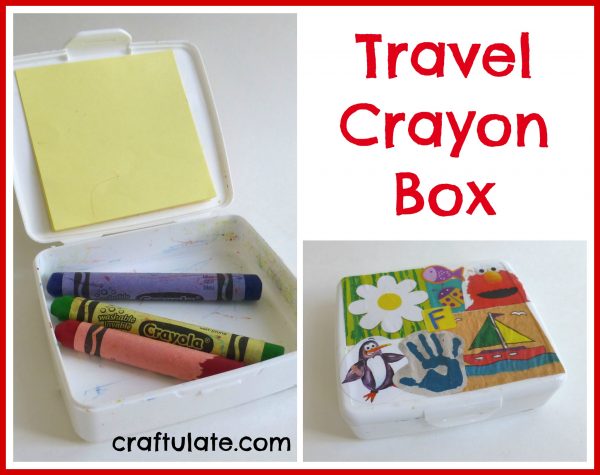 The following post contains affiliate links, which means that at no extra cost to you I can make a tiny bit of money to help support this blog. Thank you!
This crayon box that is great for on-the-go creativity! I bought a cheap first aid box and took out all the contents (useful stuff though!). Then I cut out loads of images from magazines and glued them on the front and back of the box with
Mod Podge
. Then I added a layer of Mod Podge over the top to seal it. It was slightly tacky so I sprayed it with clear sealer.
I added some crayons and glued in some Post-It notes to the lid.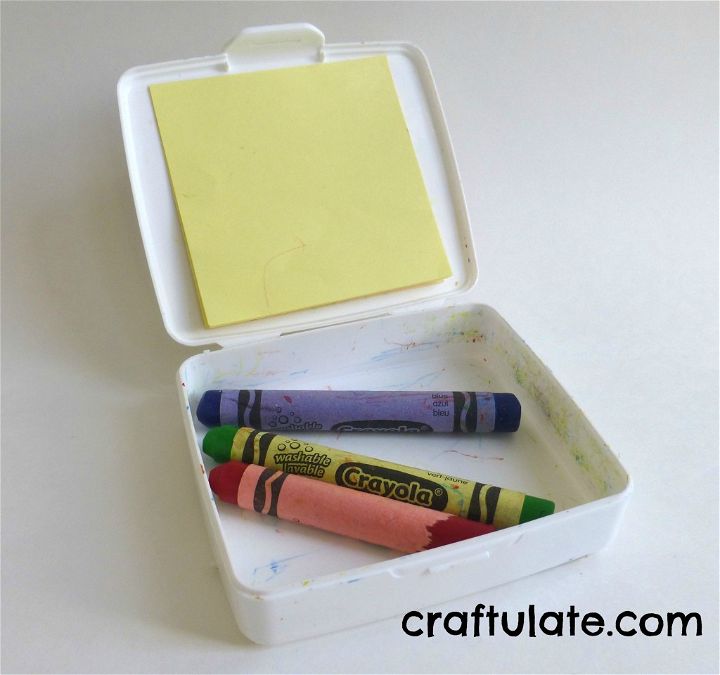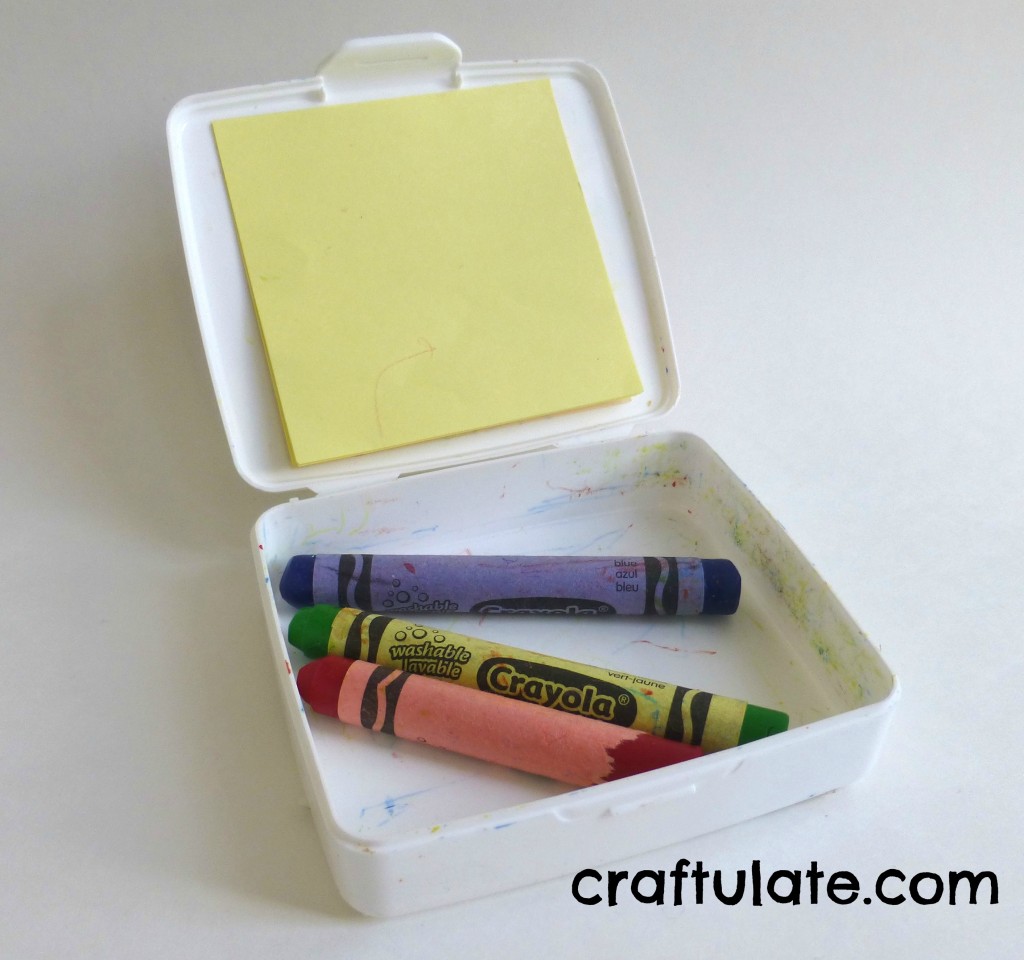 This is so useful for keeping in the diaper bag – great for restaurants, waiting rooms, or any time that you just need to fill up a few minutes!
Update: One year later we are still using this regularly!
This crayon box was totally inspired by Simply Frugal Mom – a blog that has sadly been closed down so I can't link to it.