This toddler Christmas tree craft is easy to set up and looks really effective!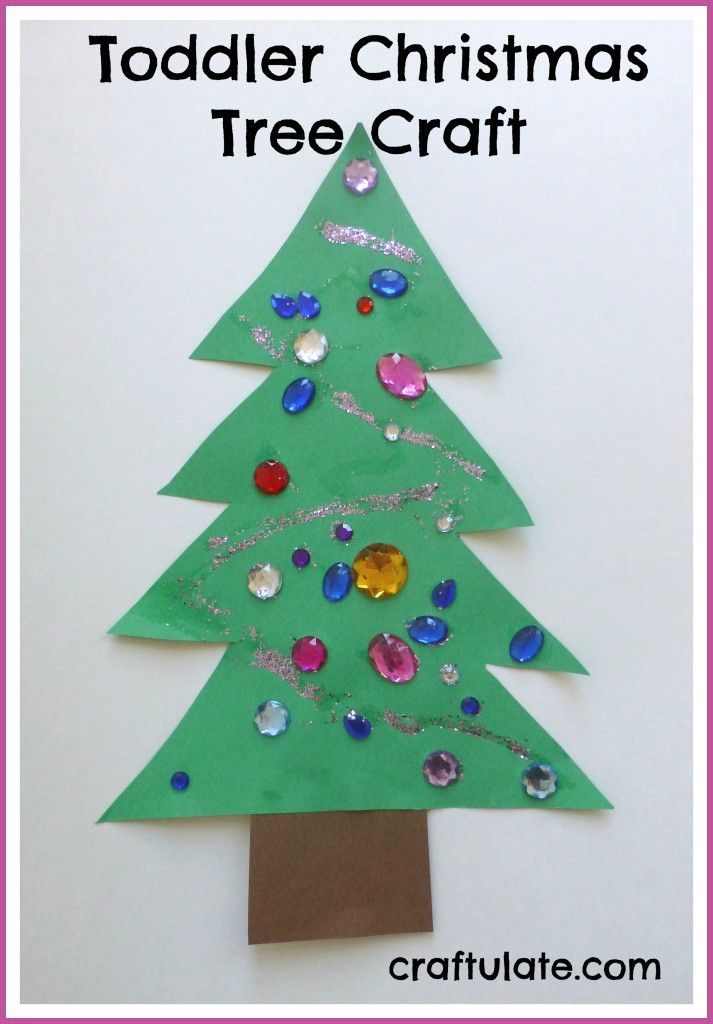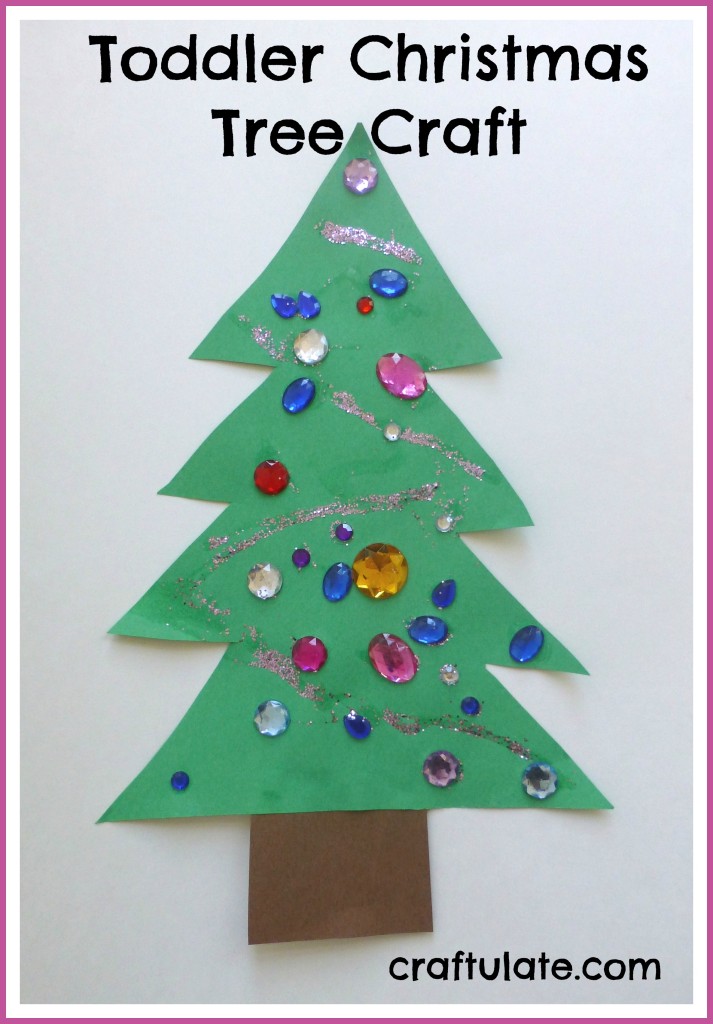 The following post contains affiliate links, which means that at no extra cost to you I can make a tiny bit of money to help support this blog. Thank you!
In preparation of the activity I cut out a basic tree shape from a piece of green construction paper. Then I got out the glue and some jewels (part of a bag from the Dollar Store, F calls them "treasure"). As soon as F saw the glue making an appearance he was all over it – so I didn't get a set-up photo!
He started by dabbing the glue onto the backs of the jewels but this was quite tricky.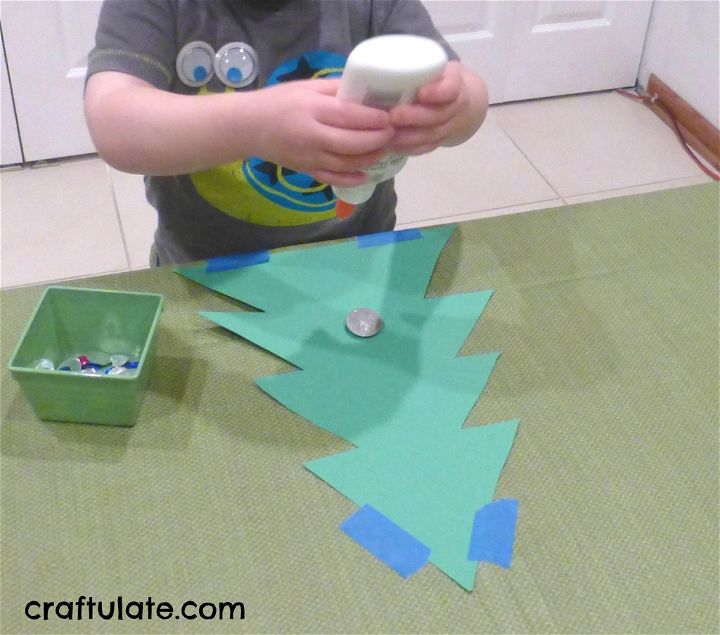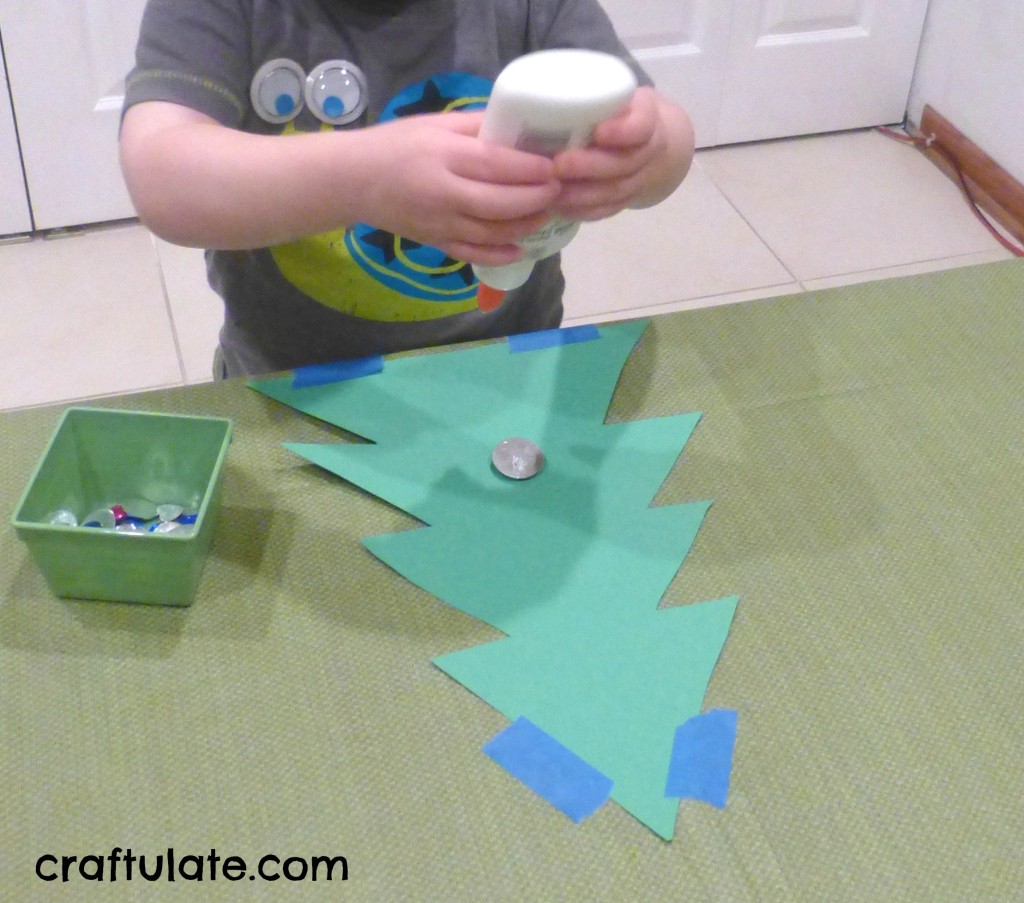 Then he changed to spreading glue on the tree, then placing the jewels onto the glue. MUCH easier!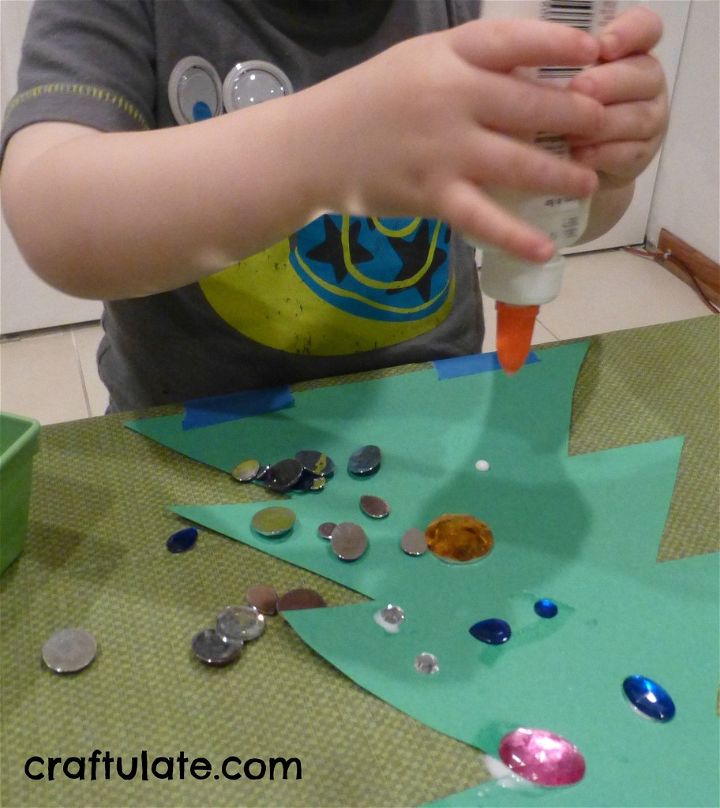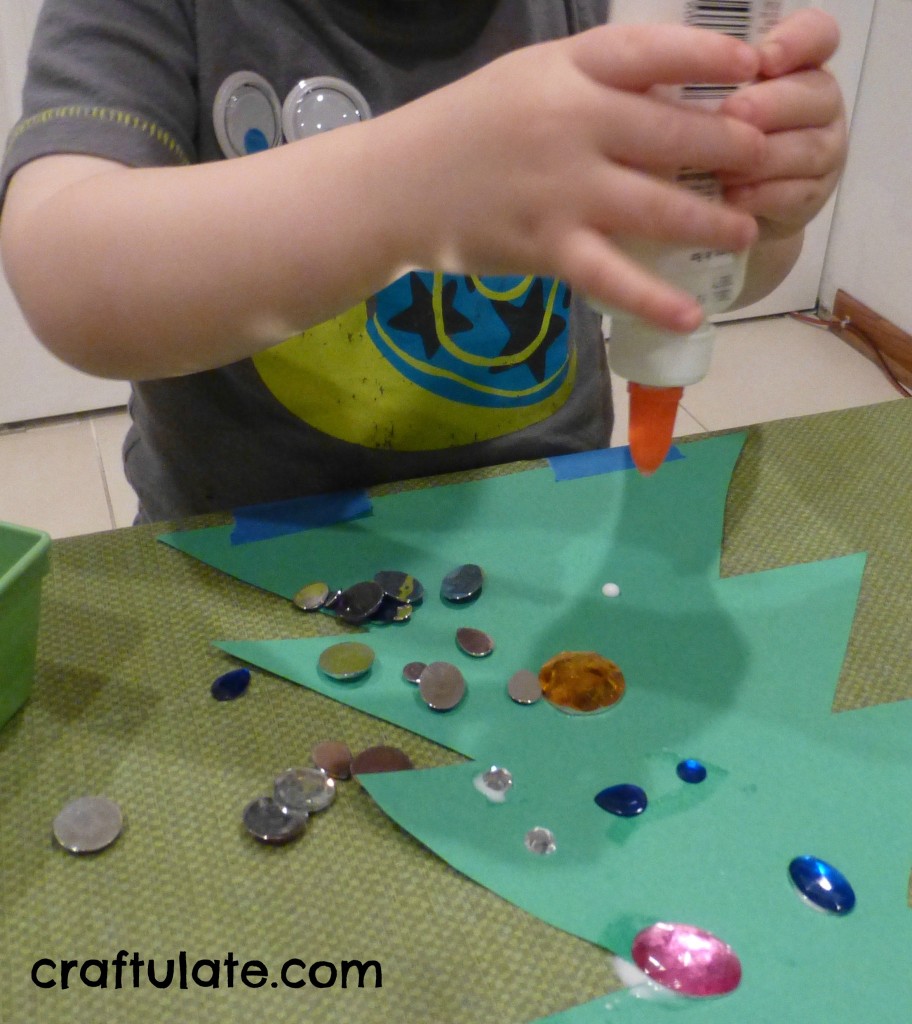 When he had finished placing the jewels, I added some diagonal stripes of glue all down the tree. I gave him a little pot of glitter to sprinkle over the glue stripes to look like a garland.
I shook off the excess glitter and left the tree to dry. I added a small square of brown construction paper for a trunk. Here's our toddler Christmas tree craft!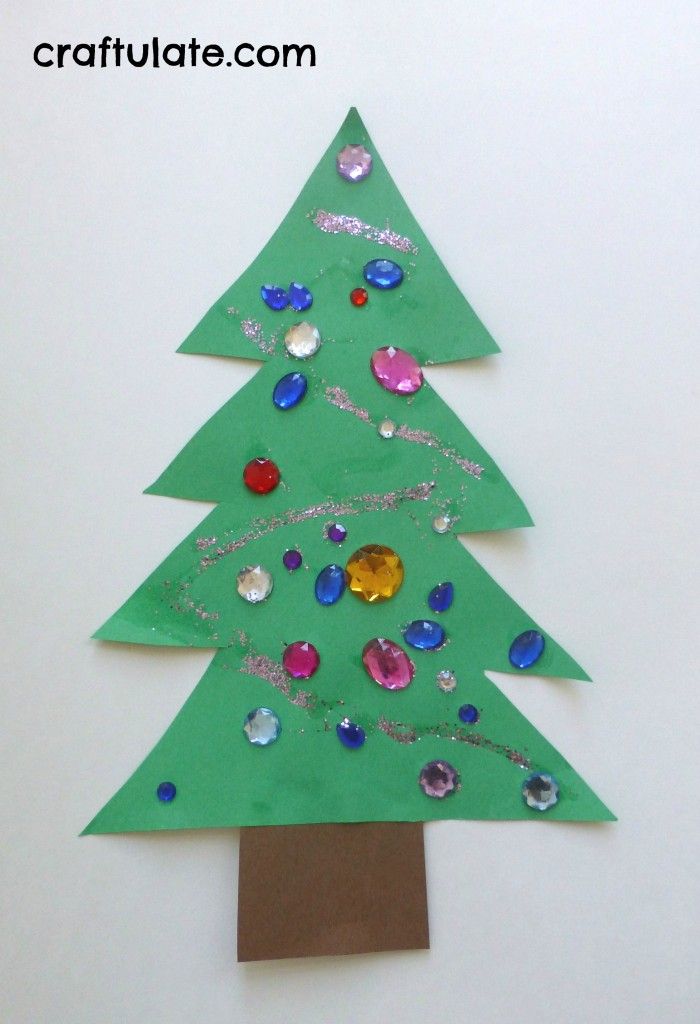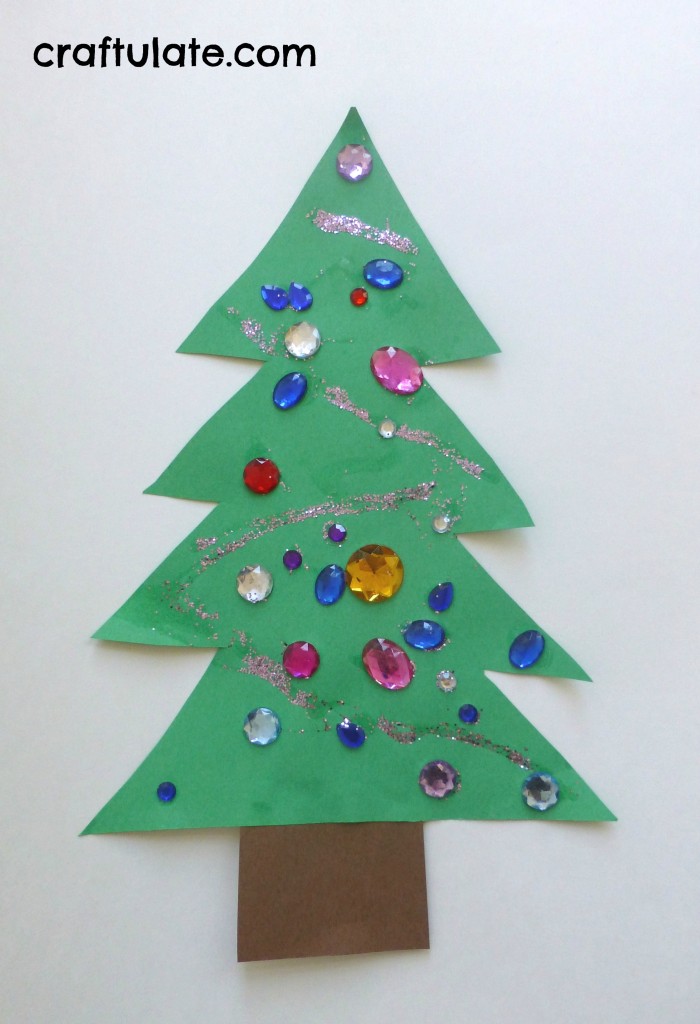 Follow Craftulate's board Christmas and Winter on Pinterest.