Our post for Fine Motor Fridays this week is a spin on yarn-wrapped activities: thread-wrapped letters!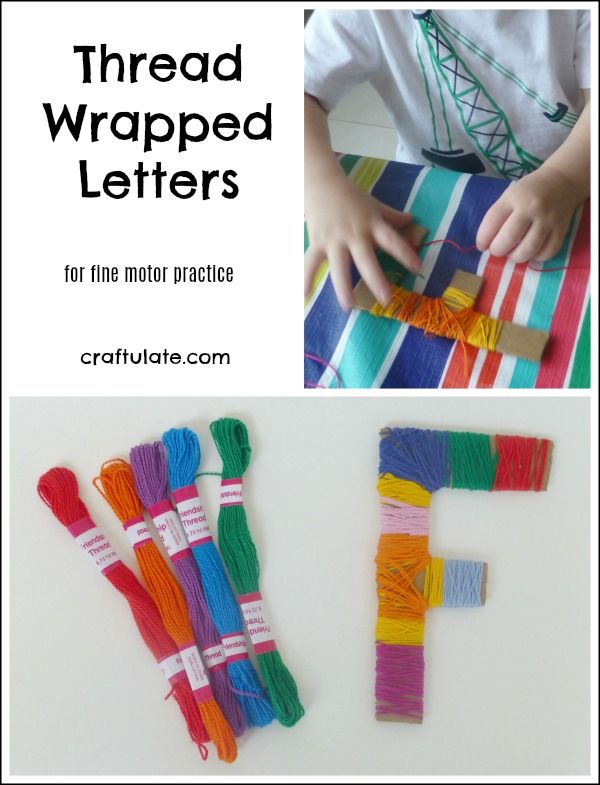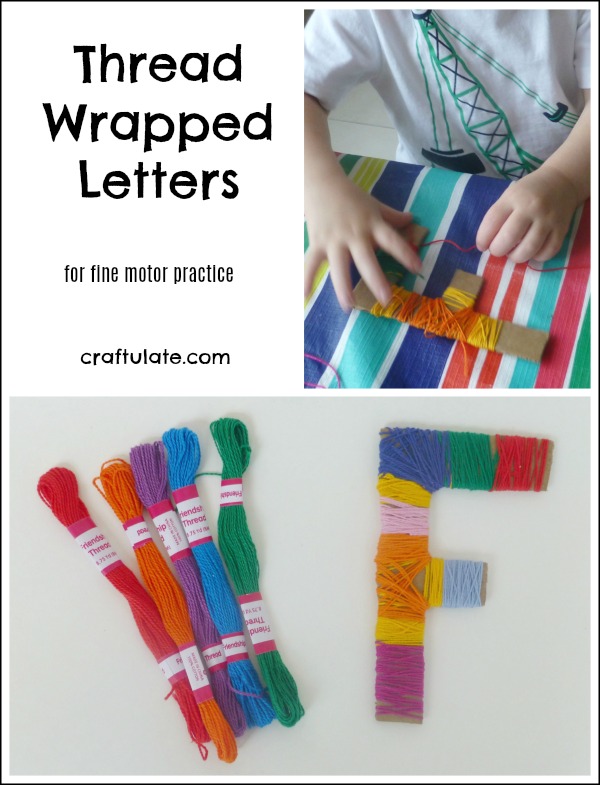 The following post contains affiliate links, which means that at no extra cost to you I can make a tiny bit of money to help support this blog. Thank you!
The splendid people over at craftprojectideas.com kindly sent us some rainbow friendship thread, and I really wanted to show those colors off by using them to wrap some letters. I cut some initial letters from some thick cardboard for those attending our crafty playdate.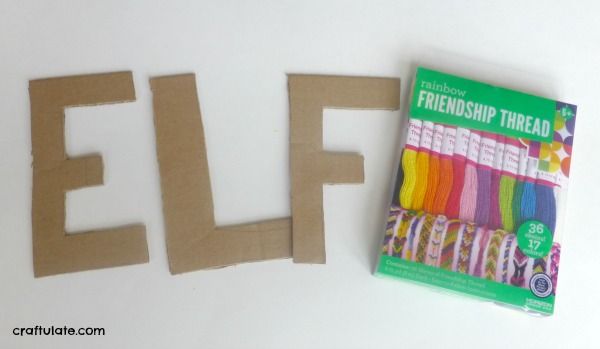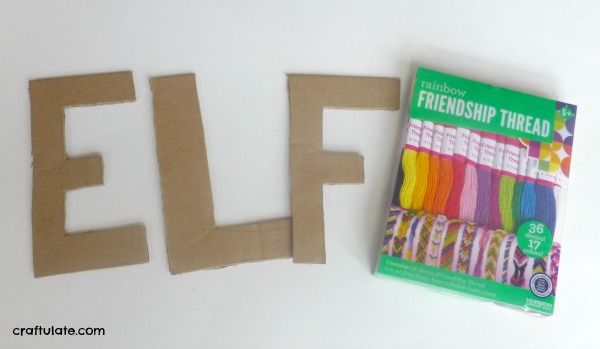 The concept of this activity is pretty simple, but somehow it seemed a lot harder than I expected. There were lots of tangled threads and with hindsight I would have cut shorter lengths of thread for them to use.  Miss E (6yrs) really worked hard at her letter but somehow kept getting her entire body wrapped in the thread (actually, I think she enjoyed that part). She had some parental assistance though, as she really wanted her letter to look neat.
Mstr F (4.5yrs) and my son (3 yrs) wrapped the thread a few times and then got distracted. Miss L (4.5yrs) was determined to do her letter all by herself. There were lots of knots and tangles but she kept going.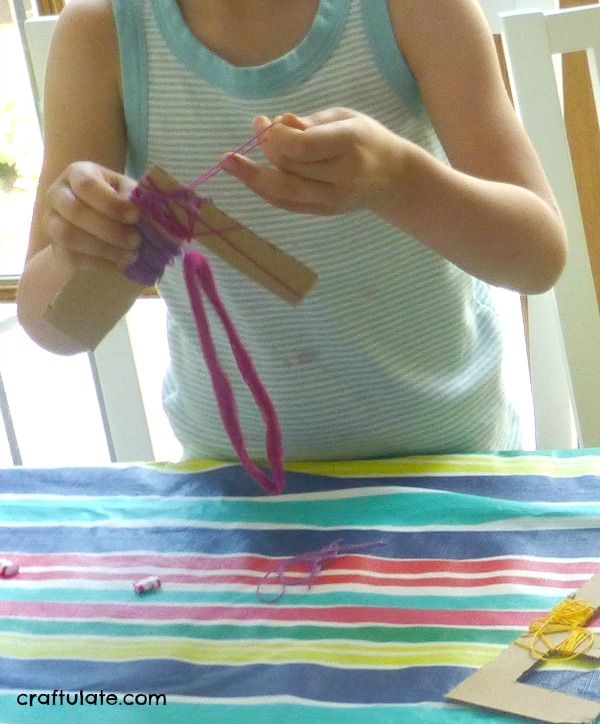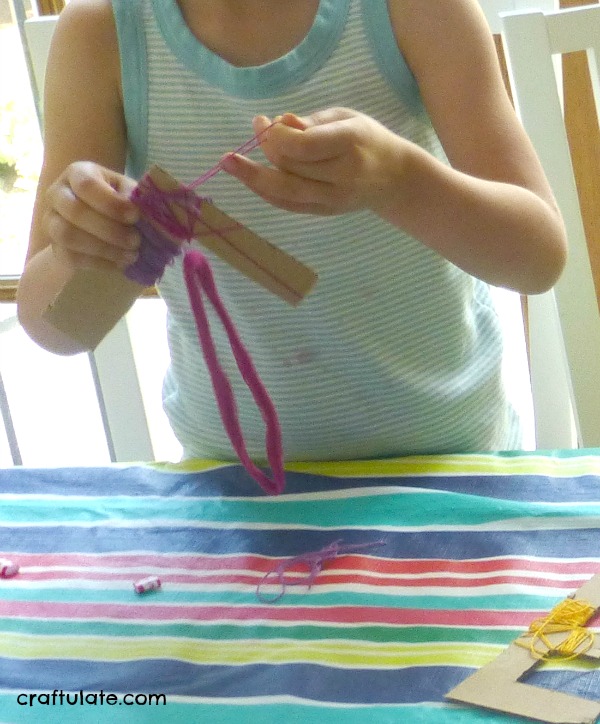 The letters didn't get entirely finished by the time our friends had to leave the playdate. I sent them home with some extra thread so that they could complete their letters. But I think you can tell which two letters had adult help and which one didn't!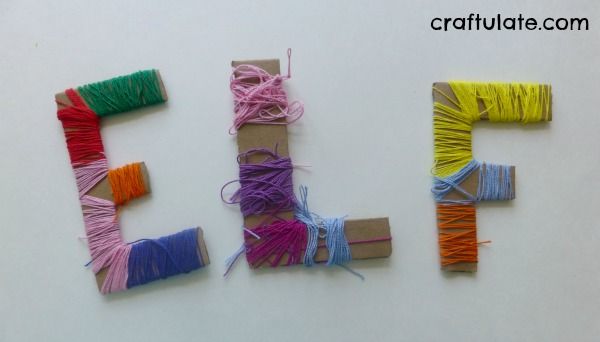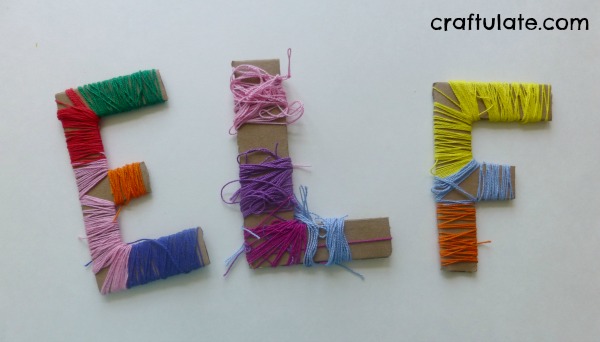 A few days later when things were a little calmer, F and I sat down to try this again – this time with some shorter pieces of thread all laid out for him. However, he really struggled with wrapping the letters; he sort of imitated what I was doing without actually wrapping the thread round the letter. We had the most success when I held the letter for him.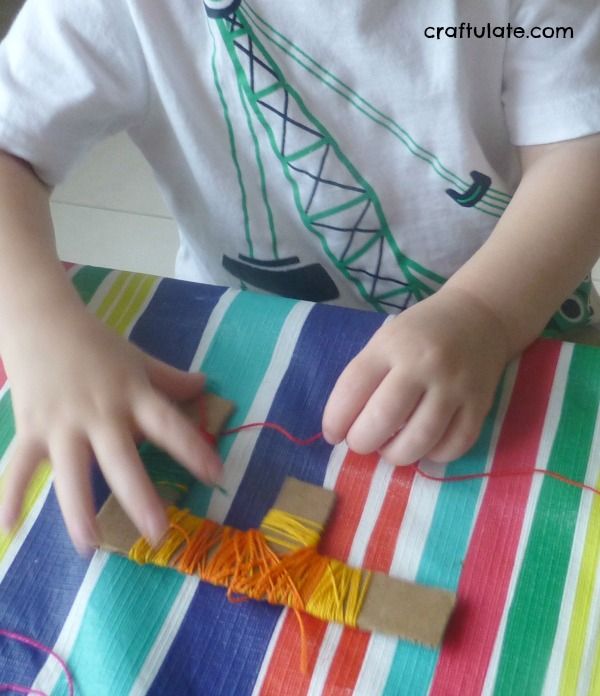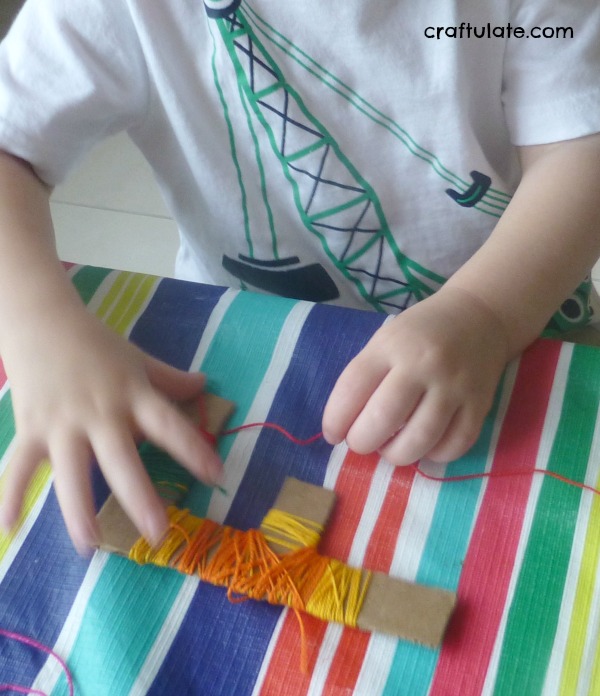 But I finally had to give in and accept that this fine motor practice was just too tricky! I couldn't resist finishing off his letter F though – it looked so pretty!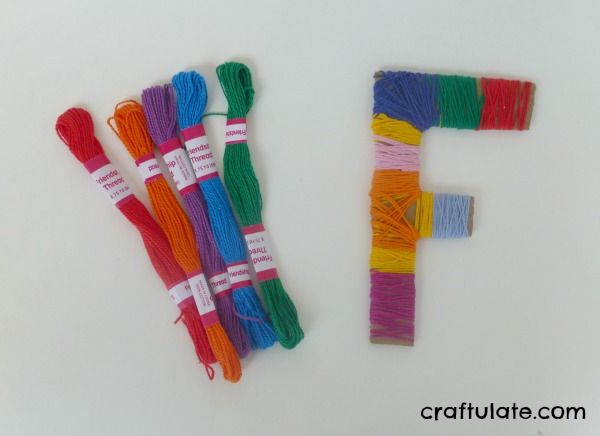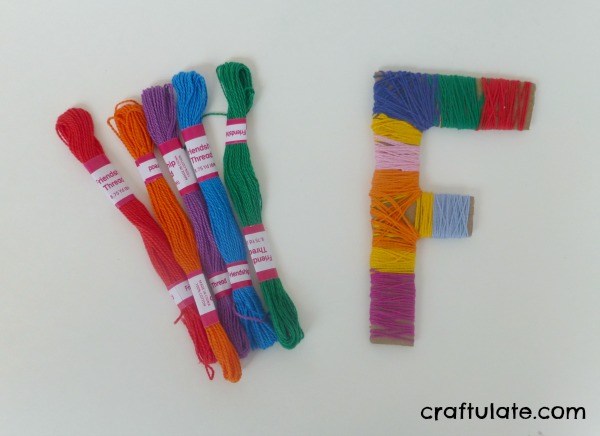 Fine Motor Fridays is brought to you every week by an amazing group of bloggers – check out the other posts!
Fine Motor Skills with ICE Play for Toddlers from Powerful Mothering
4th of July Sensory Search, Find And Count Stars from Little Bins For Little Hands
Shaving Cream Connect the Dots from School Time Snippets
Condiment Cup Flower Craft for Kids from Still Playing School
Fine Motor Bug Transfer from House of Burke