With a bit of an advance planning, tape resist painting can result in some very striking artwork!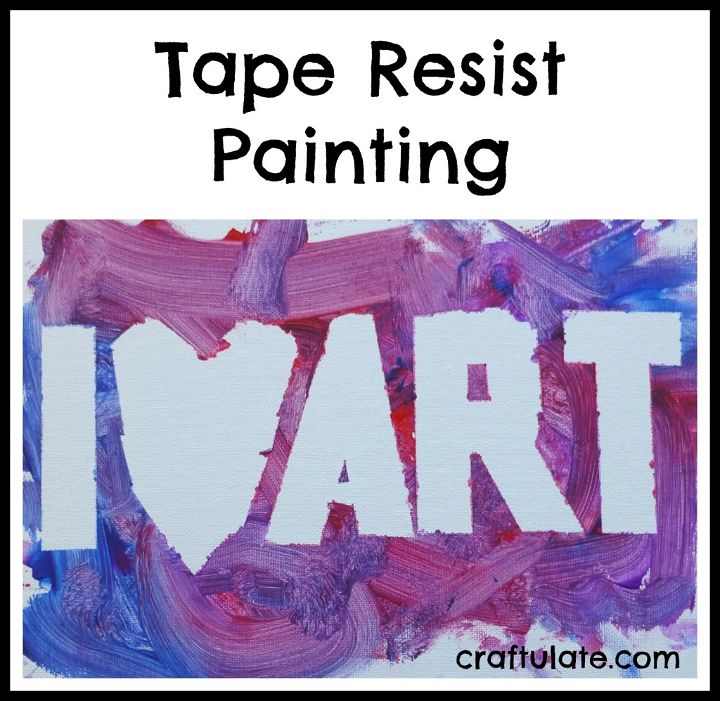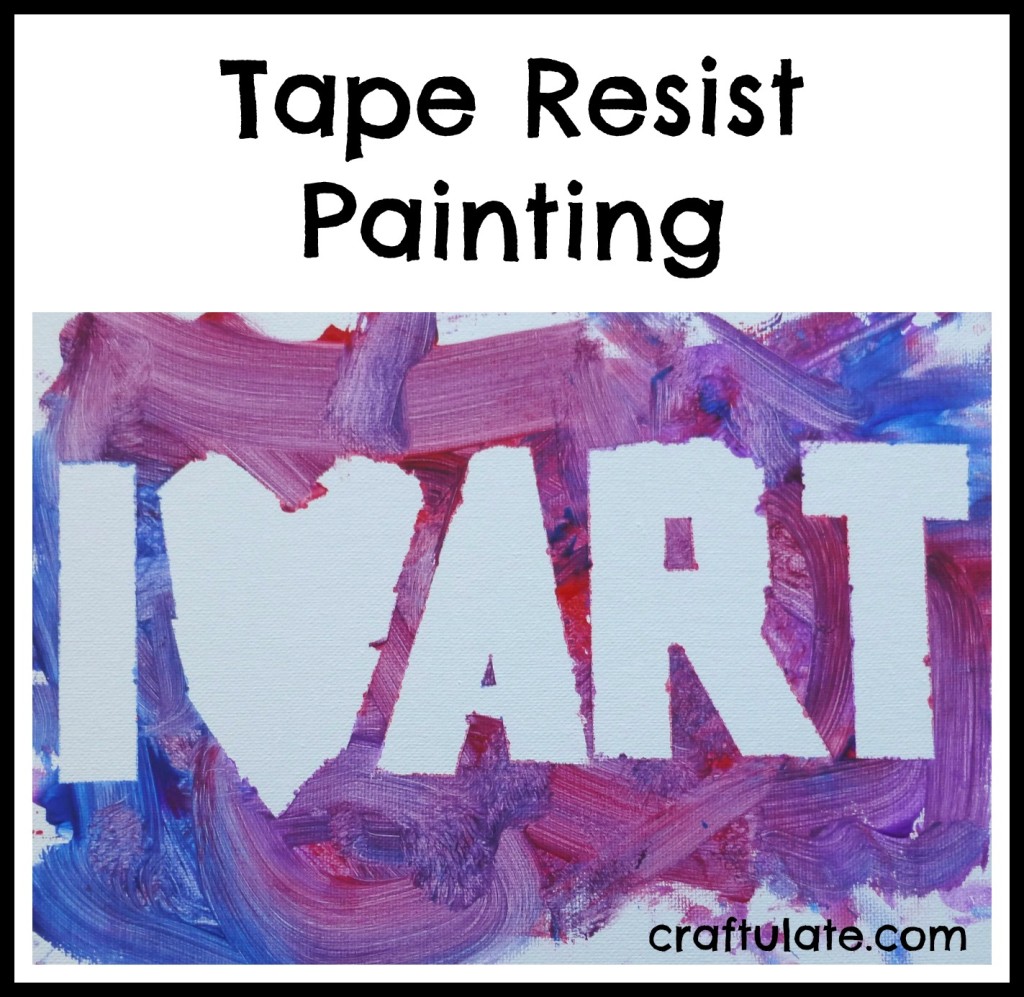 The following post contains affiliate links, which means that at no extra cost to you I can make a tiny bit of money to help support this blog. Thank you!
I marked out our design with painters tape onto a canvas panel (these are much cheaper than "proper" stretched canvases. Curves can be tricky but it doesn't matter how much tape you use, just build it up until you have achieved the right look. It is best to do this part in advance of starting the craft as it can take a little time. However, older children may like to try it for themselves.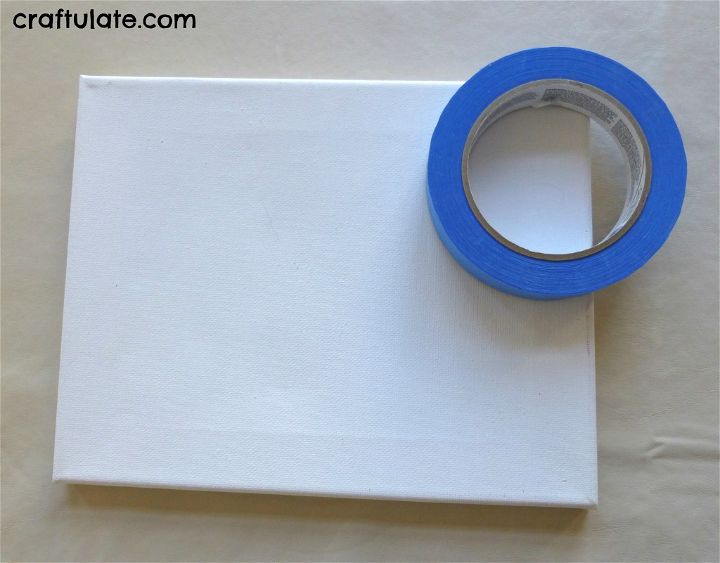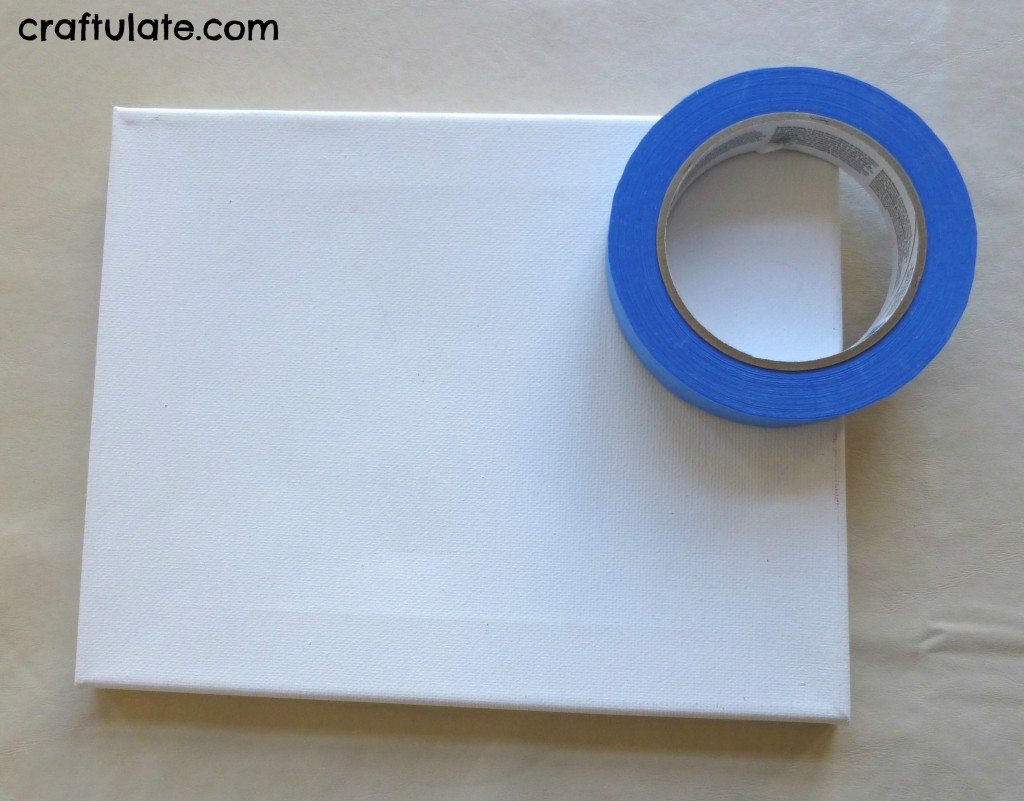 Note: This painting method works best on canvas, as the tape peels off easily. I've tried it with card and it is too easy to tear the card when removing the tape after painting.
We have used this technique before and taped out F's name, but for blogging purposes I chose something different on this occasion.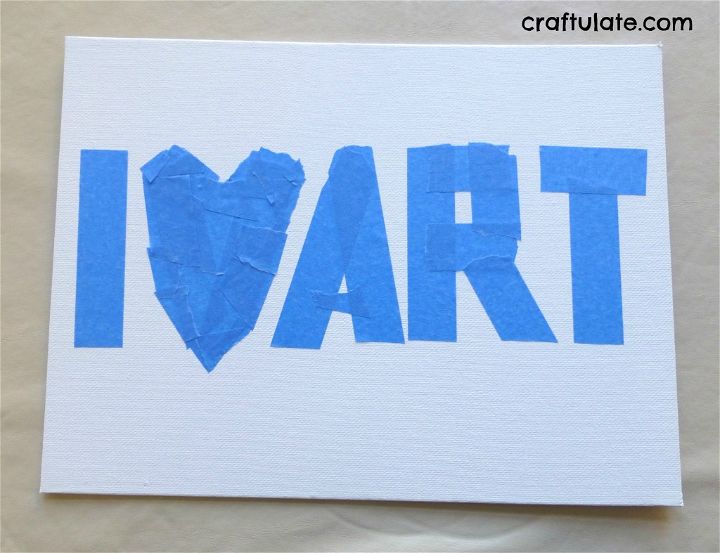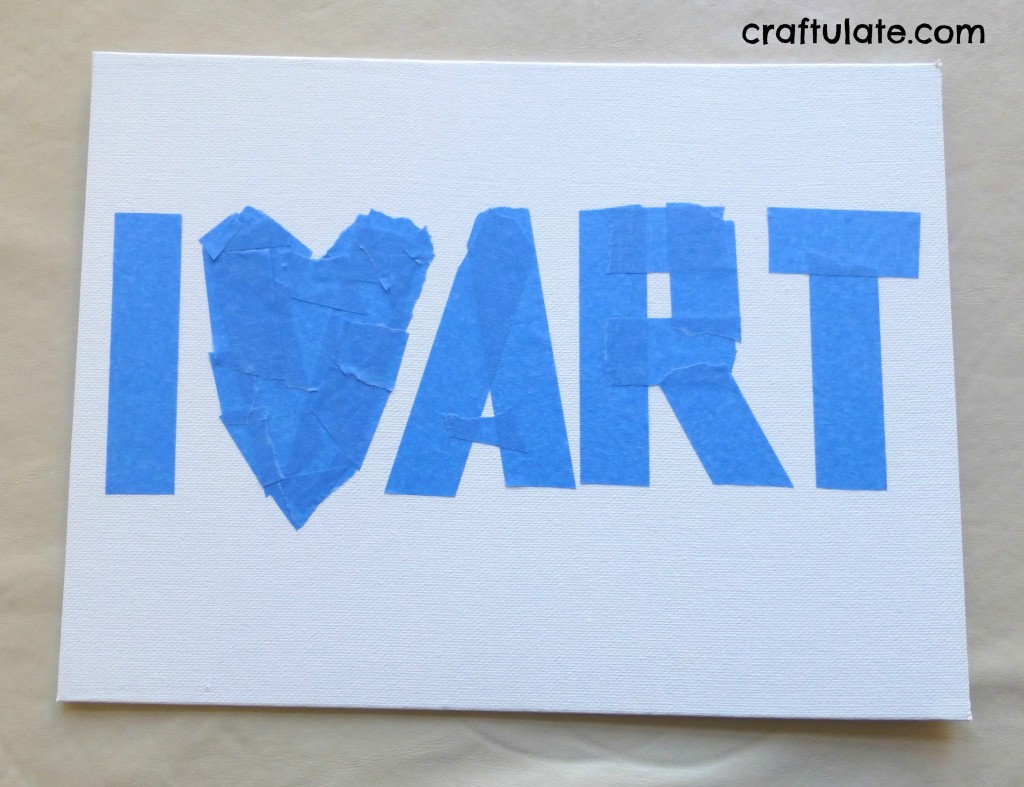 Then it is time to start painting! I had to discourage F from trying to remove the tape – it obviously bothered him to begin with but he got used to it!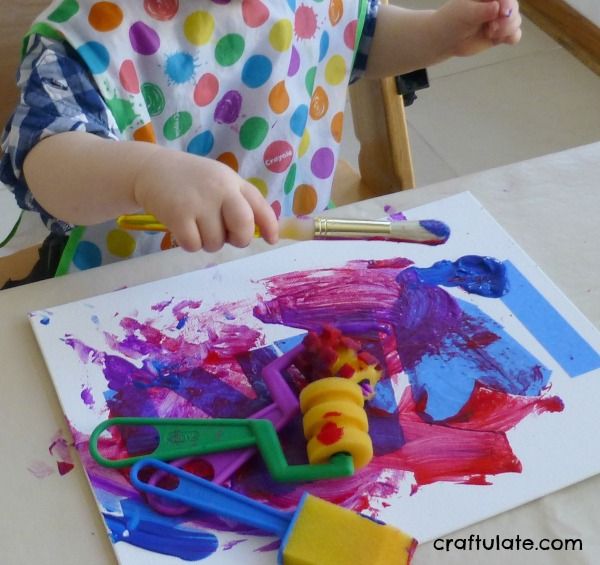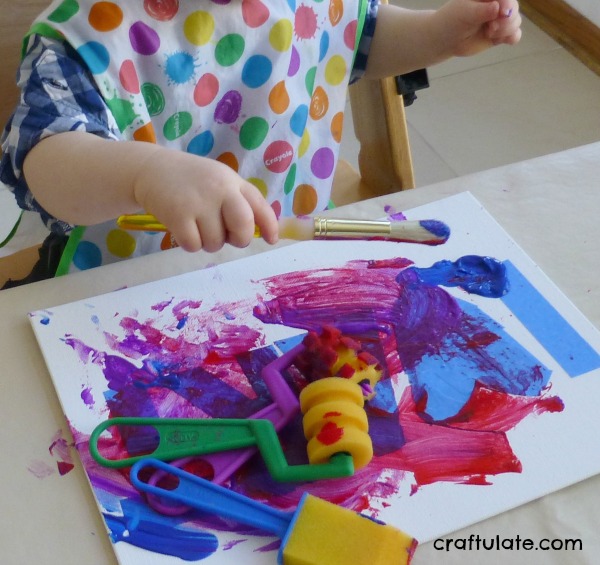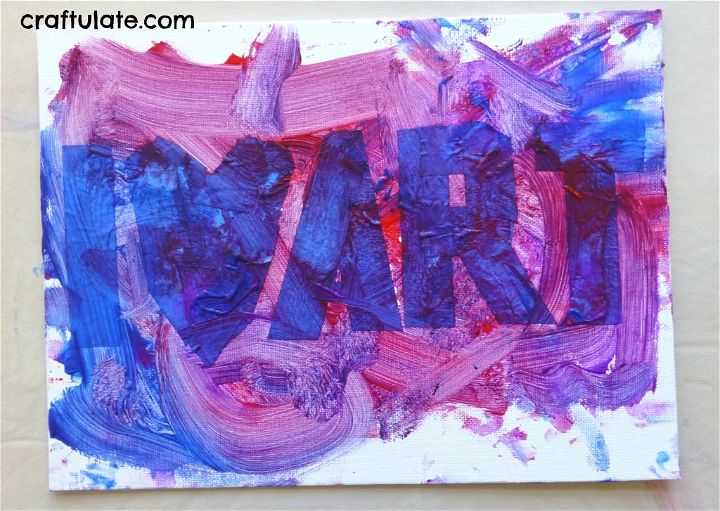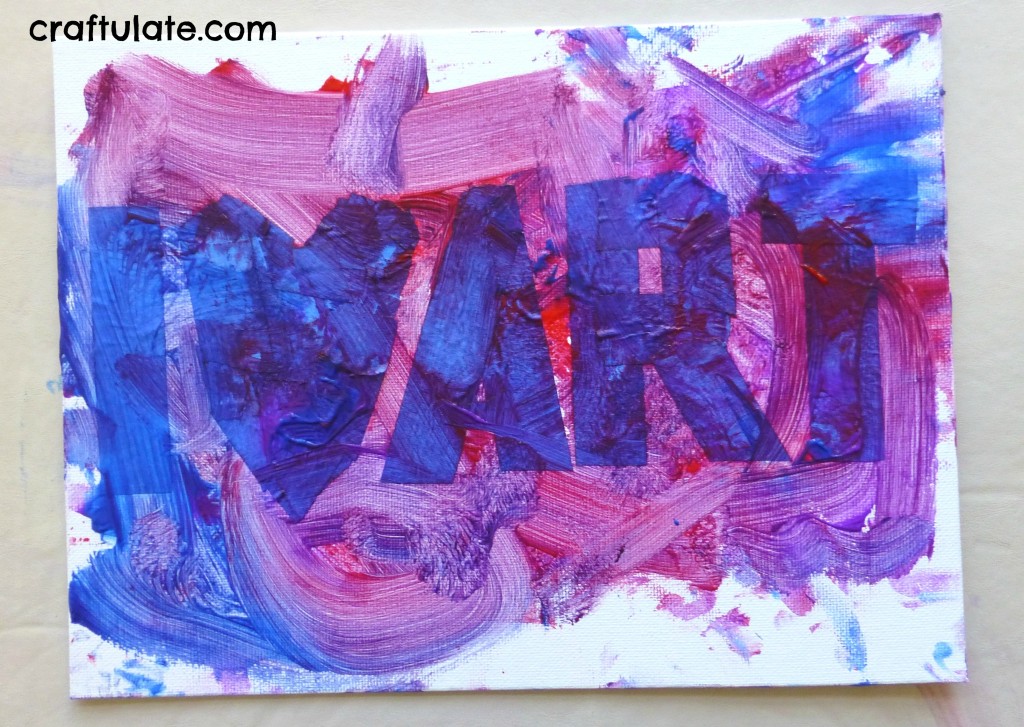 After the paint had dried I removed the tape. Ta-da!