This straw pan flute is so easy to make that kids can make it all on their own!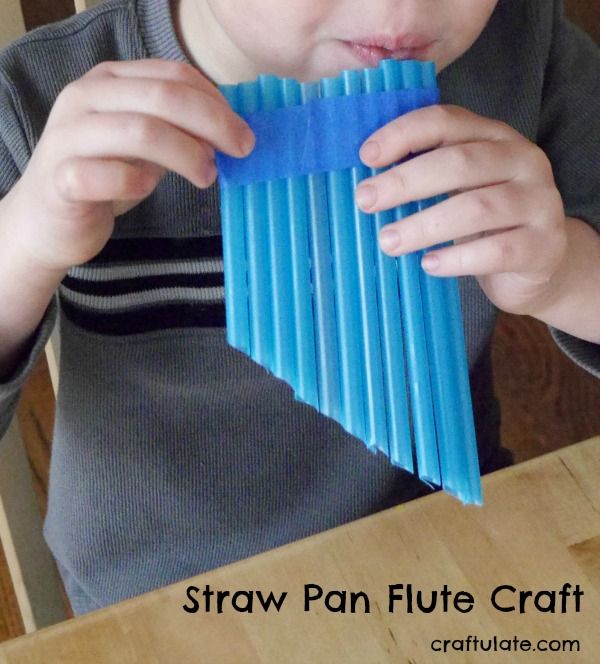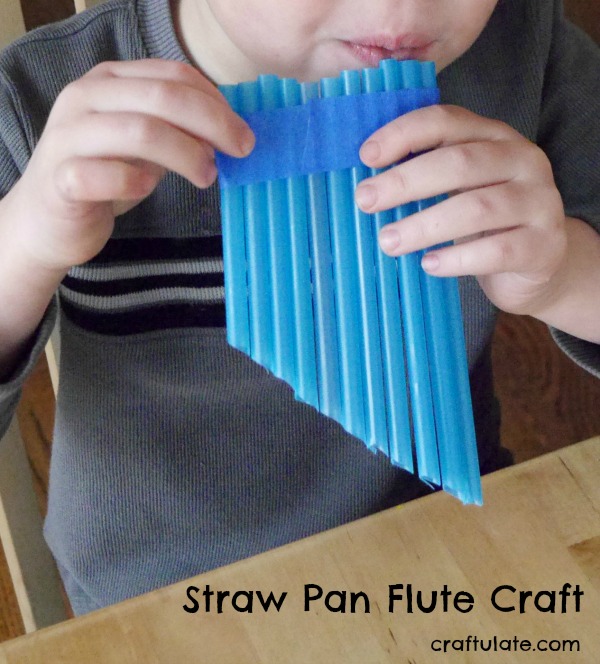 This post contains affiliate links, which means that at no extra cost to you I can make a tiny bit of money to help support this blog. Thank you!
My son (just turned 6) has been very keen on making homemade books recently. He's made books with seasonal themes, or vehicle themes, a math book and even one for our dogs! The latest idea that he presented to me was "5 Things That You Can Make Yourself". He immediately started work on the first craft in the book, which was a homemade bow and arrow. When he left for school the next day, he asked me if I would write the second craft. It had to be something easy, where he could read the words, and do the craft on his own.
While he was at school my mind rolled over several ideas and in the end I decided on this straw pan flute. The supply list was quite straightforward:
After school he was delighted to see that I had completed a page in his book, and immediately tried out the craft. He gathered only blue straws, because he is of the opinion that you can't drink from them (you heard it here first… or maybe not!). He grabbed some painters' tape which is his go-to craft supply now that he has learned to tear strips off with his fingers (rather than wait for me to provide him with his scissors!)
He ripped off a length and placed it on the table, sticky side up. Then he placed all the straws in a row on top of the tape.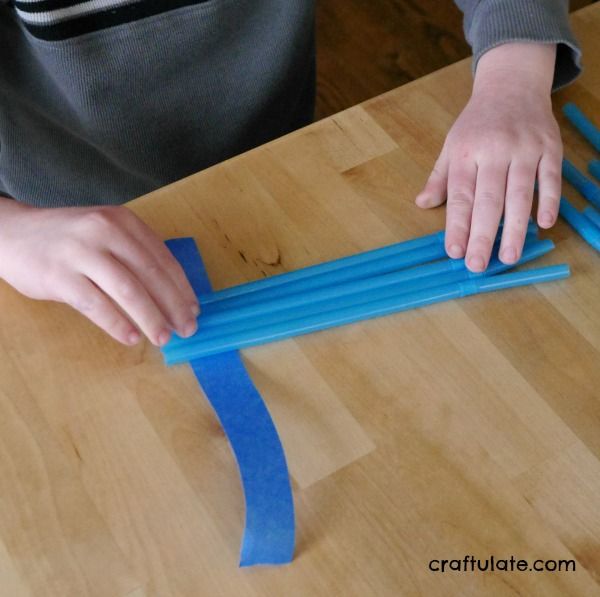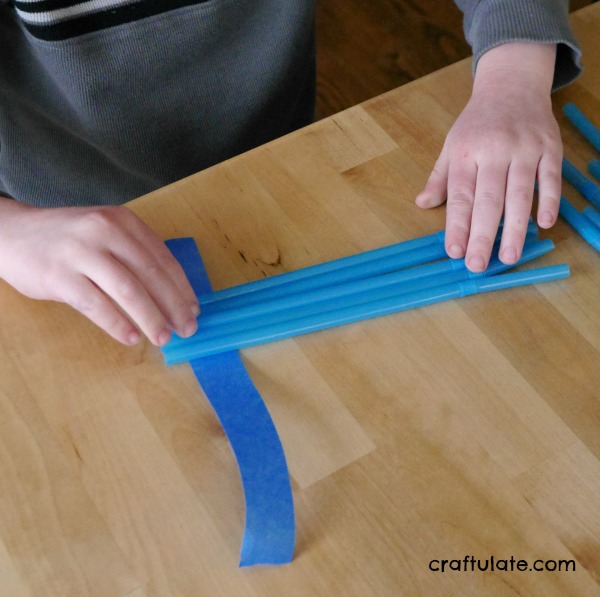 Then he wrapped the tape around to secure the straws.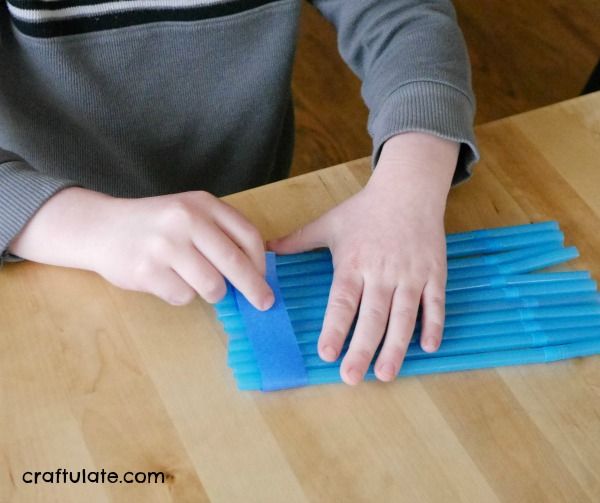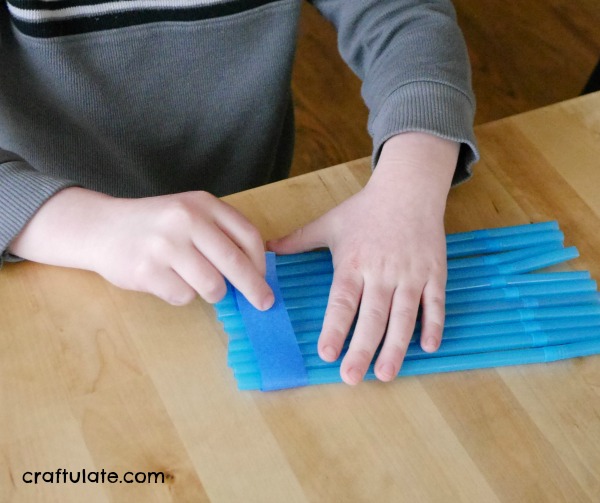 The next instruction in our book was to cut the straws at an angle so that they were different lengths (I even provided illustrations!). However he felt uncertain about this and asked me to do it. But I was not going to give in easily, and we settled on a compromise where I would draw a line on the straws for him to cut along with the scissors.
Cutting straws with scissors is a much more enjoyable activity than it sounds – the straws make a pop when they are cut and the shorter pieces often fly off at odd angles!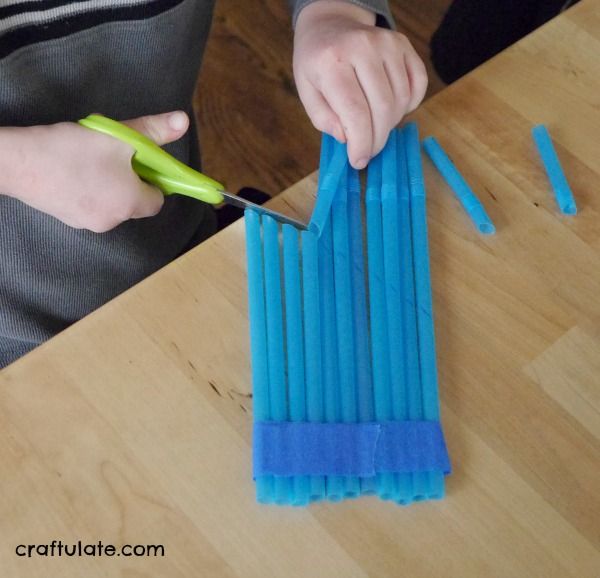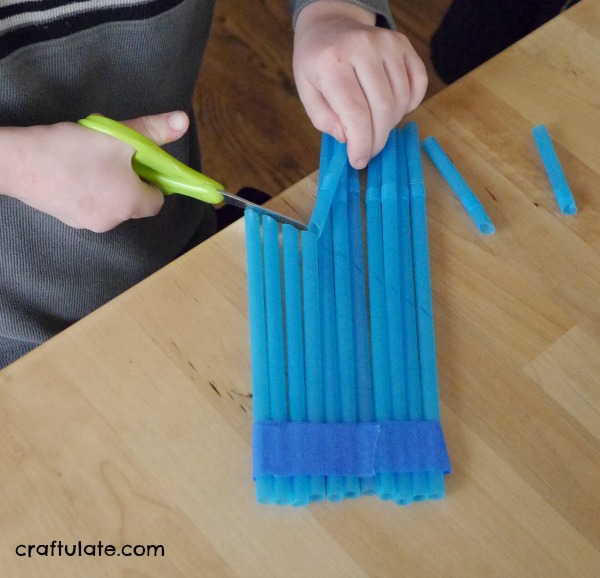 And his straw pan flute was complete! I demonstrated how to make the different notes by blowing across the holes, rather than directly down them. It was very satisfying and he soon got the hang of it! We could definitely hear the range of notes from the straws!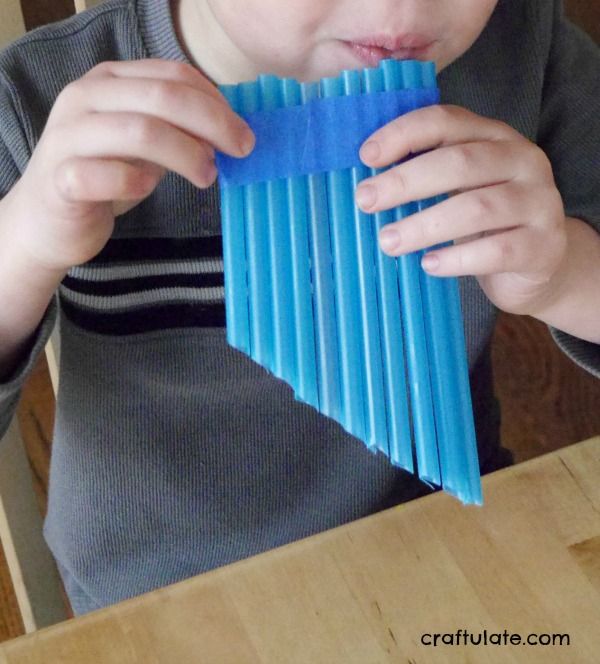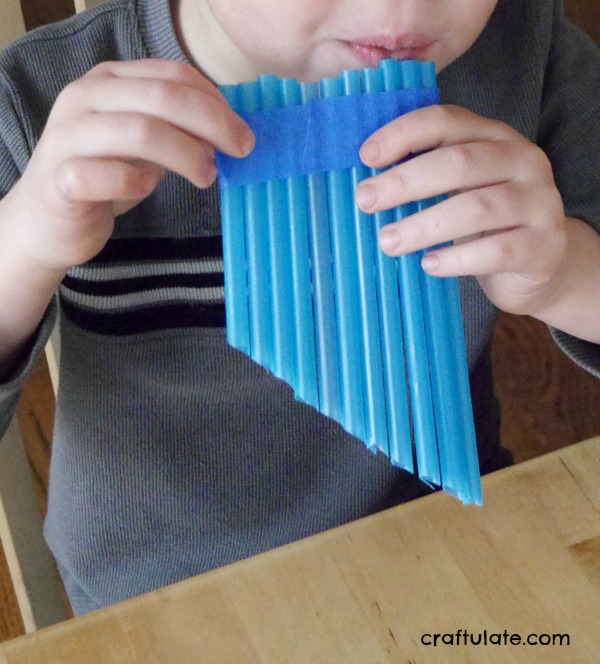 [bctt tweet="Straw Pan Flute Craft #kidscraft #craftforkids #panflute" username="craftulate"]