This Christmas gift art is super easy for toddlers and preschoolers to make using the sticky tape resist technique.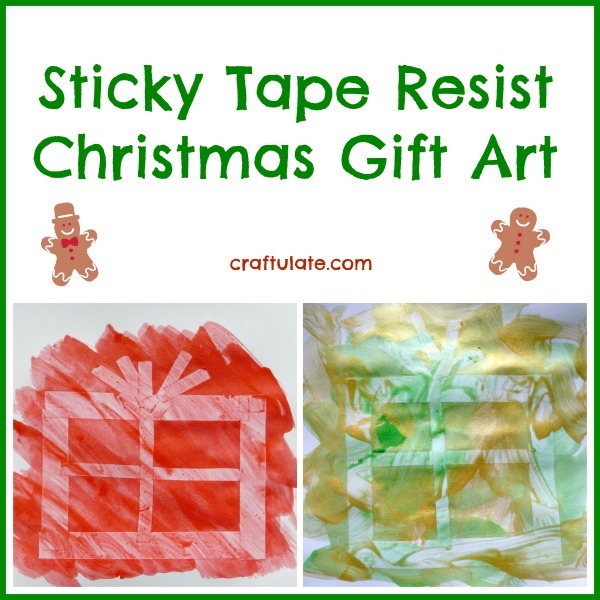 The following post contains affiliate links, which means that at no extra cost to you I can make a tiny bit of money to help support this blog. Thank you!
I'm rather proud to say that my son came up with this technique all by himself. I'm sure others have done it before us, but here's how it happened for us. In a TV show he had been watching, a character asked his mother for some sticky tape. So F asked me for some. Then I asked what he wanted it for, and he requested some paper.
We sat down at the kitchen table and I helped put pieces of sticky tape onto the paper. We've done various tape-resist artwork with painter's tape in the past, so maybe he was remembering that when he next asked for paint. I watered down the paint a little so it would glide smoothly over the paper and tape. I loved the effect of the different color tone where the tape was. Unlike our previous projects, I decided to leave the tape in place. This was the trial piece: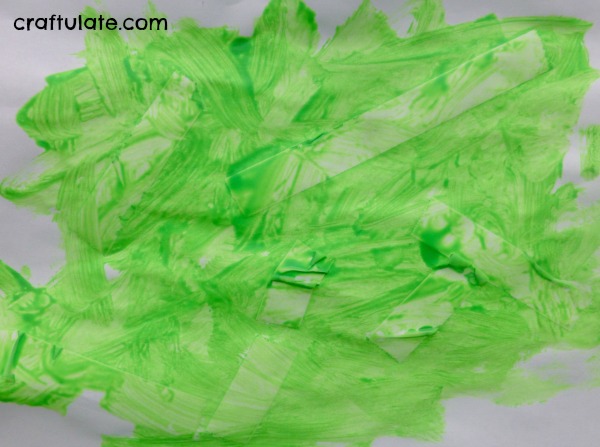 Then I came up with the idea of making an outline of a Christmas gift with the tape. It didn't take long especially as the tape splits easily lengthways for the ribbon. I did a test picture first: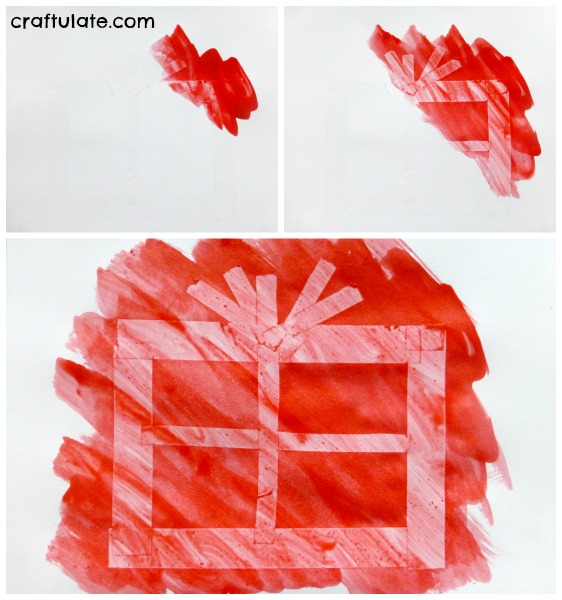 F saw it and loved it – and wanted to do his own! He chose dark green paint (which I watered down a little) and some gold liquid watercolor paint. I didn't have to water the gold paint down. I love how shimmery it is!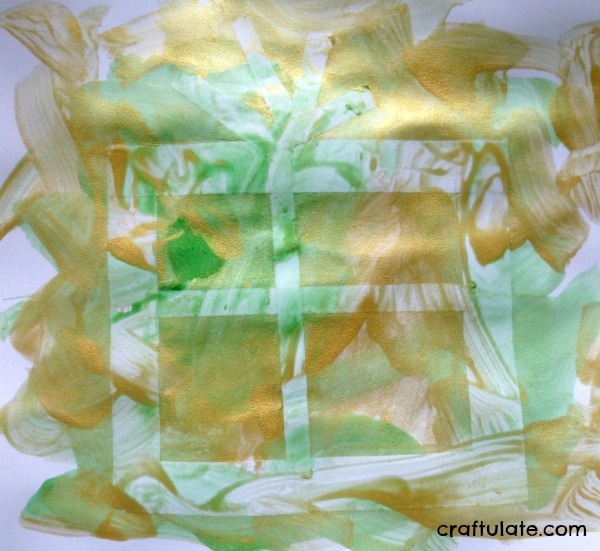 This activity is featured in my book 50 Christmas Crafts for Little Kids – get your copy today for more festive inspiration!