This fun Stellaluna activity highlights the differences between birds and bats and how they rest on trees!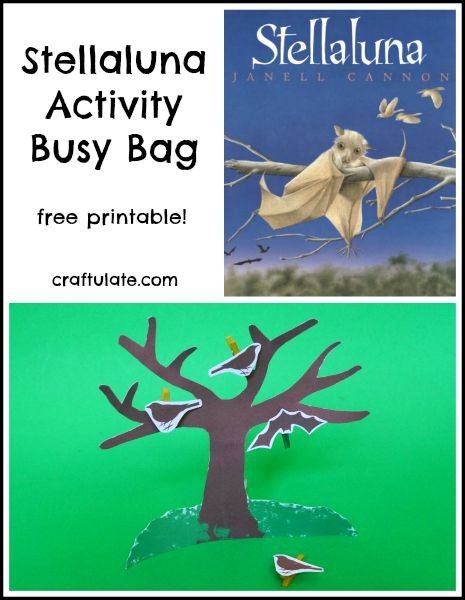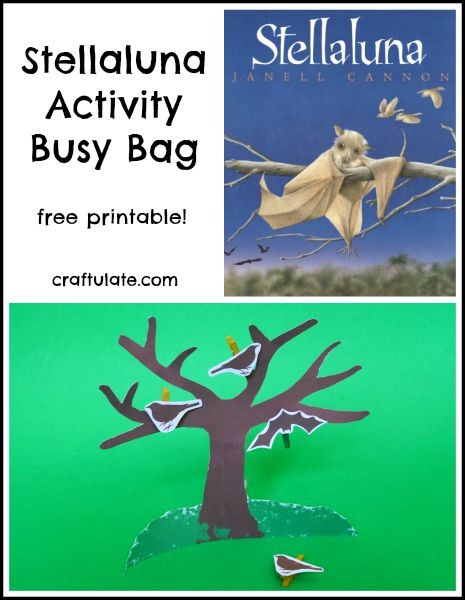 The following post contains affiliate links, which means that at no extra cost to you I can make a tiny bit of money to help support this blog. Thank you!
I am SO enjoying our monthly Book Club Play Dates! It is introducing me to all kinds of new books. This month is Stellaluna, by Janell Cannon.


The story is about Stellaluna, a baby fruit bat who survives an attack from an owl, but falls into a bird's nest. She realises that she is different from the baby birds but cannot understand why. One of the main themes of the book is how Stellaluna loves to sleep upside down, hanging from a branch, while the baby birds sleep on top of the branch. I decided to make a busy bag that highlighted  this aspect of the book, and also incorporated some fine motor practice.
To make this busy bag I used:
Stellaluna free printable – available from the Craftulate
White card
Scissors
Tape
4 mini clothespins (I received ours from the "Wood You Craft With Me" kit from Creatify)
Hot glue gun and glue gun pad
Print out the tree, birds and bat pieces. Cut out the tree – I'll admit that this can take a little while, but it does look great when it's finished! My micro-tip scissors were perfect for this job! Use tape to attach the stand to the back – fold the stand at the feint line as shown. The tree should be able to stand up by itself but pack flat for storage.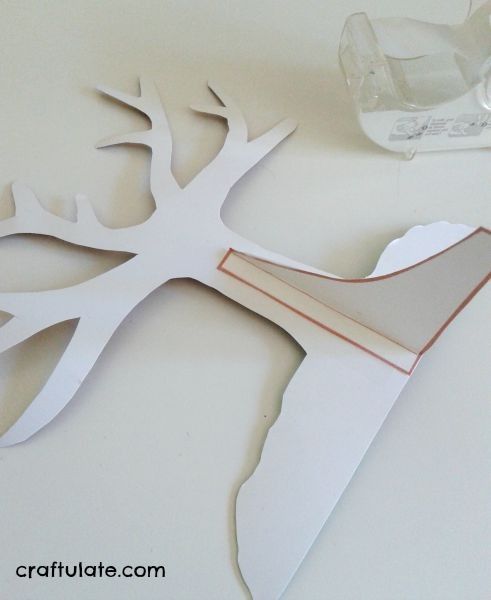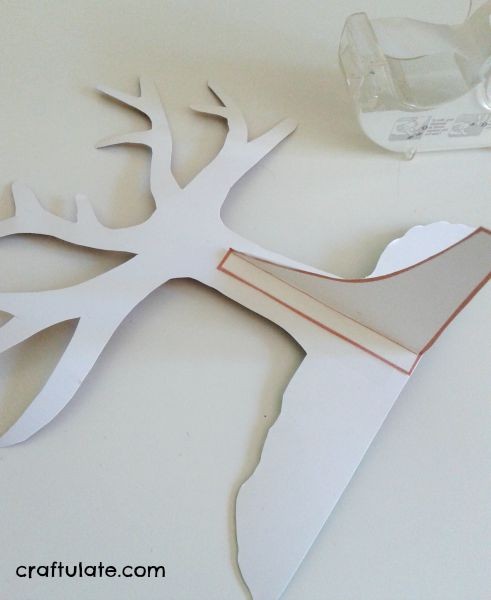 Cut out the birds and bat.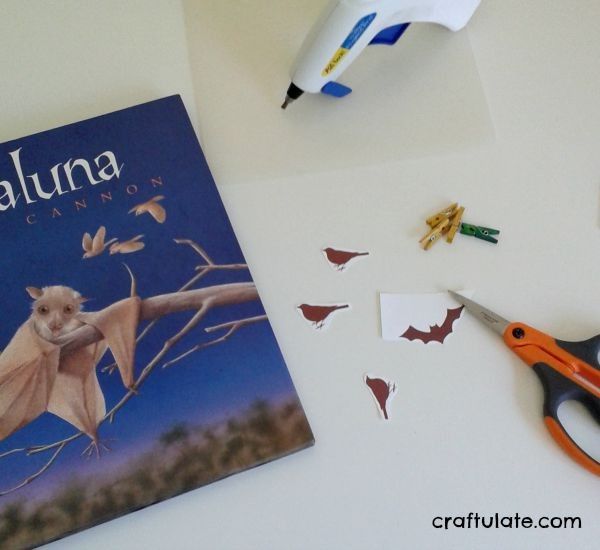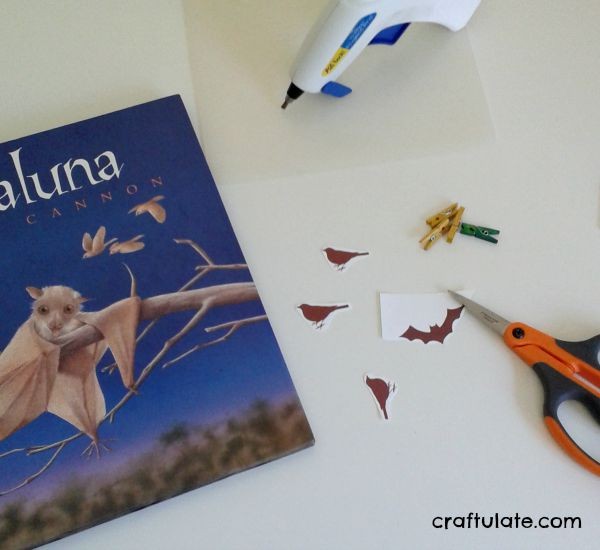 Hot glue them onto the clothespins.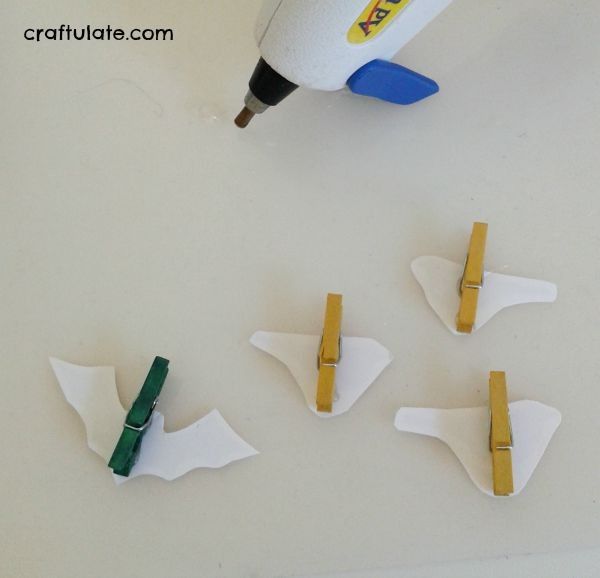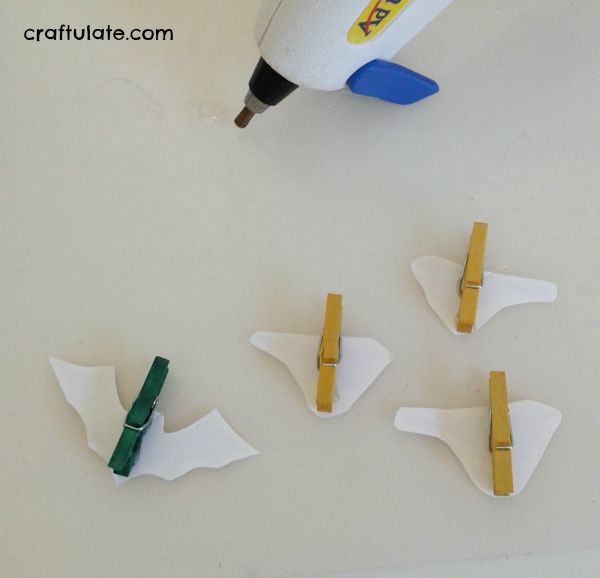 When everything is dry, you are ready to play! I wanted to read the book with my son first, but he'd already seen the activity, so we did it in reverse order. He attached the birds and bat to the tree and we discussed which way up they like to sleep.
Then we read the book!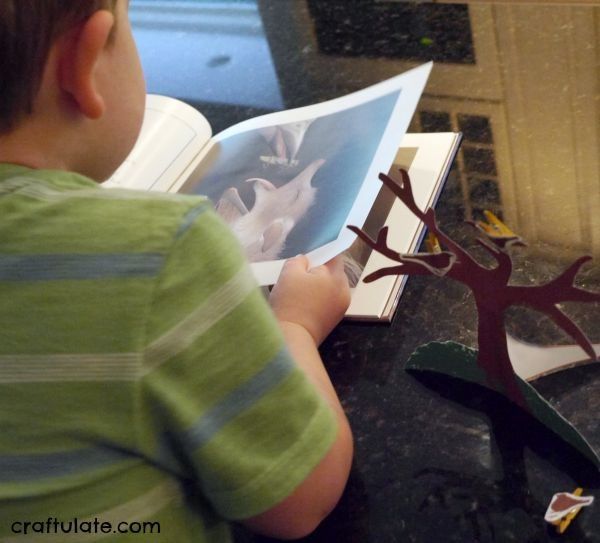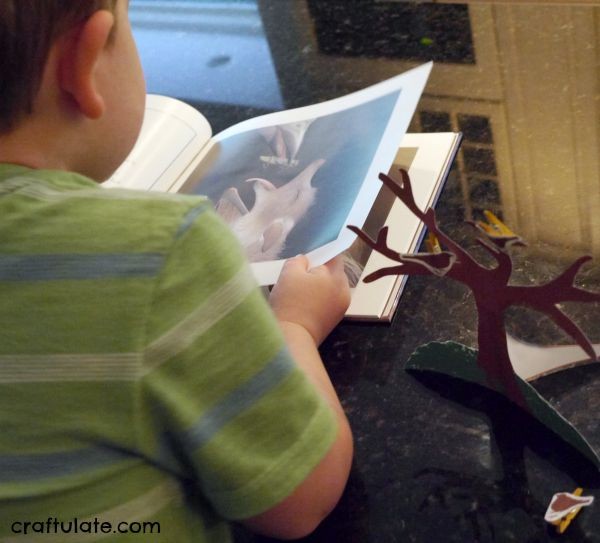 [bctt tweet="If your kids love the book Stellaluna they will love this #busybag idea!"]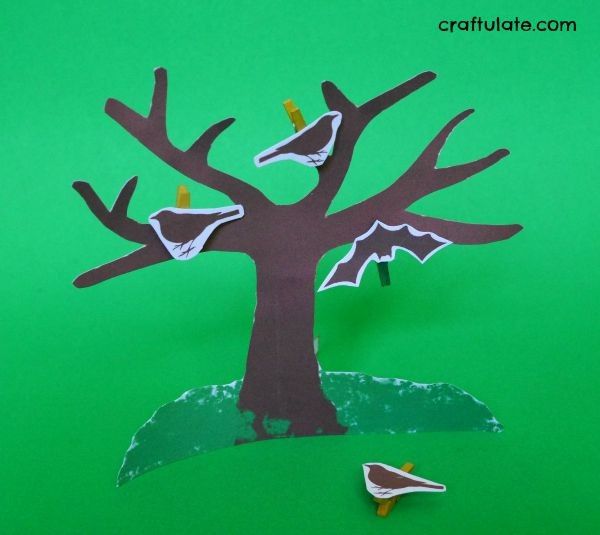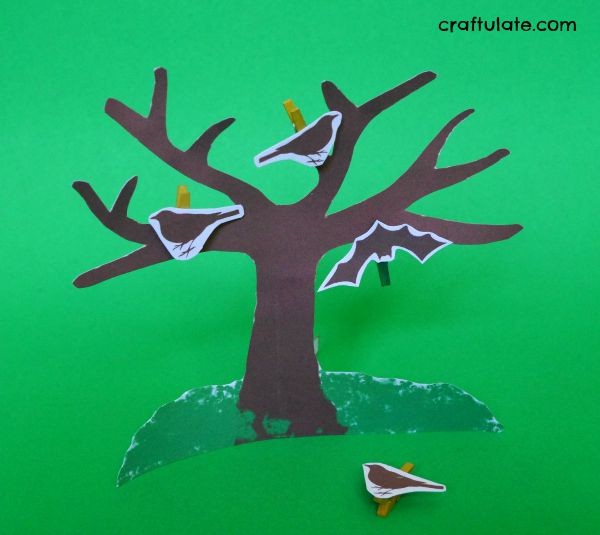 If you would like more farm themed activities, then check out the other Book Club Play Date activity ideas from my co-hosts!