This spiral bird feeder is great for providing fresh fruit to your backyard birds.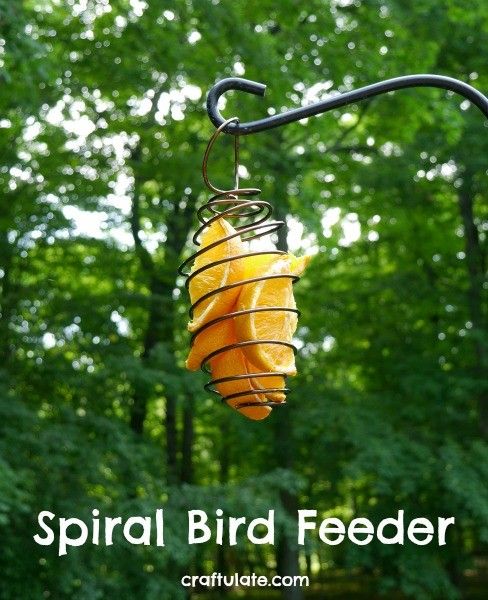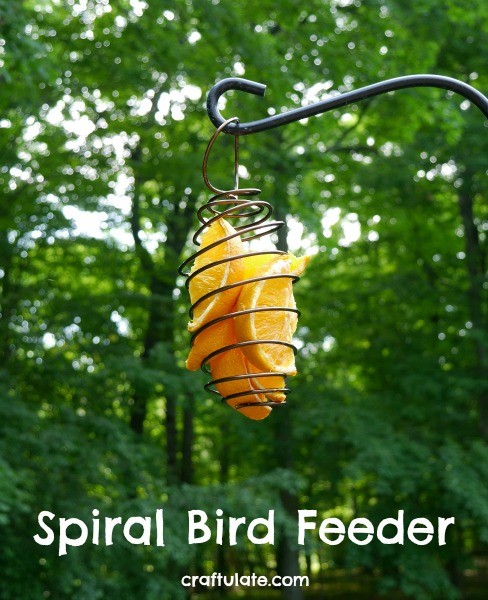 The following post contains affiliate links, which means that at no extra cost to you I can make a tiny bit of money to help support this blog. Thank you!
To make this simple bird feeder you will need:
Thick wire*
Rolling pin or other cylindrical item
Fruit like grapes, orange slices, apple slices
* I tried this with 18 gauge wire (too bendy, not recommended), 12 gauge (still too soft) and 10 gauge (perfect, but I couldn't find it in the cute green color)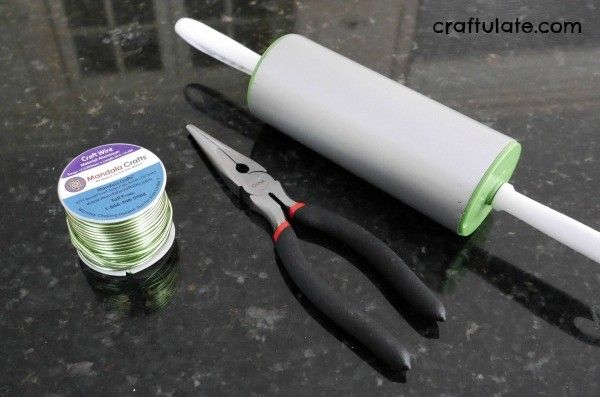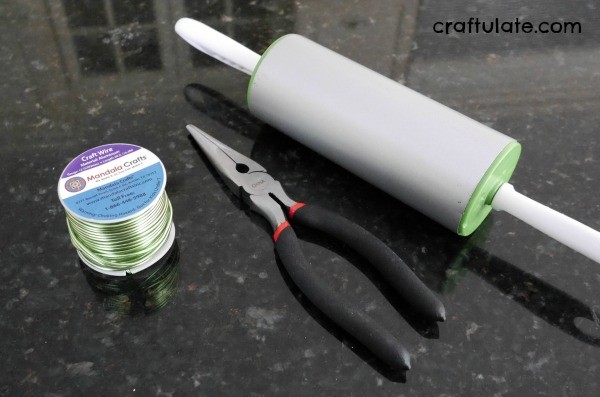 Wrap the wire around the rolling pin to form a spiral shape. Use the pliers to cut the wire at the required length.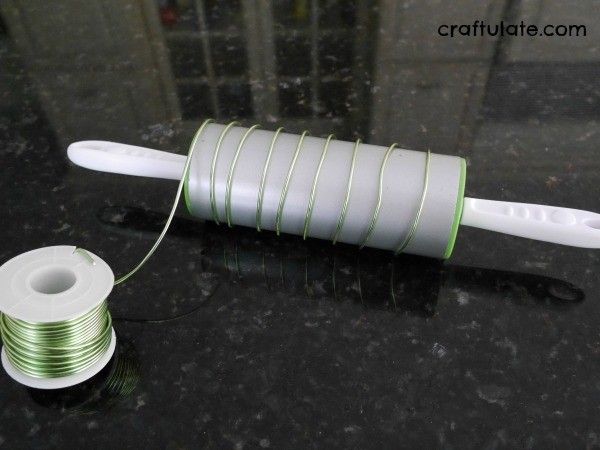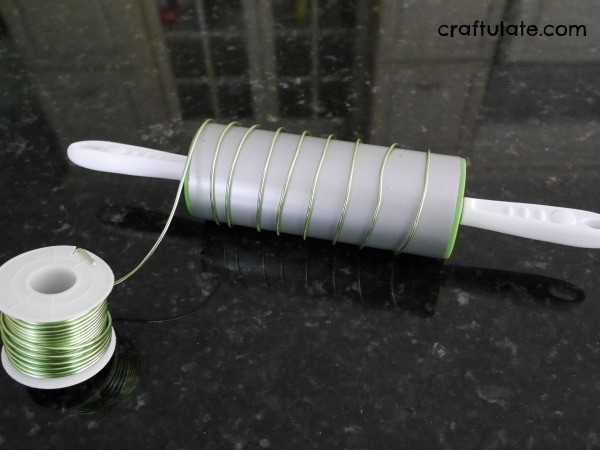 Slide the spiral off and make the spirals tighter at each end – forming one end into a base and bending a hook or loop at the other end.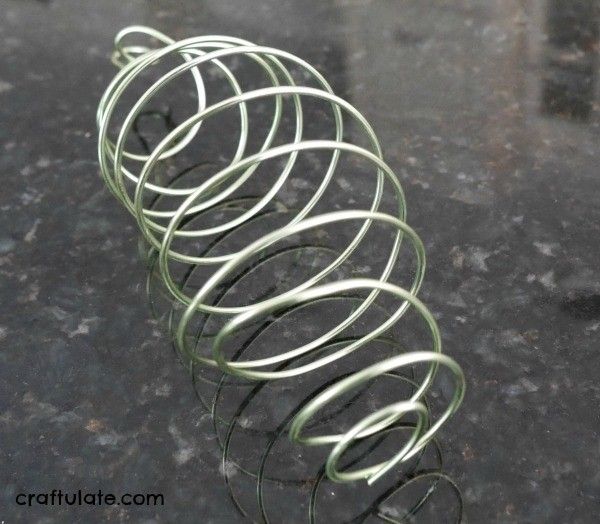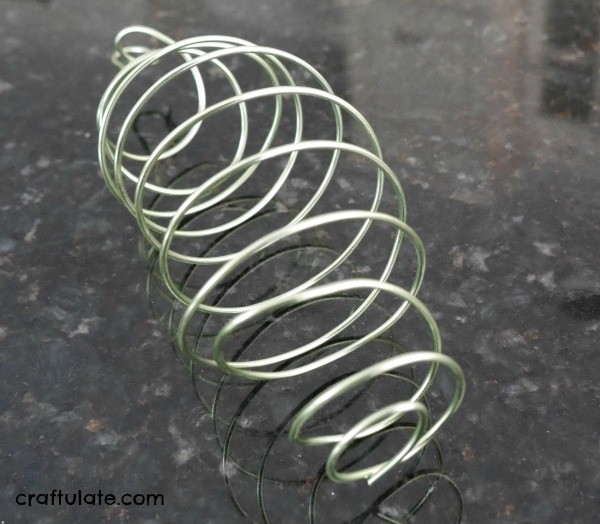 Then fill the spiral with fruit – my son helped with this part!!
This green feeder was made with 12 gauge wire and either we overfilled it or the wire was too soft, because the spiral dropped down!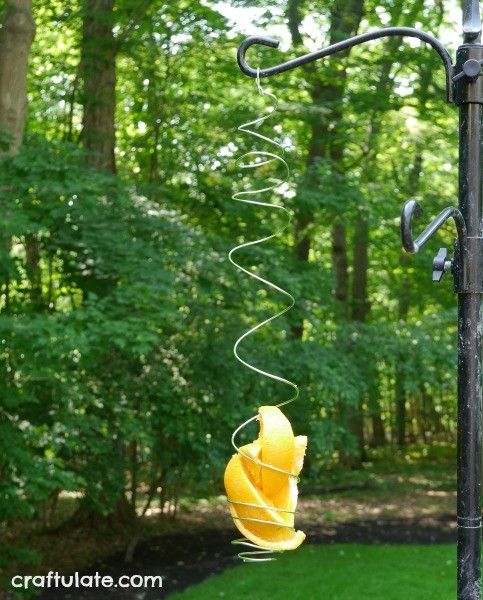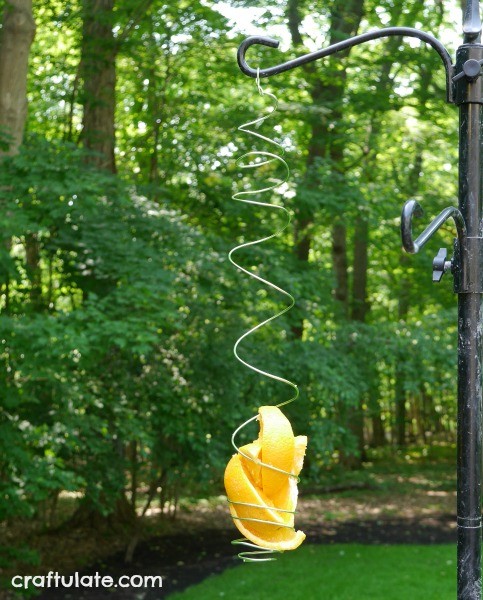 It actually looked quite pretty and while it was up I took this great photo of a hummingbird at the nectar feeder.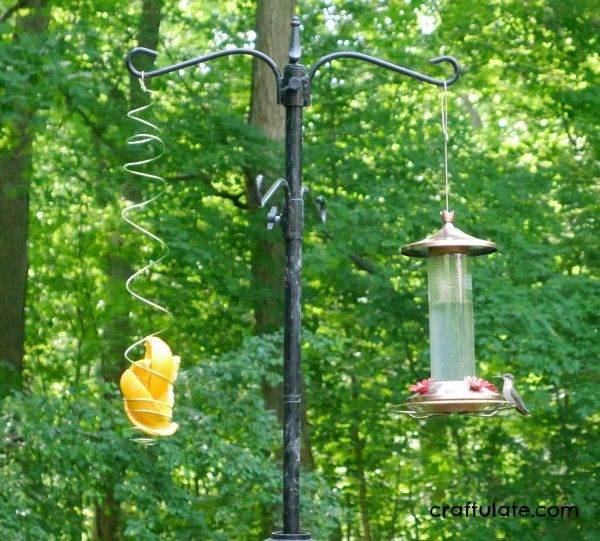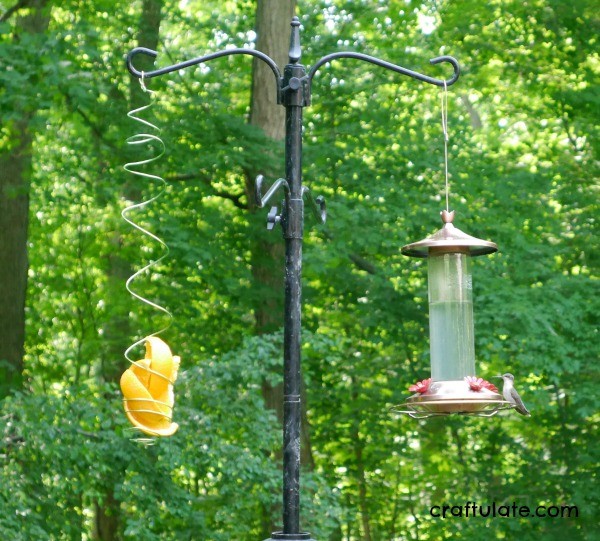 However I redid the feeder in 10 gauge wire which worked much better.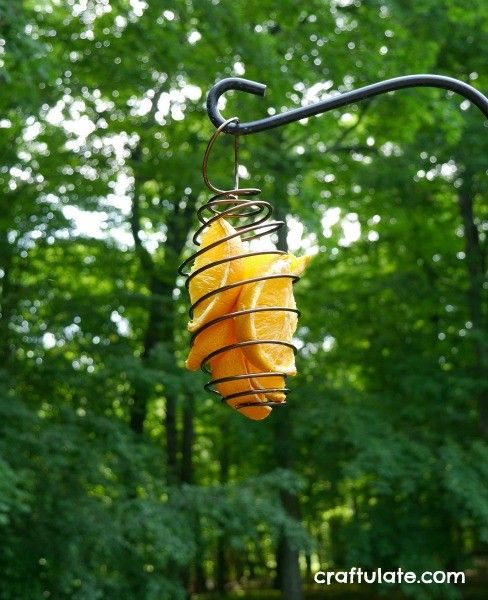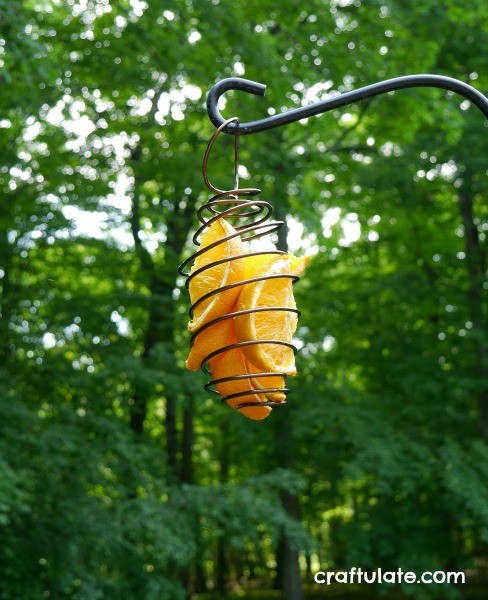 It's too soon yet to see what birds we might attract to this feeder, but here in the US we might hope for orioles, catbirds, woodpeckers, and tanagers! Oh, and butterflies!
Inspired by Home Made Simple.