These sparkly painted rocks are so pretty!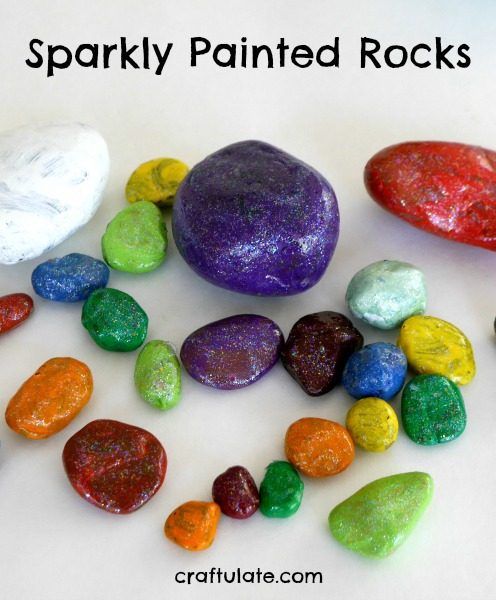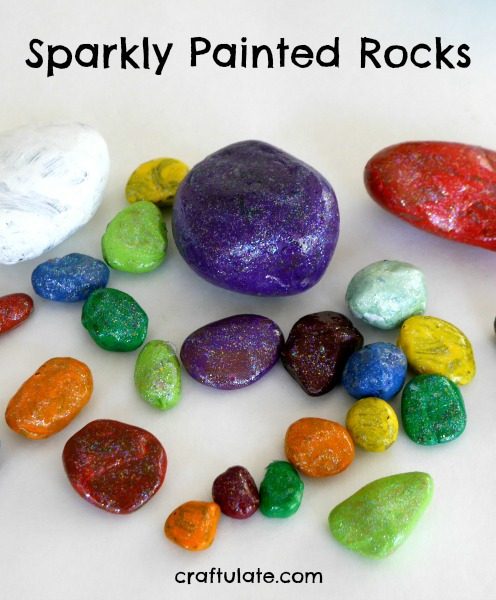 The following post contains affiliate links, which means that at no extra cost to you I can make a tiny bit of money to help support this blog. Thank you!
My son has recently been collecting rocks for his "rock collection". He's also been asking to go to a "rock festival" which makes me laugh (inwardly, of course)! He wanted me to think of a project we could do with his rocks, so after suggesting sorting by size, shape, and colour, I suggested painting them. AND making them sparkle.
I could see he was in a dilemma. He quite liked the idea of painting rocks and making them glittery, but just not HIS rocks. Luckily, I happened to have a rock collection of my own. 🙂 We each picked out some rocks that we liked and placed them on some wax paper that I had taped to the table.
We used acrylic paints to paint the rocks, trying to get the paint all over each one – and getting pretty messy fingers in the process! The wax paper meant that the painted rocks didn't stick to the surface.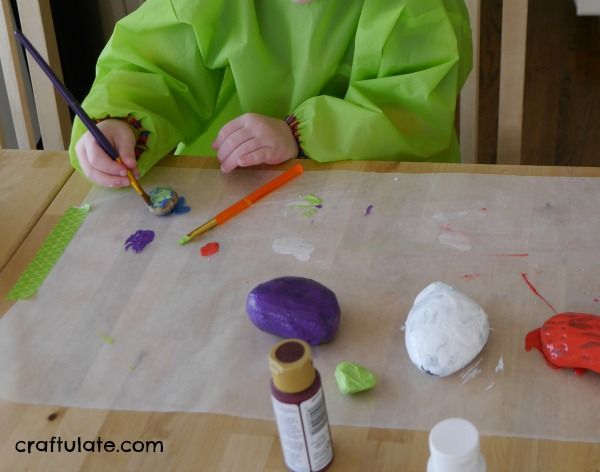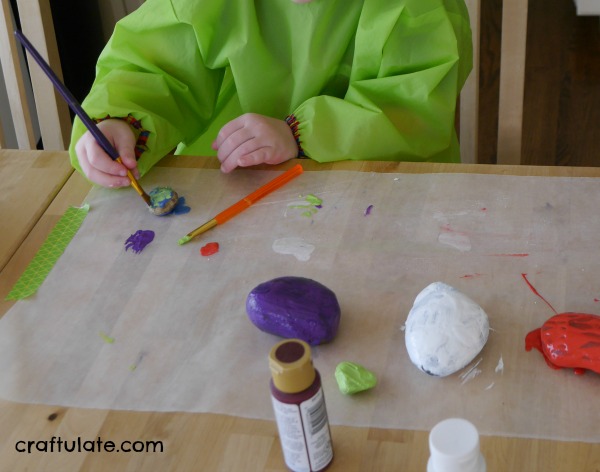 The next day, it was time to make them glittery. I thought of adding glitter glue but was concerned that it might just peel off. So we used Extreme Glitter Mod Podge instead.
We painted the sparkle onto one side, let it dry for an hour, then turned all the rocks over and painted the other side. This is the other side of the table – my side! 🙂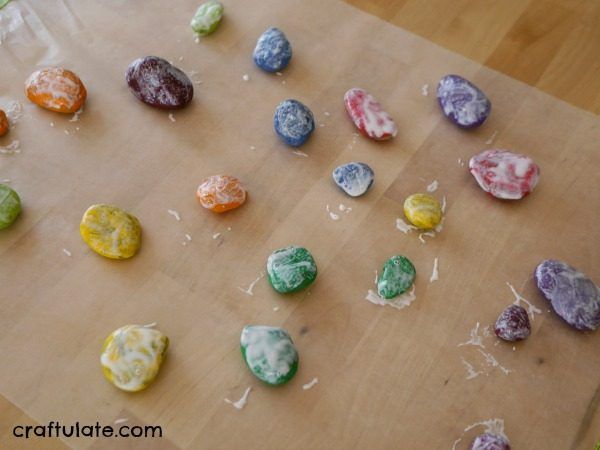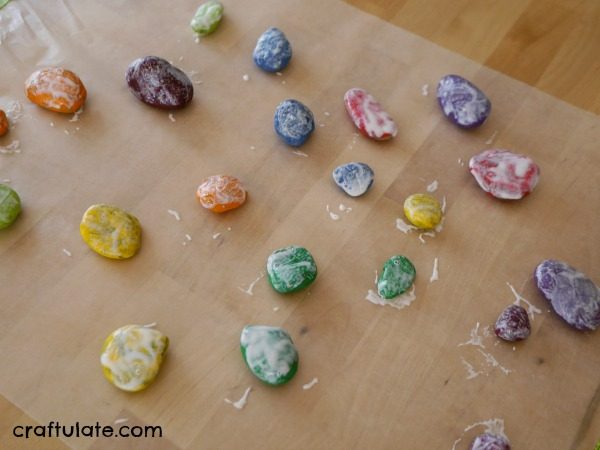 We added all our rocks together and as a collection they looked gorgeous and so inviting!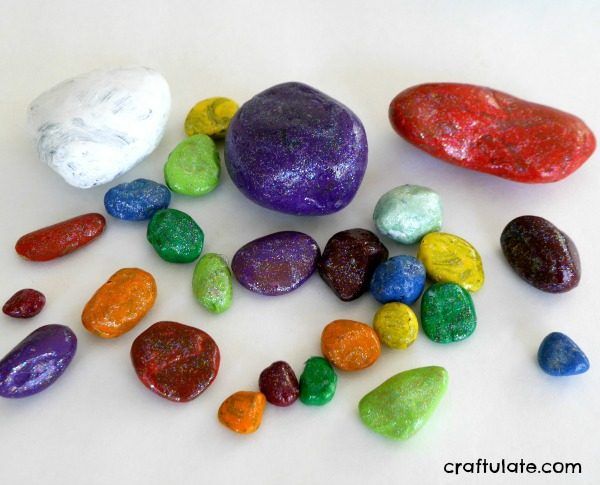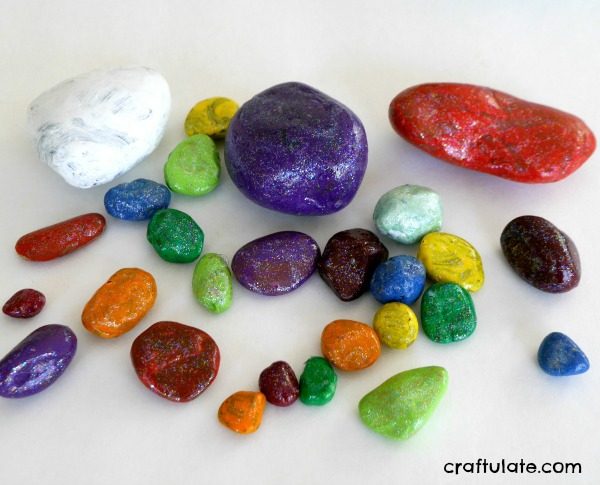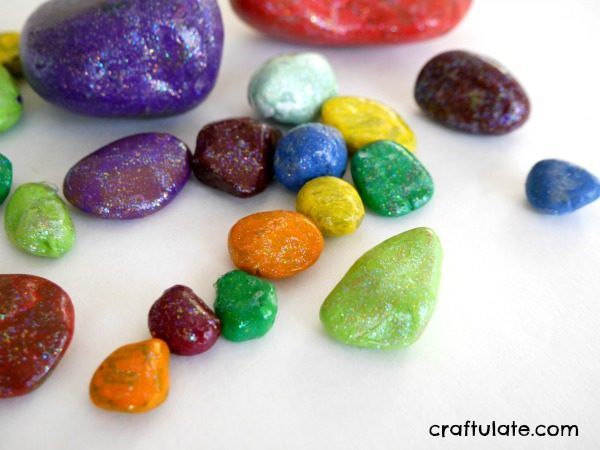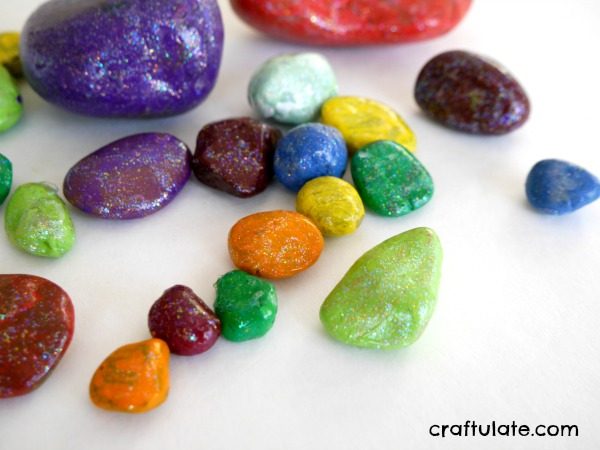 [bctt tweet="Sparkly Painted Rocks – a fun craft for kids to make! #kidscraft" username="craftulate"]