This week my son has been having some great sensory play with cooked spaghetti!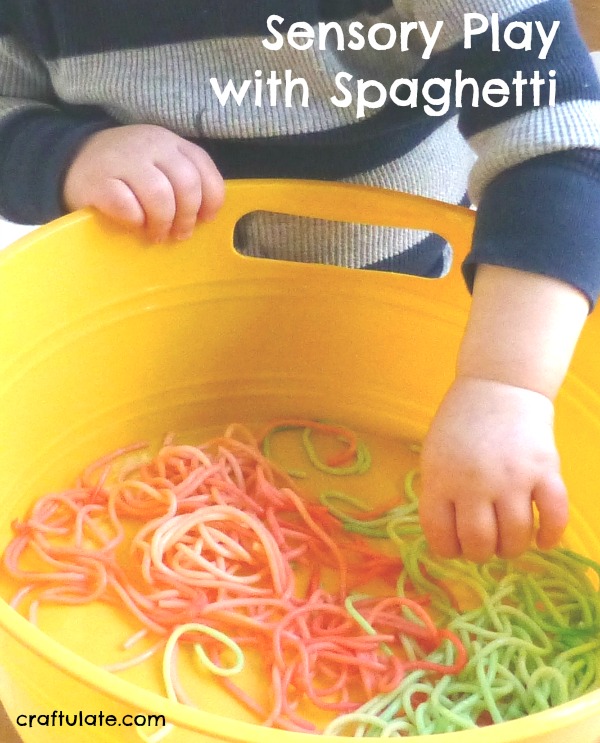 The following post contains affiliate links, which means that at no extra cost to you I can make a tiny bit of money to help support this blog. Thank you!
I separated some leftover cooked spaghetti into two resealable bags. I added a few drops of food colouring, sealed the bag and spread the colour around, coating the spaghetti.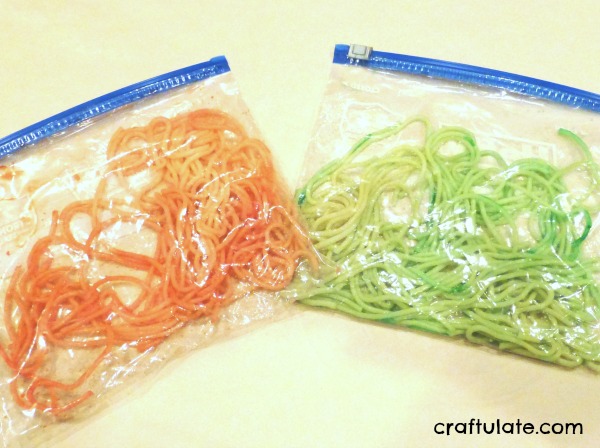 I put the spaghetti into a large container and gave it to F. He prodded it for a bit then took it out, put it back in, took it out again. As you can imagine the spaghetti had quite an interesting texture, which is great for sensory play.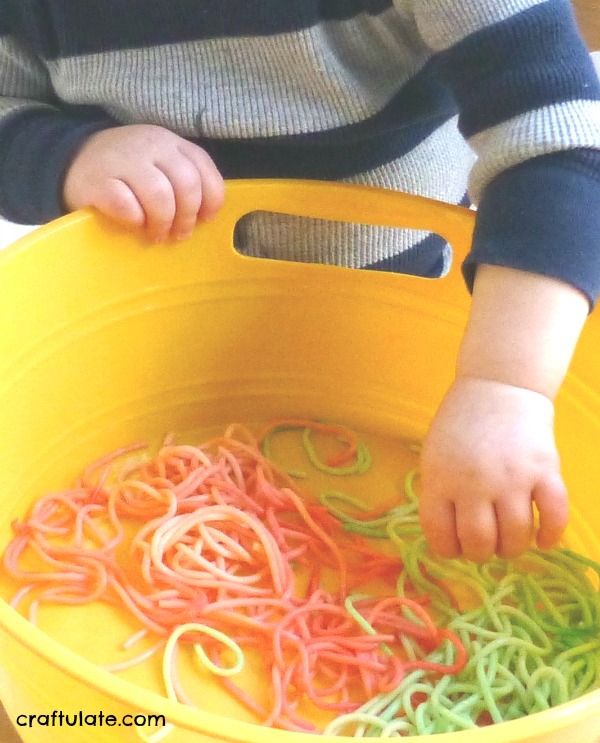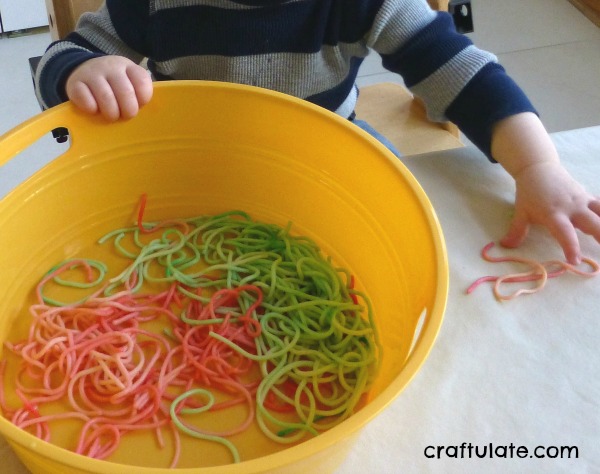 I have to confess that I was absolutely stunned that F participated in this activity. He's never been keen on anything with a slimy texture and certainly doesn't EAT pasta! Perhaps by presenting the spaghetti in a fun way just took the pressure off him.  But this was a great activity to do with leftovers. AND it might mean that F is one step closer to actually wanting to eat pasta!
We also made coloured rice for more sensory play!