Making coloured rice is a really easy (and cheap) activity – and great for some sensory play afterwards!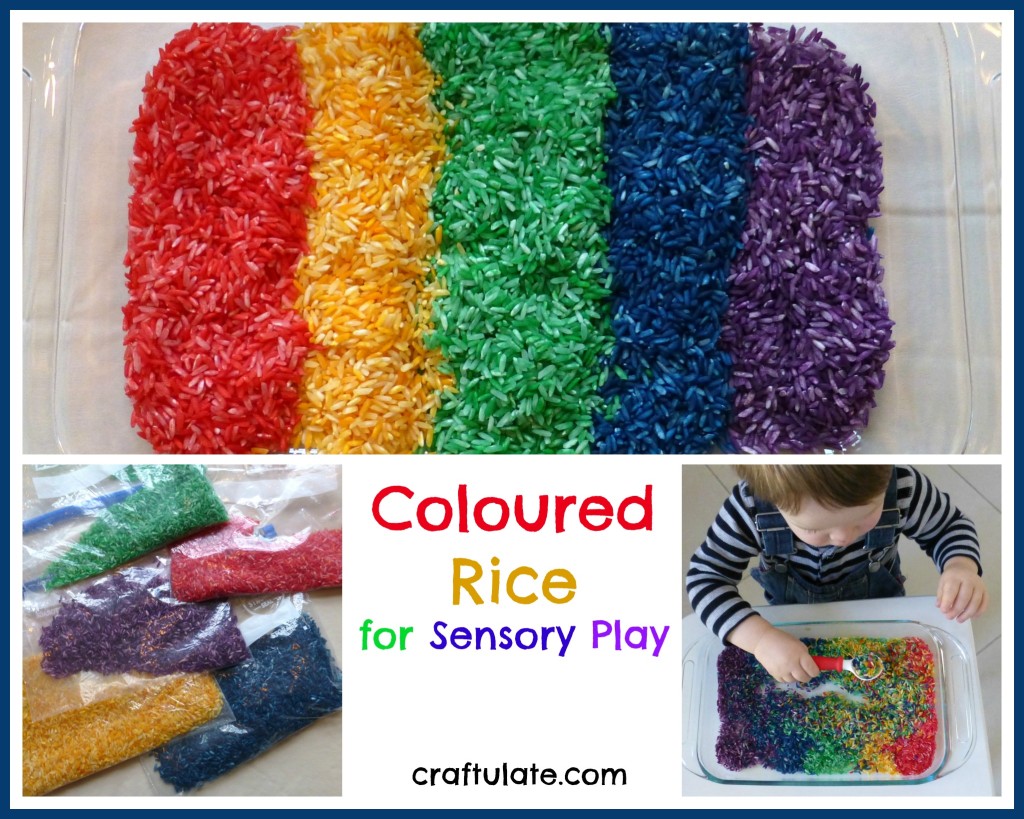 The following post contains affiliate links, which means that at no extra cost to you I can make a tiny bit of money to help support this blog. Thank you!
To prepare the activity, I put some white rice into some resealable bags – I used about two handfuls for each colour. Then I dropped in some food dye, sealed the bag, and mixed it all around. The aim is to try and spread the dye evenly, adding more drops if necessary.
Children can help with this stage – as long as they can either understand the instruction NOT to open the bags or they CAN'T open them. F falls right between these two phases; he was utterly obsessed with opening the bags, and not interested in colouring the rice at all.
Once all the rice is coloured (and you can do as many different colours as you like), spread the rice out in a container. Unlike when I dyed the cooked spaghetti, the rice doesn't absorb the dye so fast, and benefits from drying out a little. But it is not too bad if you want to use it straight away.
The next day I gave the coloured rice to F in one dish, separated out into different colours. I also gave him some craft sticks to swirl the rice around. He enjoyed slowly mixing up all the colours.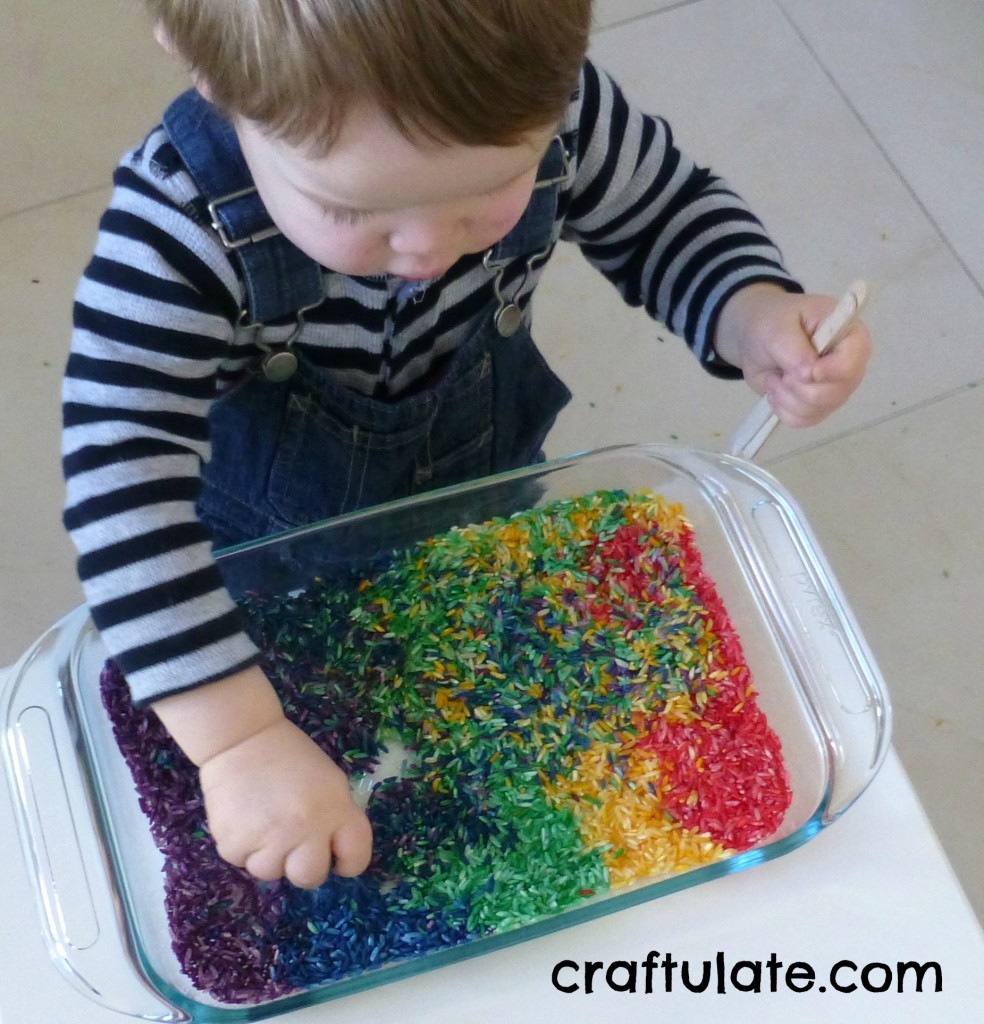 I also gave him a spoon so that he could scoop the rice.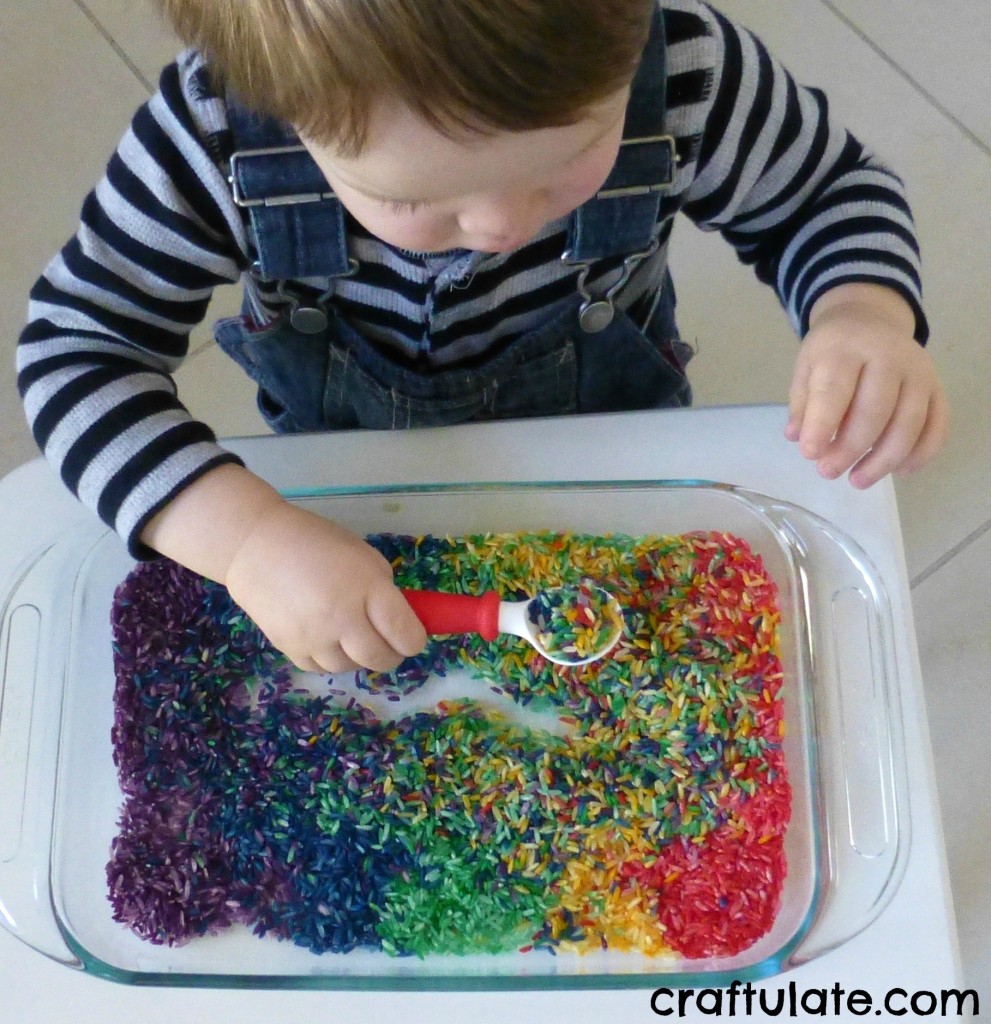 Of course he got all the colours mixed up, which was to be expected. But the rice still looked super pretty. And it'll keep indefinitely for future play!