This rocket bookmark is absolutely adorable – and kids will love using it!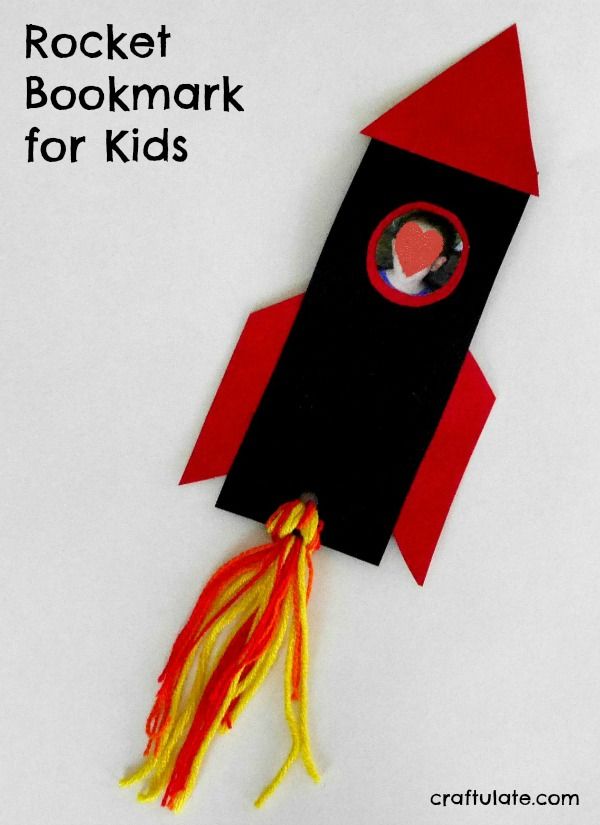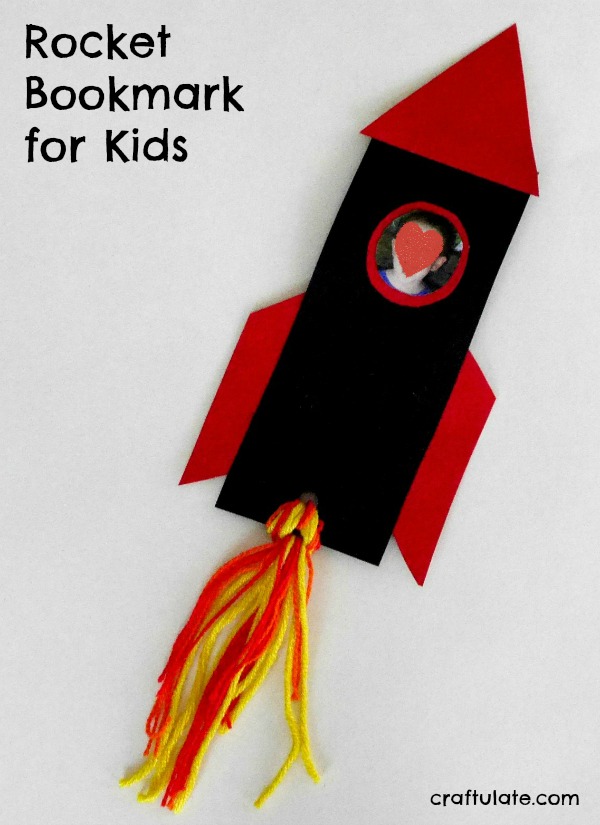 The following post contains affiliate links, which means that at no extra cost to you I can make a tiny bit of money to help support this blog. Thank you!
This simple craft is perfect for astronauts-in-training!
To make this bookmark you will need:
Scissors
Small photo of your child's face
Glue
Red, yellow and orange thread or yarn (we received our Friendship Thread from craftprojectideas.com)
Cut a long rectangle from the black card. Cut a red triangle for the top of the rocket and two long thin parallelograms for the wings.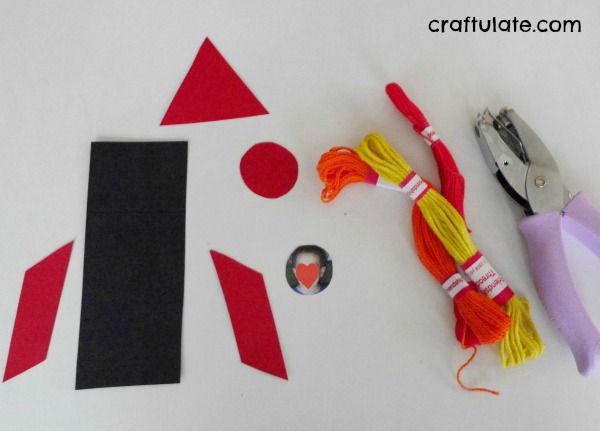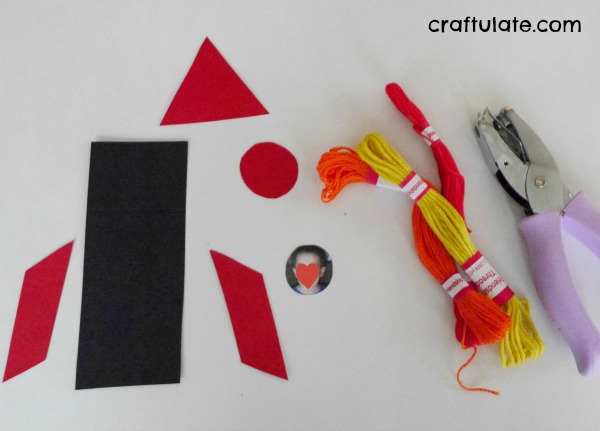 Cut the photo into a circle, and cut a piece of red card just larger than the photo.
Invite your child to glue all the pieces together. If your kids are anything like my son they will just love it when they see their photo as part of the craft!
When they have finished, punch a hole in the base of the rocket. Grab some lengths of thread, double them over, then feed the loop through the hole, pulling the loose ends through the loop to make a knot.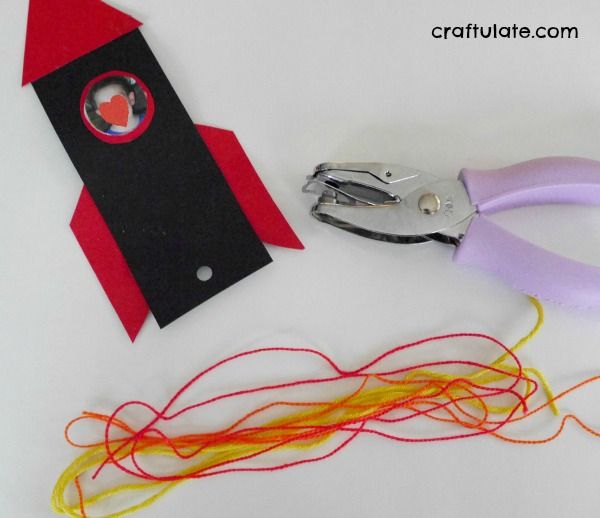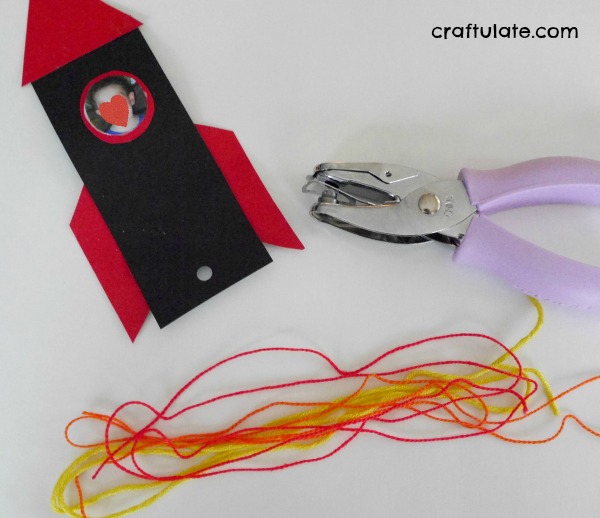 Trim the ends if necessary.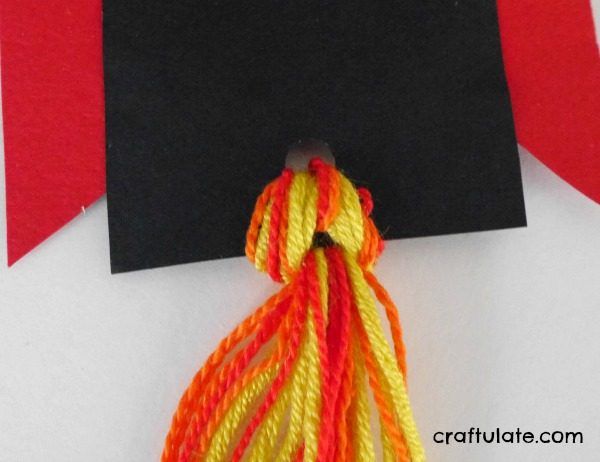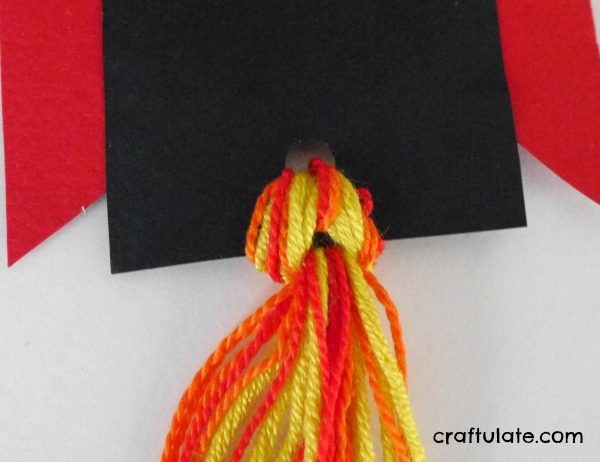 This would be a wonderful craft for kids to make as gifts!
My son's favorite outer space book right now is First Big Book of Space and the new bookmark comes in very handy!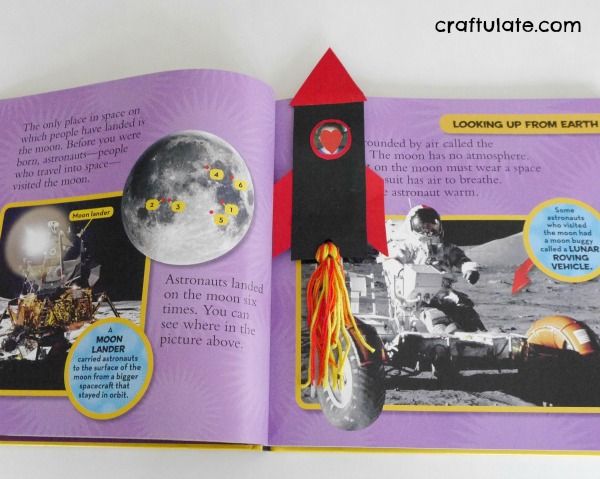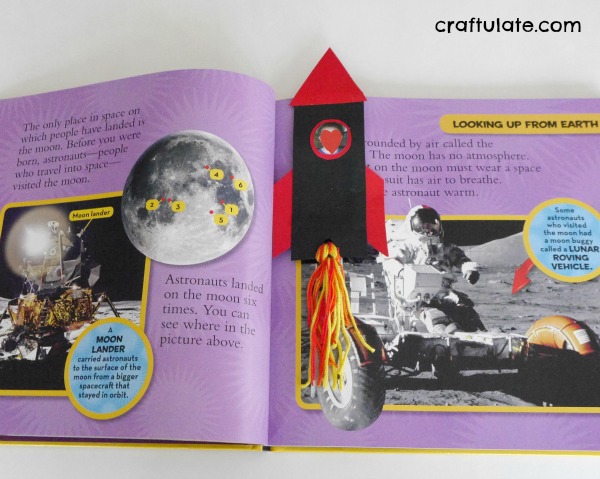 [bctt tweet="Rocket Bookmark for Kids – help them whooooosh into their next book!" username="craftulate"]