Here's a cool way for kids to make rocket art! Whoooooooosh!!!!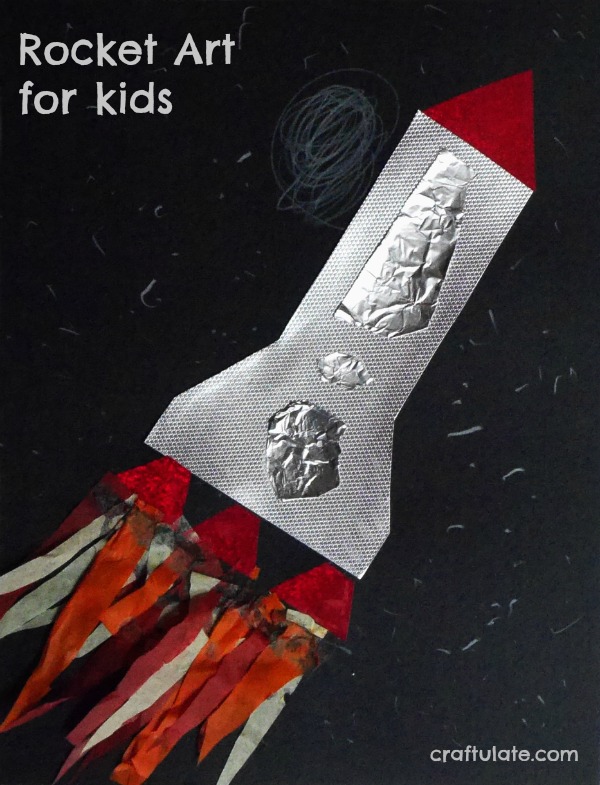 The following post contains affiliate links, which means that at no extra cost to you I can make a tiny bit of money to help support this blog. Thank you!
I found some silver card the other day that had a texture to it that was rather like pressed metal. I thought it was perfect for making the body of a rocket! If you can't find textured card then regular silver card would also look great!
To make this rocket art we used:
My son prepared the background by making "stars" all over the black card with a white pencil.
Meanwhile I cut out the rocket pieces, silver card for the body, a red triangle for the top, and three red exhaust funnels.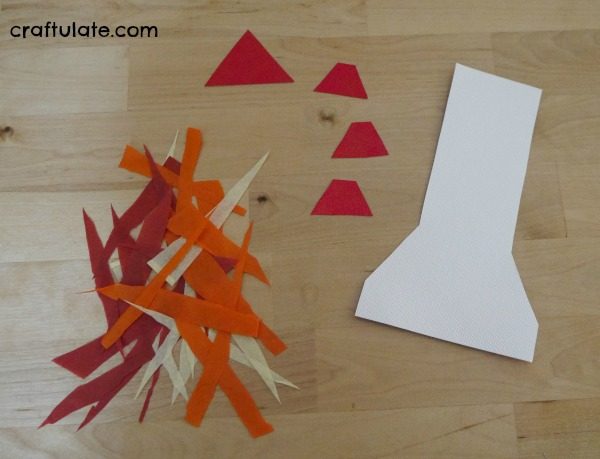 Then we glued them all into place.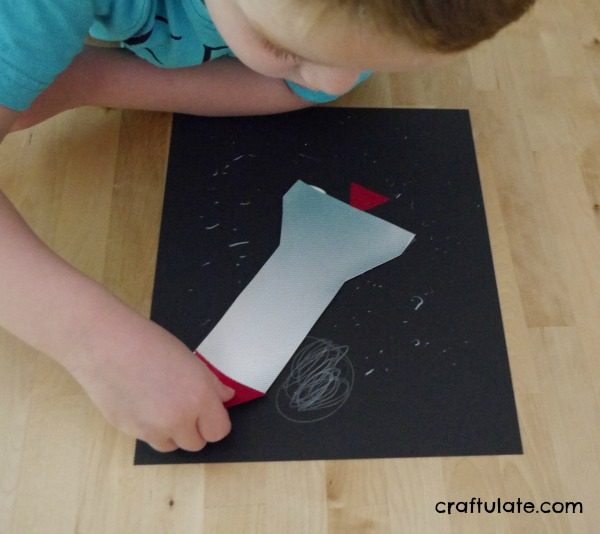 He added strips of tissue paper to make the flames.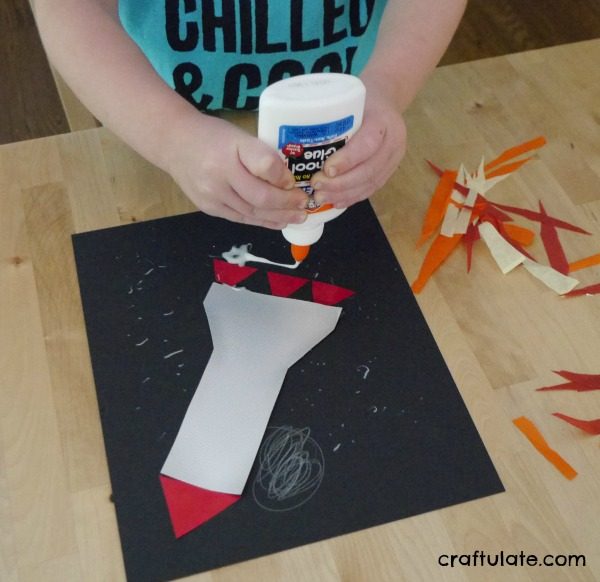 And finally he cut out some "windows" from kitchen foil and we added them to the rocket.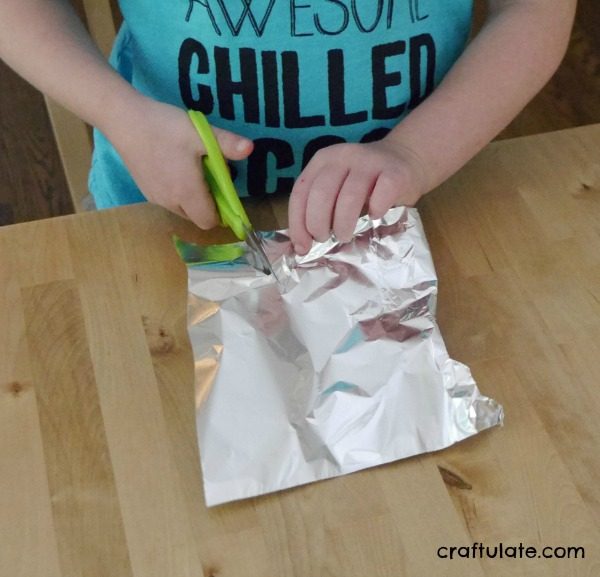 His finished rocket art!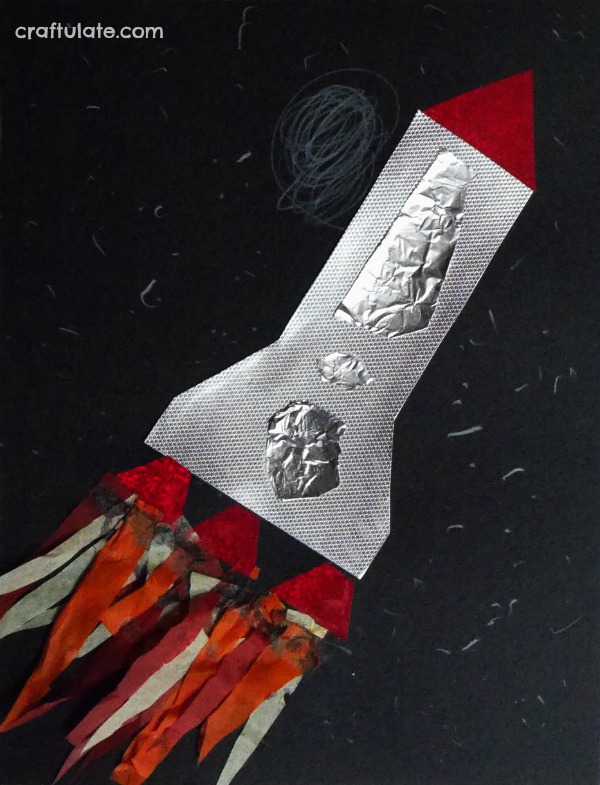 [bctt tweet="Rocket Art for Kids #kidsart #artforkids #rockets #outerspace" username="craftulate"]