This fun princess card was for my princess-obsessed niece and features a pop up tiara inside!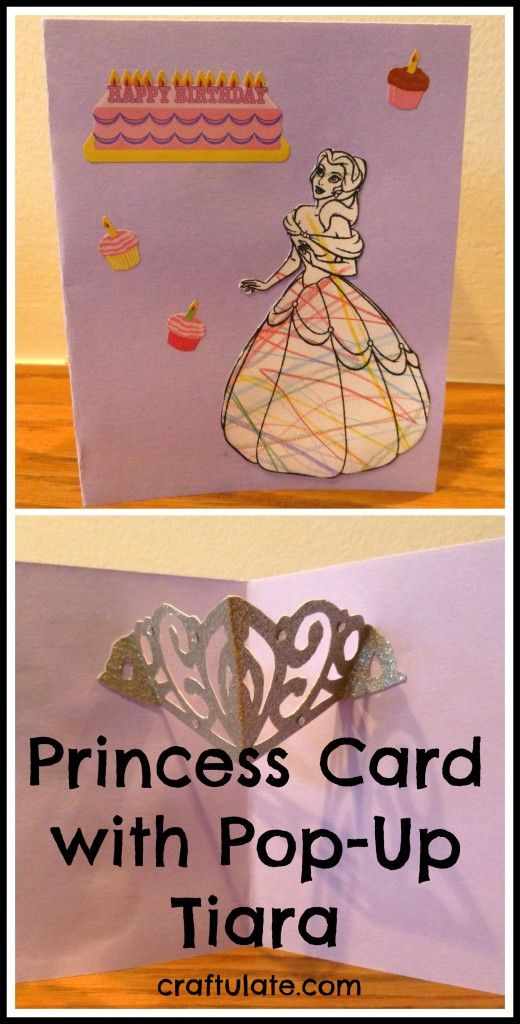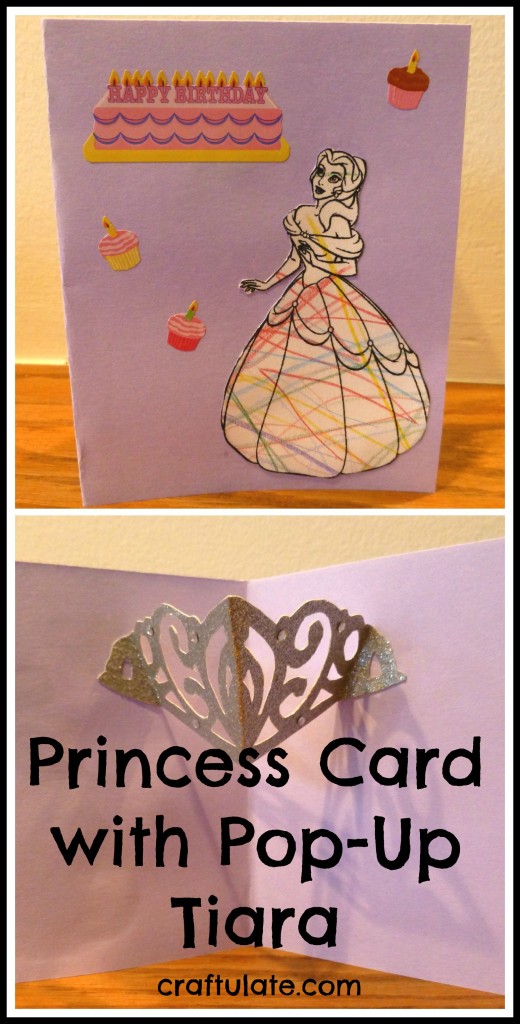 I wanted F to have some participation in the card so I gave him a colouring page featuring princesses. He's nowhere near being able to colour within the lines but he's getting better at filling the page!
I then cut one of them out, glued it to the front of the card and added sticker decorations (my handwriting is appalling!!).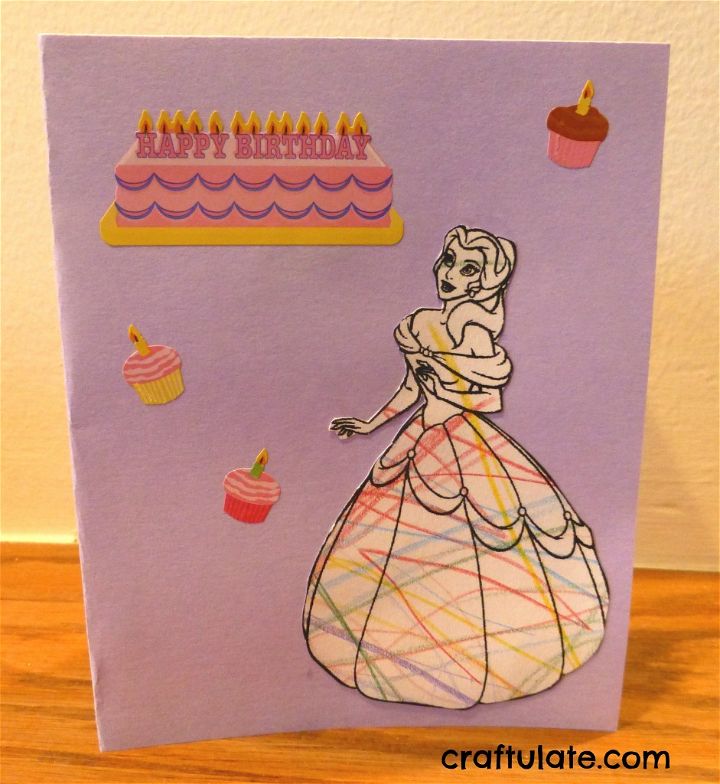 For the Tiara Pop-Up I printed off a tiara image from the web onto card, then with a craft knife cut out the detail. This was just a stencil so I only needed to cut out one half of it.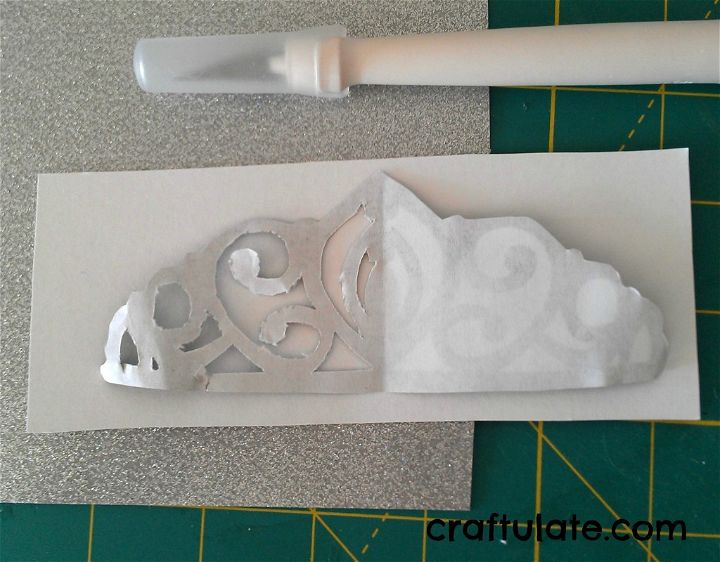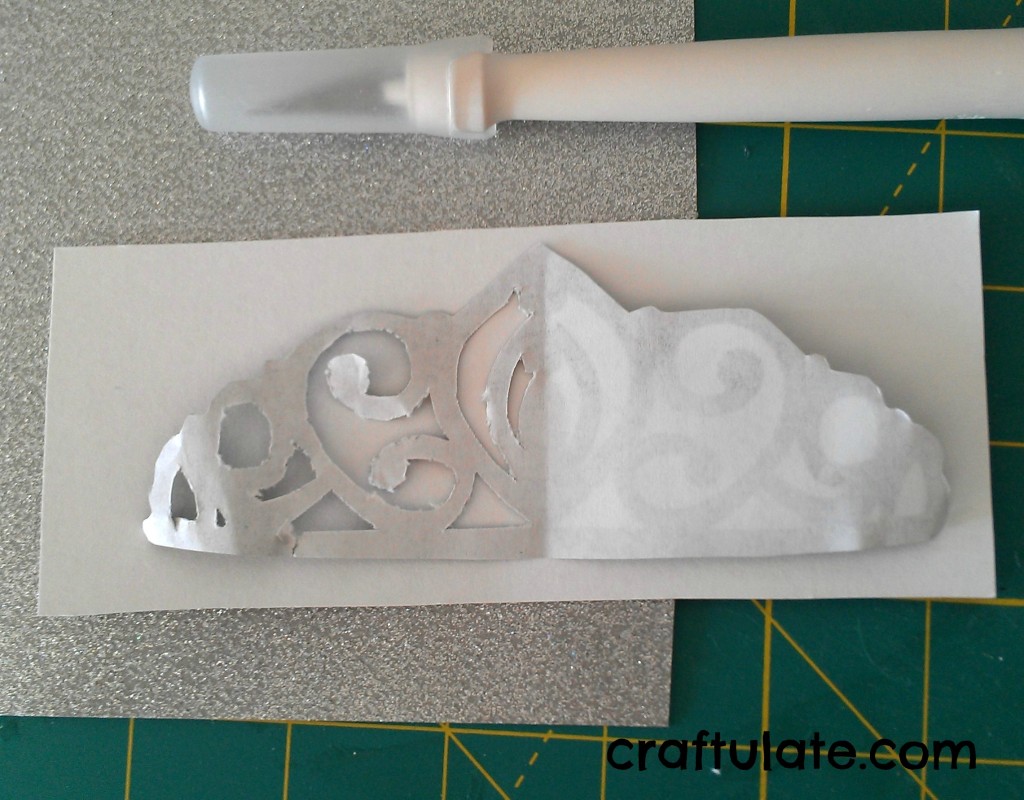 Then I used the tiara stencil and copied it onto some silver glitter cardstock. Then using the craft knife again I cut out the detail. I'm sure those of you with Cricut or Silhouette Cameo machines can do this a LOT quicker!
I folded the tiara in half with a mountain fold, then creased two valley folds at the outer edges. I marked the position within the card and glued it in. And added some adhesive rhinestones for even more sparkle!
I finished decorating the inside of the card with more stickers. A different idea would be to add a photo of the child underneath the tiara so it looked like they were wearing it.