The leaves have only just turned near our house, so we're finally starting our fall leaf activities! I think the colours are so beautiful; it's a wonderful time of year! Here's how we used them to make a preserved leaf wreath.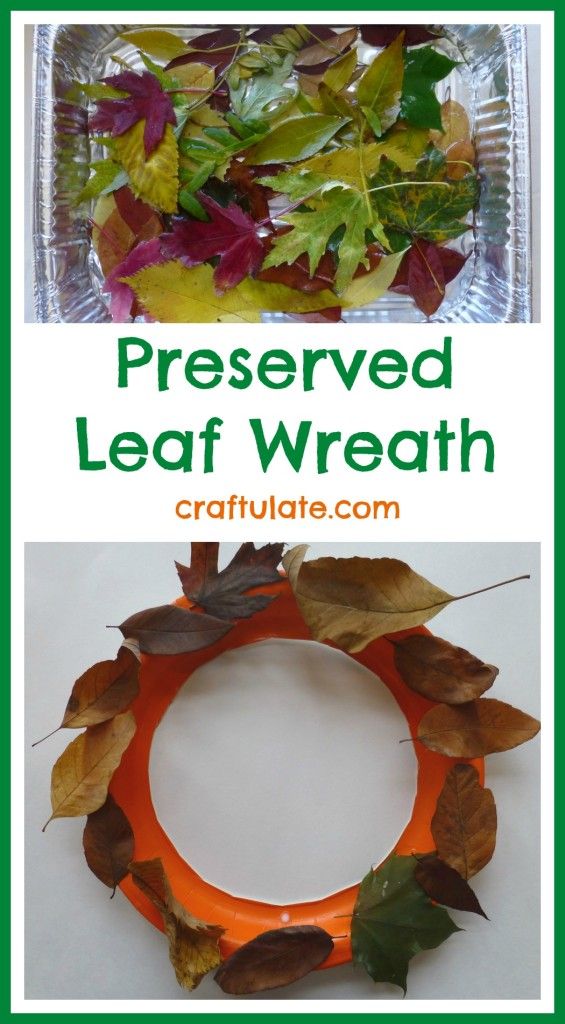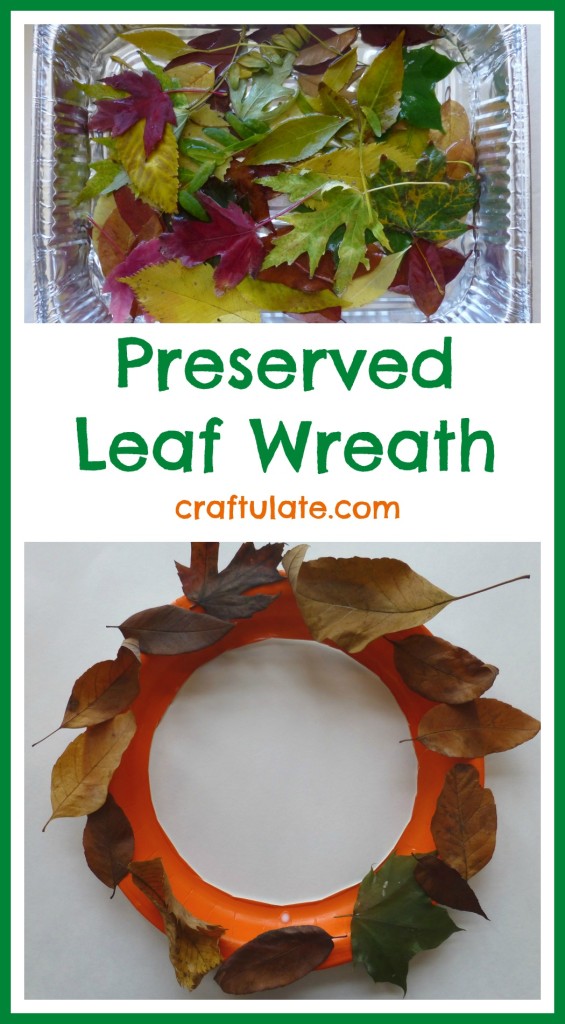 The following post contains affiliate links, which means that at no extra cost to you I can make a tiny bit of money to help support this blog. Thank you!
I saw a tip in the Martha Stewart magazine for preserving fall leaves by soaking them for a day in a mixture of one part liquid glycerin to two parts water. My son and I collected some leaves next time we were at the park.
I arranged them in a foil container and left them in a glycerin solution overnight. They looked so pretty in the water!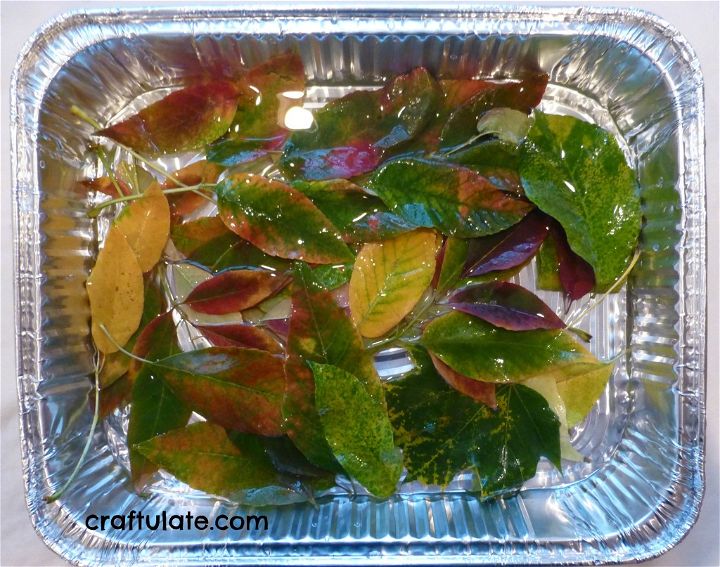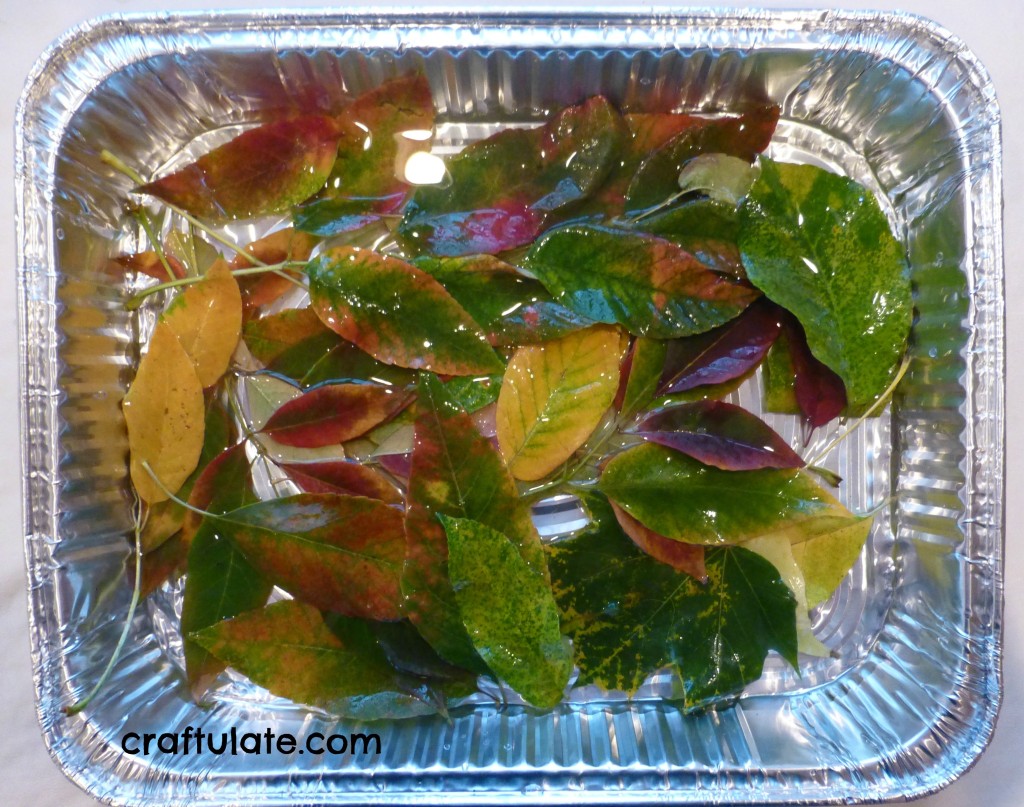 The next day I removed them from the liquid and thoroughly dried them on kitchen paper. They felt slightly softer than a brittle dry leaf, but not by much. Teensy bit disappointing.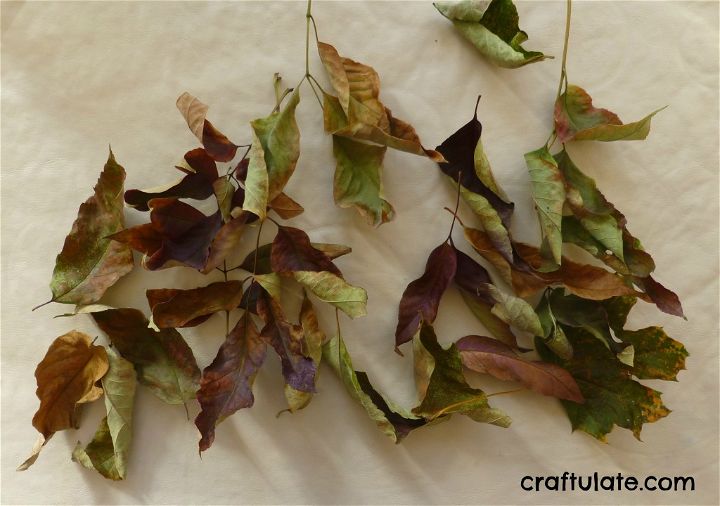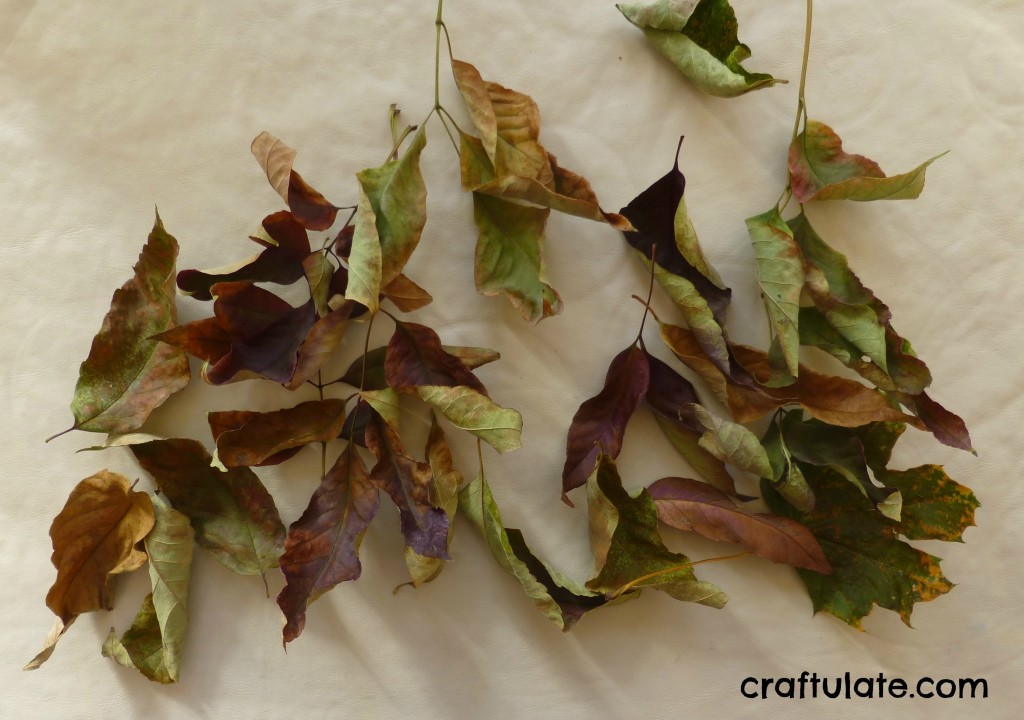 I read around a bit more and other people who had used the glycerin solution technique recommend soaking the leaves for 4-6 days AND putting the leaves under a weight to keep them in the water. Well I wasn't going to let Martha get the better of me, and we weren't exactly running out of leaves outside! Just in case my husband is reading I won't mention the second batch of leaves that we collected which I left in the oven (to get them out of the way) –  then – ahem – accidentally roasted them. Ahem.
So we collected our third second batch of leaves and I put them in another glycerin solution.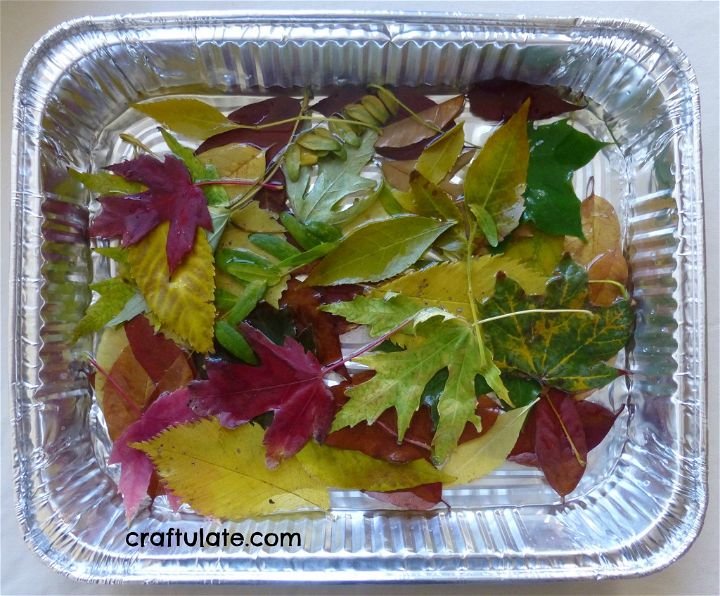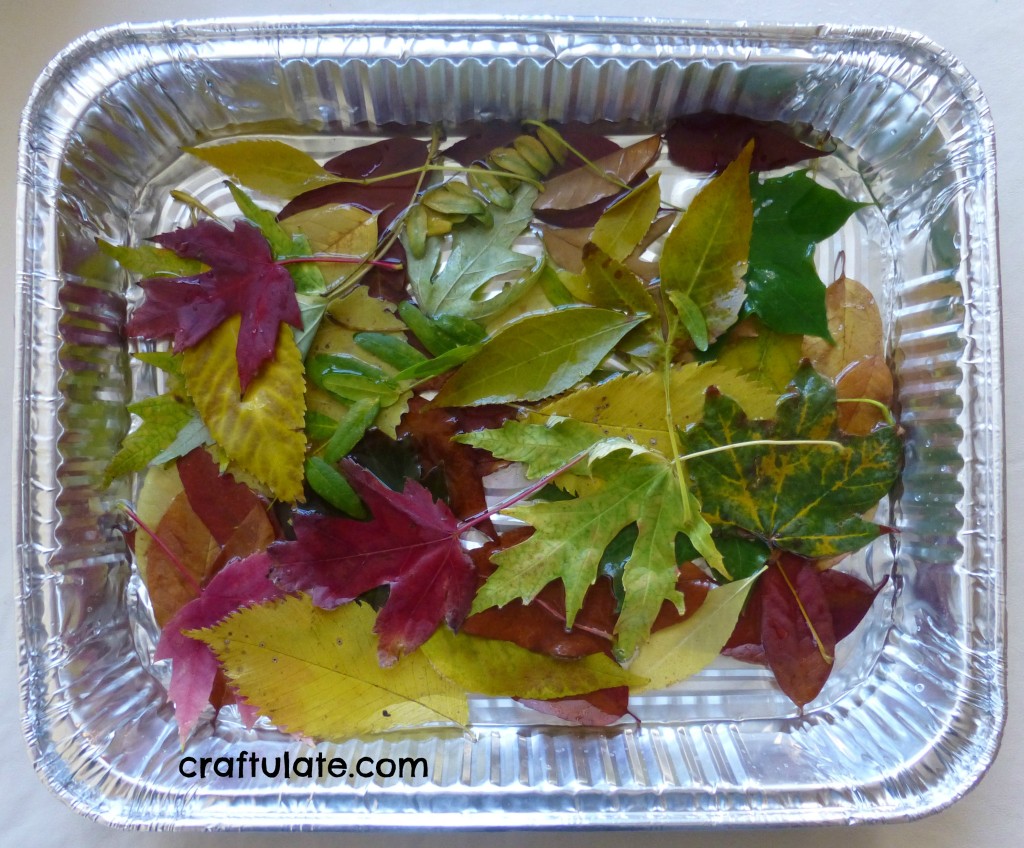 Then I weighed it down with a container of the same size, resting on top of the leaves to stop them curling. Five days later I'd managed not to roast them, so to celebrate I took them out and dried them in kitchen paper. They were quite soft, but had lost a little of the vibrant colour. They also had a slightly unpleasant smell to them – the ends of some of the stalks had gone quite mushy. This project was determined to give me grief! Would it snow before I got this one finished?
My quick fix solution was to spray the leaves with some air freshener. And when that dried it left a little powder residue on each leaf which had to be wiped off. But at least the smell had gone!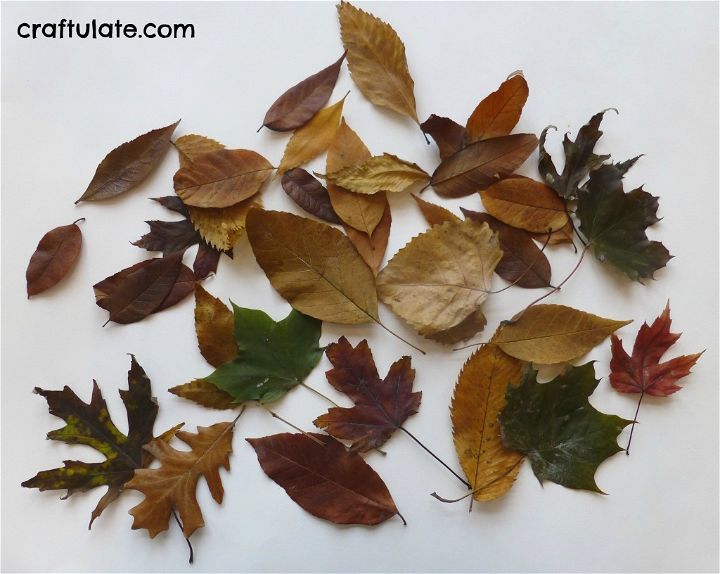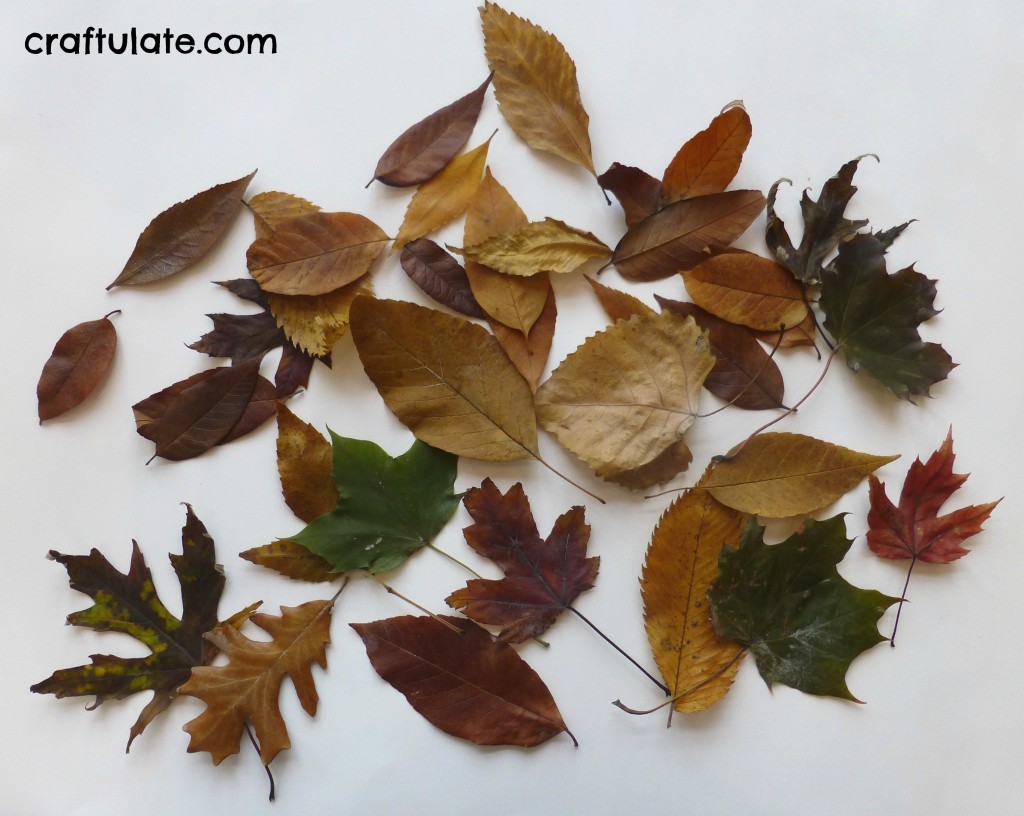 And finally onto the craft! I cut the middle out of two orange paper plates and spread glue around the outside. Then F (who was *finally* allowed to play with the leaves!) glued the leaves onto the plate to form a wreath. We made two wreaths and they look lovely!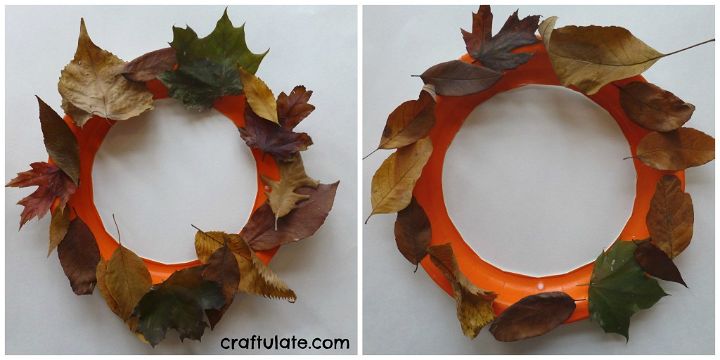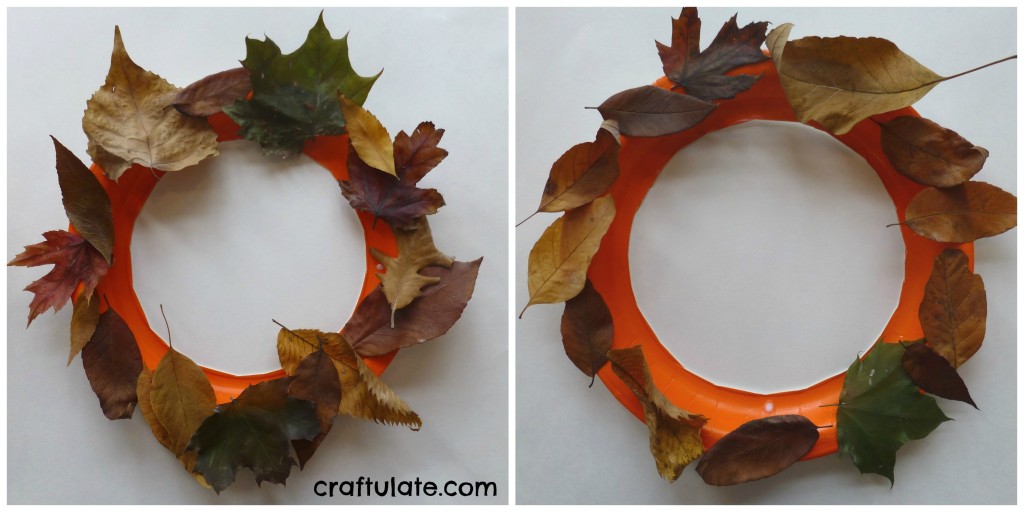 It was all quite a saga but I learnt a lot and it was worth the effort. We might even be able to use these wreaths next year!