This pipe cleaner toddler toy is easy to make and is a great introduction to some basic fine motor skills.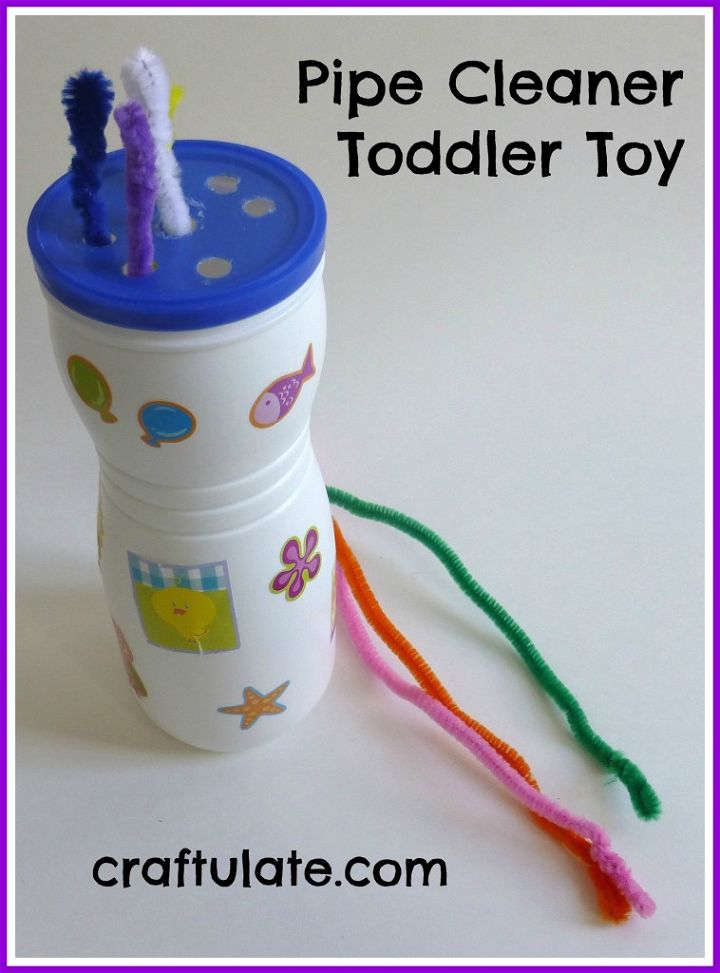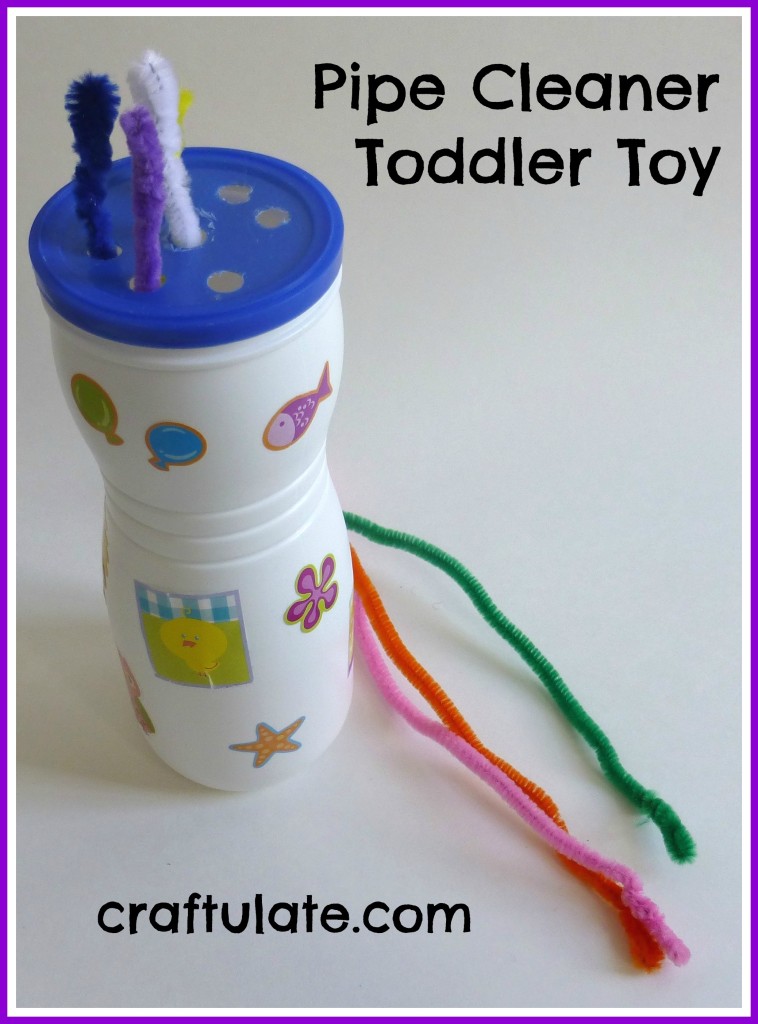 I saw the idea for this cute toddler toy made from upcycled container and pipe cleaners at Engaging Toddler Activities – I just had to make it!
We get through a LOT of Puffs. One day I gave my son an empty Puffs container to play with and it was his favourite toy for, well, at least an hour.
So I removed the Puffs label, cleaned it up, added stickers and made this simple toy for him. Punching the holes in the lid was slightly tricky but I explained the problem to my husband and he took care of it! At first I used cheap dollar store pipe cleaners, but they were super bendy and had very sharp ends, meaning that I had to wind two together and then tape the ends. It worked OK but it didn't look very pretty. I have since upgraded the pipe cleaners!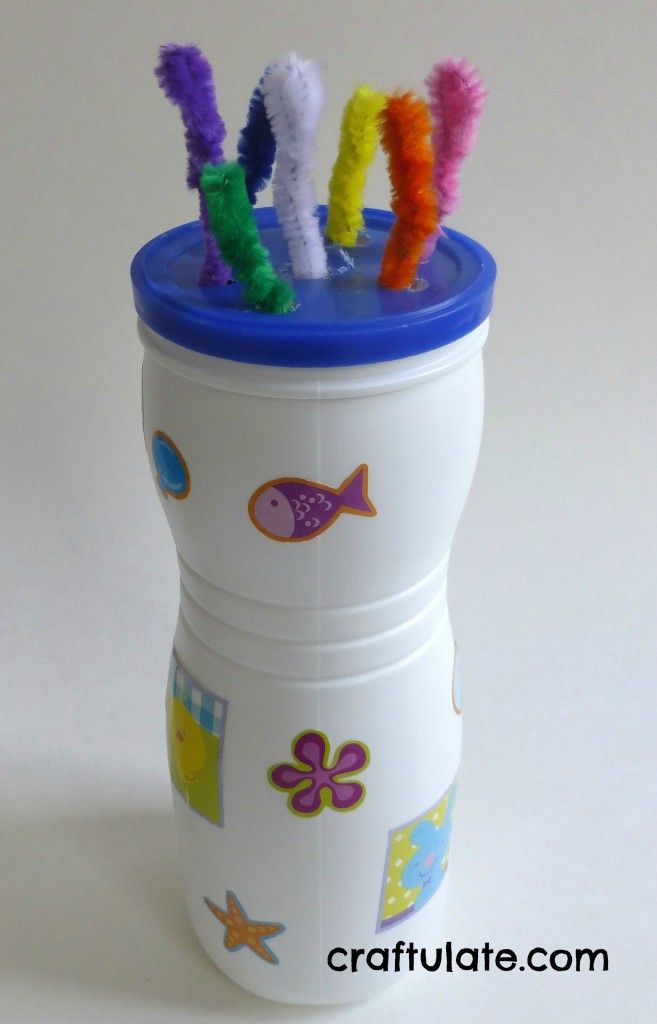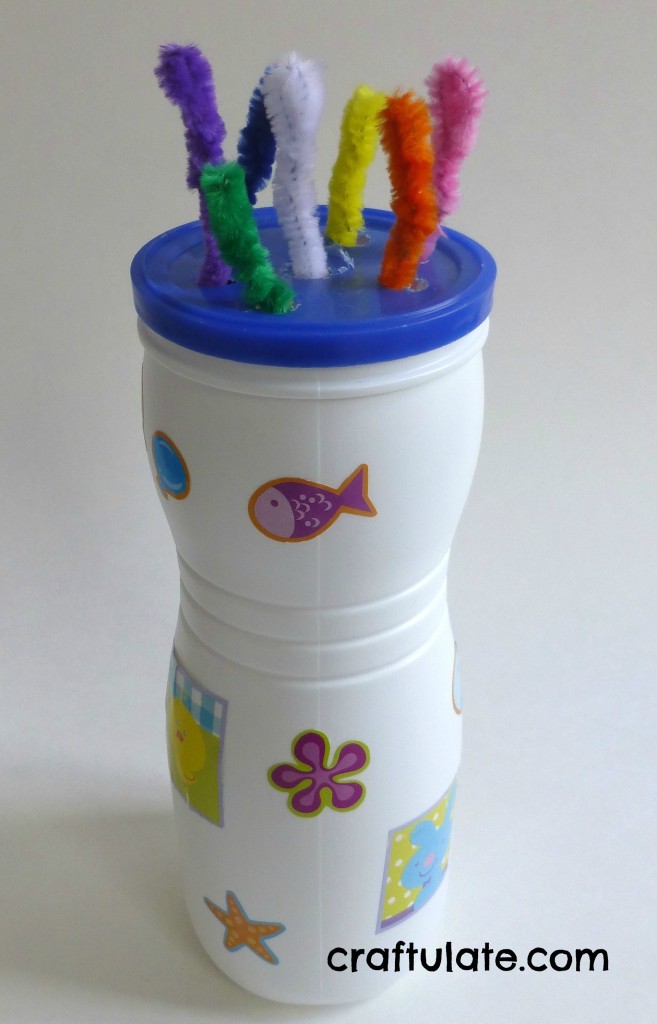 At one point I had different colour stickers around the holes to match the pipe cleaners too, but my son has since removed them. I may add them again later when he understands more about colours. But it is still great fine motor skills practice for him!
Update: He has had this simple toy for almost a year (he is now 21m old) and it still holds his attention. It is particularly useful if I need him to be occupied in his high chair for a bit (while I cook his food, or eat mine, for example). He can take the lid off now but that just adds to the options of how he can play with it.