Kids will love making this easy pipe cleaner hedgehog craft! You just need pipe cleaners, play dough and googly eyes!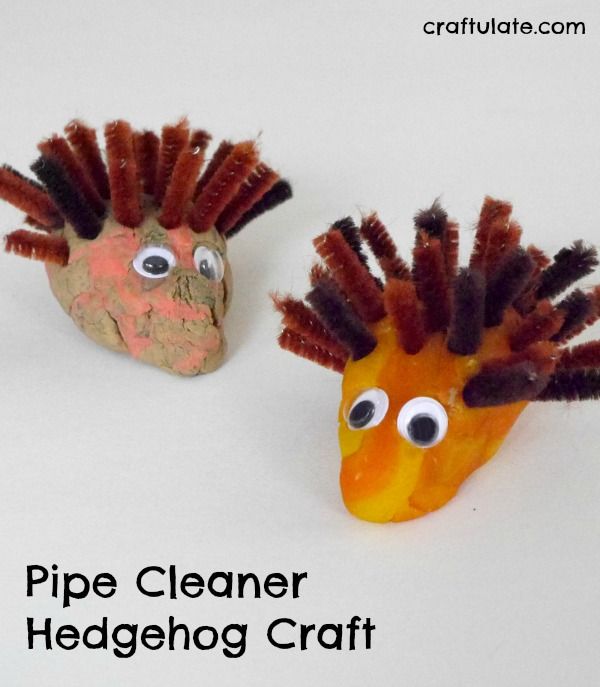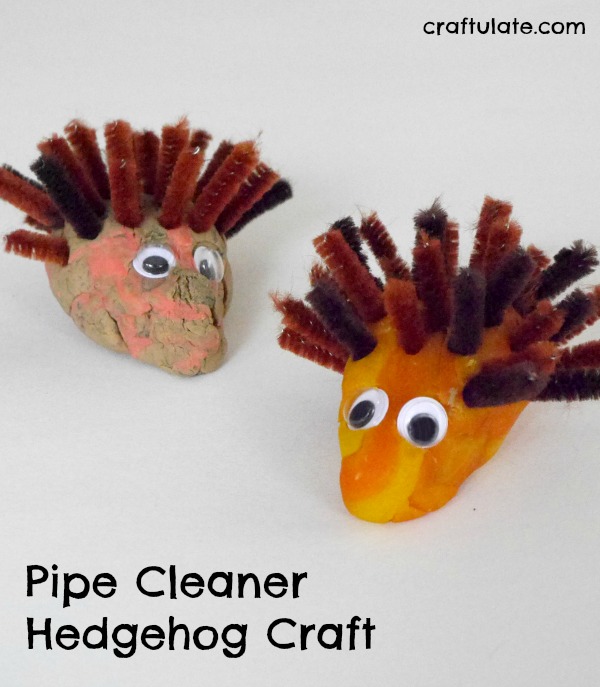 The following post contains affiliate links, which means that at no extra cost to you I can make a tiny bit of money to help support this blog. Thank you!
These little hedgehogs are so cute! To prepare the craft I cut some pipe cleaners (or fuzzy sticks, if you prefer – we received ours from craftprojectideas.com) into small pieces using some wire cutters. Please don't use scissors when cutting pipe cleaners!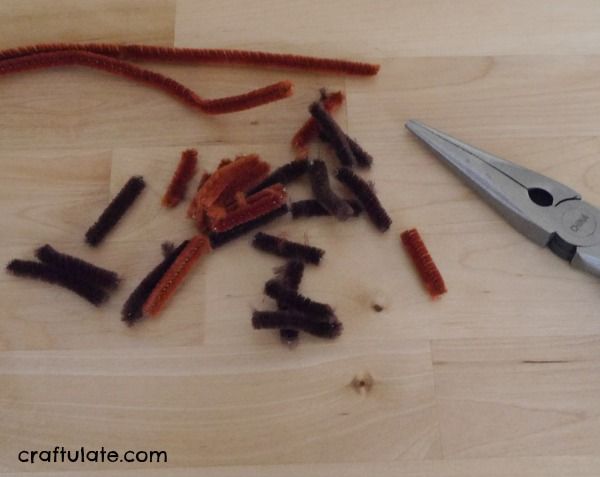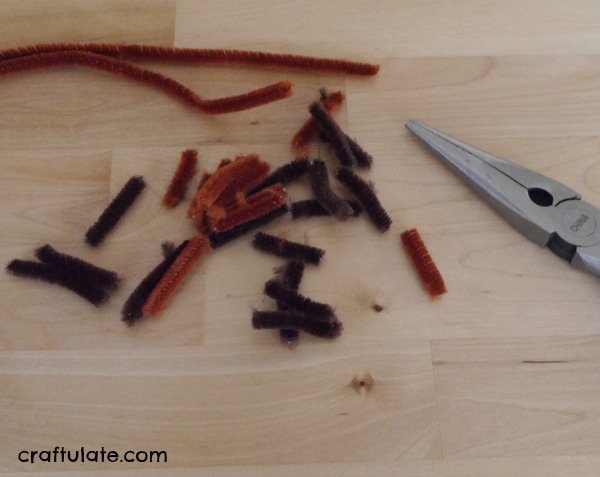 Then I set out some googly eyes (again, these were sent to us by craftprojectideas.com) and some play dough. Actually this made me reminisce because I first started making homemade play dough for my son four years ago – and he really didn't like it at first! When he got to like it he was never a play dough mixer – each color always stayed separate or would be discarded. These days, though, it isn't quite like that. I thought we had loads of brown play dough from his Chuck & Friends Tonka Play-Doh set but it was all rather mixed in with other colors.
I managed to find some browny-pink dough and some orangey-yellow – and that was the best I could come up with for a hedgehog body! I shaped them into a vague hedgehog shape. First we added the eyes, then started adding the spikes to its back.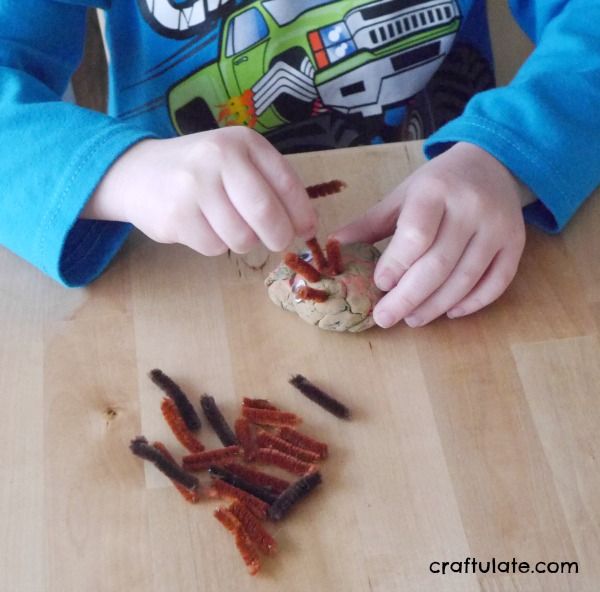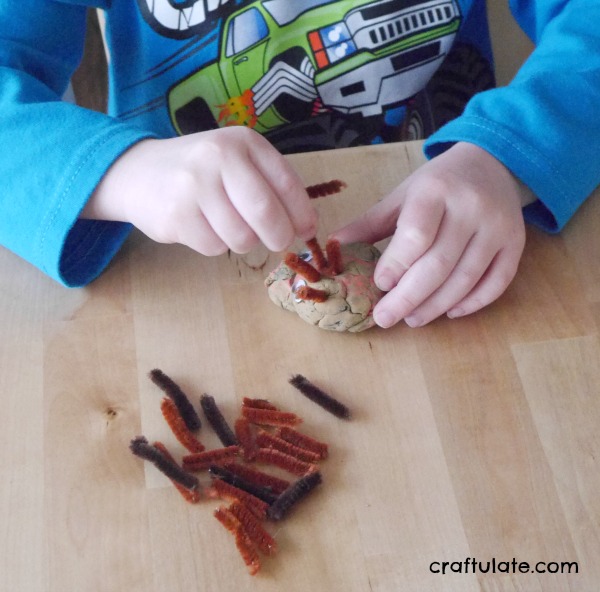 He asked if they would dry and we could keep them but I think he was confusing the play dough with air dry clay – but I might keep the pipe cleaner spikes and we could make a clay hedgehog craft next time!
[bctt tweet="Pipe Cleaner Hedgehog Craft -#kidscraft #craftforkids #pipecleaners" username="craftulate"]