My son is just about brushing his teeth by himself but with a little bit of help from Orajel I managed to encourage him further by making this personalised toothbrush holder!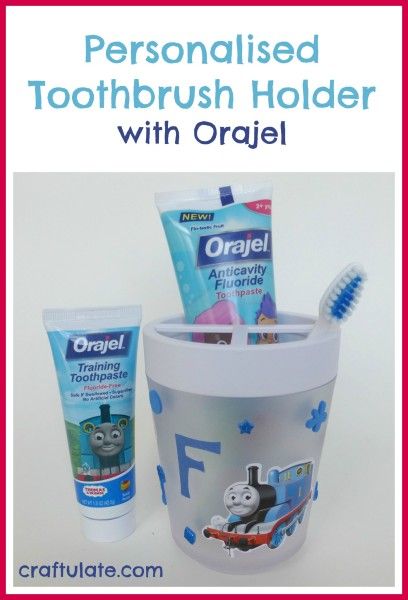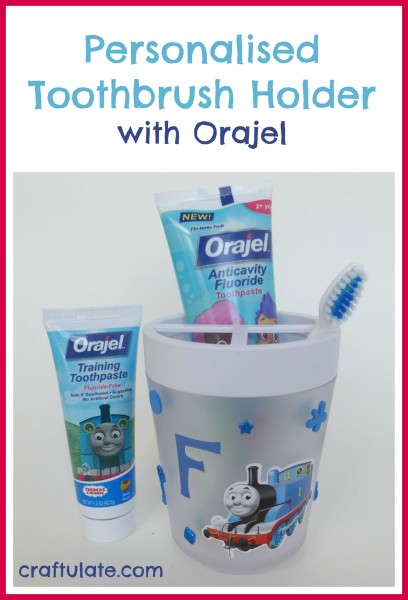 This is a sponsored post written by me on behalf of Orajel Kids.
As any regular reader will know, my son is rather obsessed with trains. So when Orajel kindly sent us some of their products to try out, I was delighted to see some Thomas & Friends themed toothpaste among the items. I just knew he would like it!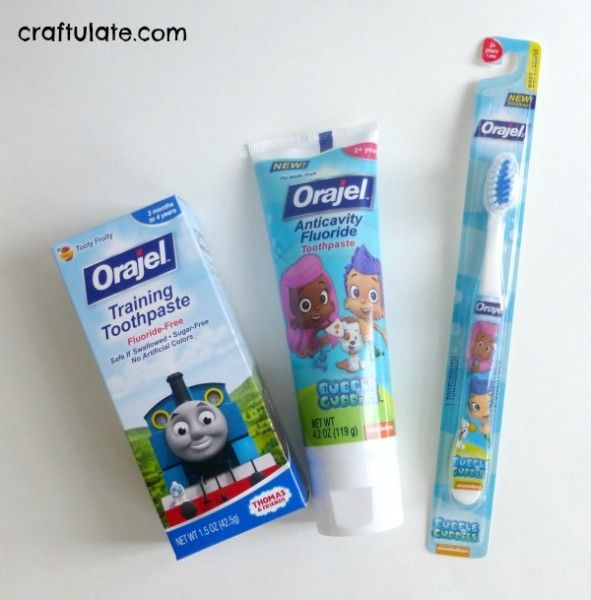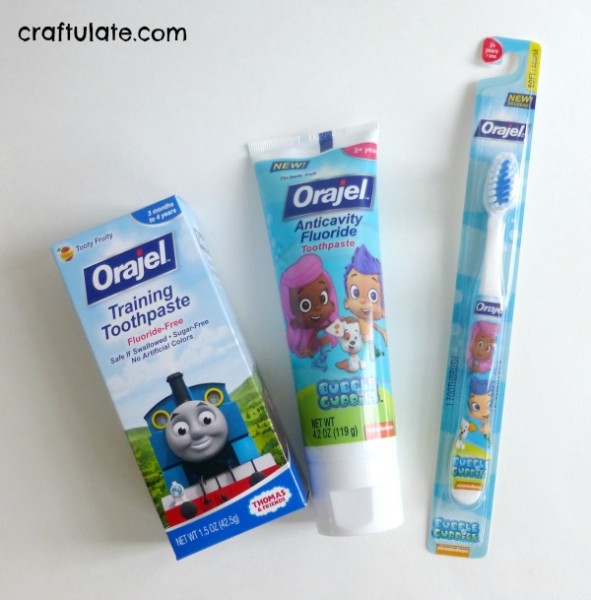 Before I was a parent, I used to think that branded items were just merchandising. It never occurred to me that a product with a child's favourite character on it would actually make them more likely to use it! So I absolutely love how Orajel Kids products feature characters such as My Little Pony, Bubble Guppies, Elmo and of course Thomas. It *definitely* works for my just-turned-three-year-old!
Currently F is just about brushing by himself although sometimes he asks for help. He brushes in his bedroom before bedtime, so the Fluoride-Free Training Toothpaste is perfect for him because he hasn't learnt to spit it out yet. When he does develop those skills Orajel's Anticavity Fluoride Toothpaste will be waiting for him! p.s. Check the Orajel Kids site for coupons!



However to ease the transition and encourage my son to start cleaning his teeth at the sink, I made him this this cute personalised toothbrush and toothpaste holder. If he loves his new Thomas toothpaste I reckoned it would work for a holder too! I used various stickers to decorate a plain toothbrush holder, including his initial just in case he wasn't sure it was for him!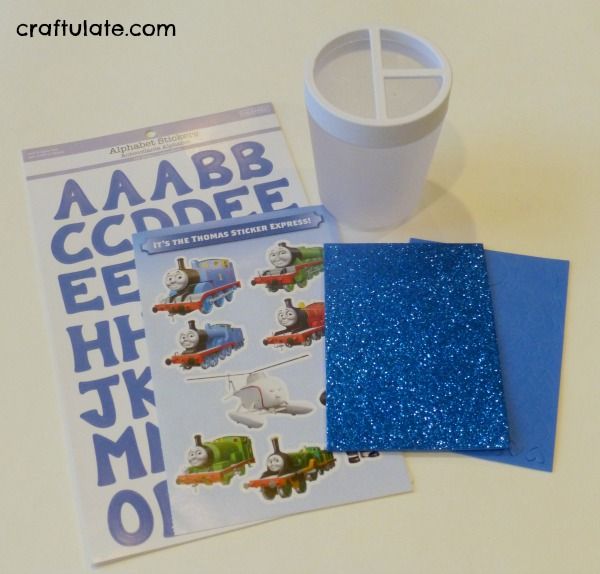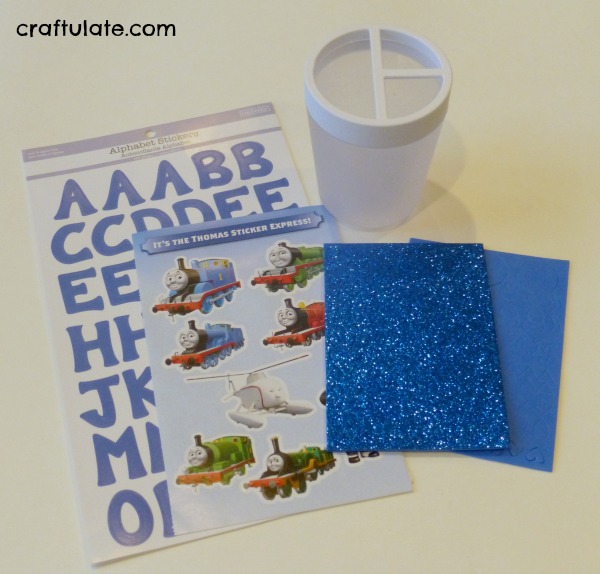 It looked really great next to a soap dispenser I had personalised for him several months ago!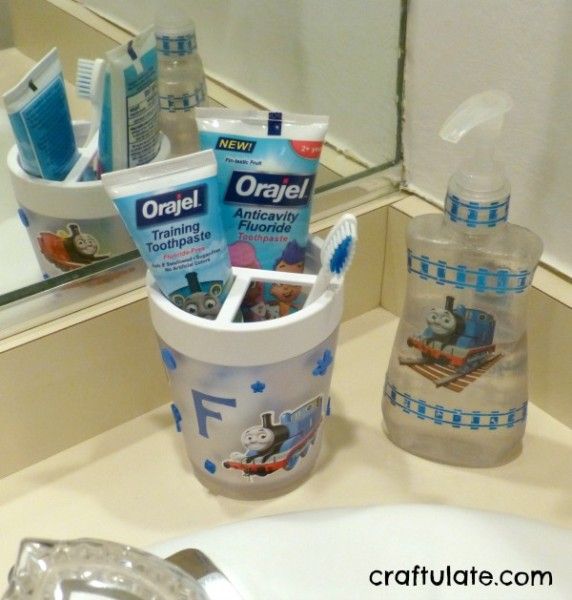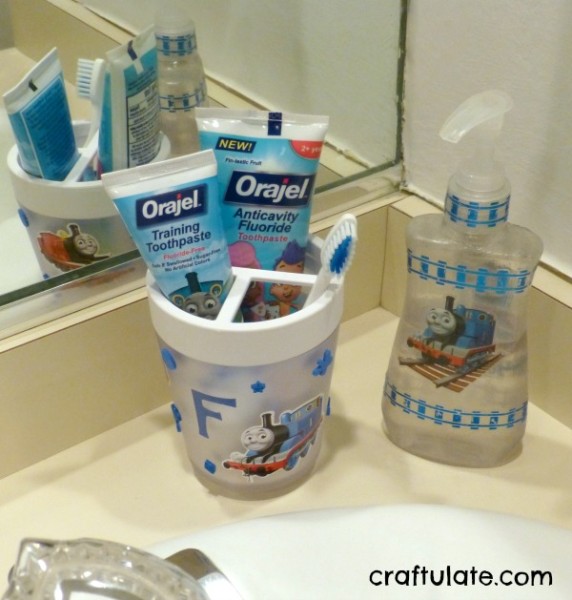 This is a sponsored post written by me on behalf of Orajel Kids.