This invaluable boredom buster is great for restaurants and waiting rooms. Check out what you can fill it with!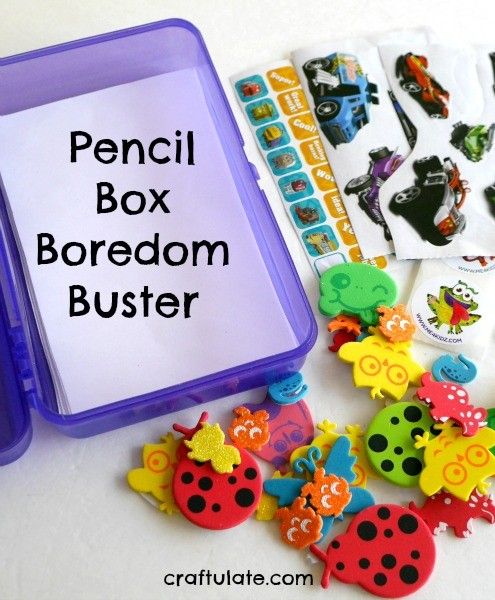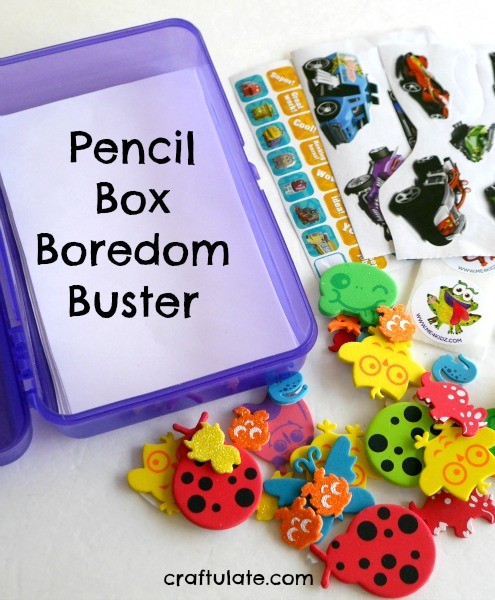 The following post contains affiliate links, which means that at no extra cost to you I can make a tiny bit of money to help support this blog. Thank you!
Do you need something easy, frugal and mess-free for your child next time they are waiting at a doctors' office or restaurant? Just put together one of these boredom busters and buy yourself some time! The trick is to change what the box contains to keep them interested.
First you'll need a pencil box of reasonable size – it doesn't have to be anything special! If you have more than one child you may like to add their name to the lid. Cut some paper to fit inside the box, and make sure this is always topped up after each use.
Put together some items that will keep your child busy. Stickers are a great idea – not least because it takes a little time to peel the backing from each one!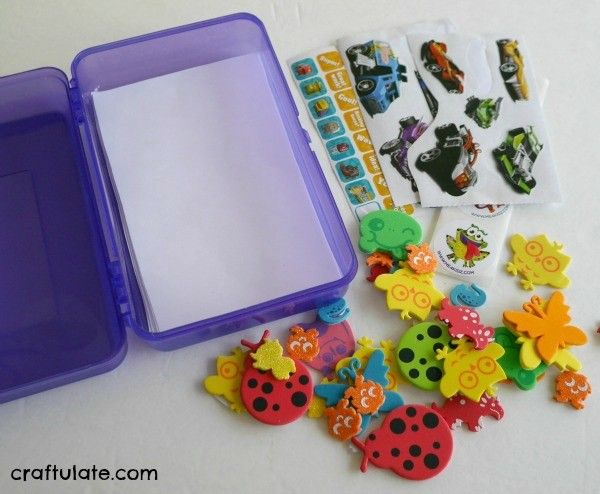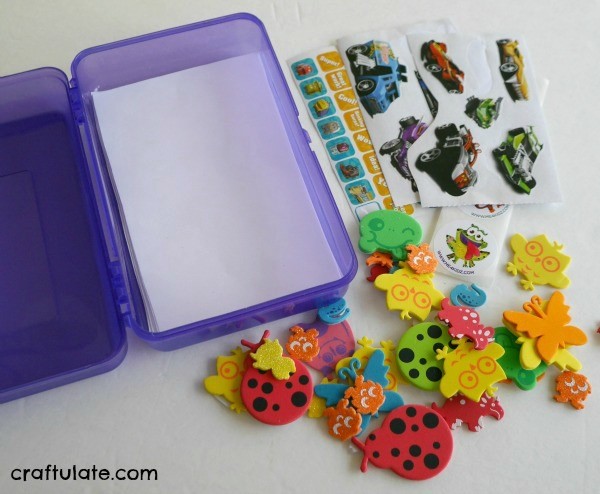 You could theme the box to their interests. My son loves trains so I put in some crayons so that he can draw track, trees, sheds etc. Then he can run some mini trains around his mini track!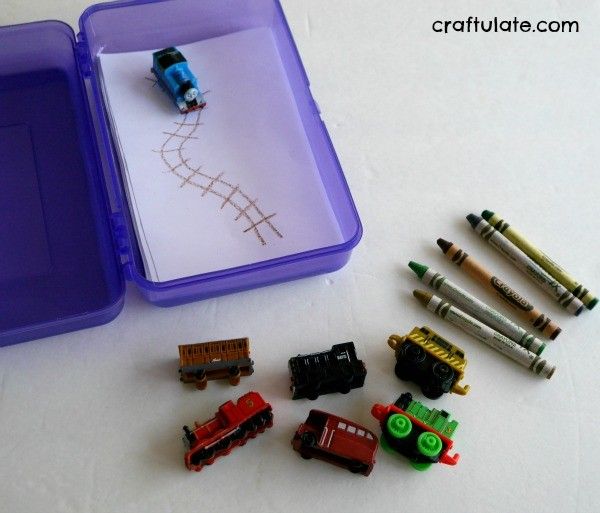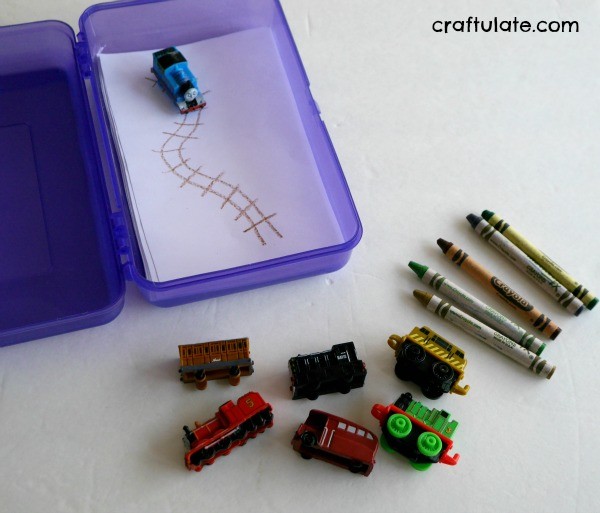 Is your child working on any particular literary skills right now? Put alphabet stickers, printed sight words, and/or crayons in the box so they can have fun with letters while they wait.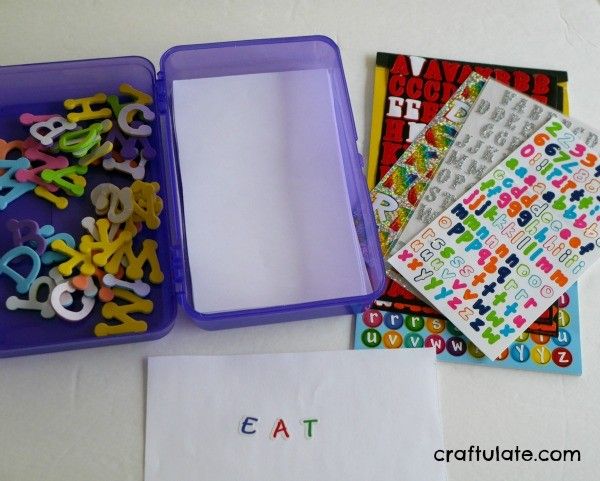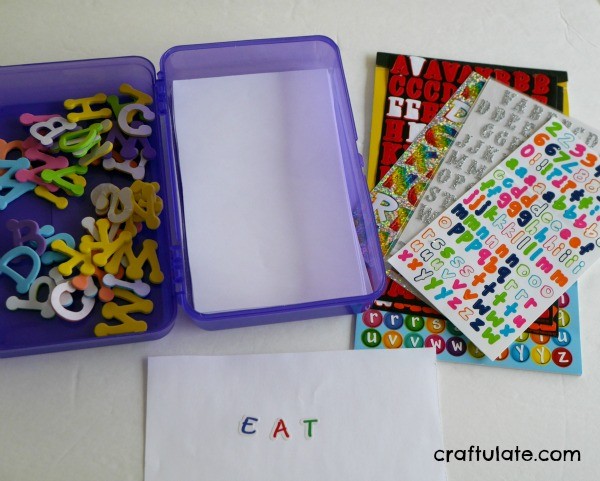 Keep it seasonal! For Christmas I added some festive stickers to my son's box.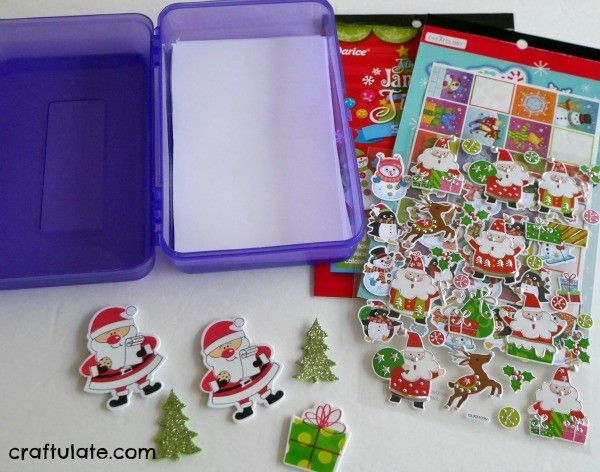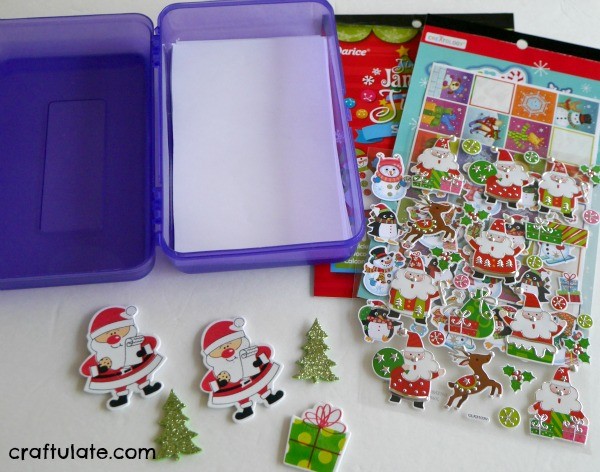 Depending on the age and interests of your child, here are some more ideas for your boredom buster box:
Number stickers and pencils
Mini dinosaurs and crayons
Pink and purple crayons/pencils with adhesive sequins
Halloween / Valentine's / Easter variations with stickers and appropriate colour crayons/pencils
Mini farm animals and crayons
Crayons/pencils and a list of game ideas (eg tic-tac-toe, hangman, dots)
[bctt tweet="Super simple #boredombuster for kids that starts with a pencil box!"]