Kids will enjoy making (and playing with!)  this paper plate groundhog!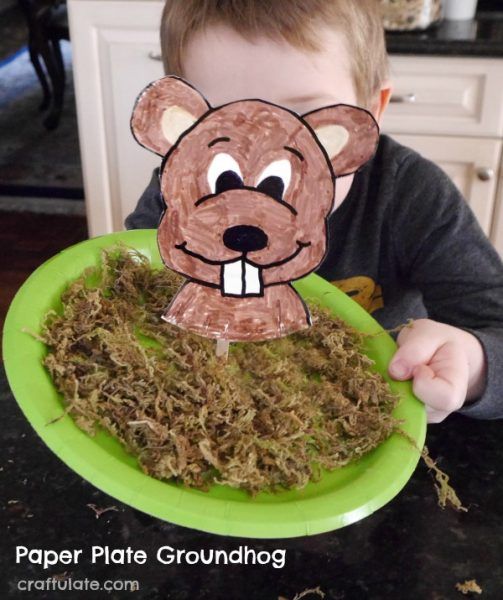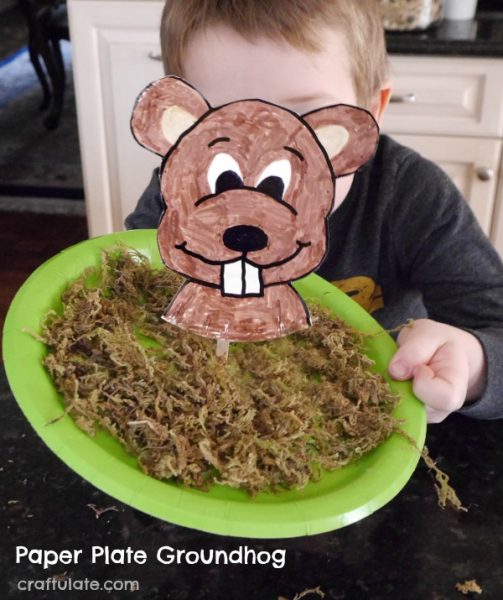 Disclosure: I was provided with this book from Random House Children's Books free of charge in exchange for my fair and honest review. Please see my disclosure policy. This post also contains affiliate links, which means that at no extra cost to you I can make a tiny bit of money to help support this blog. Thank you!
We recently received the book A Greyhound, A Groundhog by Emily Jenkins and Chris Appelhans.


It's a fun fast-paced story about a greyhound who finds a groundhog, and the fun they have playing together. My son and I read the book  together and he enjoyed all the rhymes and different combinations of words. Afterwards he confessed that he didn't really know what a groundhog was, so I decided to make this paper plate groundhog for him!
I drew the head and shoulders of a groundhog onto a small white paper plate.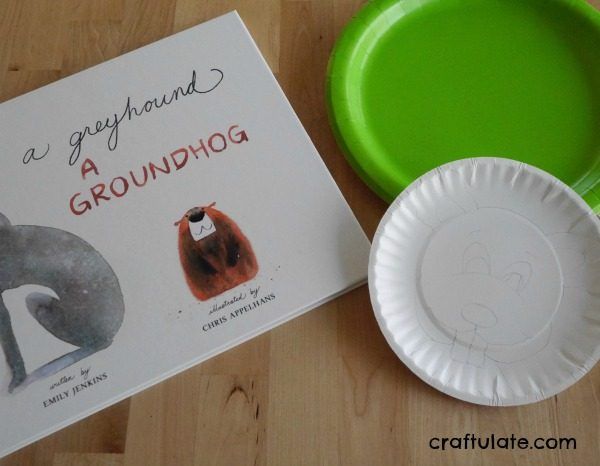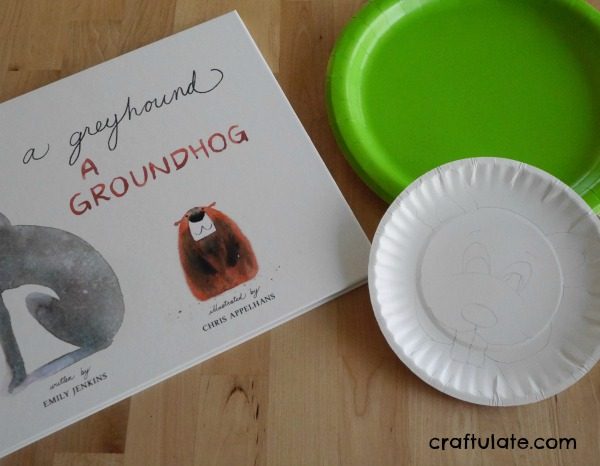 I colored it in and cut it out. I then attached a flat stick to the back of it. I found a large green paper plate and cut a hole in the center, wide enough to fit the stick and long enough for the groundhog to move from side to side. I thought that the green plate looked too bright, so I asked my son to help me glue some fake moss onto the plate.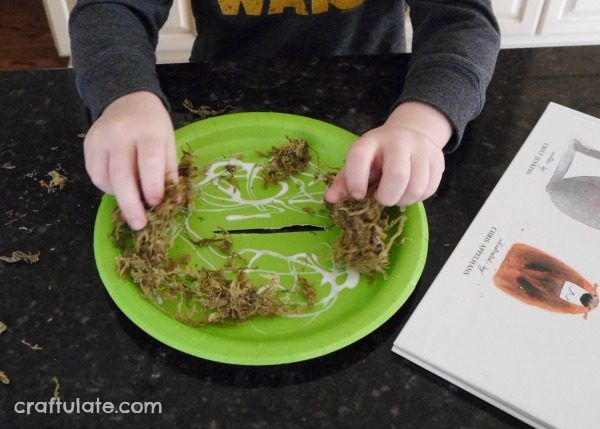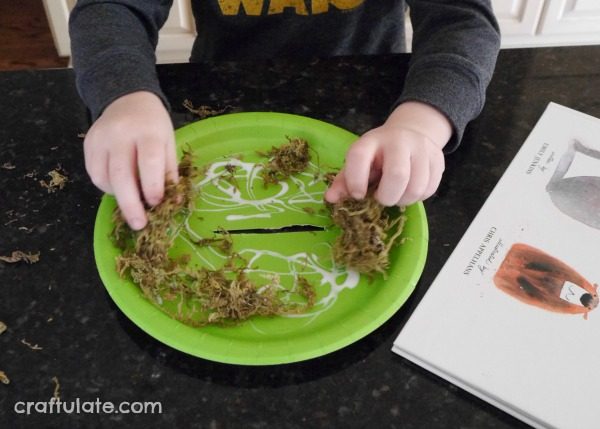 He then threaded the groundhog into position.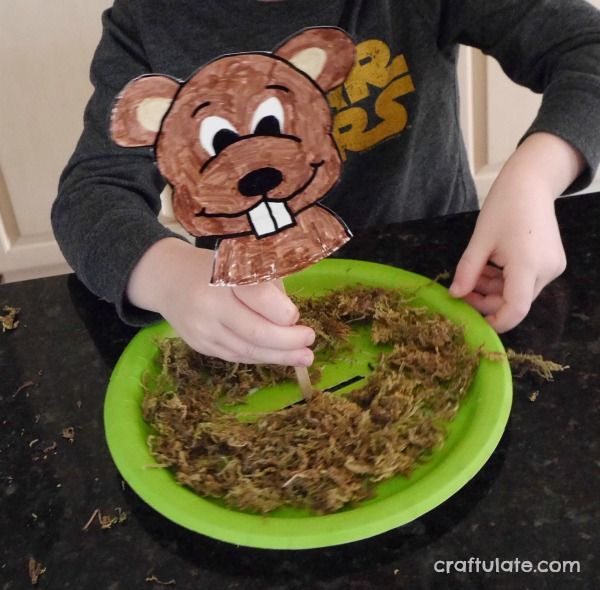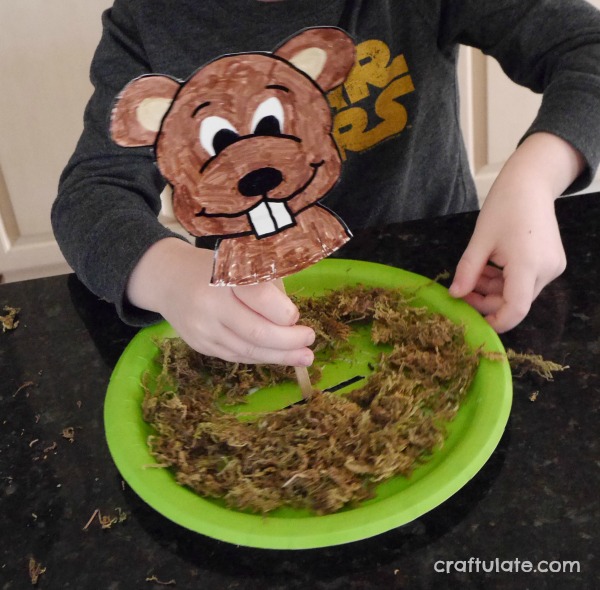 We both agreed that the groundhog looked very cute when it popped out!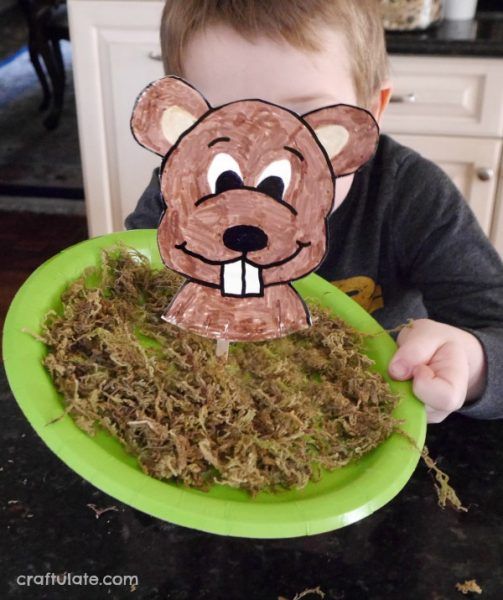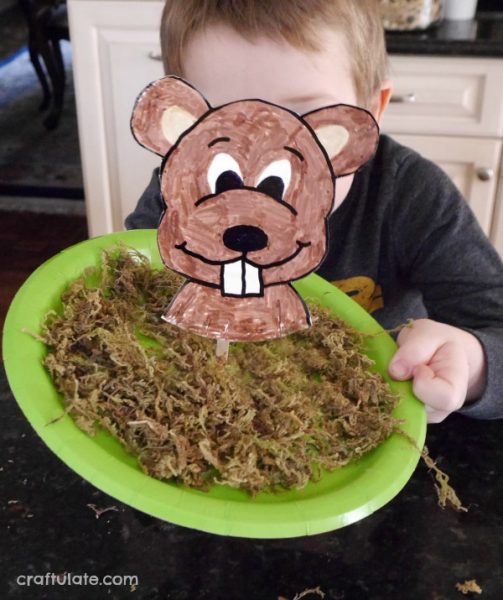 [bctt tweet="Paper Plate Groundhog Craft – a cute craft for kids to make #kidscraft #craftforkids" username="craftulate"]