This paper plate boat craft is a fun craft for kids – and they will love that the boat can bob up and down on the sea!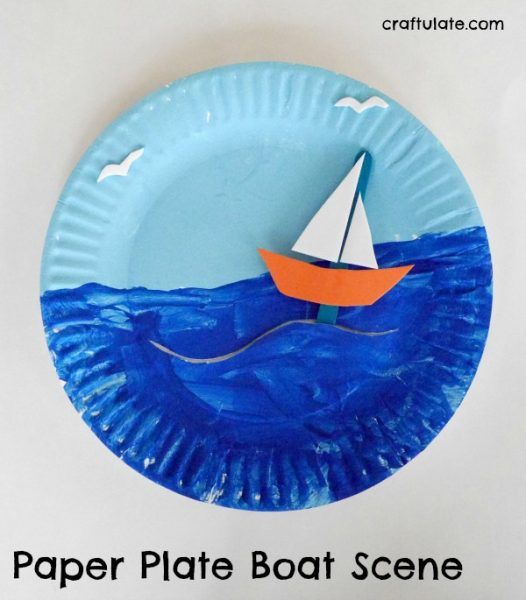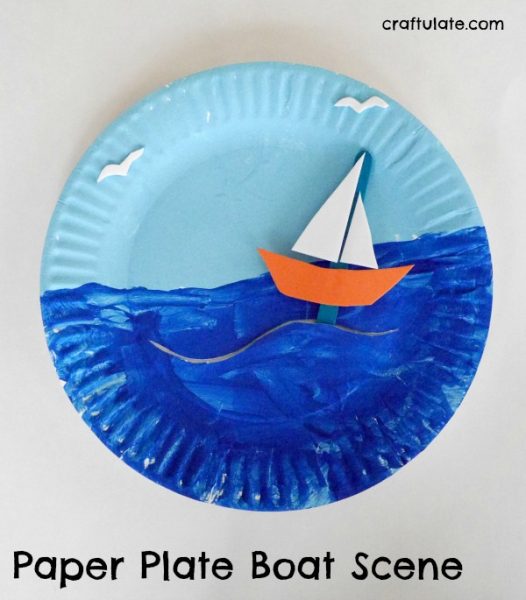 The following post contains affiliate links, which means that at no extra cost to you I can make a tiny bit of money to help support this blog. Thank you!
Did you see my announcement about my new book? 50 Transportation Crafts is the SEVENTH in the successful "50 Crafts" series, and it includes airplanes, trucks, cars, boats, buses, trains and more!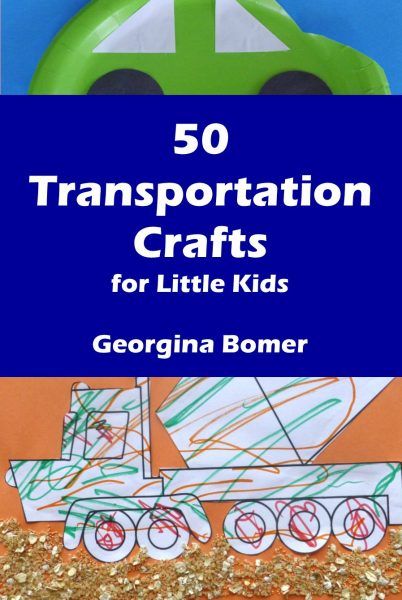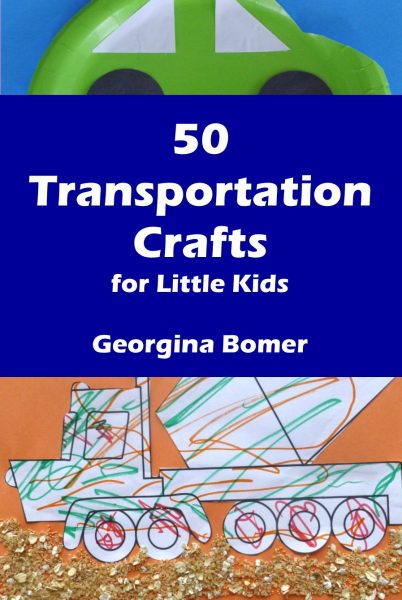 It's available in paperback, Kindle, and ebook formats. Please click HERE for more information!
To promote the book I'm giving you a sample of one of the new crafts! This paper plate boat uses just a few craft materials, and it is very cute! Keep reading to see our VIDEO!
To make this craft we used:
White paper plate
Blue paint in two tones
Craft stick
Glue
Invite your child to paint the paper plate  – lighter blue for the sky and darker blue for the ocean.
While the paint is drying, cut some sails and hull shapes from the craft foam. Attach the boat parts to the top of a craft stick.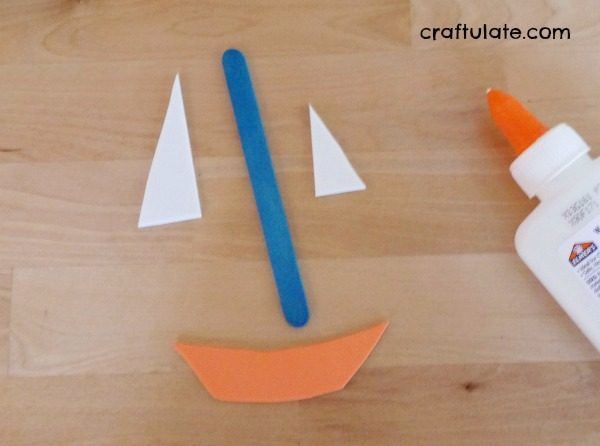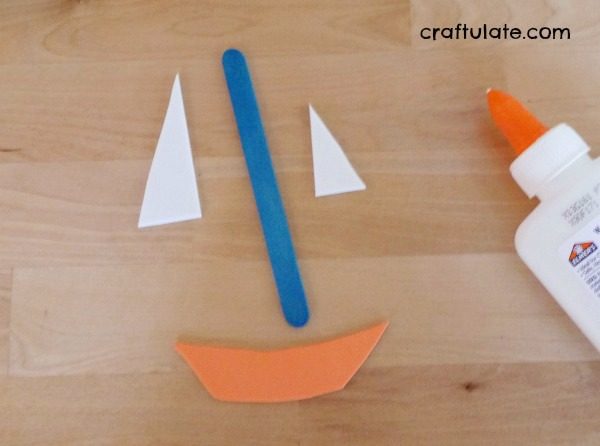 Use a craft knife to cut a wavy line into the lower part of the ocean (this is a job for an adult).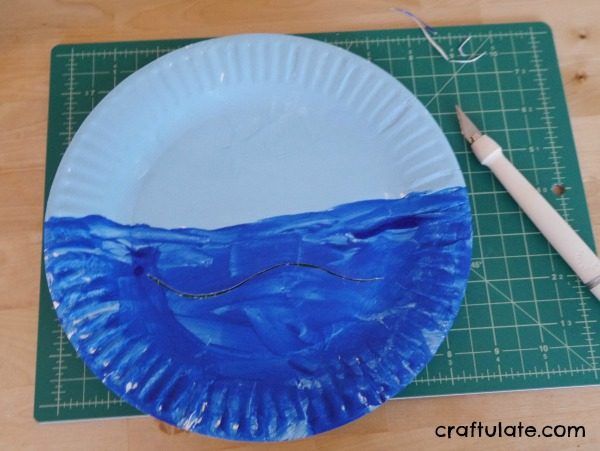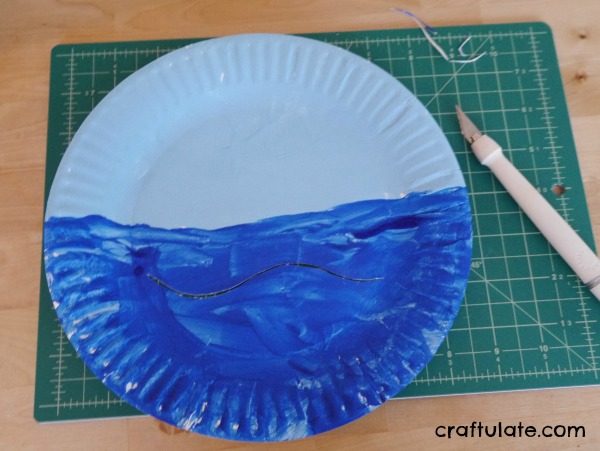 Insert the craft stick through the cut and make the boat bob up and down on the waves!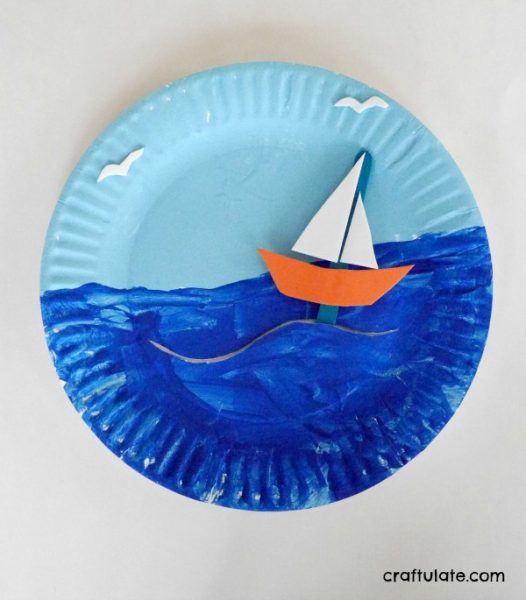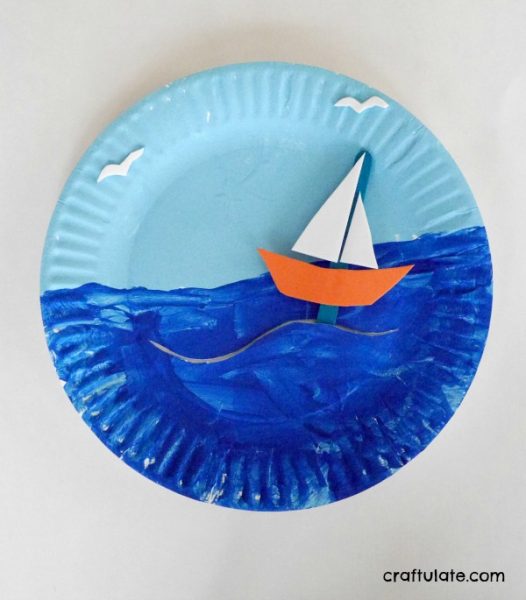 Here's our video!