Have your kids tried painting with hay? It is such a fun process art activity for the fall!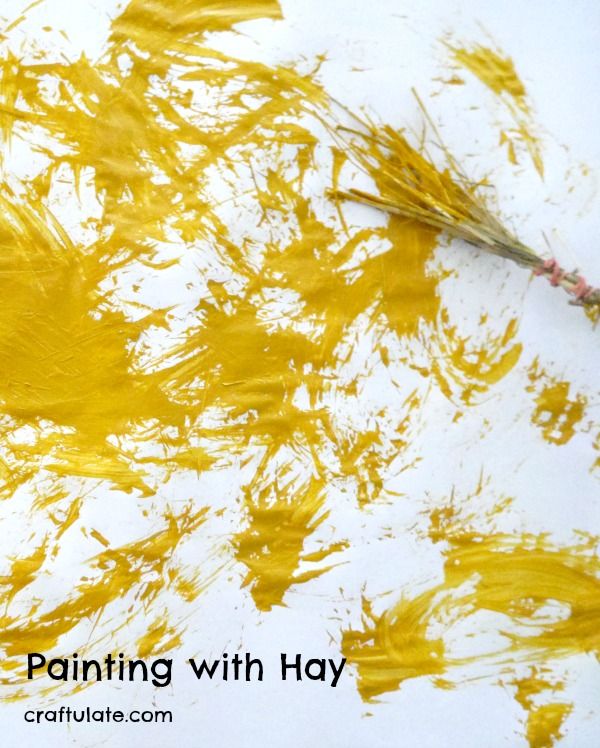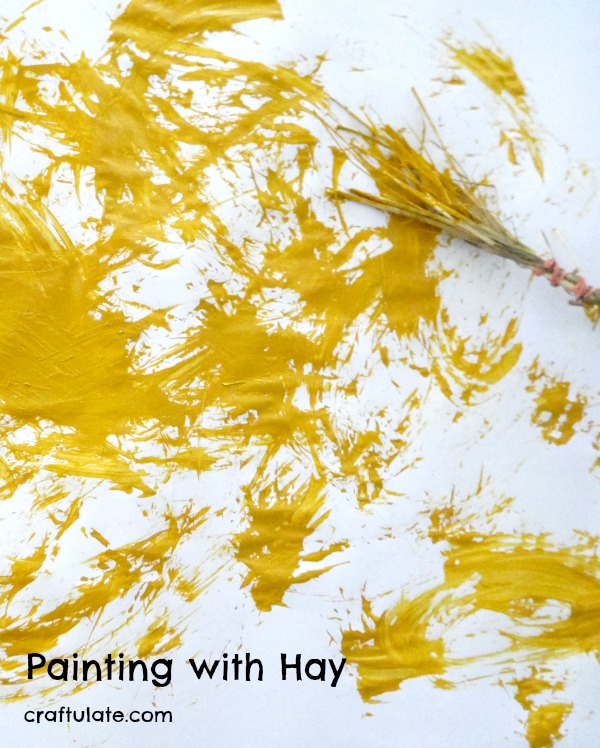 Disclosure: I was provided with this paint from PLAID free of charge in exchange for my fair and honest review. Please see my disclosure policy. This post also contains affiliate links, which means that at no extra cost to you I can make a tiny bit of money to help support this blog. Thank you!
I suggested to my son recently that we needed to go and buy some pumpkins for our front porch. He immediately suggested that we go to a pumpkin farm. We visited a local one last year and he had great fun, so I'm not surprised that he remembered it. It has some great fun farm-themed experiences as well as rides, slides and lots of seasonal activities!
This process painting activity came about because we ended up bringing some of the farm home with us accidentally – possibly it was gathered during the time when my son made "hay angels"…
Anyway, we ended up with a handful of hay and I decided to complete our pumpkin patch experience by using the hay as a paintbrush! We love painting without brushes – and this was an easy one! I just gathered some of the longer pieces and tied a rubber band around them.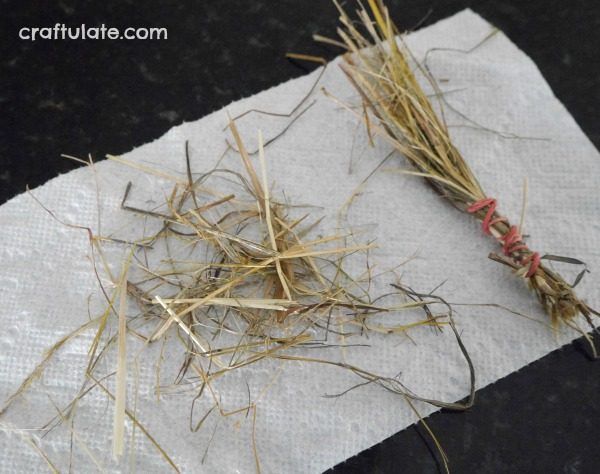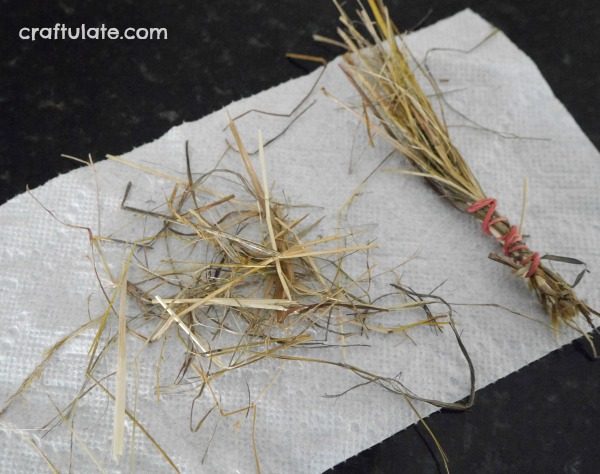 I taped a large piece of paper to the table (I used a piece of easel paper) and set out the "brush" and some paint – I used Apple Barrel Golden Sunset because it seemed like the perfect color for hay!
F experimented with sweeping movements and jabbing movements to get different effects.
He also tried using both ends of the brush.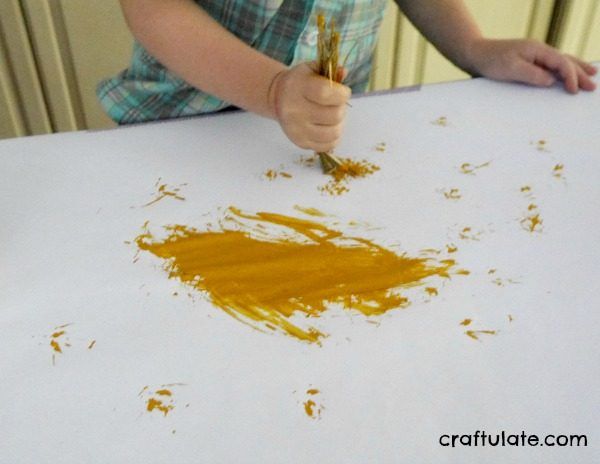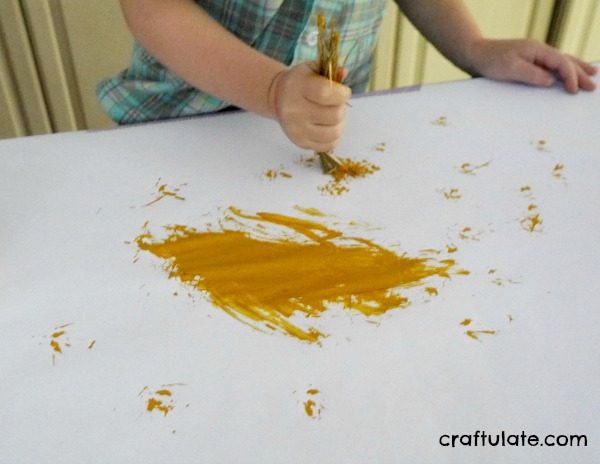 Here's the finished masterpiece!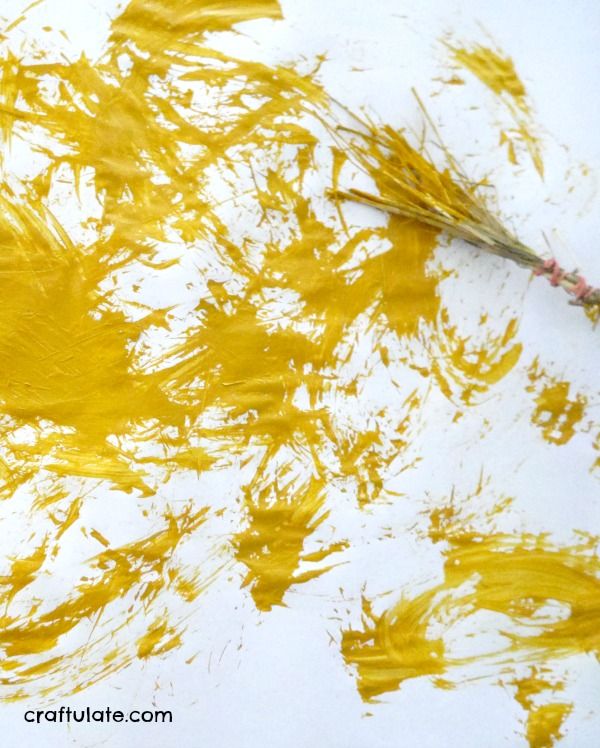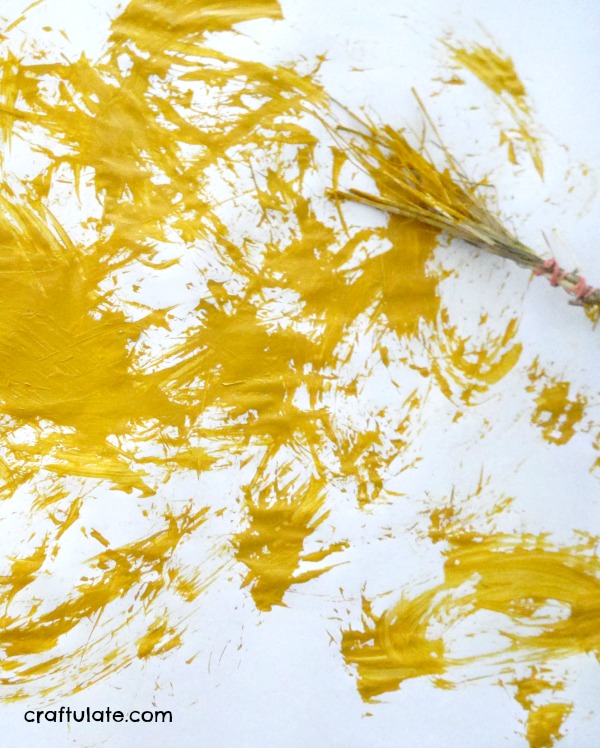 [bctt tweet="Painting with Hay #processart #artforkids #kidsart" username="craftulate"]