This lovely wooden frame gift can be painted by kids and treasured by whoever receives it!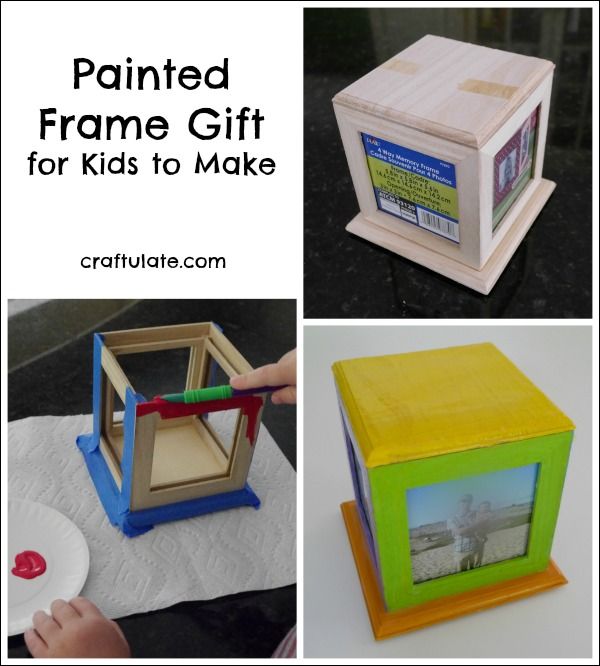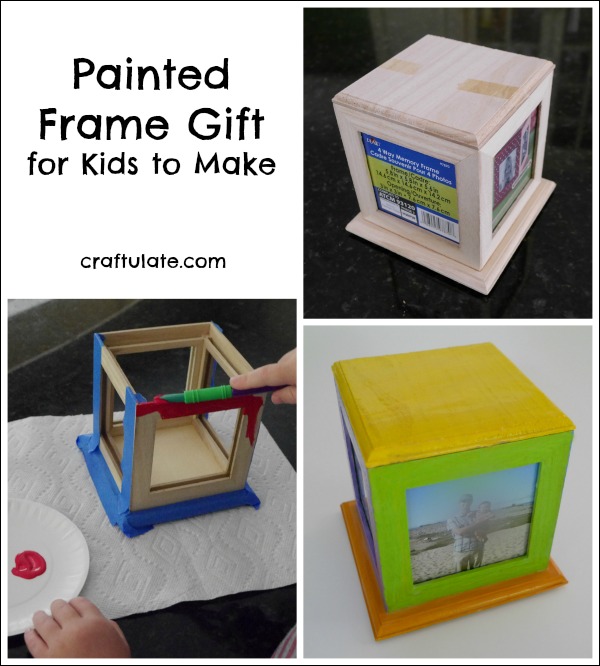 Disclosure: I was provided with these materials from PLAID free of charge in exchange for my fair and honest review. Please see my disclosure policy. This post also contains affiliate links, which means that at no extra cost to you I can make a tiny bit of money to help support this blog. Thank you!
Recently I was looking for a gift for my husband that my son and I could make together. This four-way wooden frame was absolutely perfect – it rotates AND has a handy storage compartment in the centre!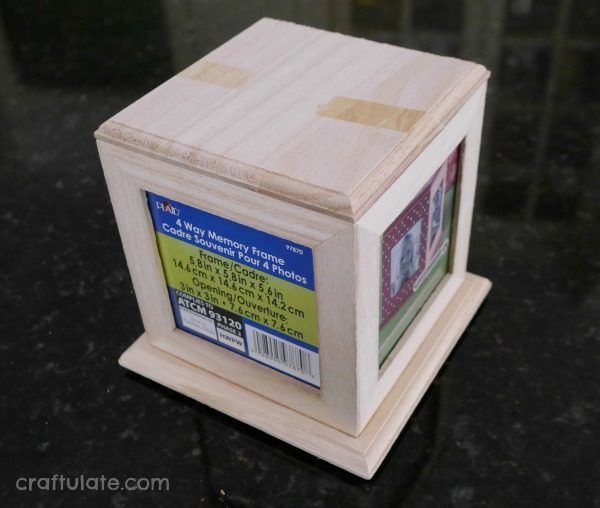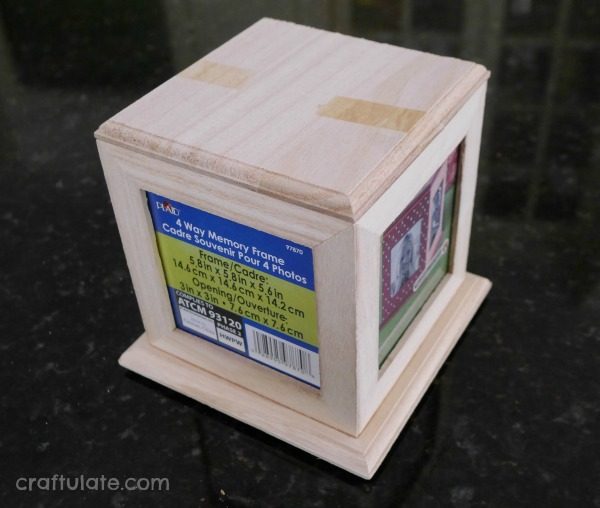 I asked F how we should paint it, and he decided that we should do each side a different color. I started taping off the edges of the base and the two opposite sides with painters' tape.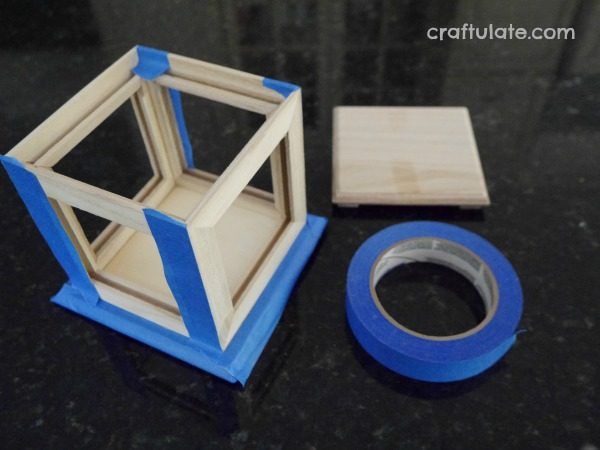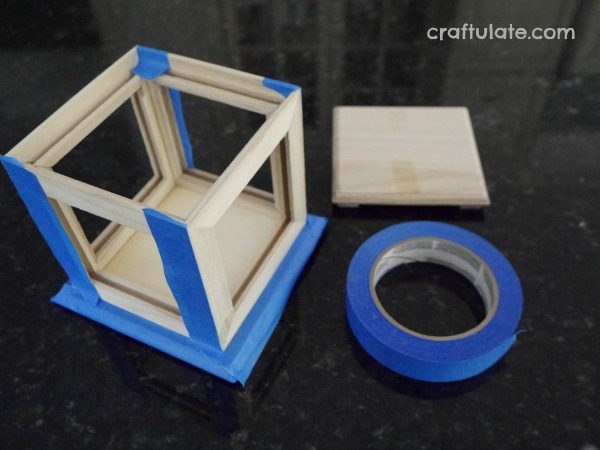 Meanwhile F started painting the lid using Apple Barrel Banana. ("Banana" is one of his favorite words ever – so we just HAD to use this paint!)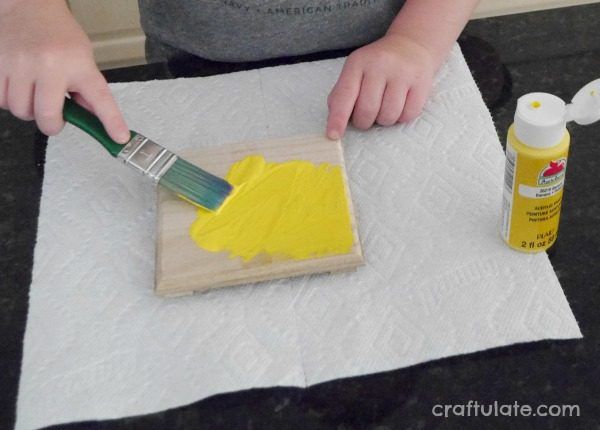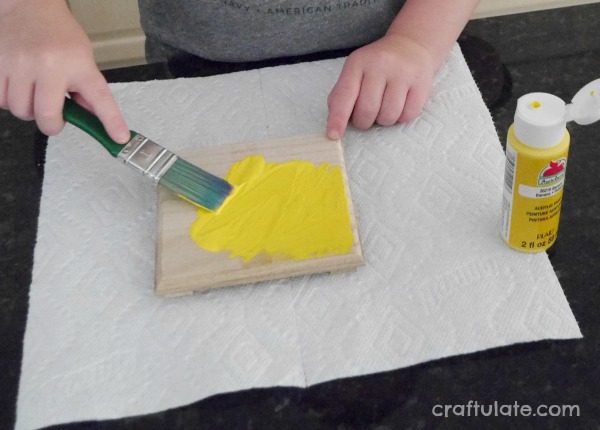 When I had completed the taping, F started painting one side in Apple Barrel Cranberry.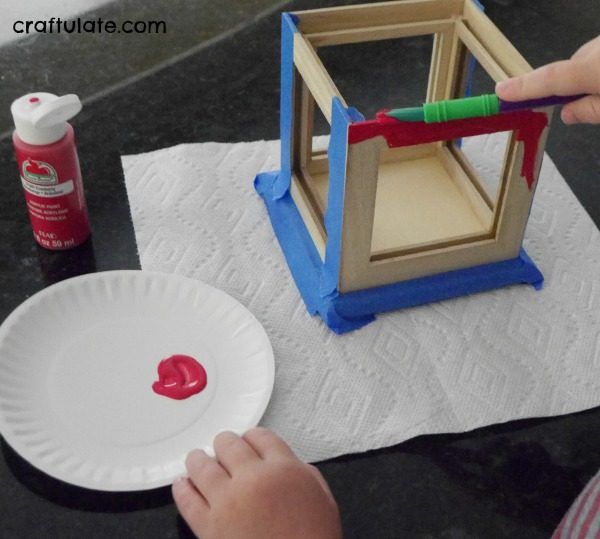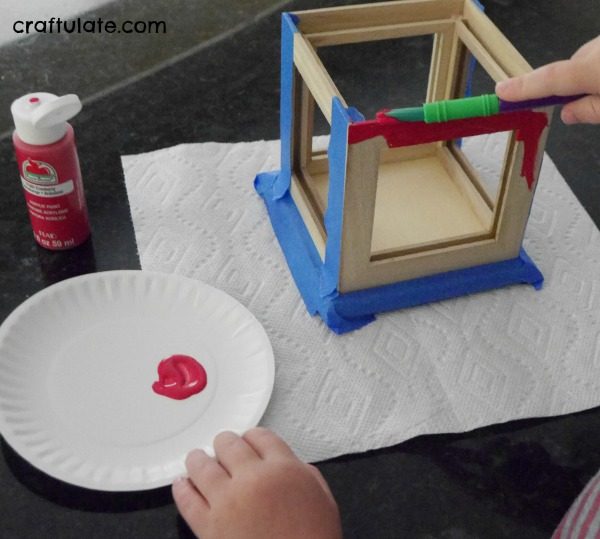 He completed the other side using Apple Barrel Lime Tree, then we left it to dry overnight.
The next day I moved the tape so it covered the painted sides, and F painted one side in Apple Barrel Blue Bonnet and the other in Petunia Purple.
When that was dry, I removed all the tape, then repositioned new tape so that we could paint the base. My son chose Apple Barrel Mango for the base!
Finally, when all that was dry, we covered everything in a layer of Mod Podge Wash Out for Kids. This gave everything a nice glossy finish.
Finally everything was painted! We could have added extra embellishments at this point, but F liked it just how it was.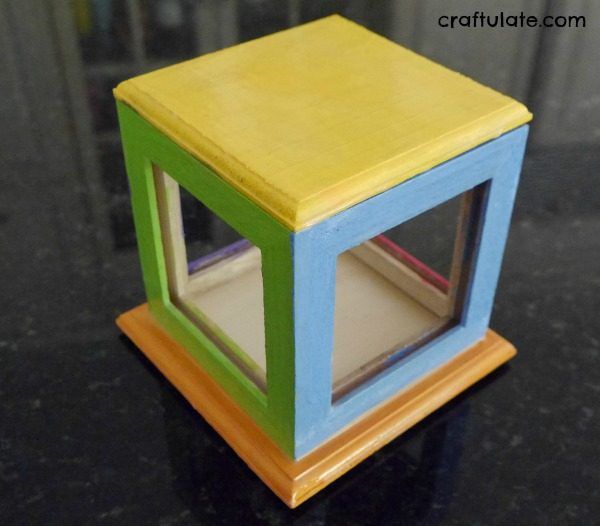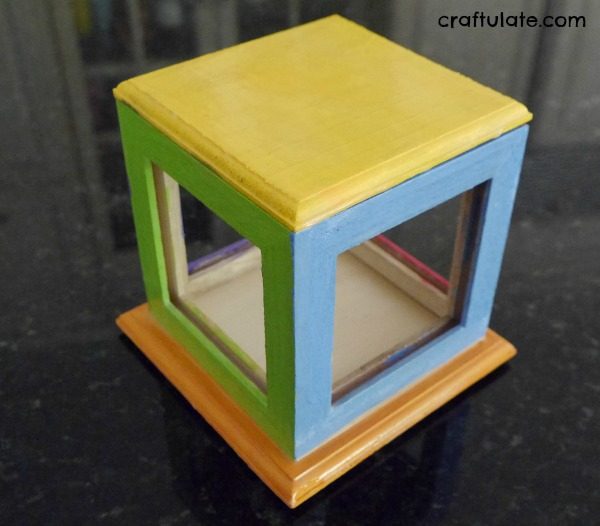 I cut four photos to size (3×3″) and placed them into each side, along with the glass and backing panels.
And here's a view of that storage compartment!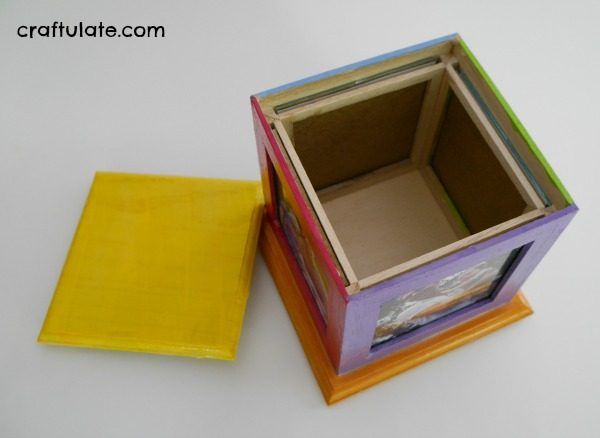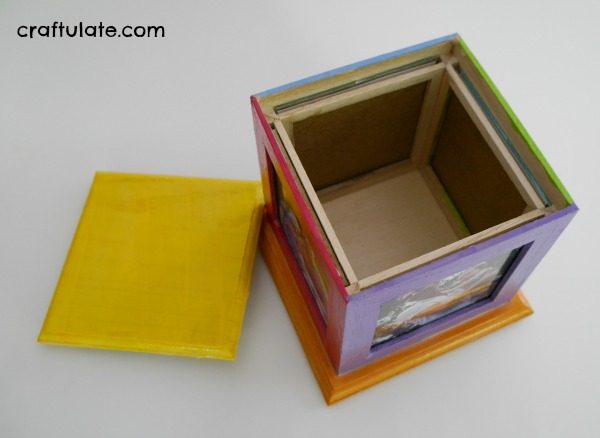 [bctt tweet="Painted Frame Gift for Kids to Make" username="craftulate"]