This nature collage is a fun outdoor art activity!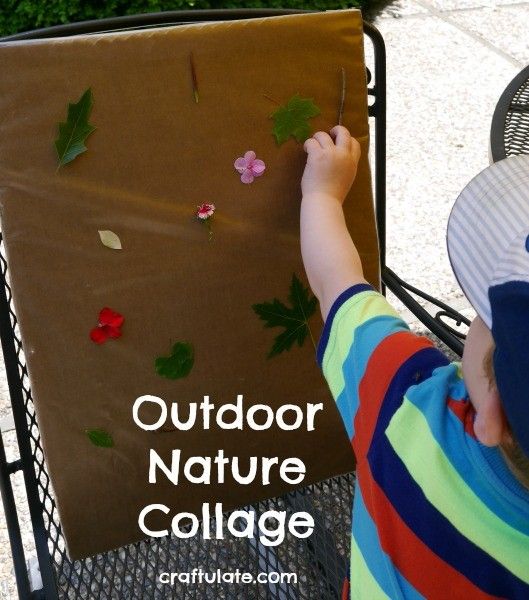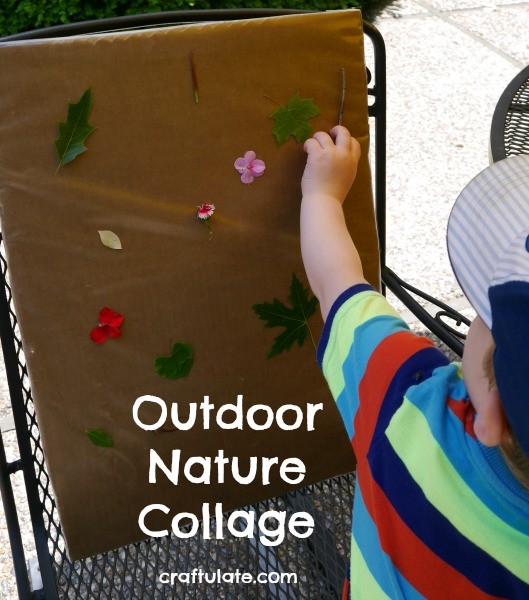 The following post contains affiliate links, which means that at no extra cost to you I can make a tiny bit of money to help support this blog. Thank you!
I've recently been looking for ways to make art outside, and this outdoor nature collage was perfect! I cut the side from a large cardboard box and covered it in clear contact paper, sticky side out. This was a bit fiddly and I didn't get it quite smooth, but close enough. I fixed it at the back with parcel tape.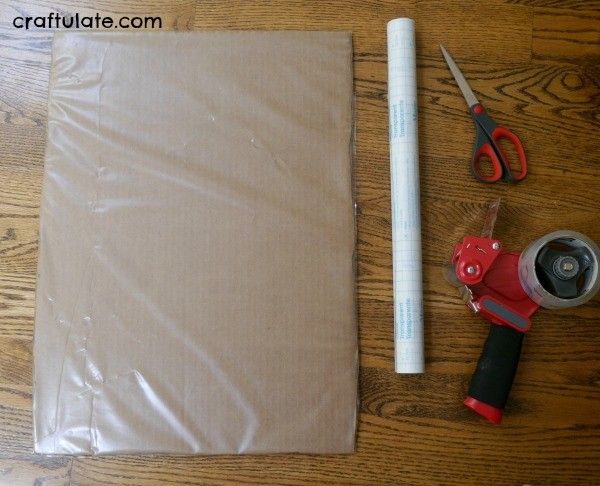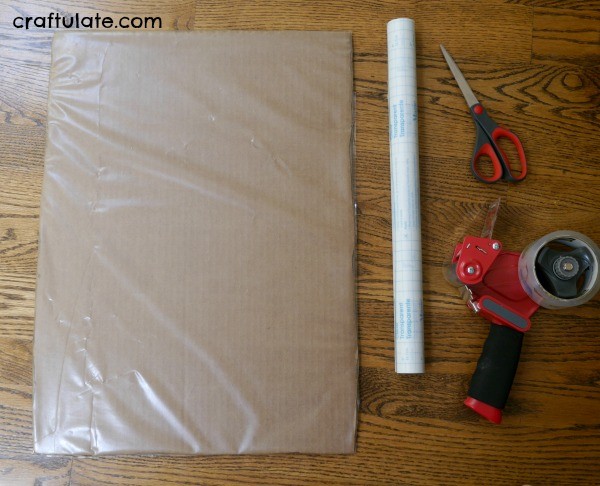 I took it outside and F immediately started adding leaves to it. I only had one rule – that it had to be something that had fallen from a plant or flower, not from something that was still growing.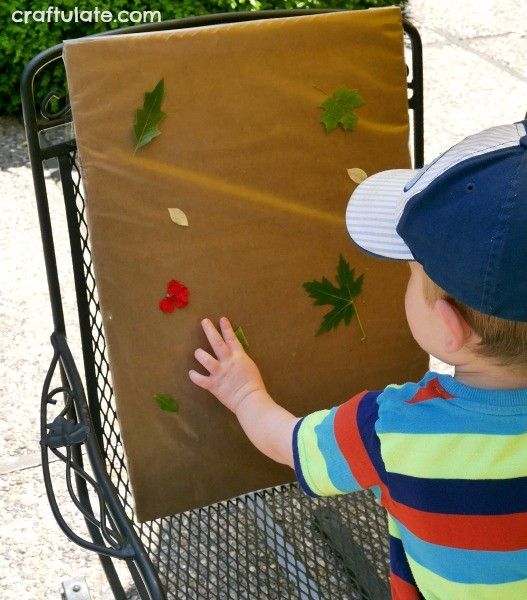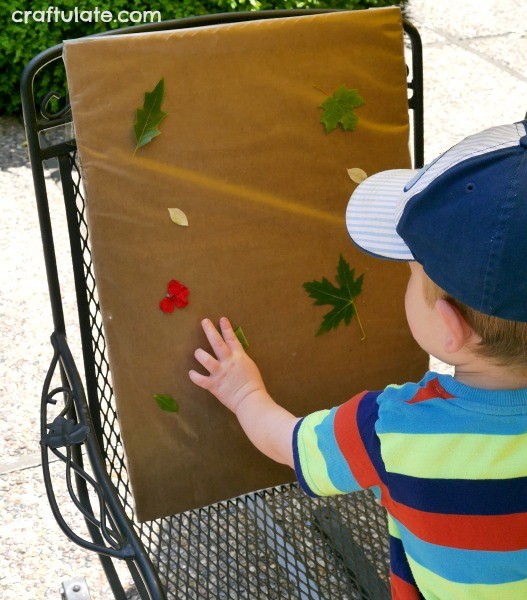 F found that twigs didn't stick very well unless they were very small. Grass stuck very well and that was the only exception to the "don't pick it if it is still growing" rule.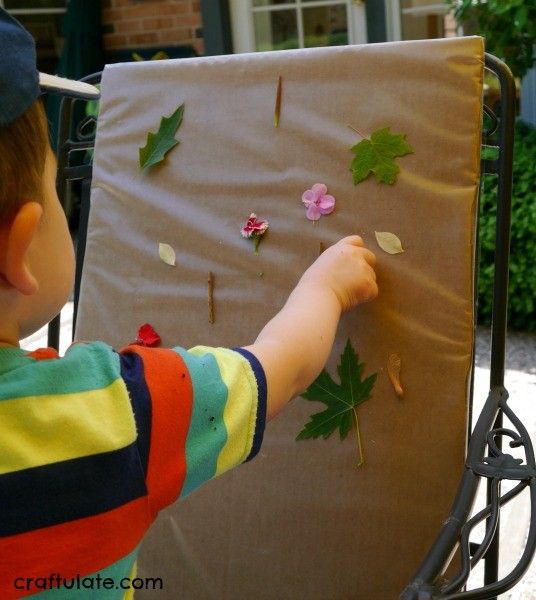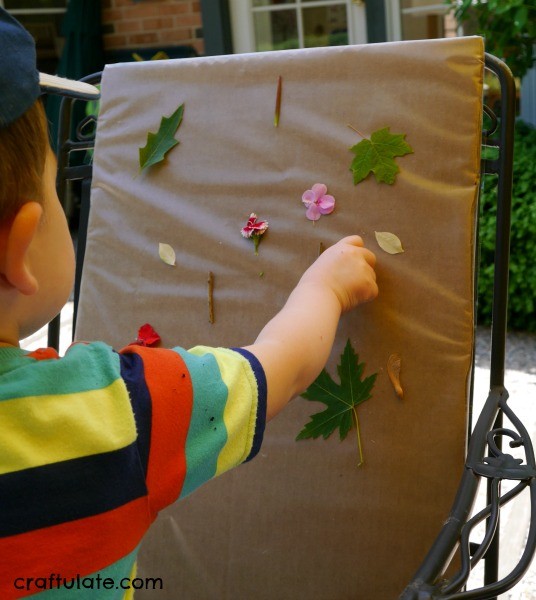 It was quite a windy day and I loved that as we collected items, the wind blew some tiny pieces of cottonwood fluff onto the collage!
This was the final artwork: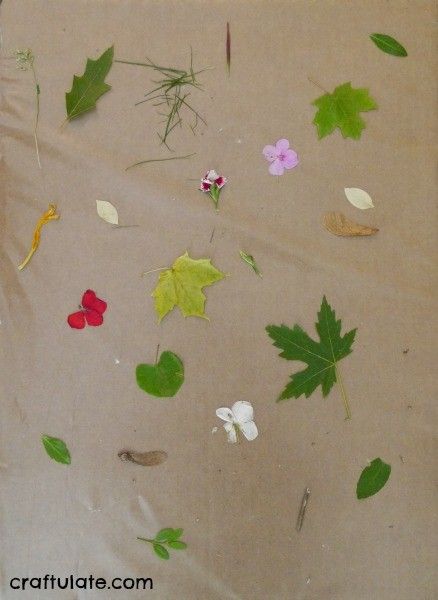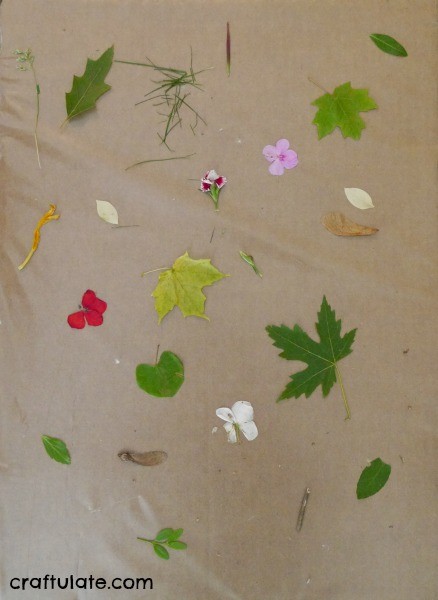 By the next day some of the leaves had started to dry up, but they were easy to remove. Then when we had some friends round to visit they wanted to make their own collage!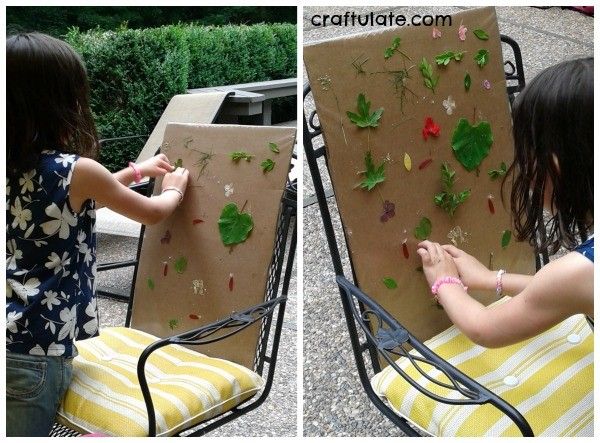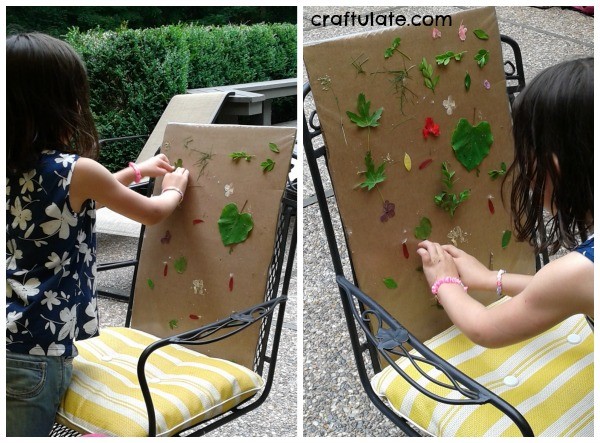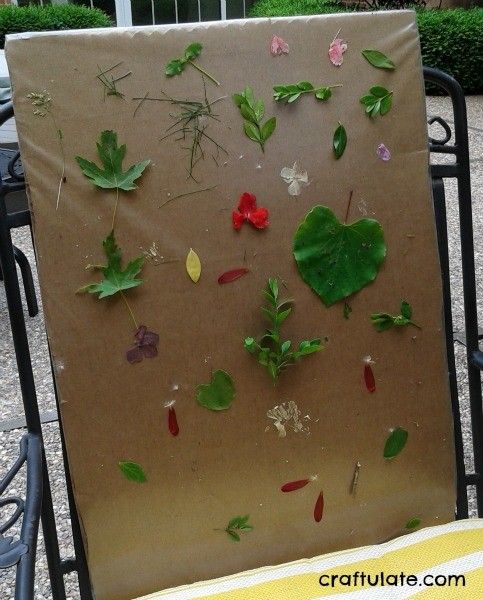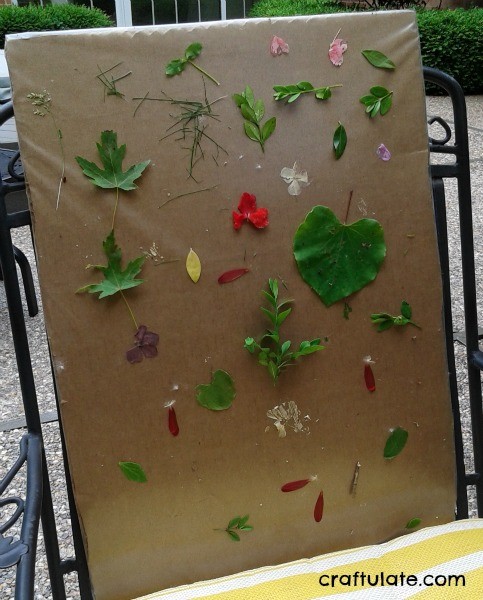 Some of the petals did get quite stuck but otherwise this board is completely reusable!
Do you like this activity? It is one of many wonderful projects featured in this book: Green, Crafty & Creative! Get your copy today!




Want to see more ideas from the book? Here are a few other fun projects and activities that you might like!