This origami sailboat card was a joint effort between me and my son!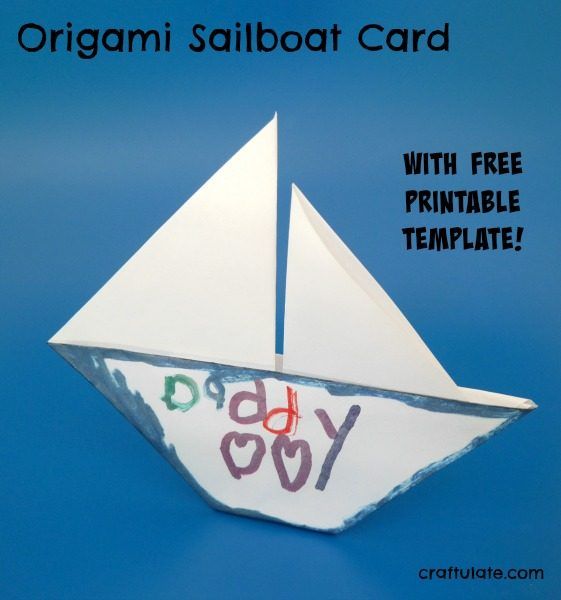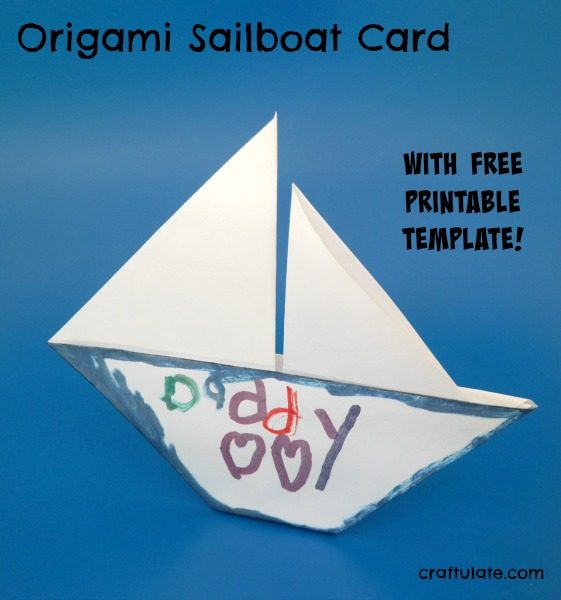 The following post contains affiliate links, which means that at no extra cost to you I can make a tiny bit of money to help support this blog. Thank you!
My husband has had a boat for many years, but this spring was the first time that our son has wanted to join him on the boat!
To celebrate this new adventure, my son and I made a sailboat card for Father's Day. I used a basic origami technique to make the boat, but adapted it so that it could be decorated by kids in advance of folding. I thought some of you might like to try it too – because even if you don't know someone who loves boats it might be useful for a transportation theme!
To start, download the SAILBOAT CARD TEMPLATE from my Craftulate Store and print it onto white paper.
The outlined shape is the hull, so this is the part that your child needs to decorate. If they're going to write words, make sure that the number 2 is right at the top as they view the paper.
To fold it, pleased find the tutorial below (I used letter stickers for this version).
Step 1: Cut out the square indicated with dotted lines.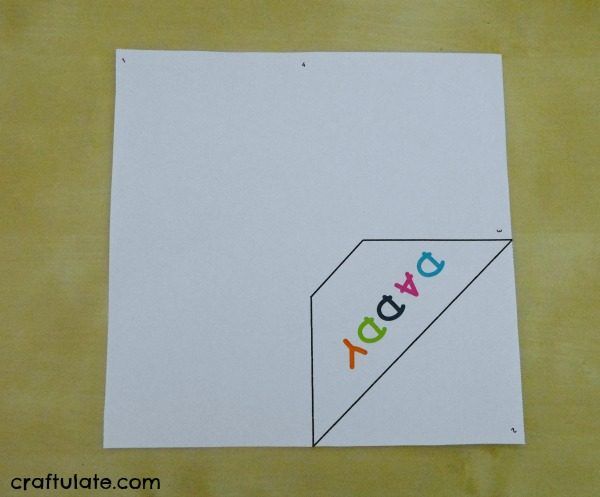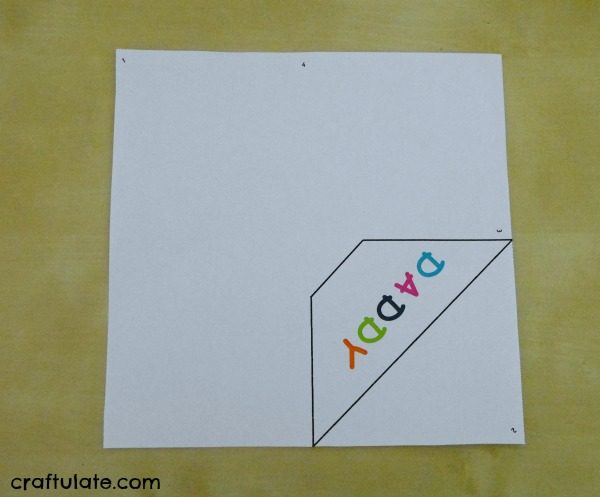 Step 2: Fold the square into quarters and open it out again.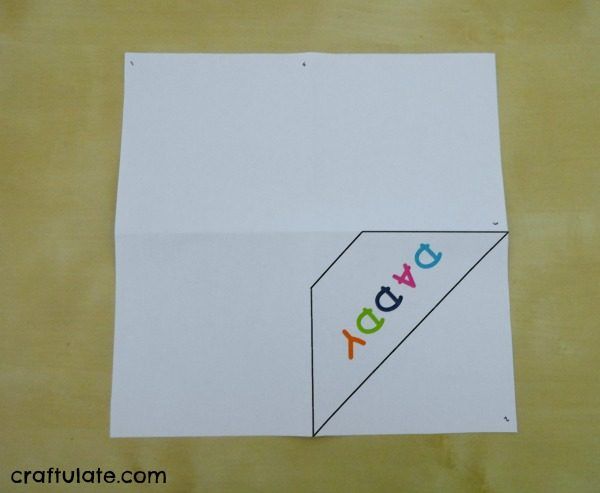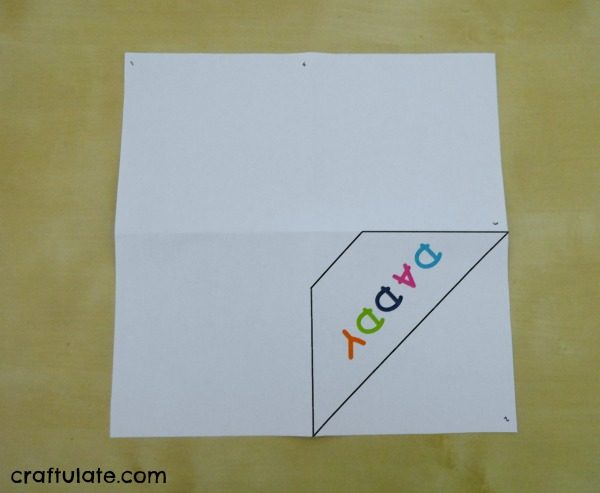 Step 3: Turn the paper over, so the decorated side is at the back, and the number one is top left (but face down).
Step 4: Fold the number one corner into the centre, then fold the number two into the centre.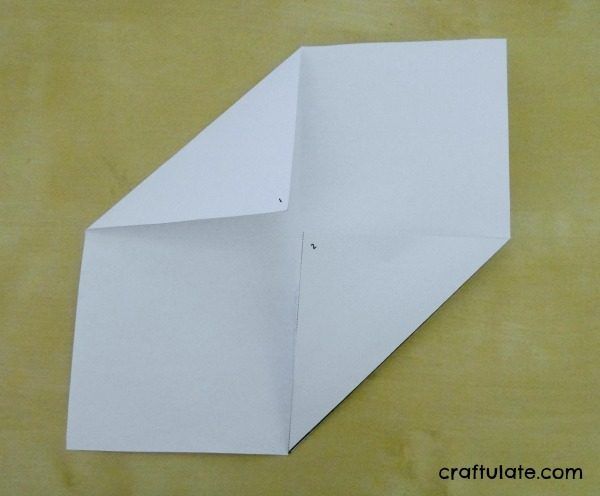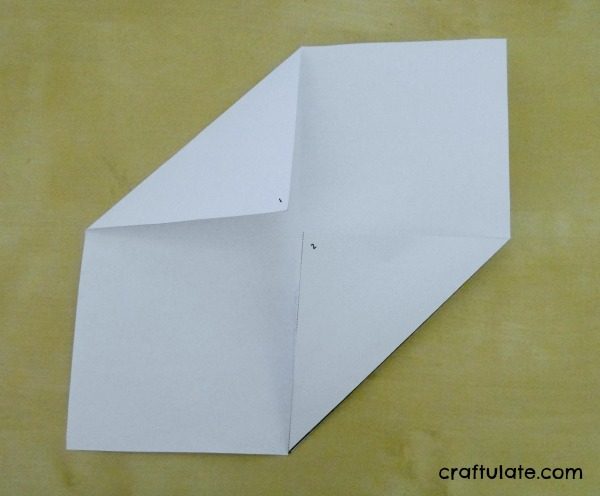 Step 5: Fold up the lower half so that you can see the number three in the top centre, and the decorated hull.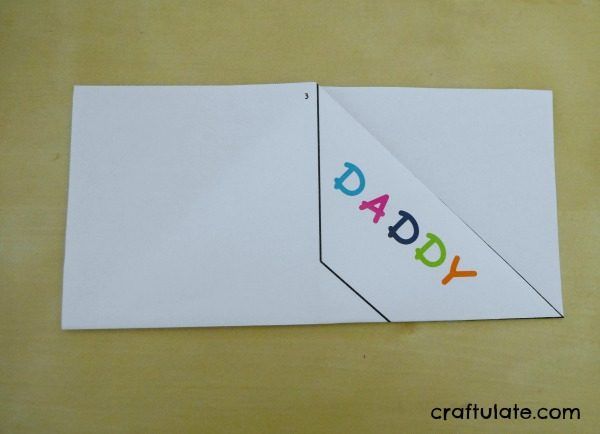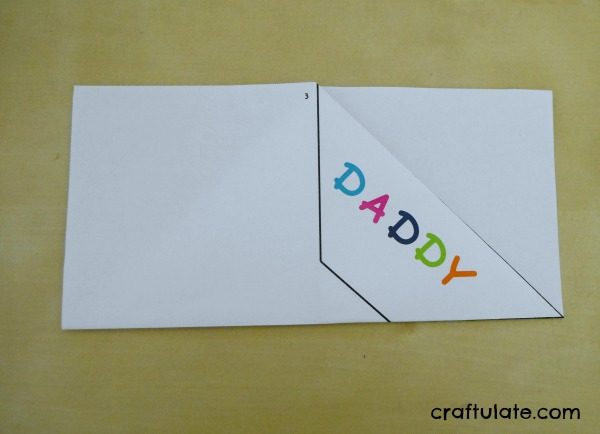 Step 6: Fold up the lower left corner so that the number four covers the number three.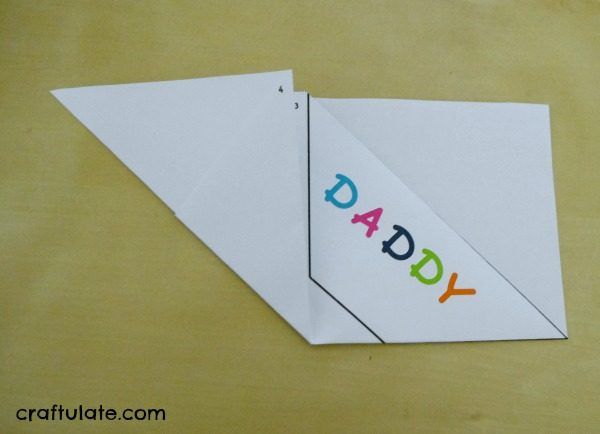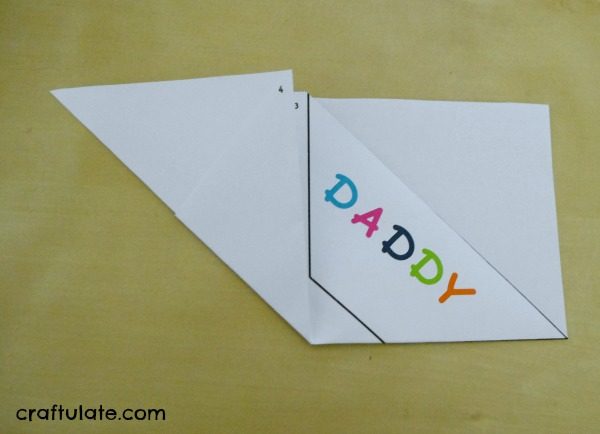 Step 7: Fold the right hand side of the hull behind to form a triangle.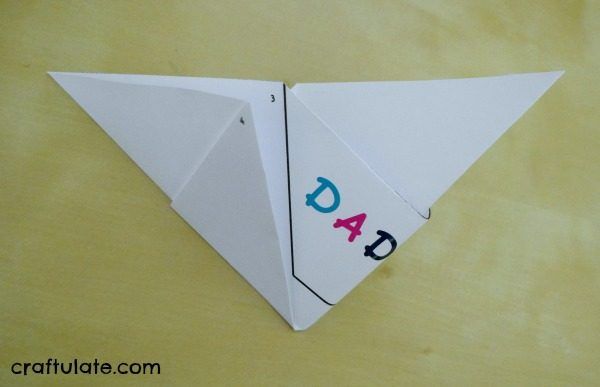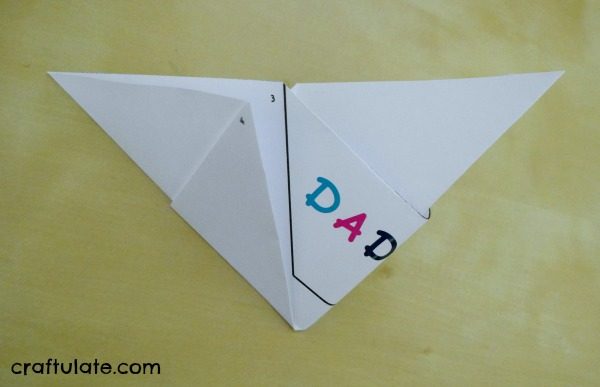 Step 8: Open out the triangle from the middle at the top, so that the hull is unfolded.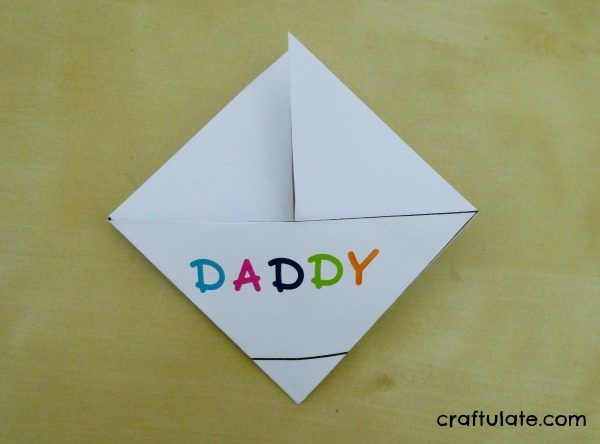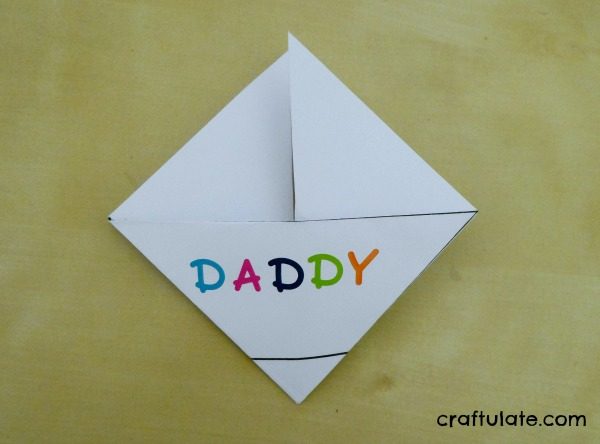 Step 9: Double fold one of the sails to make it shorter, then tuck it inside the boat.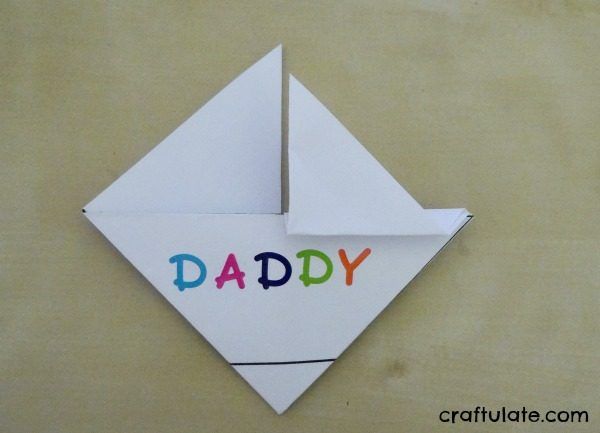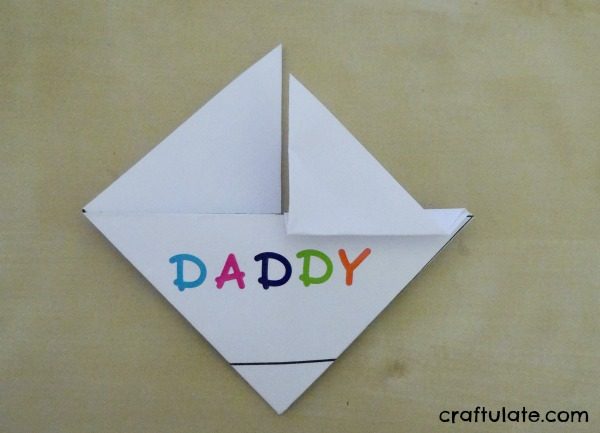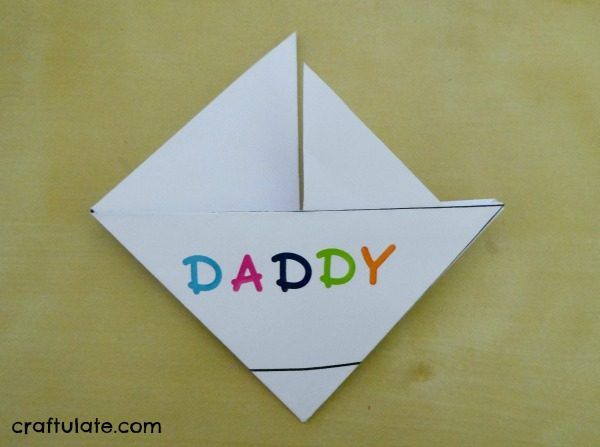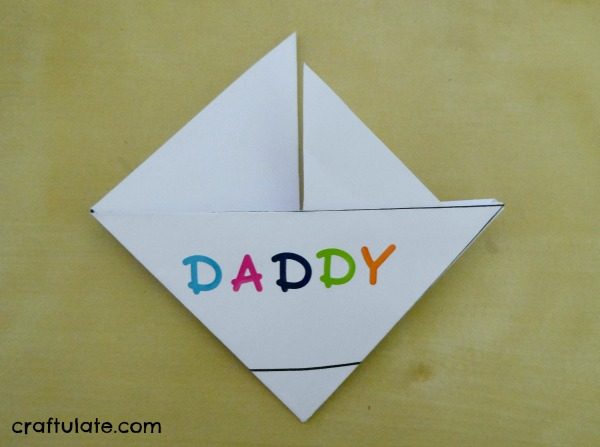 Step 10: Fold the base behind at the solid line to form a stand.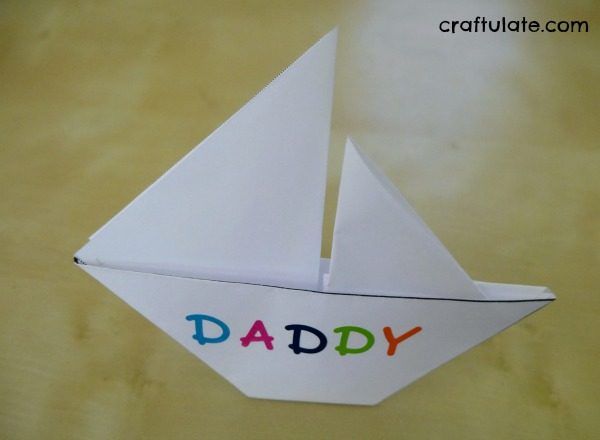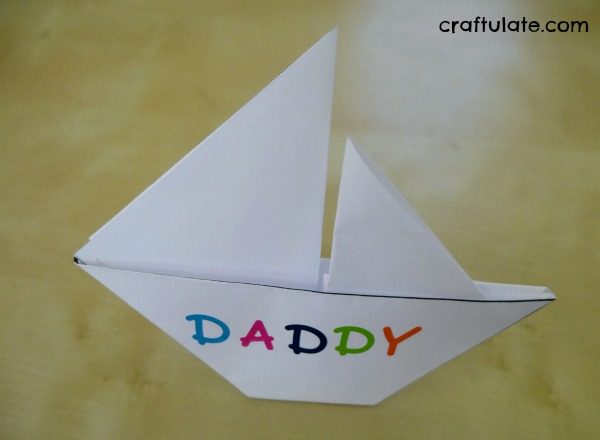 My son decided to write "Daddy" and two hearts on his version.
I folded it up and then he wrote his name on the back. So sweet!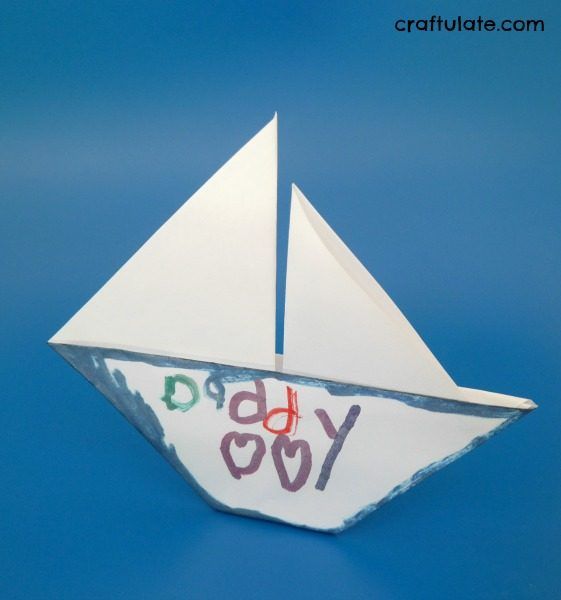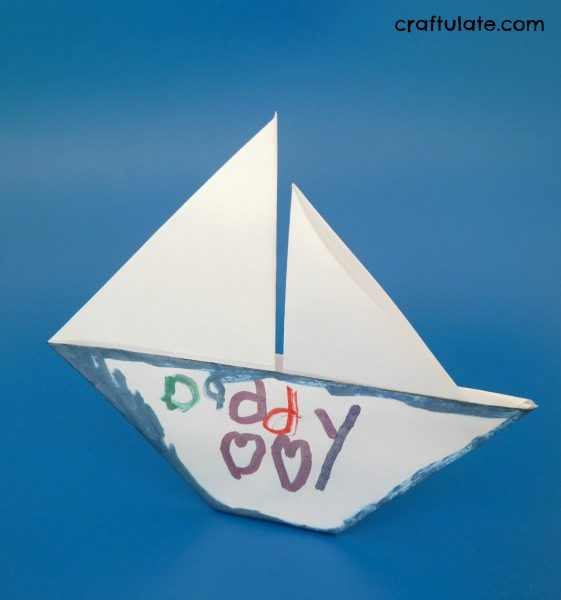 [bctt tweet="Origami Sailboat Card – kids can decorate it for Father's Day!" username="craftulate"]