Although my son (2.5yrs) doesn't yet understand the concept of  years, I still wanted to do something to celebrate the start of 2014 with him. So here is our new year art for toddlers.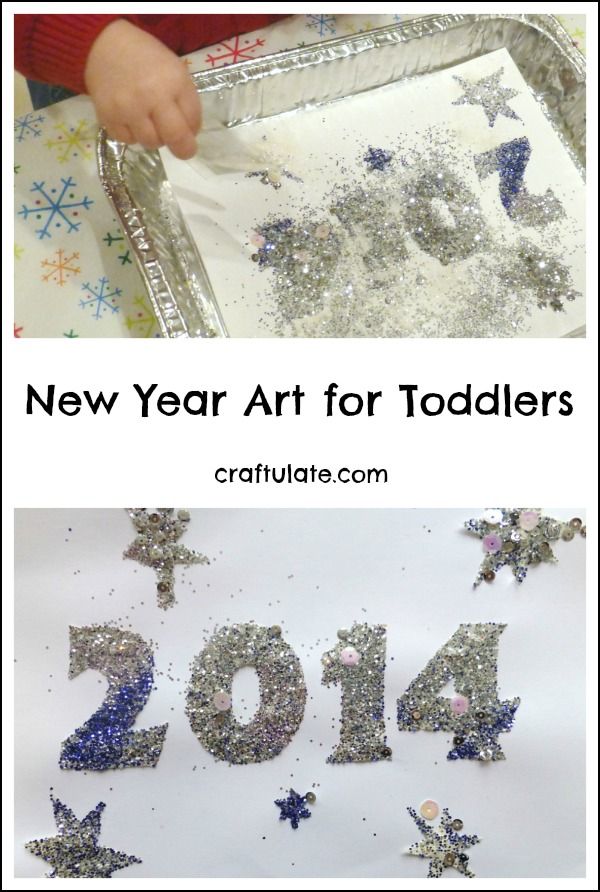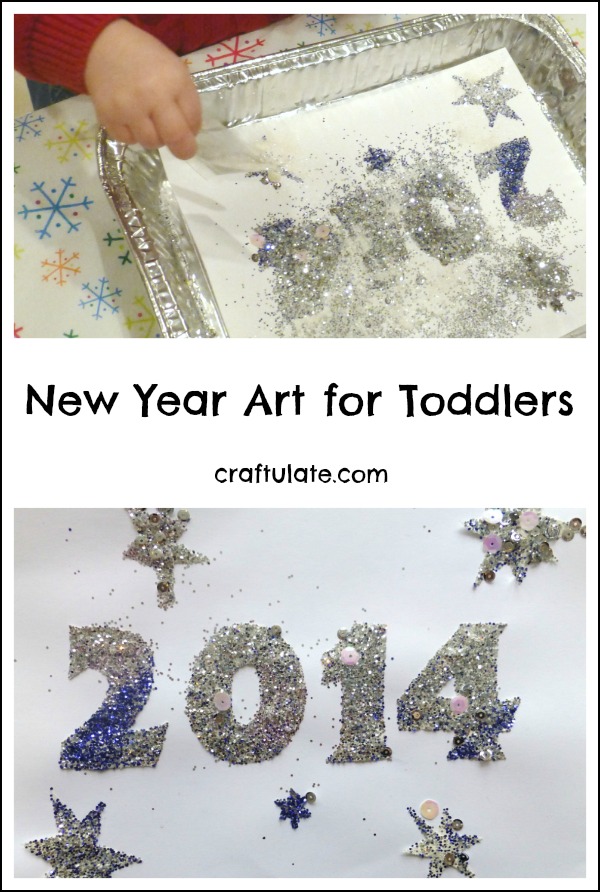 The following post contains affiliate links, which means that at no extra cost to you I can make a tiny bit of money to help support this blog. Thank you!
For this craft I used: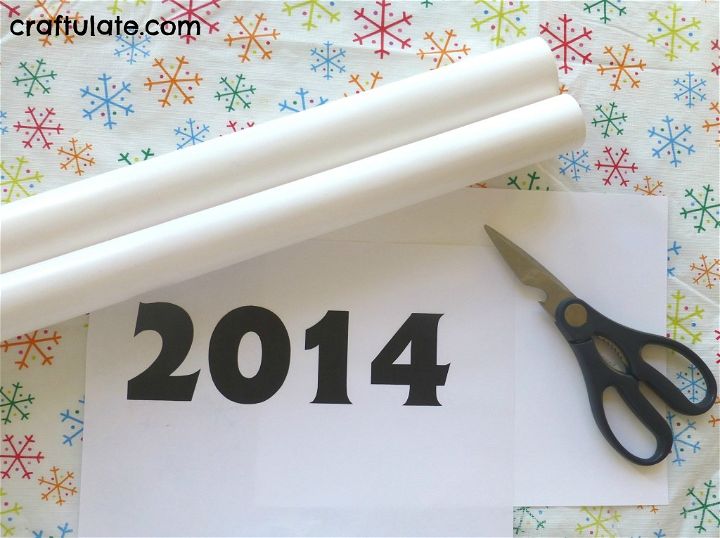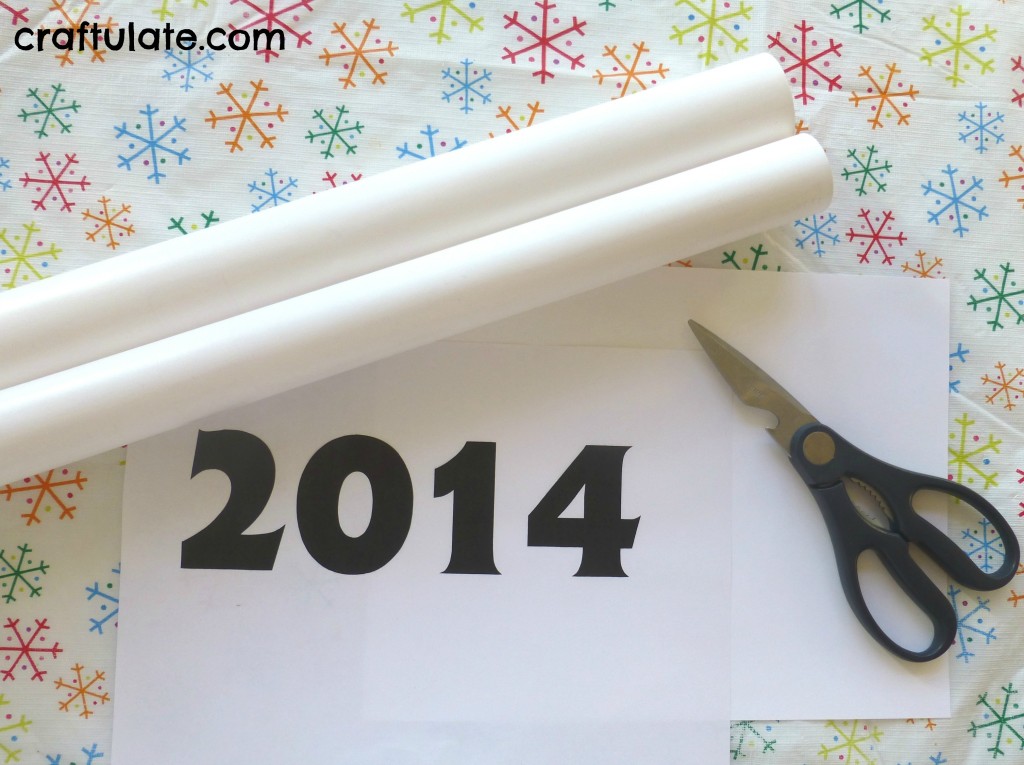 I printed out the 2014 numerals – although you can skip this stage if you can draw them freehand. I cut them out and then used them as a template to cut them out of the contact paper. The tricky part here is getting them the right way round – you want to cut them out of the contact paper with the backing paper facing up.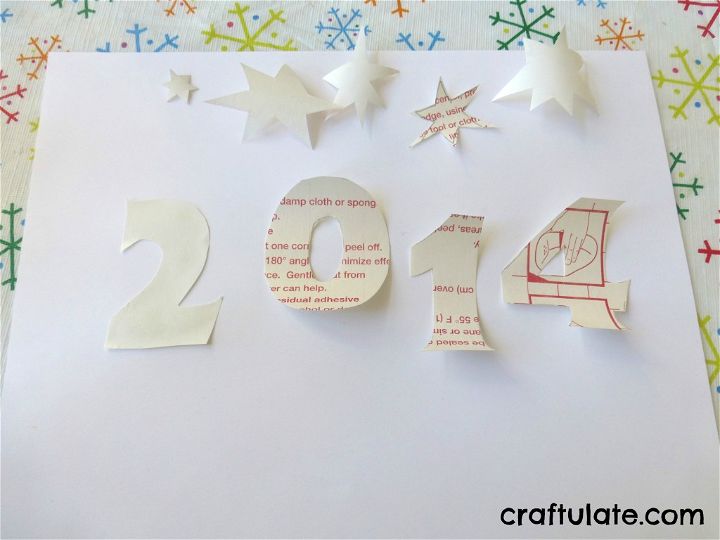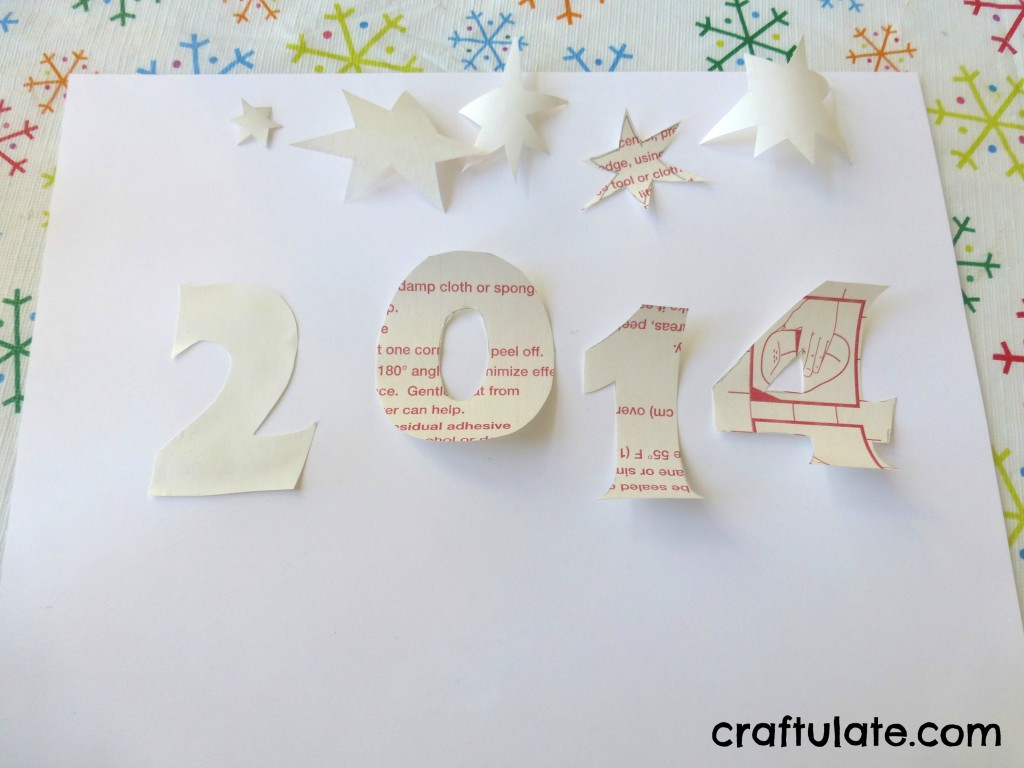 I also cut out some stars. Then I peeled off the backing paper, applied glue to the non-sticky side, then glued it to the white cardstock so that the numbers were the right way round.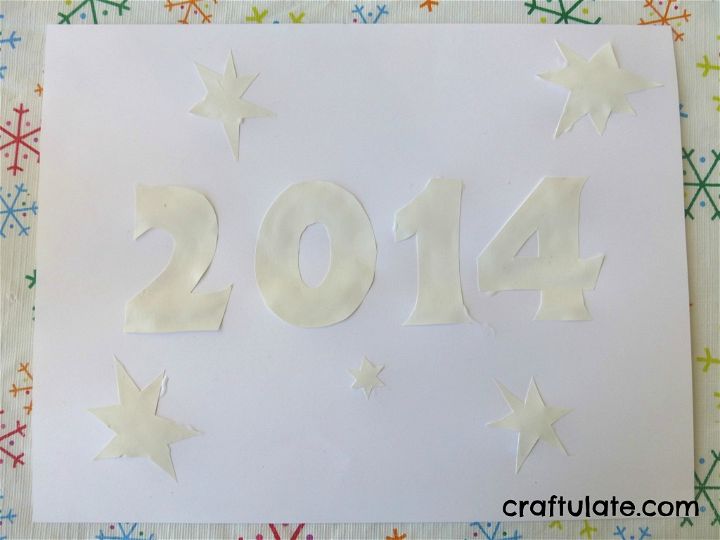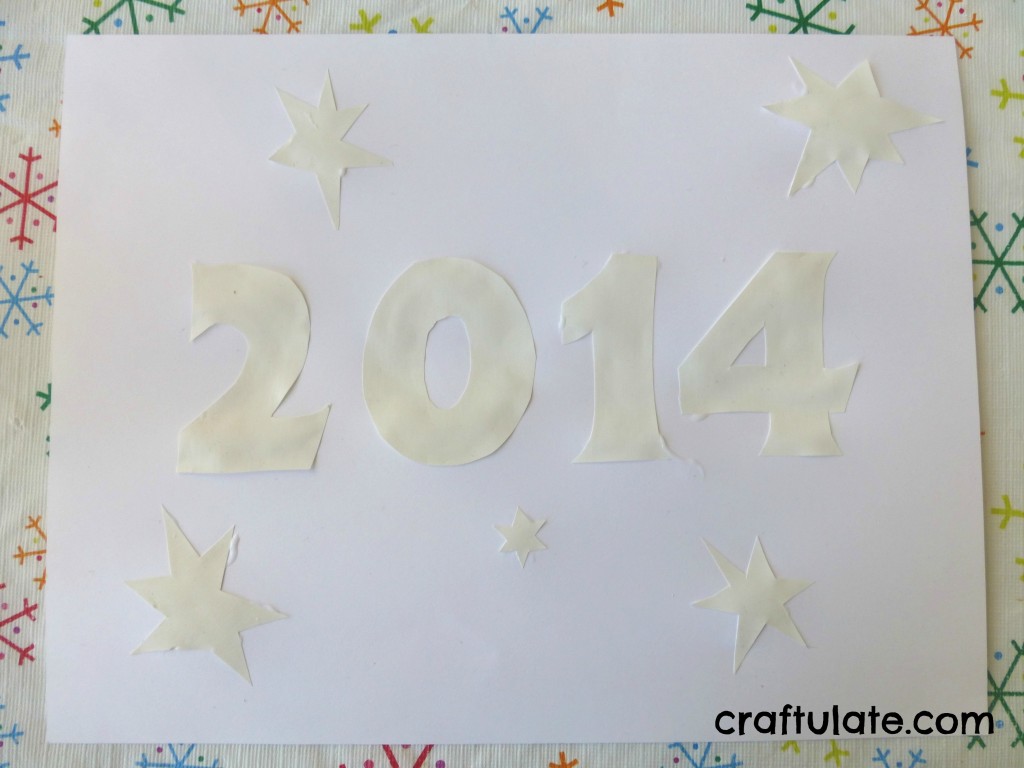 I placed the card inside a foil tray and provided F with assorted glitters and sequins for him to sprinkle over.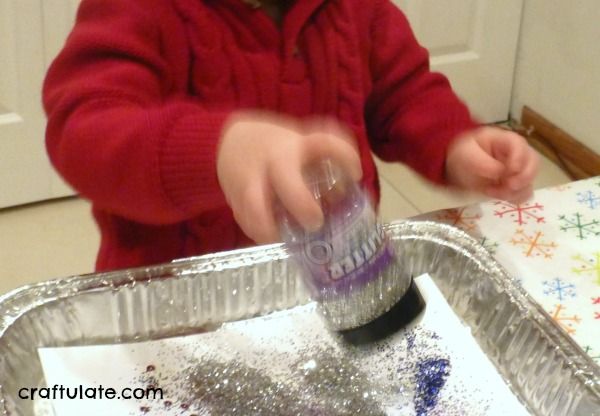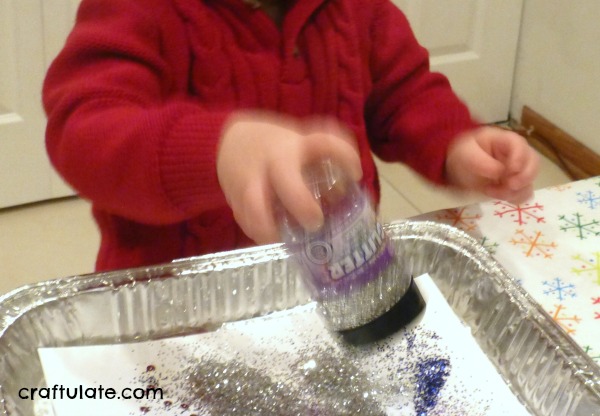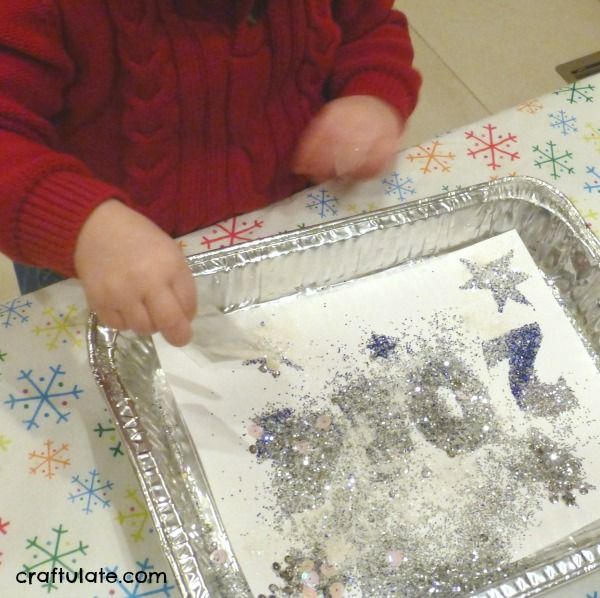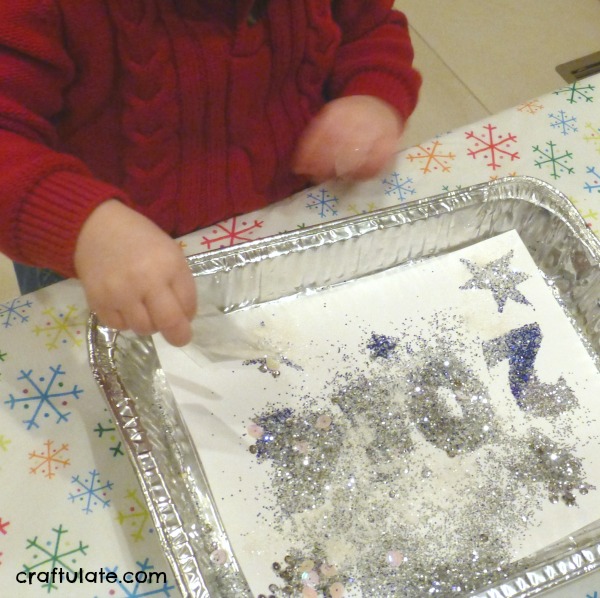 Then we gave it a good shake and I tipped off the excess glitter. Pretty!