This mess free painting activity was quick to set up and was a great introduction to primary color mixing.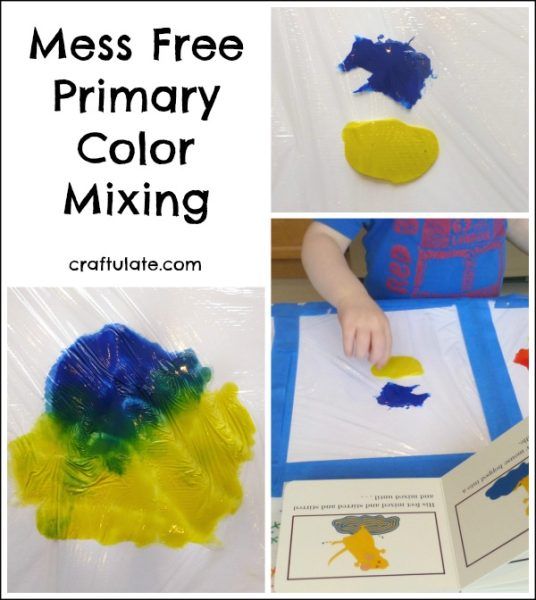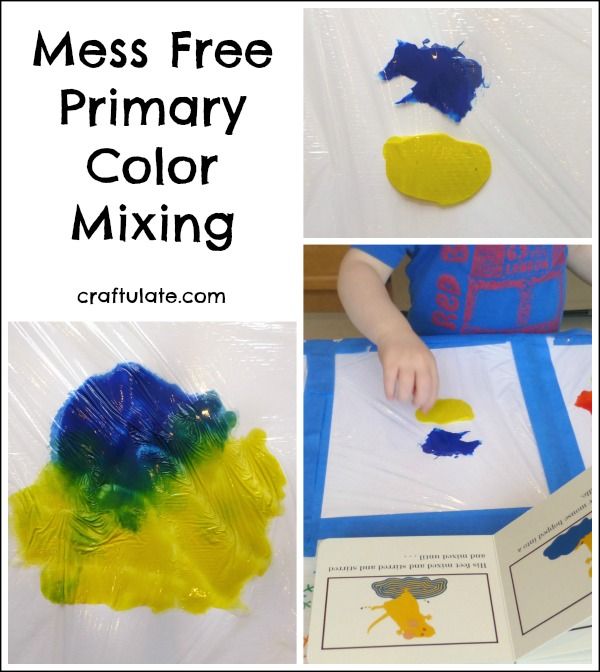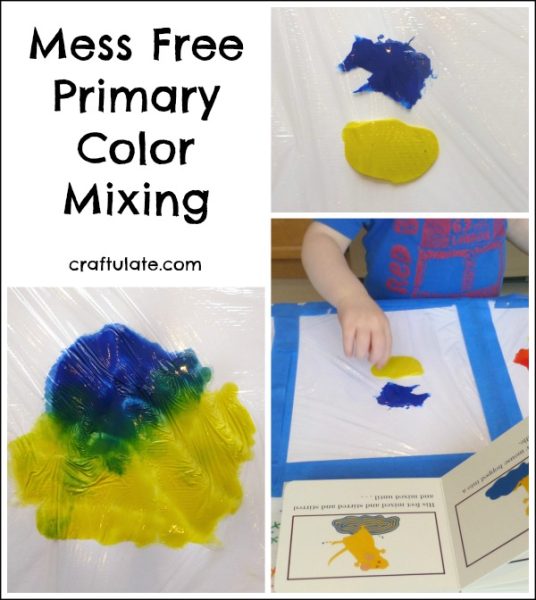 The following post contains affiliate links, which means that at no extra cost to you I can make a tiny bit of money to help support this blog. Thank you!
The color-mixing antics in the book Mouse Paint have made me want to do a real life version for a long time. I decided to combine with a new mess-free painting technique that I'm trying out – using food wrap. Or cling film. Or Glad wrap, Saran wrap or plastic wrap. 😉
I taped three pieces of card to the table then added puddles of paint – red and yellow, yellow and blue, and blue and red – to cover all the primary color combinations.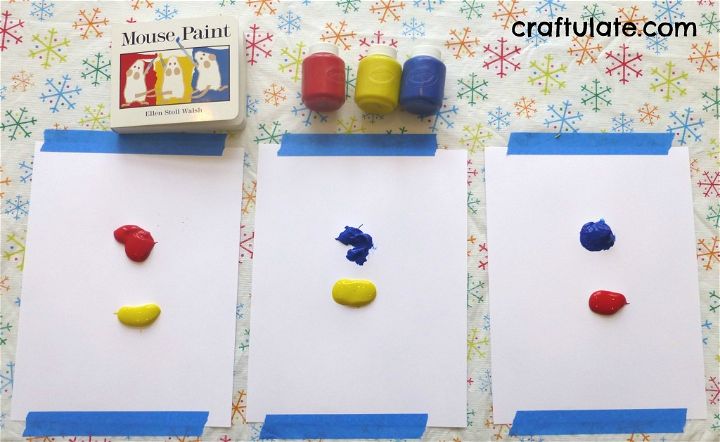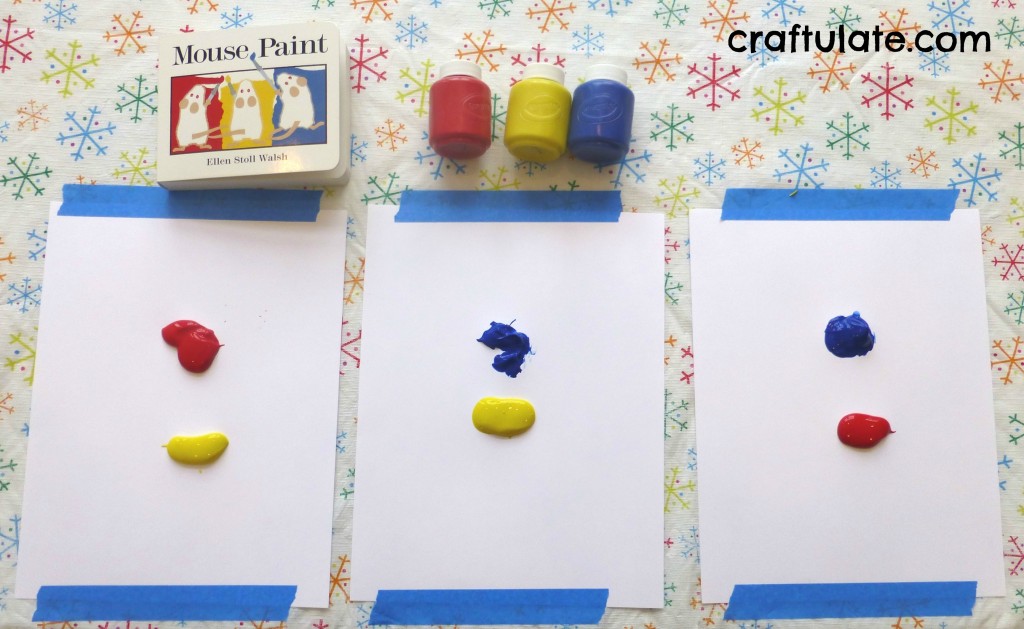 Then I covered each piece of card with a piece of food wrap, taping the edges down carefully.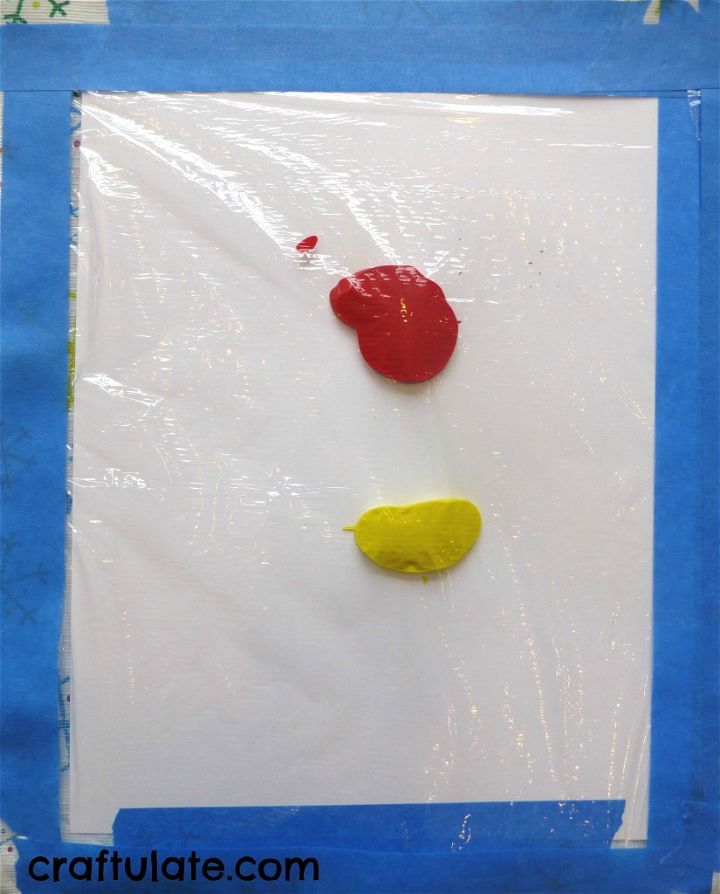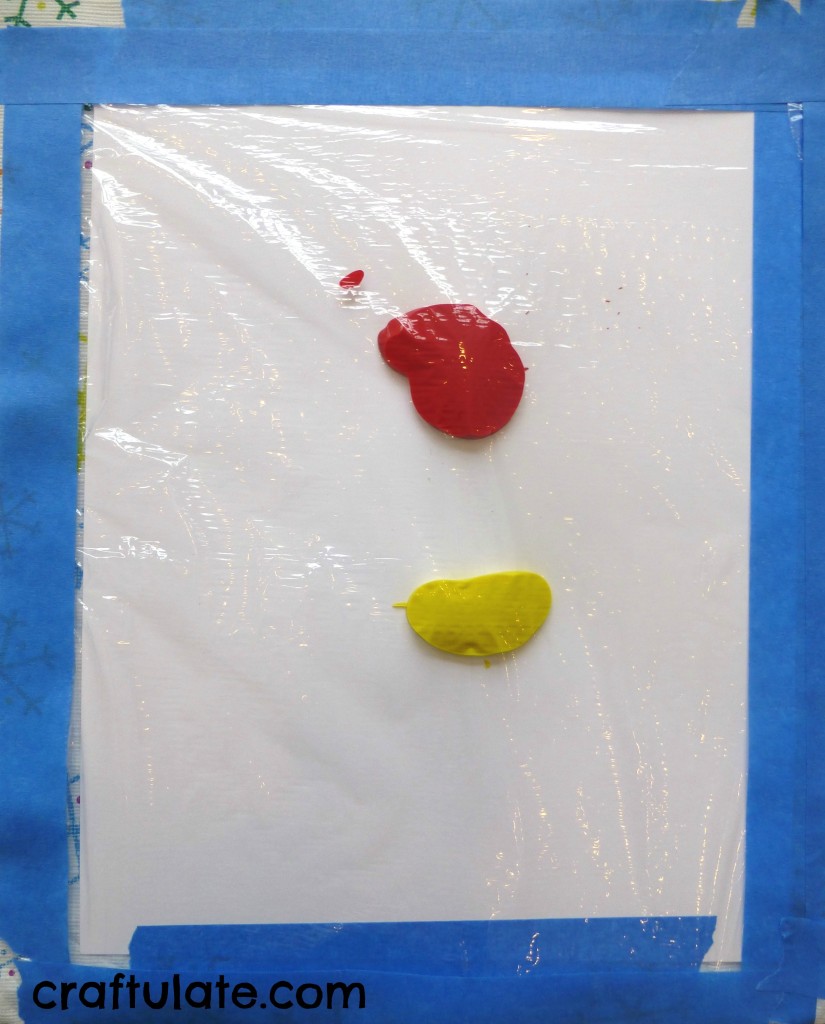 Then I got our Mouse Paint book and invited F to come and mix some colors. We read the book and when we got to "red mouse in a yellow puddle make orange" I showed him how to push the paint around to combine the colors.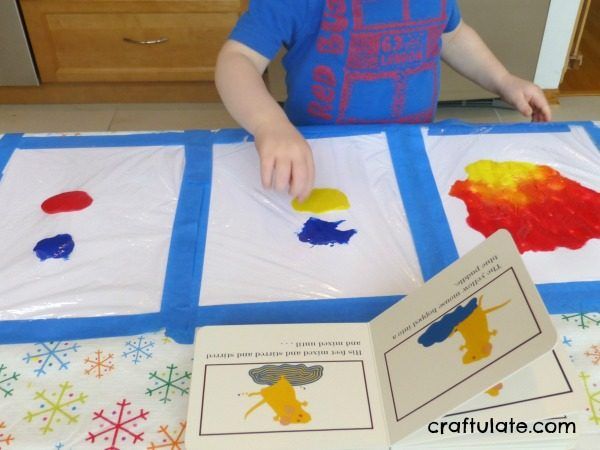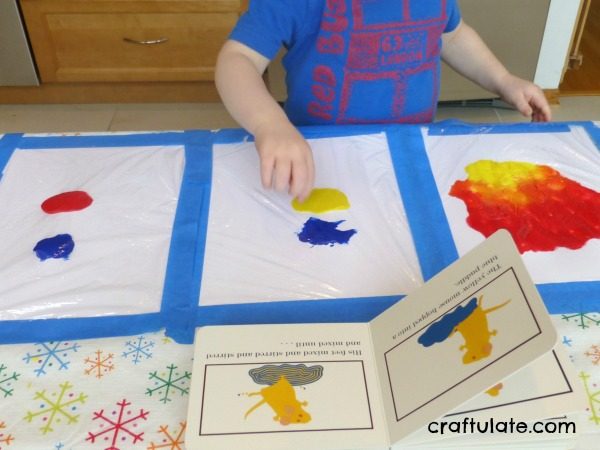 We read the rest of the book and went on to make green and purple! Because no paint could escape I didn't mind having the book out while we painted. I think if your child had particularly sharp nails and/or was rather determined to break through the food wrap then they could break through to the paint, but we didn't have any problems!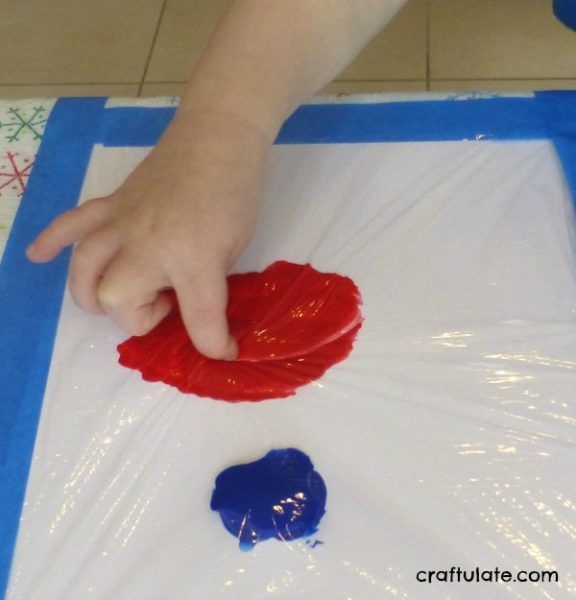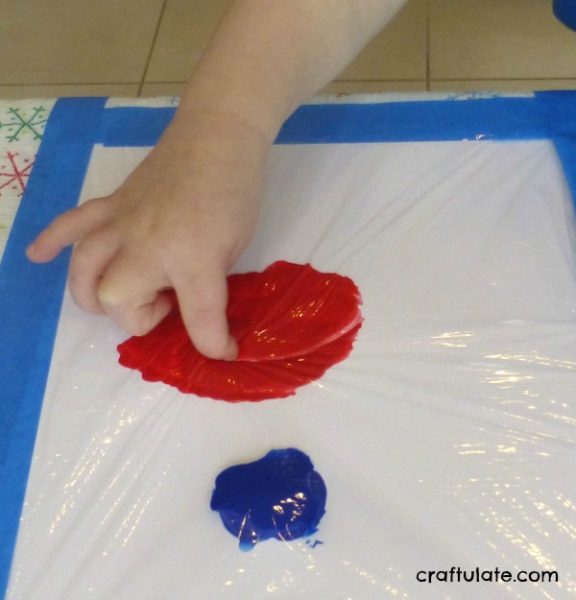 The finished results were rather pretty, and when the paint was dry it had a smooth sheen to it from the food wrap.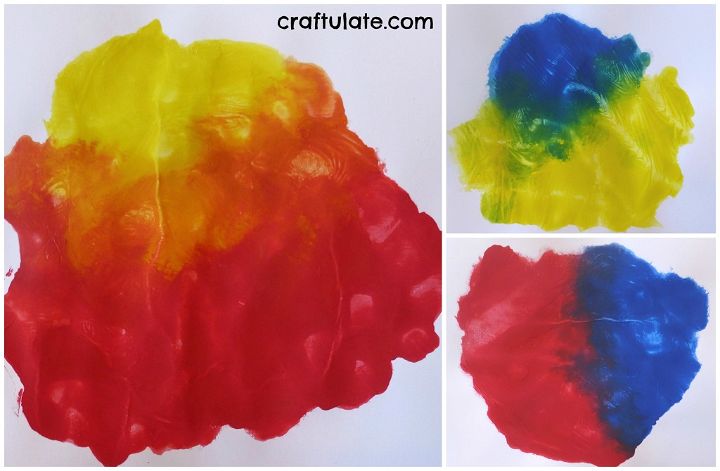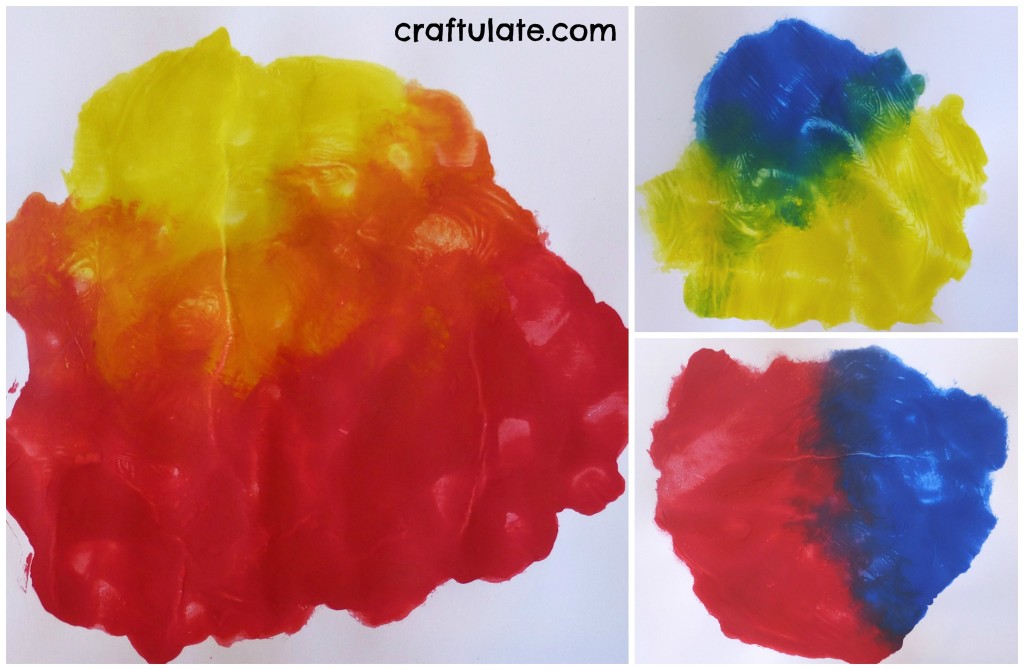 I cut out the paint puddles and made them into a kind of colour wheel. Not the most beautiful – if we do this again I might make them a bit neater!