Ever since we experimented with melted bead coasters I've been wanting to "go big" and try melted bead bowls.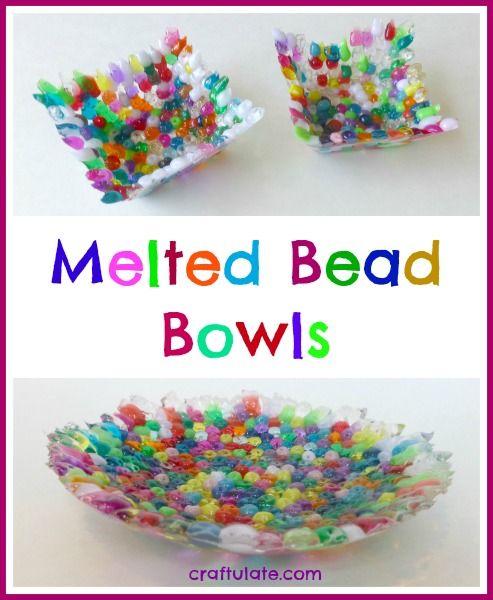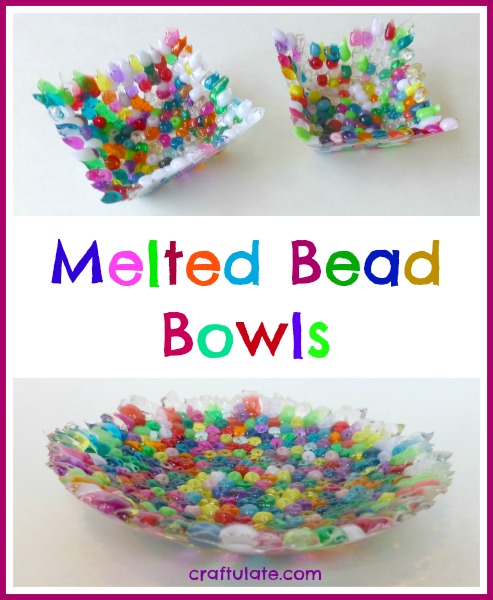 The following post contains affiliate links, which means that at no extra cost to you I can make a tiny bit of money to help support this blog. Thank you!
The fabulous people at craftprojectideas.com kindly sent me a whole range of pony beads, which really inspired me to do this project. Before sharing this activity with children, I did a little test run. I found two oven-proof bowls: a small square glass one and a large round white one. I sprayed them both on the inside with cooking spray. The spray helps the beads to stick to the side of the bowl, and makes it easier to remove the bead bowl after baking.
With the square bowl I used a combination of clear, colored glitter and white pearl pony beads, filling the base and then carefully placing them up the sides. I filled the round bowl with a mix of colorful translucent and opaque pony beads, with a layer of clear beads at the top edge.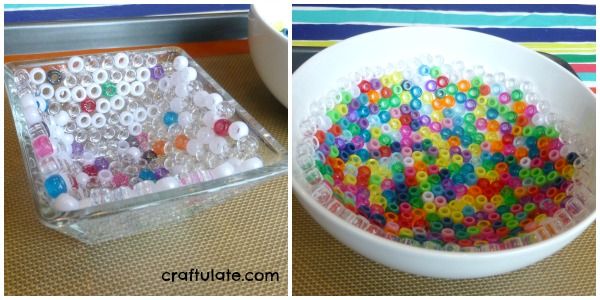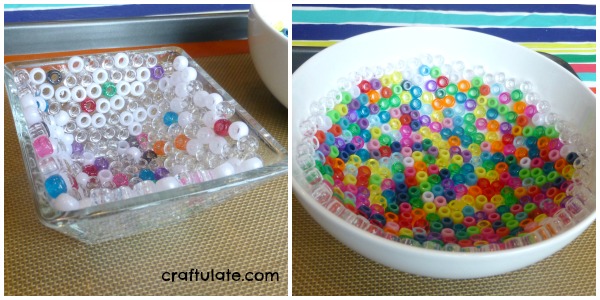 I put this on a baking tray in a pre-heated oven at 350F. I'm not going to give precise instructions because everyone's ovens are different, but I baked them for 10 minutes and then added baking time in five minute increments. After 25 minutes the beads had collapsed slightly,  but not melted into one piece. If I had taken them out of the oven then they probably would have been fine, but I wanted to melt them a little more.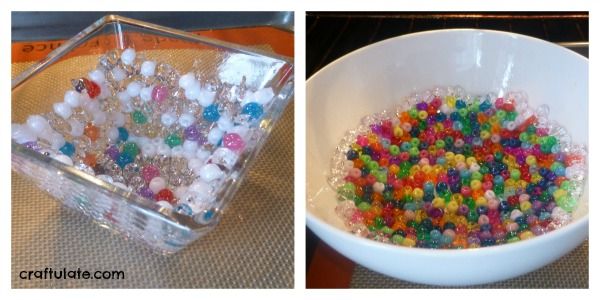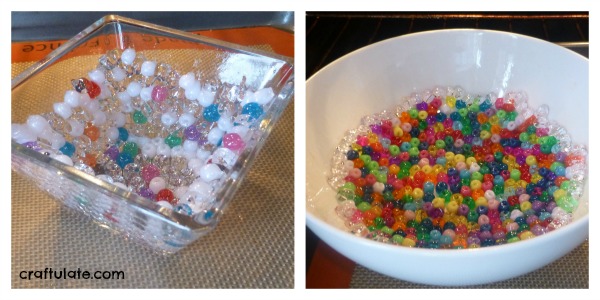 Note: I did find that the beads gave off melted plastic smell whilst baking (no surprise there, then!), so I had both the kitchen door open and an extractor fan on to help prevent the smell from going through the whole house.
I increased the oven temperature to 400F and left them for another 10 minutes. They melted a lot more but then started to burn, so I removed them from the oven and let them cool. They had shrunk quite a lot – the round bowl one had pretty much turned into a saucer!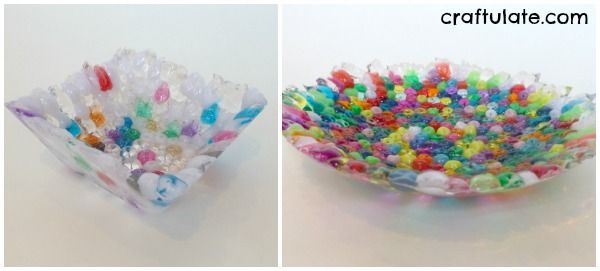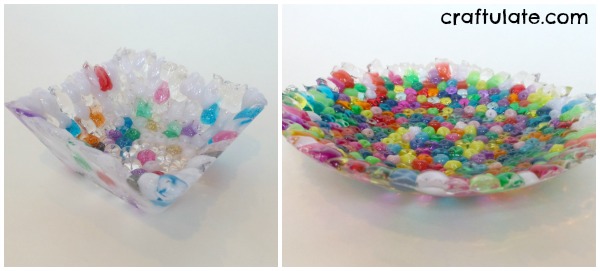 The edges of the melted bead bowls were a little sharp in places, but I smoothed them over with a bit of sandpaper.
We did this again at a crafty playdate with two friends: Miss E, 6 yrs and Miss L, 4.5yrs. They had a lot of fun choosing which beads they would use, but struggled slightly with placing the beads up the walls of the bowl.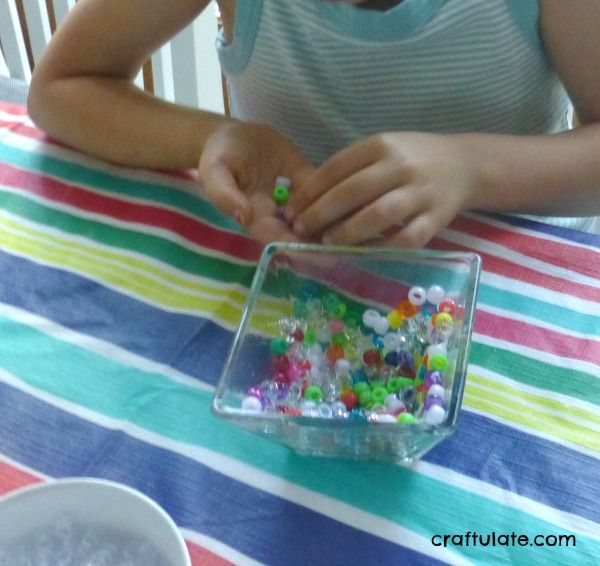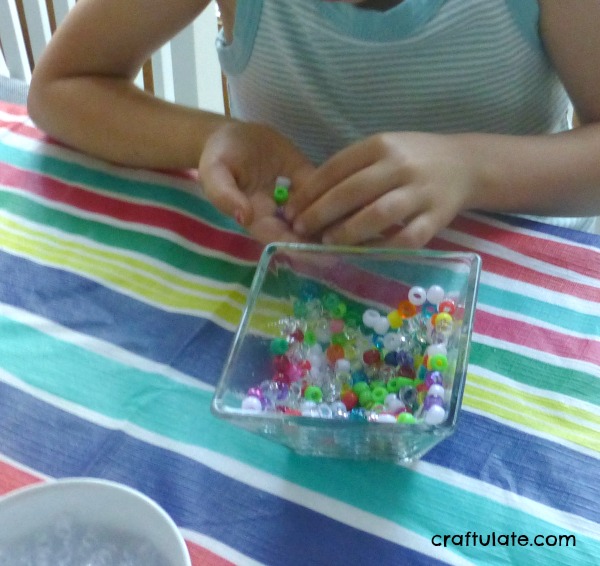 They had to have some help with that as it was rather fiddly and time-consuming!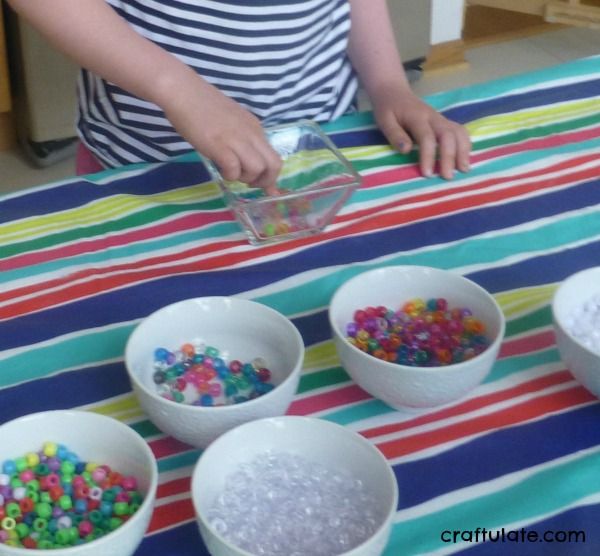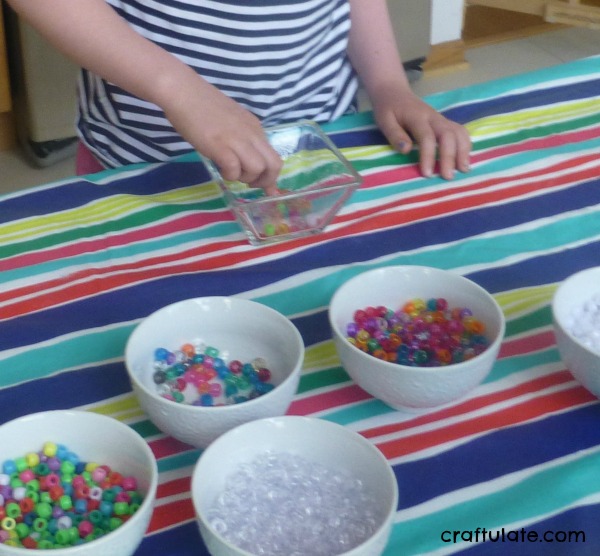 After baking and cooling the bowls came out perfectly and the girls were absolutely delighted with them!