Kids will love making this marbled heart collage with all the beautiful swirling colors!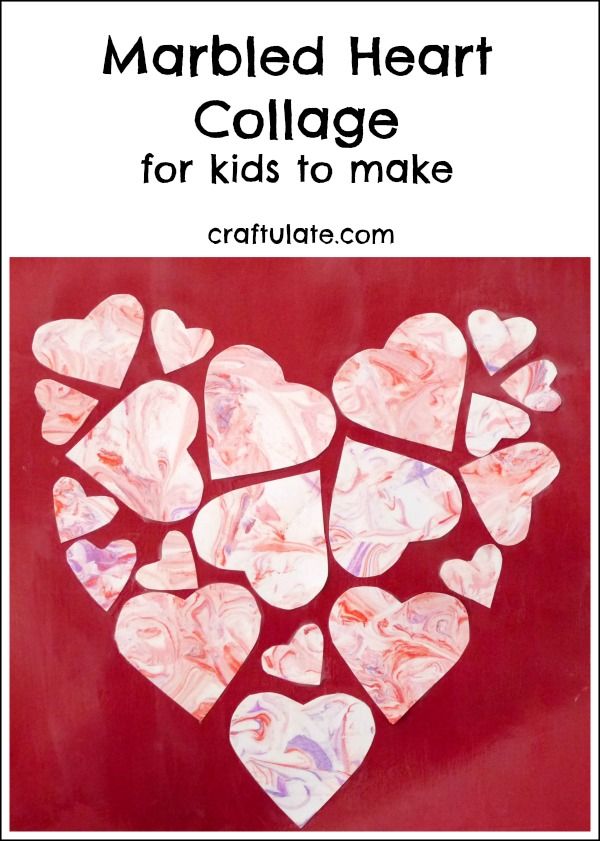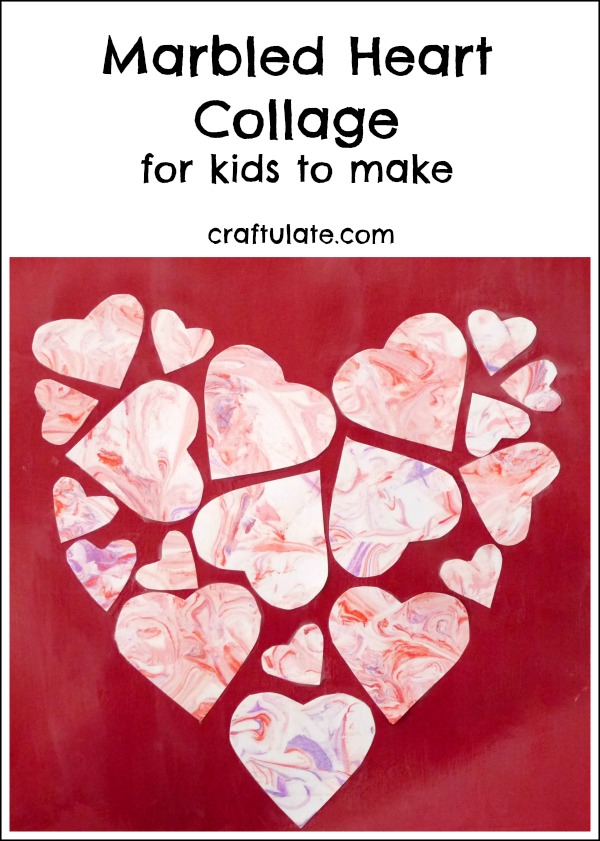 Disclosure: I was provided with this paint from PLAID free of charge in exchange for my fair and honest review. Please see my disclosure policy. This post also contains affiliate links, which means that at no extra cost to you I can make a tiny bit of money to help support this blog. Thank you!
We LOVE making marbled paper! We've made Marbled Leaf Garlands, Marbled Animals, Marbled Pumpkins, and more! All you need is a few supplies:
Spray a thin layer of the shaving cream into the dish, then add a few drops of paint in three-four colors. Swirl the paint around with a stick to make a marble pattern.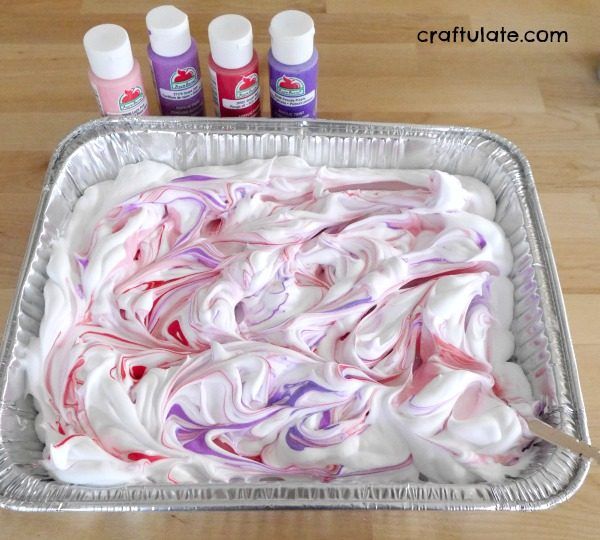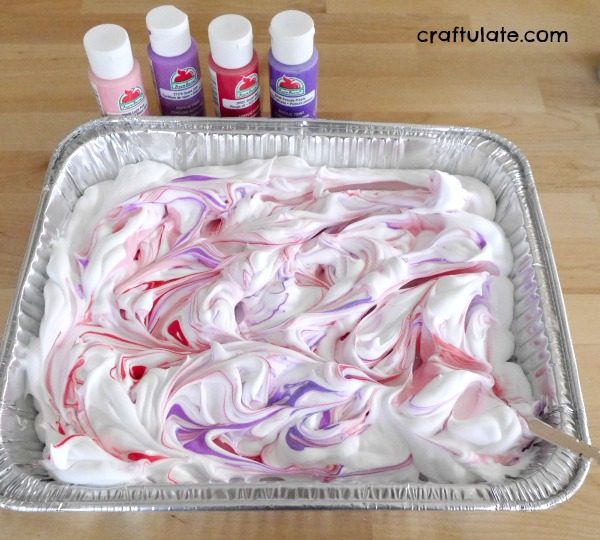 Carefully lay a piece of card over the top of the paint and cream mixture, gently push down, and then lift the card off.
Leave the cream and paint on the card for a minute or two, then use the scraper tool to remove the excess shaving cream (wipe it on some kitchen paper for easy clean-up).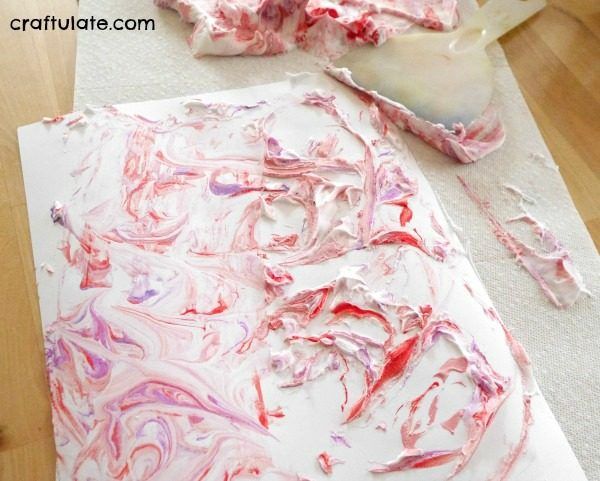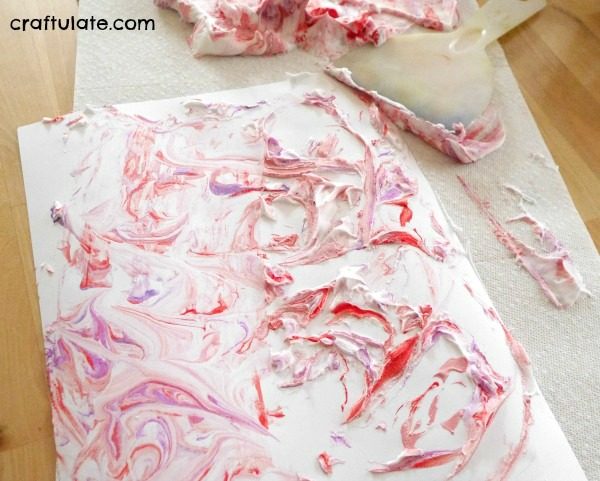 Keep making prints until you have enough card – swirling the paint before making each print.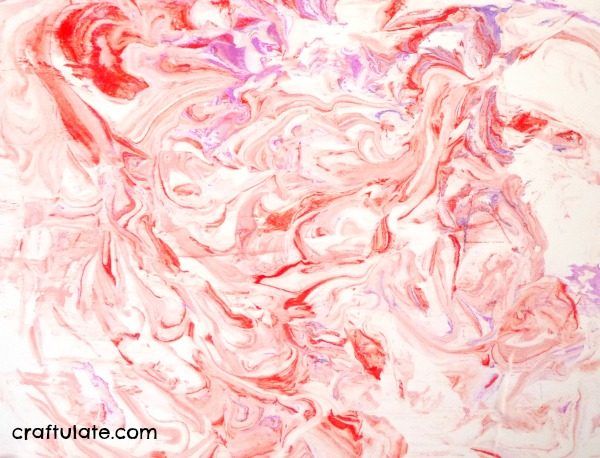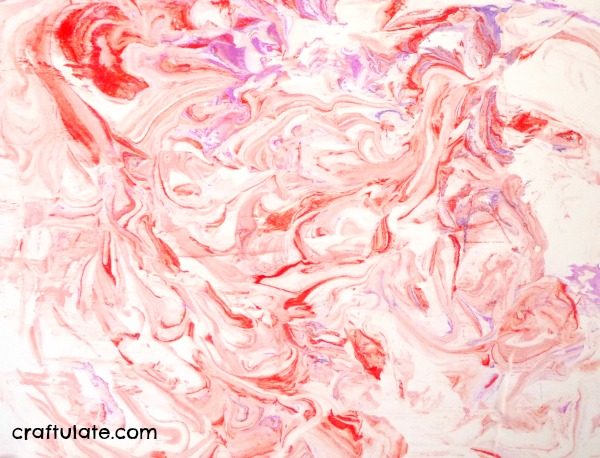 The card dries pretty quickly, so soon after you can start cutting out heart shapes. We flipped the card over and used different sizes of heart cookie cutters as stencils.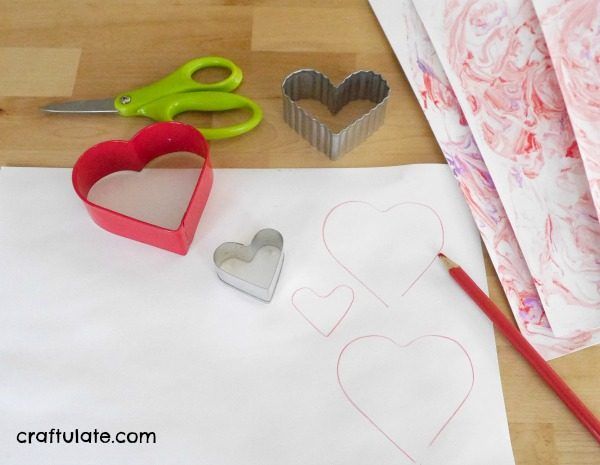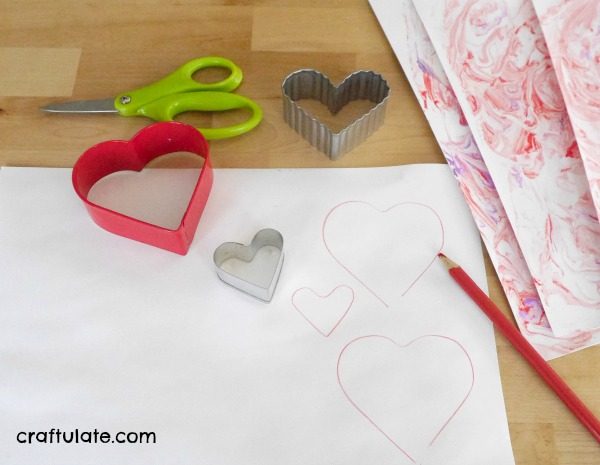 Cut out the hearts (I must confess that my son didn't have the patience for this task!) and arrange them on a large piece of card in a heart shape.
We glued ours into place with Mod Podge Wash Out For Kids using a fun little spouncer and then brushed a layer of Mod Podge over the whole thing.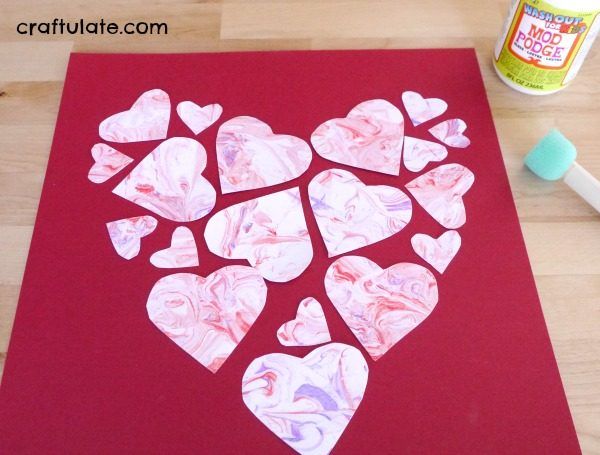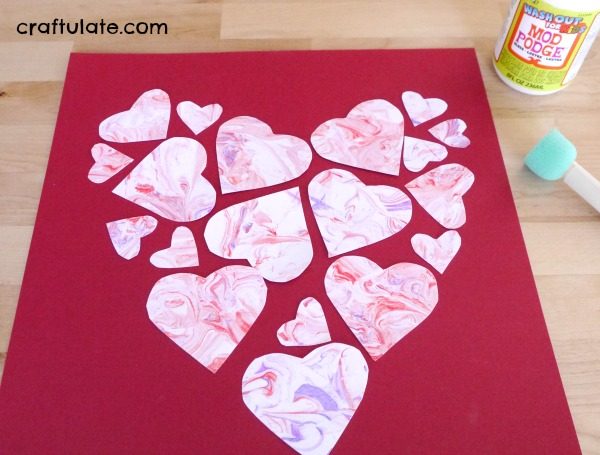 I was worried that F had been too heavy-handed with the Mod Podge but it turned out so nicely!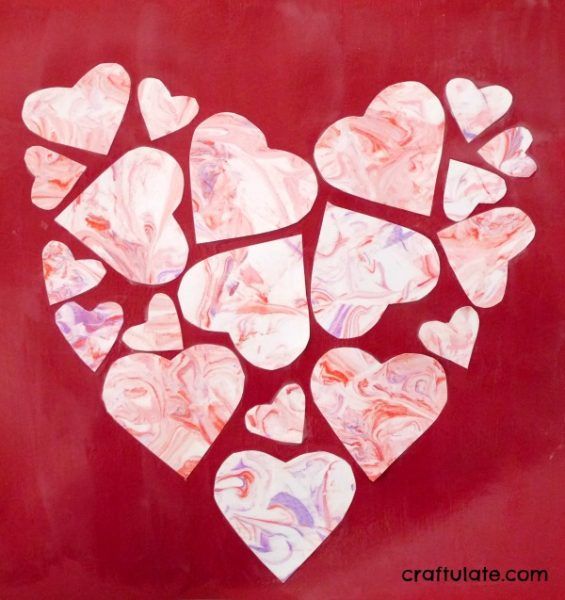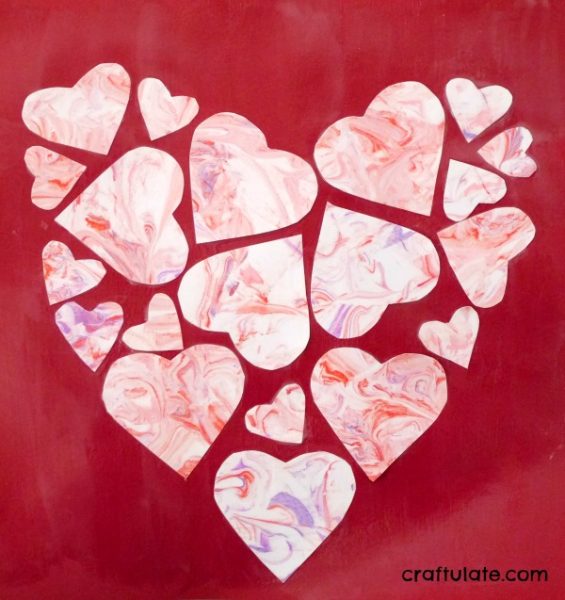 [bctt tweet="Marbled Heart Collage – a beautiful art project for Valentine's Day! #kidsart #artforkids" username="craftulate"]
Here's a video I made to demonstrate how we made Marbled Animal Art – but it's a similar technique!
Inspired by this post.