Here are some fun ways to make maple seed art with kids!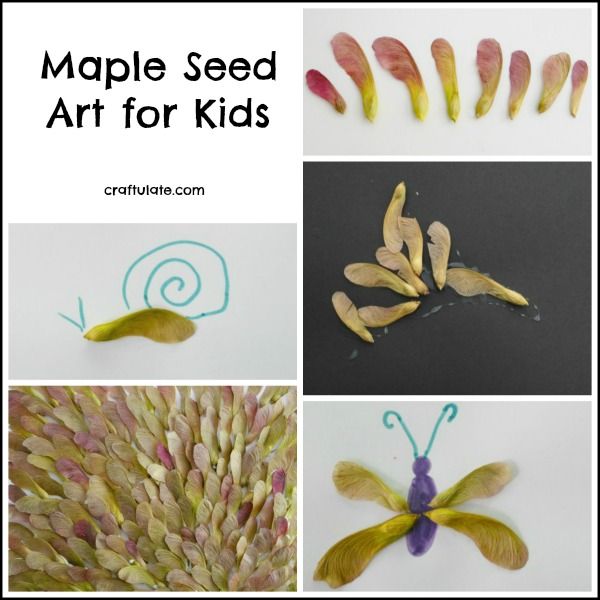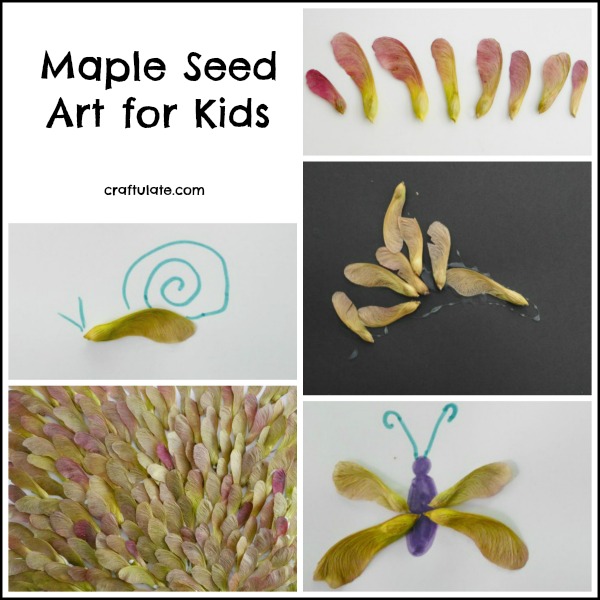 The following post contains affiliate links, which means that at no extra cost to you I can make a tiny bit of money to help support this blog. Thank you!
It's that time of year when the sky is filled with swirling maple seeds! We have so many near us and I couldn't resist a free craft material! My son got very interested in them – especially after I told him what they were. He broke several open to find the seeds.
It didn't take him long before he asked if we could plant them. Why yes, of course!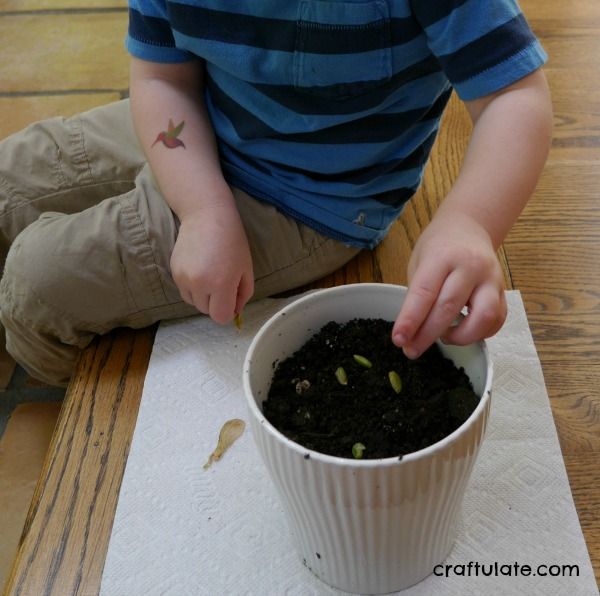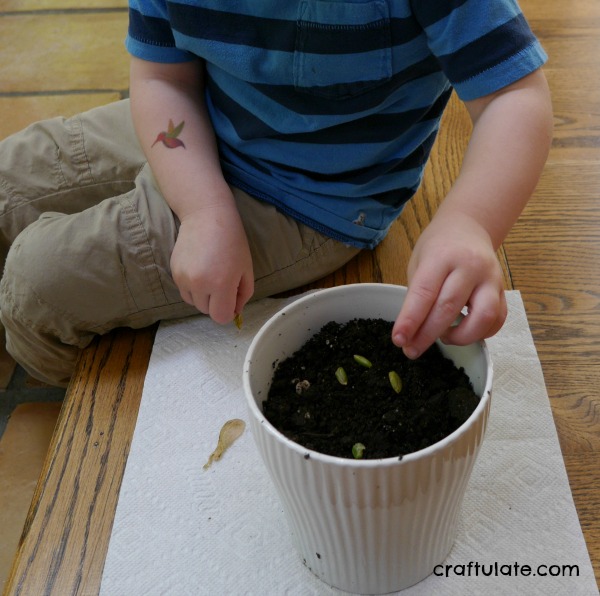 By this time, he and I had collected quite a few of the seeds! I particularly loved the ones that had a pink tinge.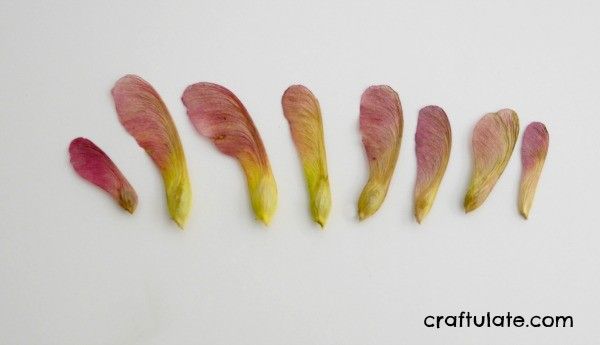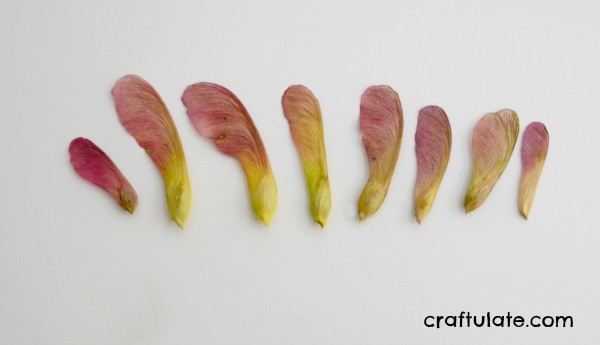 I thought it might be quite fun to make some art with them, so I made a few animals with them – a bird, bear and butterfly. He suggested the snail which I thought was genius!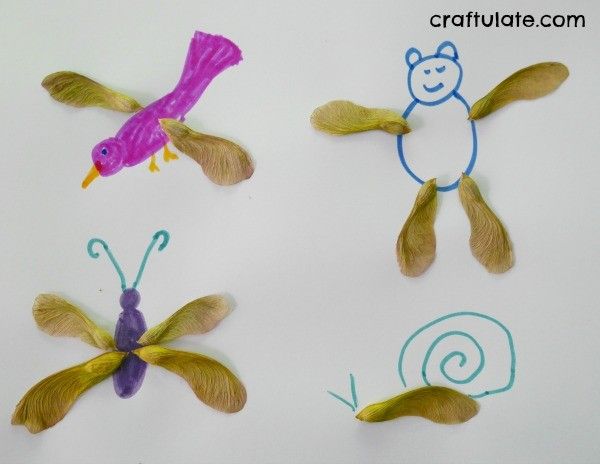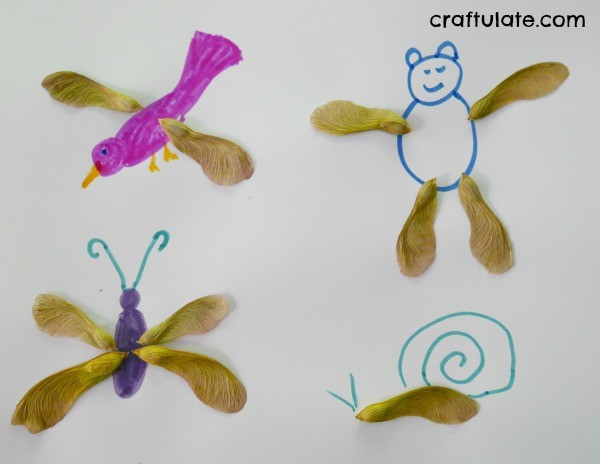 Then it was his turn – and he asked for black paper.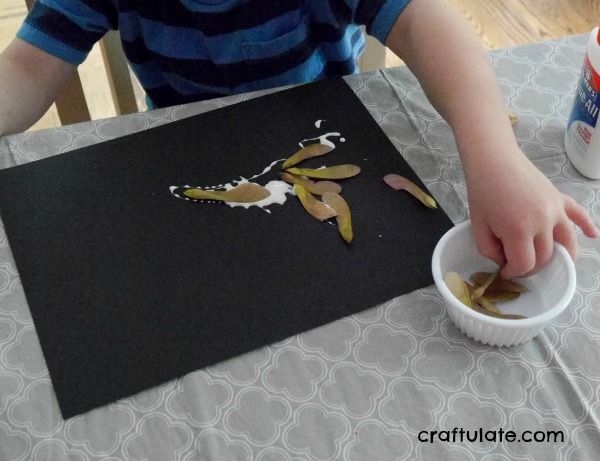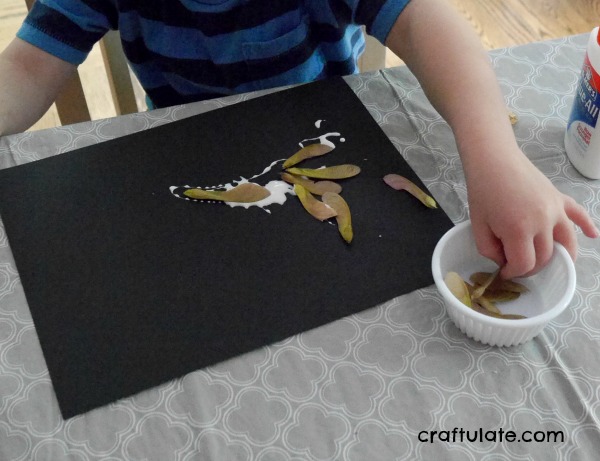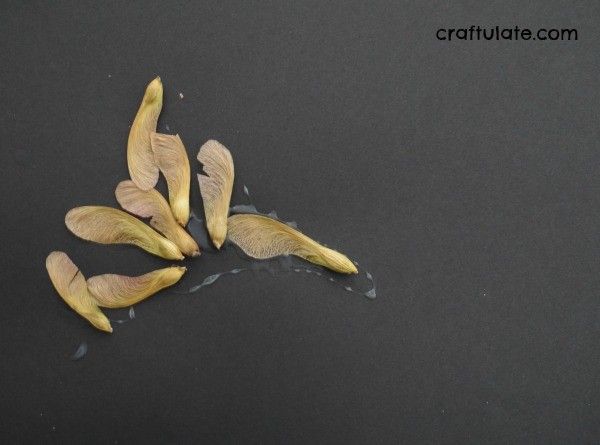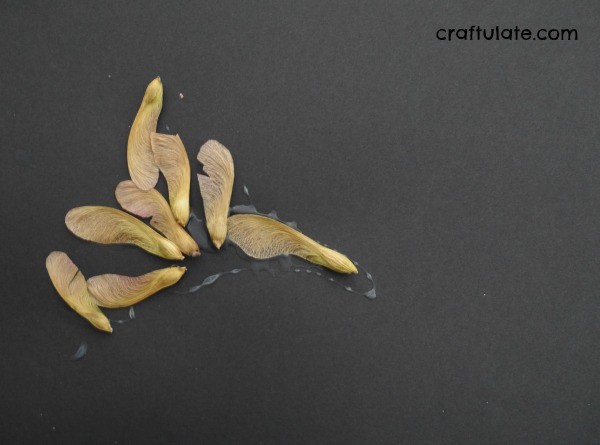 I decided to make some art of my own – you remember how I said we had collected quite a lot?!?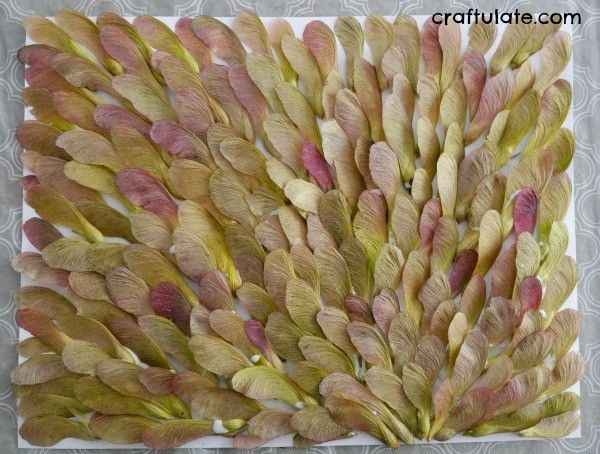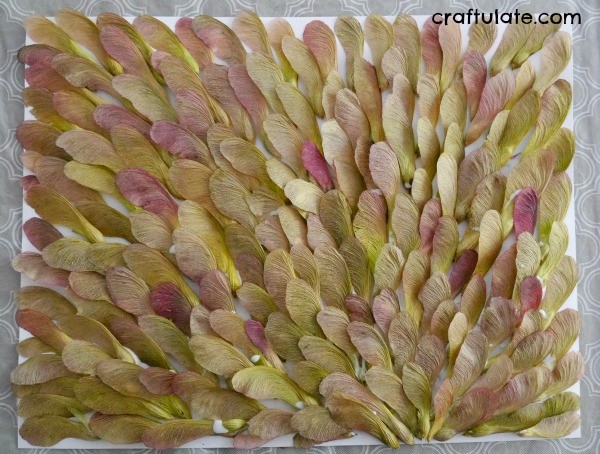 The seeds get very brittle as they dry out so you'll need to handle the finished artwork very carefully. I think I might frame this one though! 😉
Oh and those seeds? A week later they started to grow!  Here's how they looked after another week!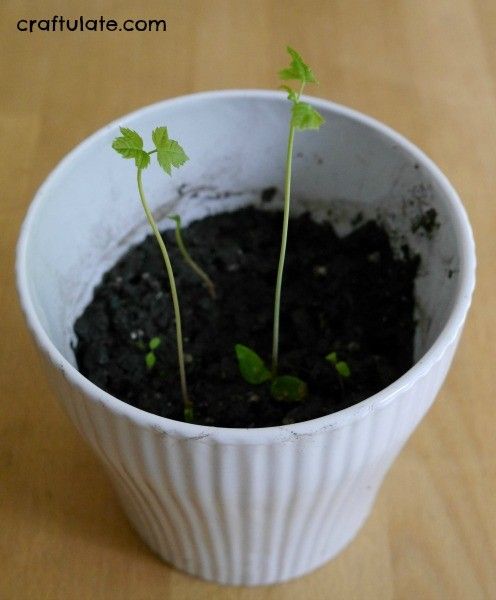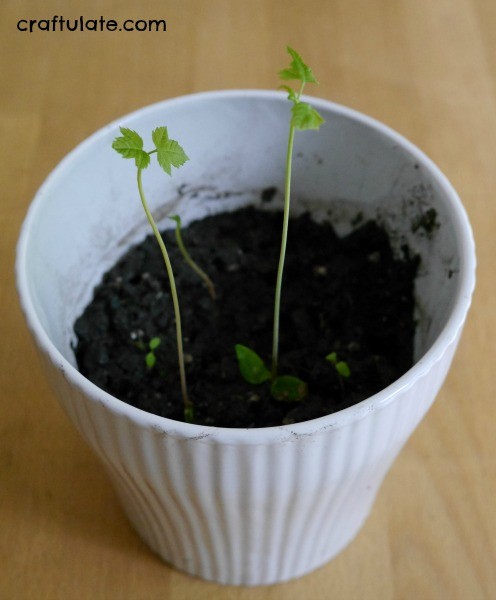 You can also use sycamore seeds for this art!
[bctt tweet="Use maple or sycamore seeds to make art with the kids!"]