Have your kids tried making a LEGO Maze for Hexbugs? It is such fun – see our video to find out!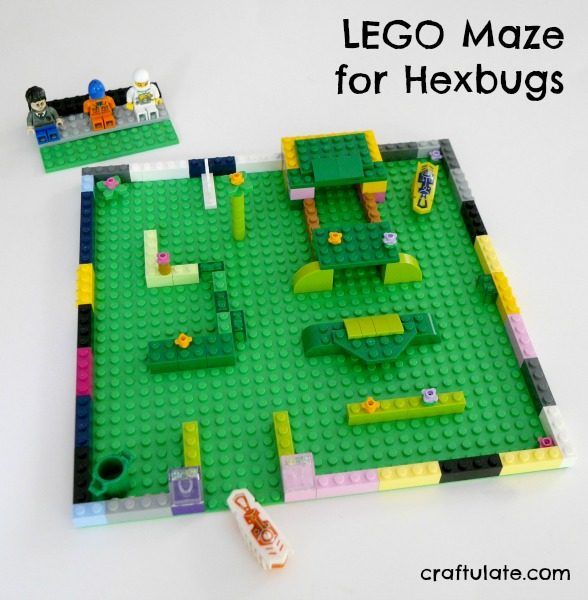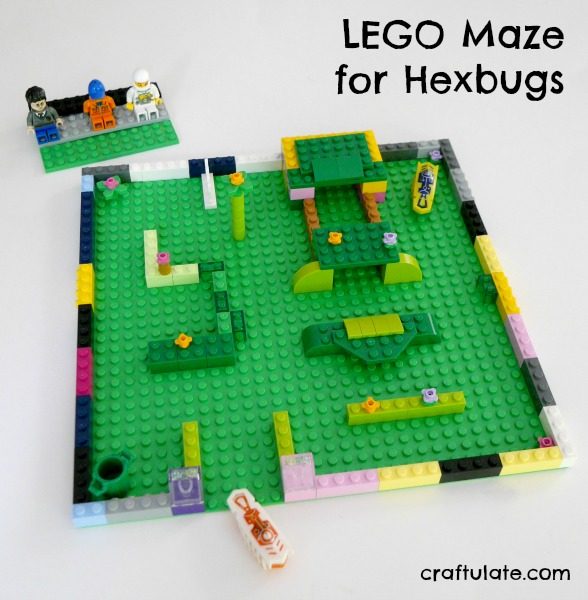 The following post contains affiliate links, which means that at no extra cost to you I can make a tiny bit of money to help support this blog. Thank you!
We've been through the train phase. We're still partly in the Hot Wheels phase. But LEGO is starting to take over. Actually, its popularity with my son increased after I bought a 10×10″base plate. Before then, he would make each new kit, enjoy the item, and then play with it ready-built. But there is so much more to LEGO! He's always liked mazes. And Hexbug Nanos are an old favorite (although he loves them best when we use them for painting!).
So combining LEGO, mazes, and Hexbugs was a definite success with my son. The first maze was a joint effort. We started building a maze on the plate.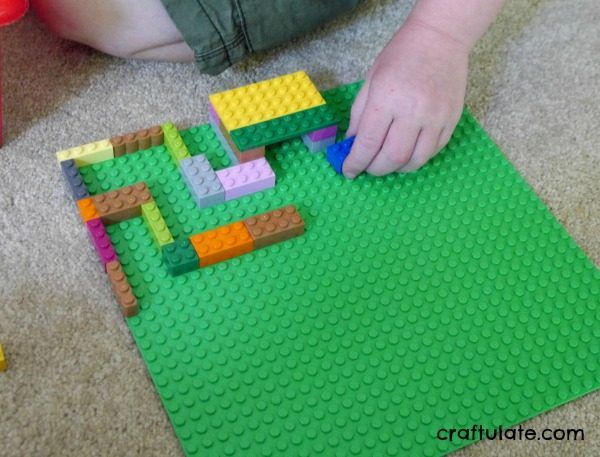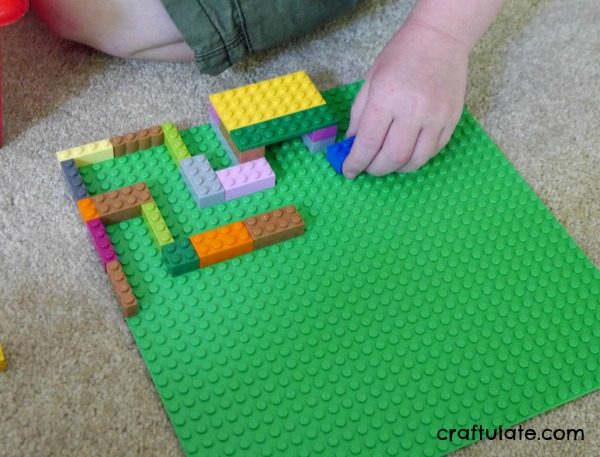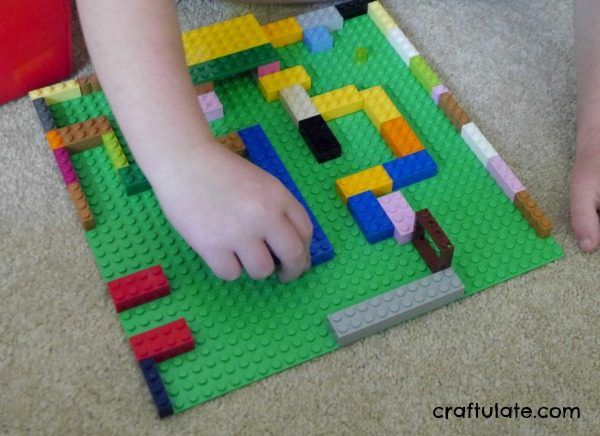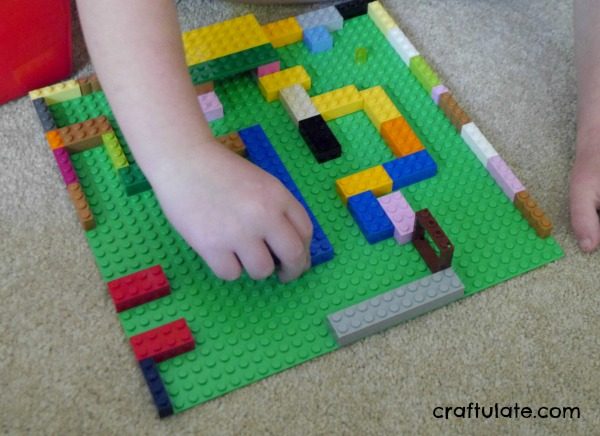 We made sure that the plate was enclosed with bricks so that the Hexbugs wouldn't escape. We couldn't wait to test out our first maze!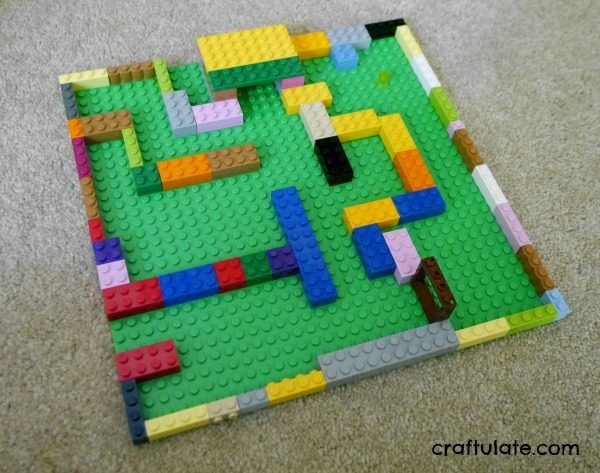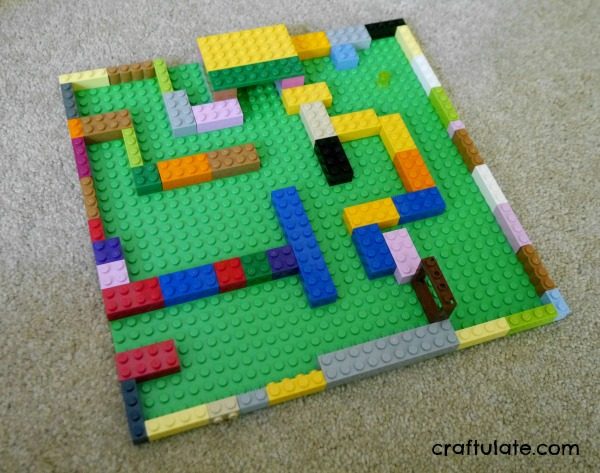 It worked really well, but we had to make sure our Hexbug Nanos had new batteries – they need as much energy as possible!
For our second maze we added more obstacles. We both LOVED how we worked in a door – and that the Hexbugs could open it!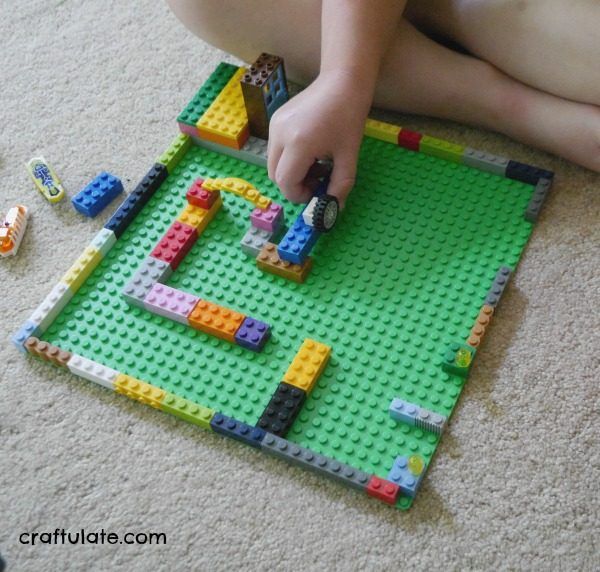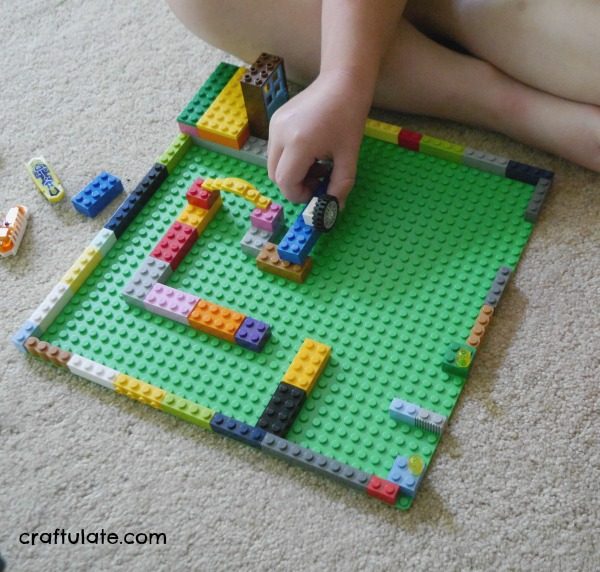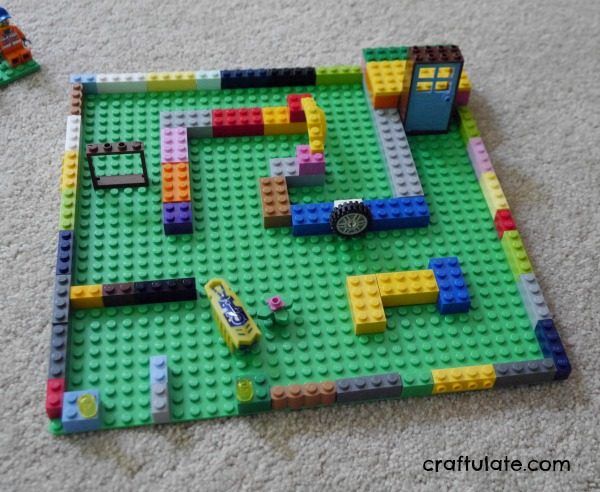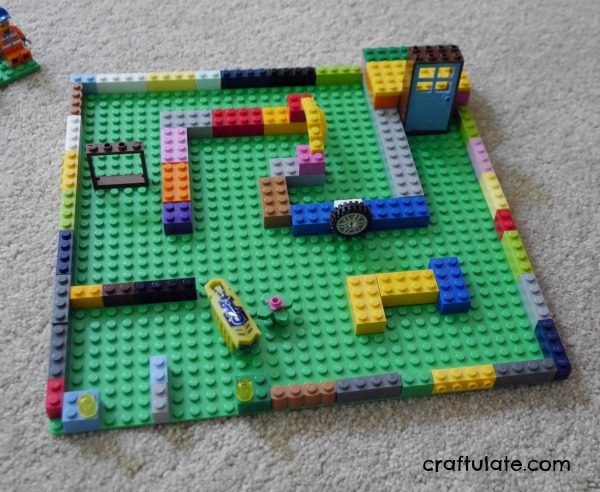 F wanted to keep inventing new mazes, so we kept going. Our third maze took on a theme – a garden! We used only green blocks and added fences and flowers.
Luckily we had LEGO Harry Potter and Hagrid to watch over us! 🙂
Want to see the maze in action? Here's the video!
[bctt tweet="LEGO Maze for Hexbugs #lego #hexbugnano #kidsactivities" username="craftulate"]