These leaf bracelets are a really lovely way to celebrate nature!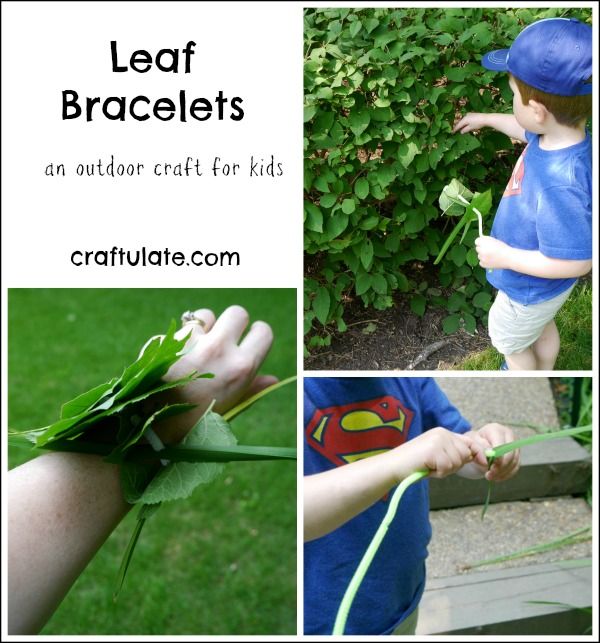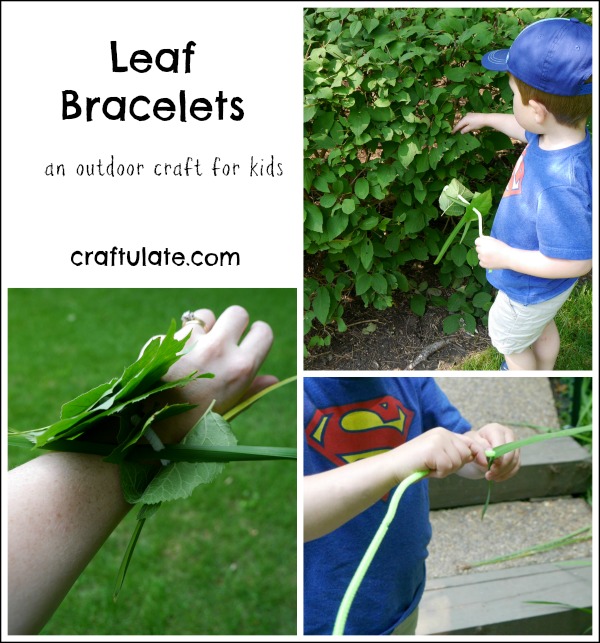 The following post contains affiliate links, which means that at no extra cost to you I can make a tiny bit of money to help support this blog. Thank you!
I originally intended this activity to be making nature wands: thread as much as you can onto a pipe cleaner – leaves, flowers etc. But my son decided that it should become a bracelet – and I loved that idea even more!
We ventured out into the back yard, and walked around collecting as many different kinds of leaves as we could. Because I was with him, I allowed him to pull leaves from growing plants and trees – just this once!
We threaded them onto pipe cleaners – adding a hook at one end to stop them falling off.
It was so much fun to see how many different types of leaves we could find! Note: Watch out for nettles, poison ivy, or anything with spikes! We decided to just use leaves, because neither of us wanted to pick the flowers!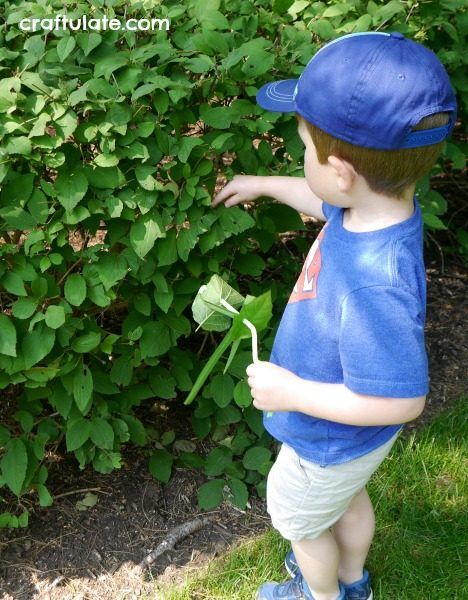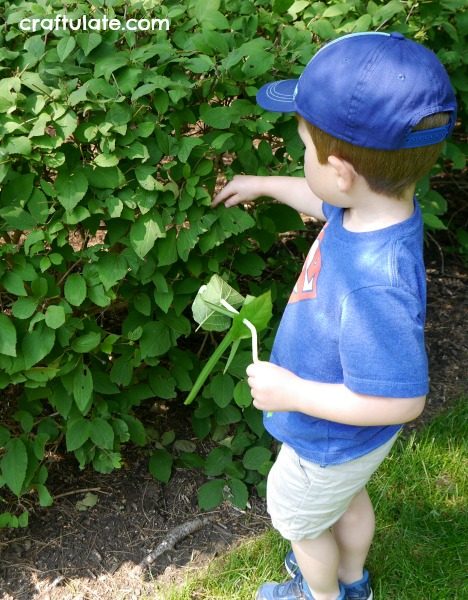 Once we had filled the pipe cleaner, we wrapped our new bracelets around our wrists and twisted the ends to secure them. This is F in super hero pose!
And mine – slightly more elegant… 🙂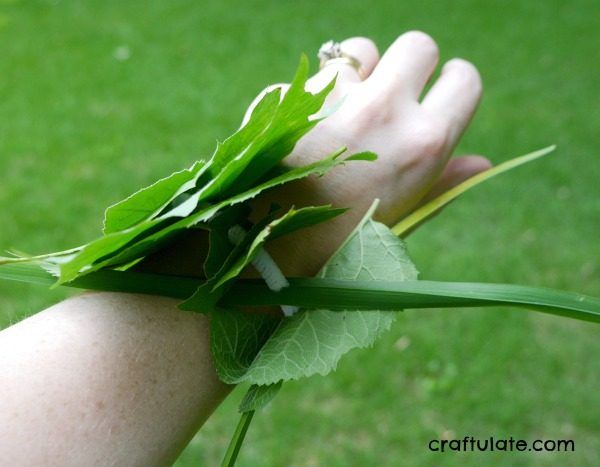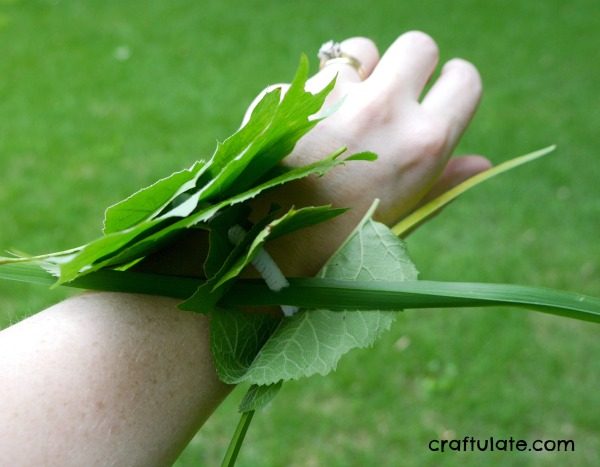 [bctt tweet="Leaf Bracelets – a fun nature activity with kids" username="craftulate"]