Kids will have fun staining the glass for these flower votive gifts – then decorating them afterwards!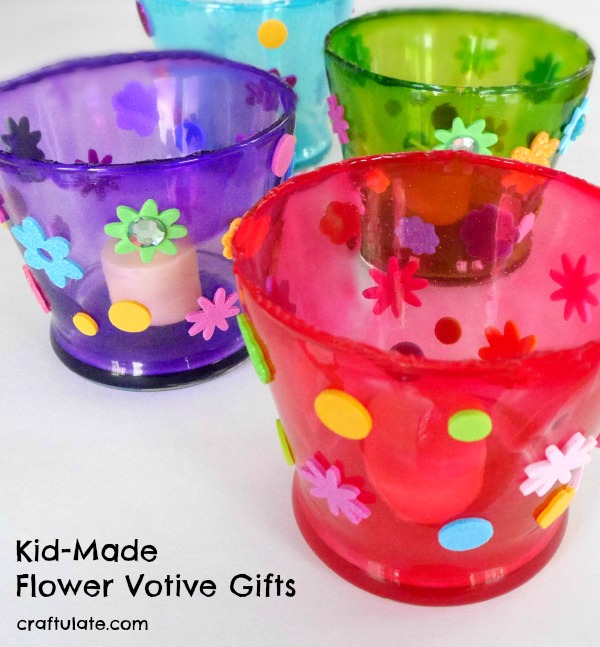 Disclosure: I was provided with this paint from PLAID free of charge in exchange for my fair and honest review. Please see my disclosure policy. This post also contains affiliate links, which means that at no extra cost to you I can make a tiny bit of money to help support this blog. Thank you!
My son and I love making gifts for others, and these flower votive bowls involved a whole new technique for us: staining glass! I bought the bowls from the dollar store, and the shape was just perfect for making into holders for candles!
To decorate the glass bowls we used the Sheer Color range from Mod Podge. As we had four bowls my son and I chose four different colors: Sheer Pink, Sheer Green, Sheer Purple and Sheer Aqua. This range of paints is ideal for decorating glass: when wet it appears milky, but when dry it turns translucent!
I showed my son how to pour the paint in – you need quite a lot for an even coating.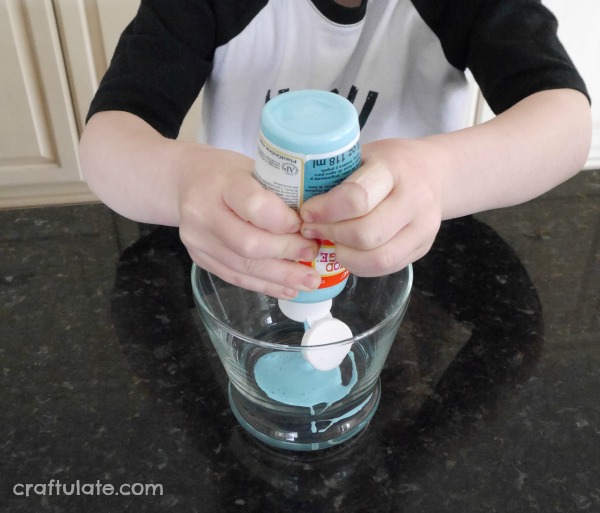 Then we swirled the bowl around, covering all the glass in the paint. He was very good at it and didn't spill a drop – but he did ask me to finish them off as the paint reached nearer the top!
Once the glass was fully covered we put them upside down on a wire rack over wax paper and let the excess paint drain out.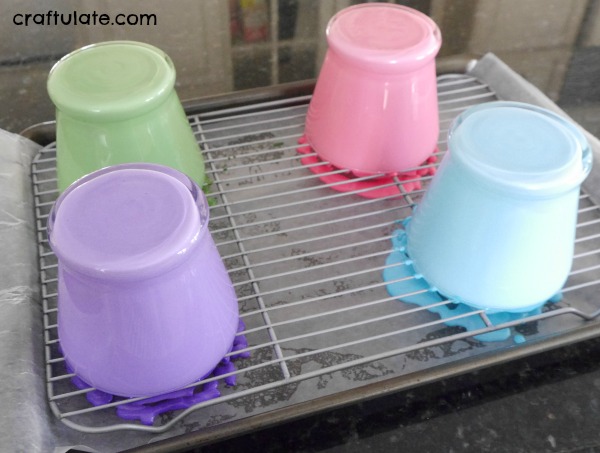 It took two days for the paint to dry fully! As you can see they changed from the pastel colors to these gorgeous jewel tones. I used a craft knife to remove any excess paint from the rims, and smoothed any rough parts with sand paper. This part is a task for an adult! Oh and the paint came off the rack with hot soapy water and a scrubbing brush.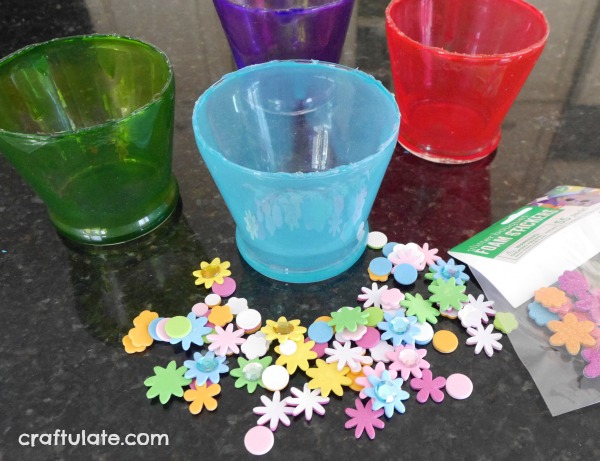 Finally it was time to decorate the votives! I collected all the flower stickers that I could find (including these glitter foam stickers from our friends at craftprojectideas.com) and we had a fun time decorating!
And here are the finished bowls!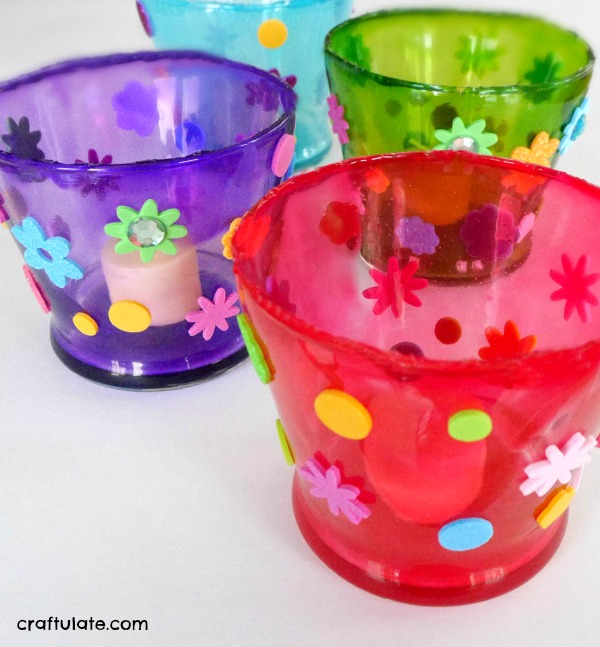 I did get some real candles (vanilla scented – also from the dollar store!) and tried them in one of the bowls. Nothing too bad happened until some wax spilled out of the candle, which slightly affected the paint on the base of the bowl. As I didn't want to spoil our handiwork when we give them away we will provide battery-operated tealights instead, but you could always line the base of the bowls with some foil if you wanted a real candle.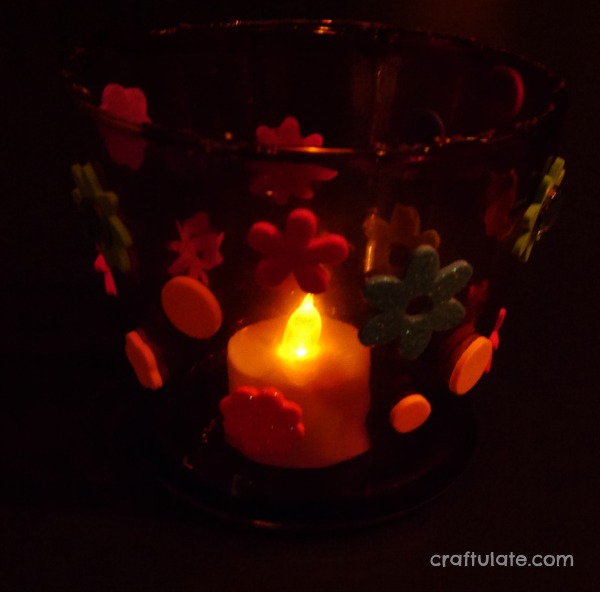 [bctt tweet="Kid-Made Flower Votive Gifts #kidscrafts #kidmadegifts" username="craftulate"]
These would make wonderful gifts for a special birthday or Mother's Day!