This hydrangea art for kids is made by stamping with okra! They will love the pretty effect!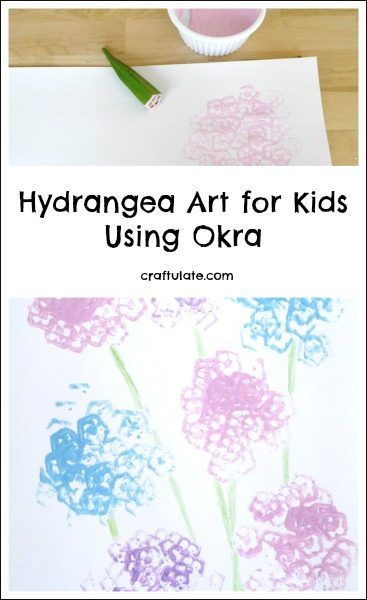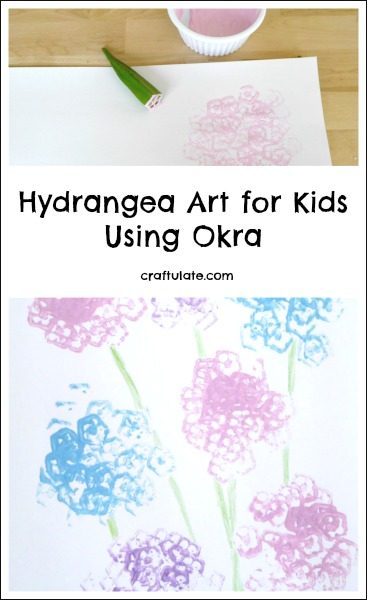 The following post contains affiliate links, which means that at no extra cost to you I can make a tiny bit of money to help support this blog. Thank you!
I have often seen hydrangea art made by blowing colored bubbles onto paper. The way that the bubbles pop looks so effective! But I have an alternative method of making pictures of the glorious flower that is the hydrangea!
A while ago we tried printing with vegetables. Celery hearts were the kids' favorite! One vegetable I didn't try (but wanted to) was okra. A cross section of okra is super pretty, and perfect for stamping. As my husband isn't keen on it, we don't have it in the house too often. But when he was away I got some in!
To prepare the craft I made up three different paints. As much as I value the idea of kids being able to create whatever they like, when they are actually trying to copy something from real life, it's a different sort of art. I mixed up some acrylic paint in light pink, light blue, and lilac. I had a little test run – it worked!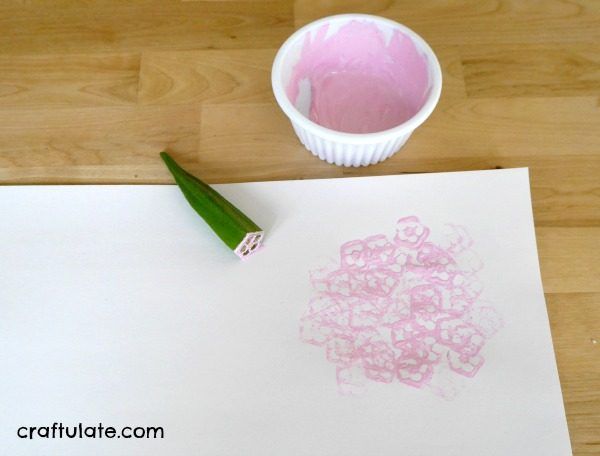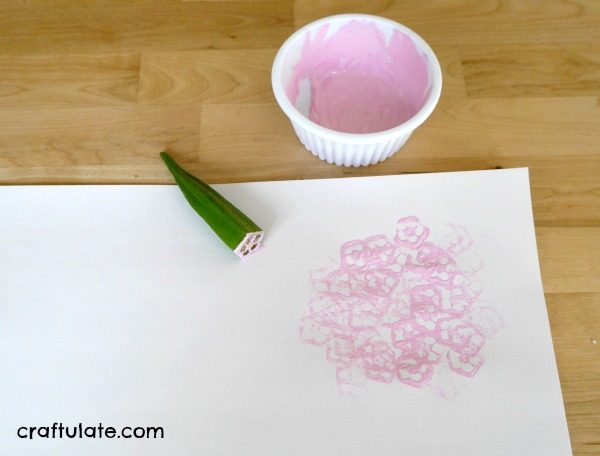 Then I invited my son to join in the activity. Like many other stamping activities, he got rather carried away and wanted to fill the page, but was soon persuaded out of it once I showed him that there were more colors to try!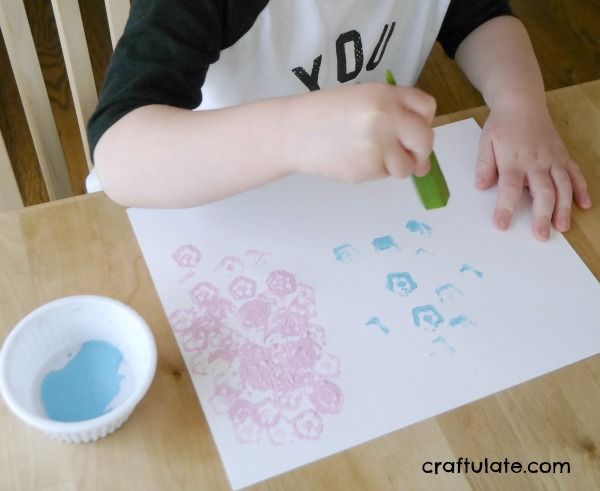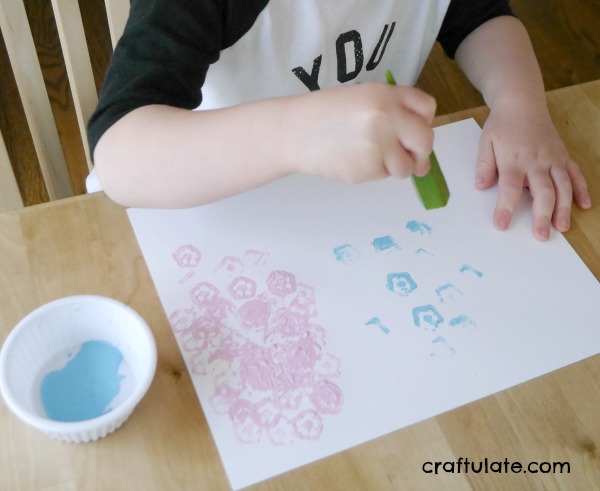 Once the paint was dry, I drew on some stems with a green pencil. I adore how the finished artwork looked!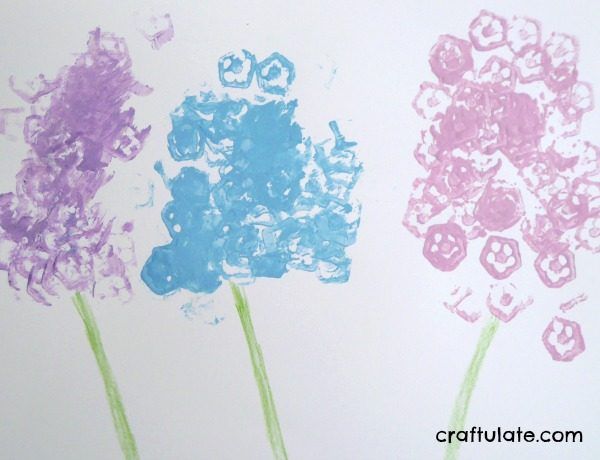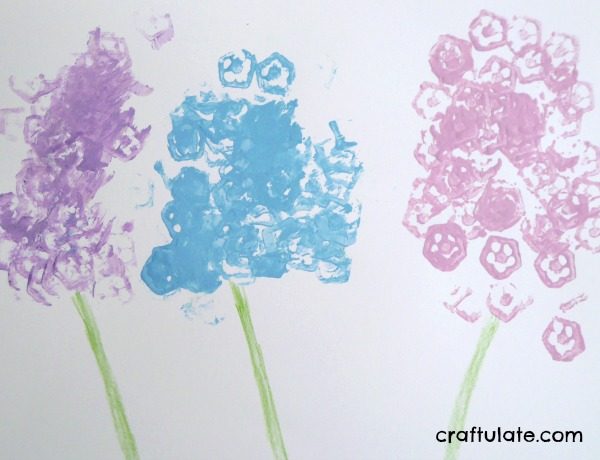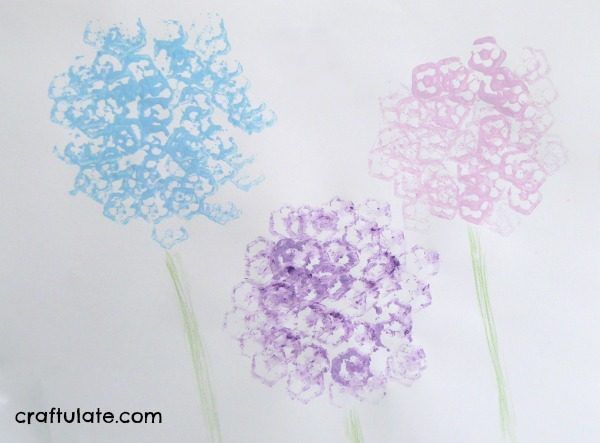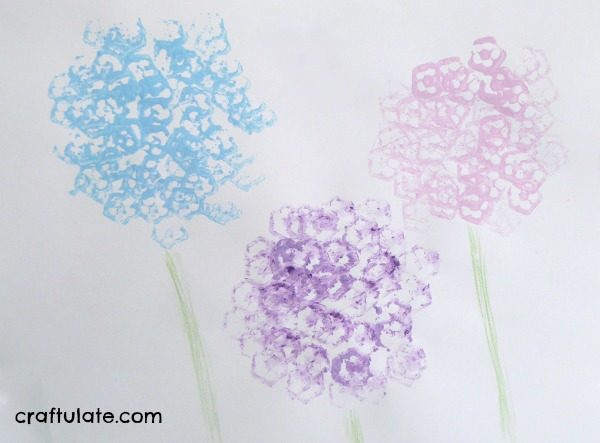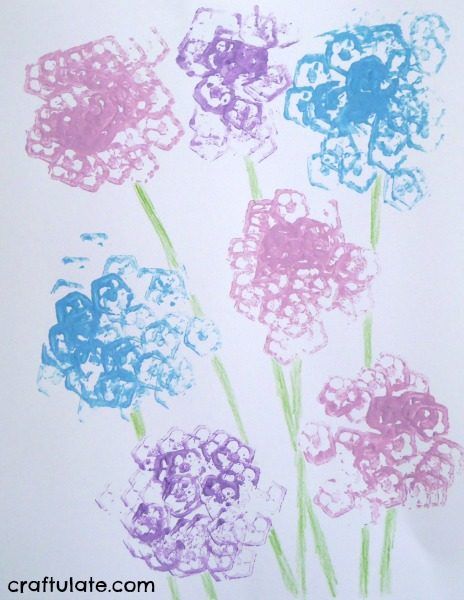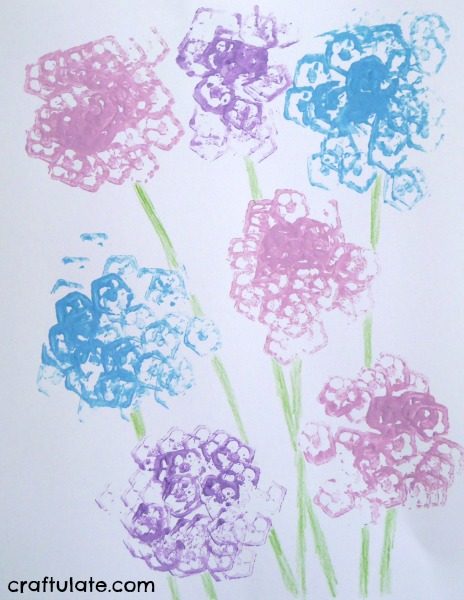 [bctt tweet="Hydrangea Art for Kids Using Okra #kidsart #artforkids #hydrangeas" username="craftulate"]