Planning a party? Check out these fun summer crafting kits from Oriental Trading!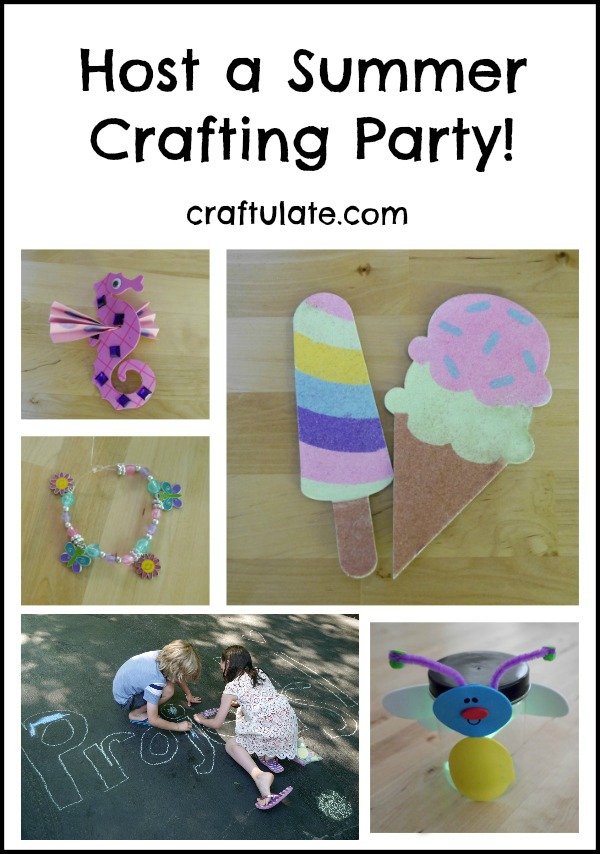 Disclosure: I was provided with these party items from Oriental Trading free of charge in exchange for my fair and honest review. Please see my disclosure policy. This post also contains affiliate links, which means that at no extra cost to you I can make a tiny bit of money to help support this blog. Thank you!
Like a lot of families, we tend to do less sitting-at-a-table type crafts in the summer – the lure of the outside is too strong! But sometimes you find yourself inside and in need of an activity – perhaps some unexpected rain, or maybe it is TOO hot one day! We were super excited to try out these summer crafts – all available at SUPER reasonable prices from Oriental Trading. Here are the six crafts that we tested for you:
DIY Fabulous Foam Great Gliders
Pack of 12, comes with a variety of colors, with plastic nose protector and letter/shape stickers for decoration.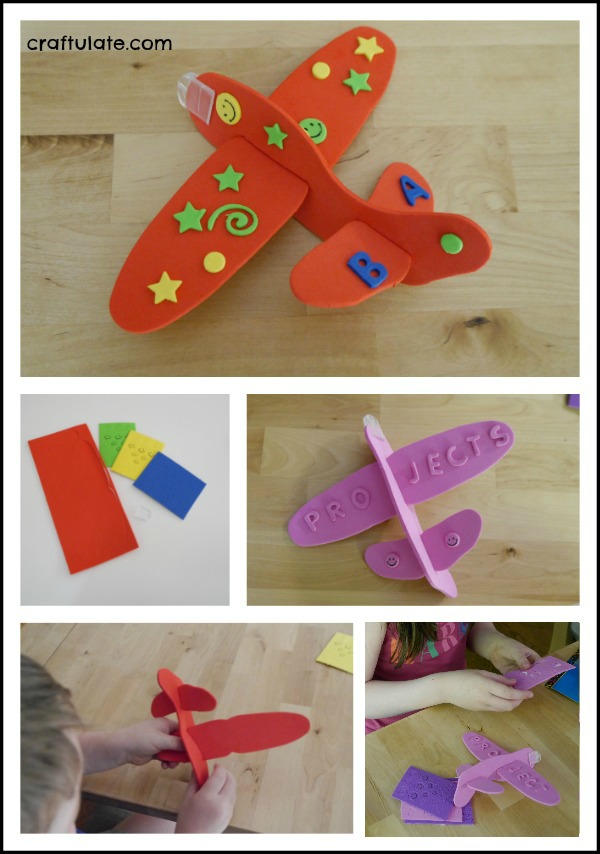 Super easy to make and fun to decorate. They fly well!
Beaded Butterfly & Daisy Charm Bracelet Craft Kit
Pack of 12 with plastic beads, pretty enamel charms and stretchy cord.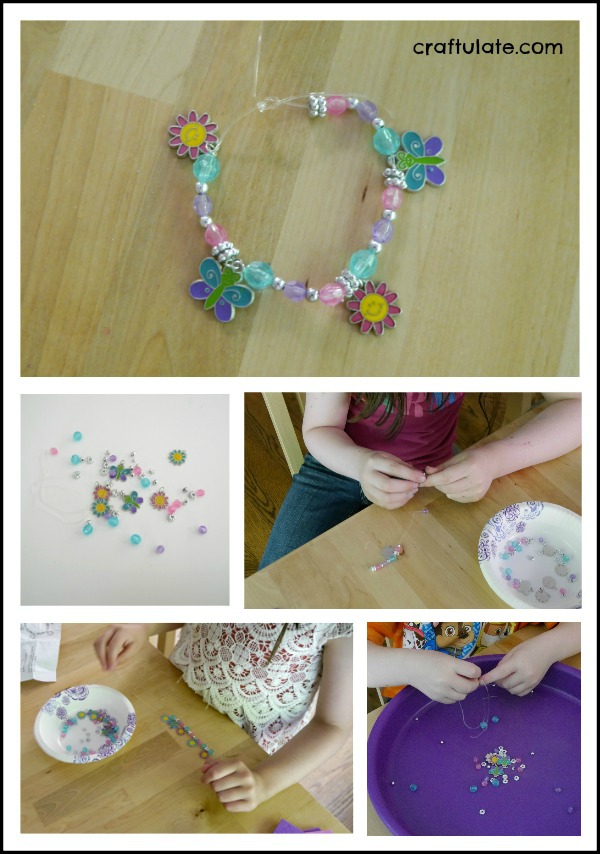 This craft was a little more popular with the girls – and they loved the pretty charms!
Summer Treats Sand Art Pictures
Set of 12 in three different ice cream and popsicle shapes. Sectional adhesive panels for easy designs. Sand included.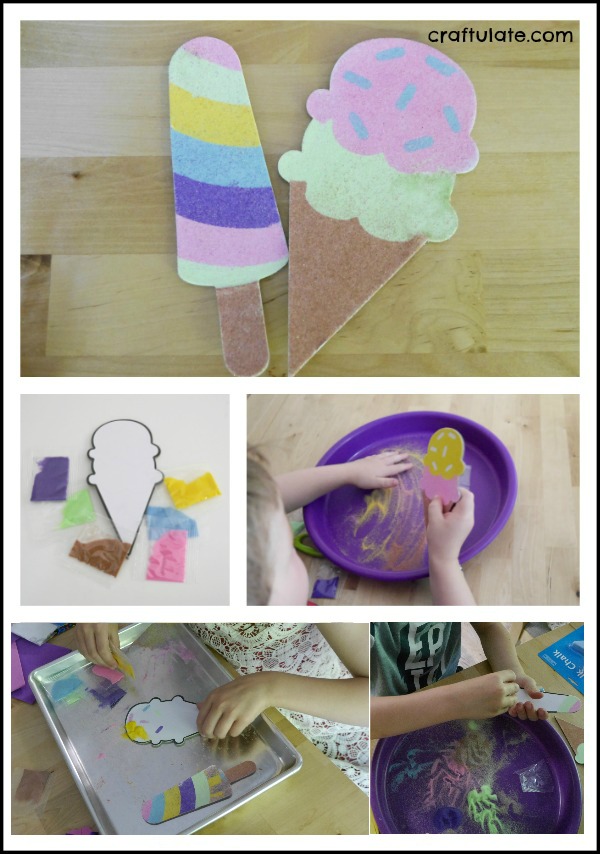 Definitely the most popular craft of them all! Everyone loved how easy it was to make the sections different colors. 
Firefly Jars Craft Kit
Set of 12 jars with glow stick included!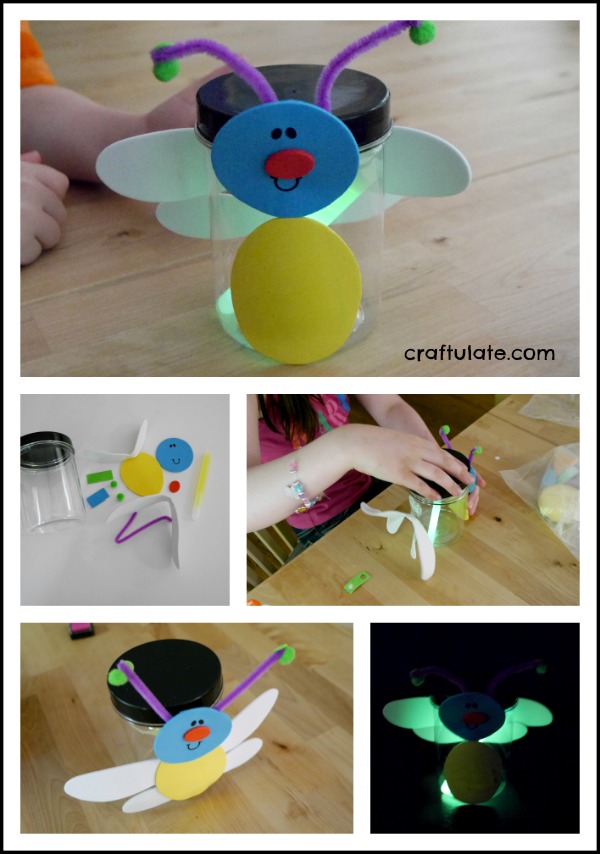 The kids loved that the kit came with a glow stick! Instructions were slightly tricky to follow, but everyone ended up with a firefly they were happy with!
Seahorse Craft Kit
Pack of 12 kits to make seahorses. A range of colors are included, along with jewels and stamp pads.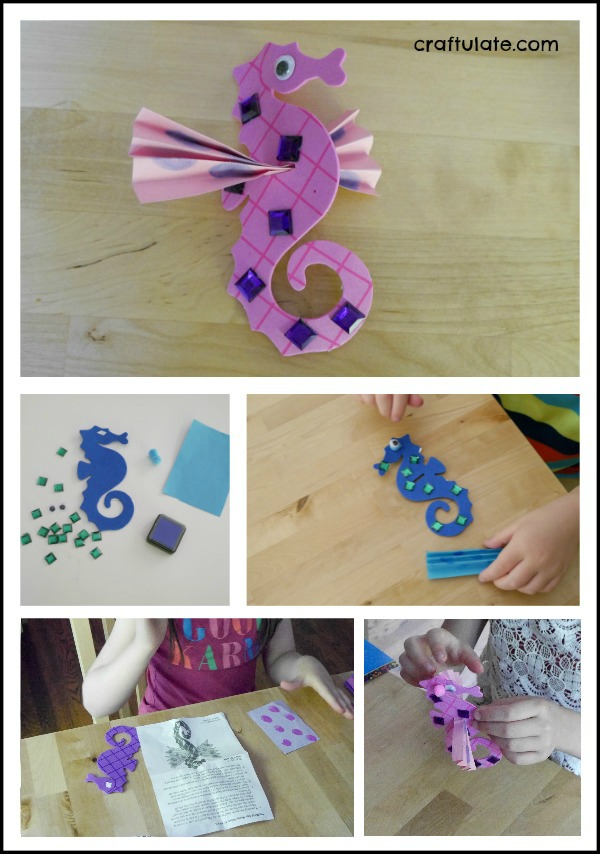 These seahorses were so cute!
Sunshine-Shaped Sidewalk Chalk
7 pieces of colored sidewalk chalk in a fun sun shape.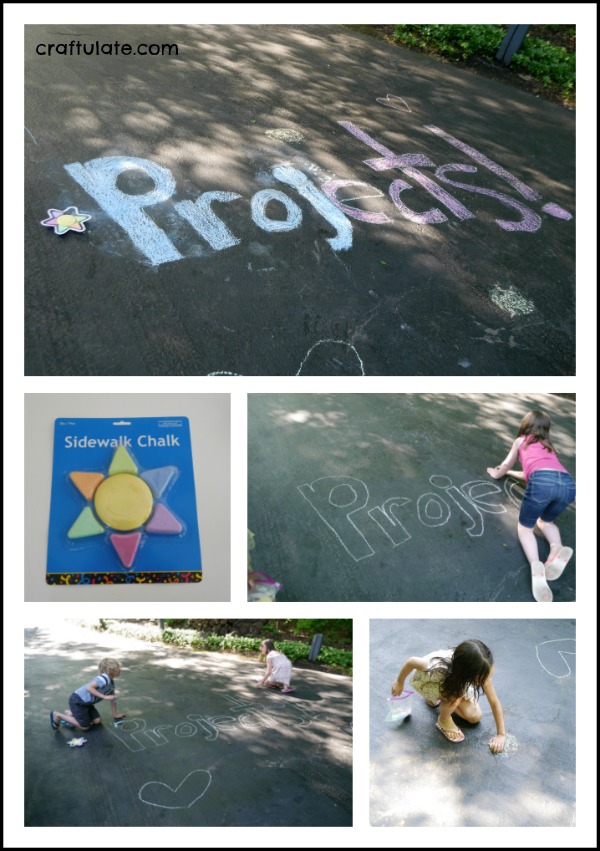 And after all that inside crafting, we headed outside with the chalk and got creating on the driveway!
Host a Summer Crafting Party! Craft ideas from Oriental Trading.
Click To Tweet
Each of the sets of crafts came in individually bagged kits, so it was really easy to hand them out to the kids. We didn't need to add anything like glue to any of the kits – everything we needed was provided. It made my job so easy!