Here's how to plan a super easy Christmas crafts party for the kids, with help from Oriental Trading!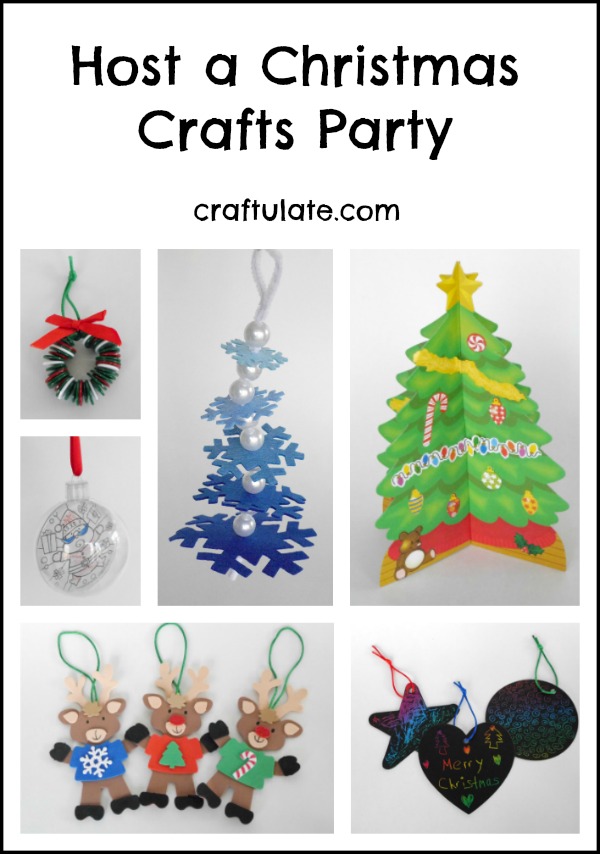 Disclosure: I was provided with these craft kits from Oriental Trading free of charge in exchange for my fair and honest review. Please see my disclosure policy. This post also contains affiliate links, which means that at no extra cost to you I can make a tiny bit of money to help support this blog. Thank you!
Whether you host a Christmas party for the kids or you have a lot of family staying with you over the holiday season – it's a great idea to have some easy craft kits on hand to occupy everyone. These craft kits from Oriental Trading require zero set-up or preparation, so you can just open them up and go. Only one of the crafts needs glue (but right at the end) so they're mess free, too!
My son and I recently visited some friends of ours – and we had a wonderful Christmas Crafts party!
The first craft we tried was these Christmas bags – they come in three styles: tree, stocking, and angel. We actually chose to use glitter glue and sequins to decorate them, which of course can be a bit messy, but paint, pens, crayons or pencils would work well too!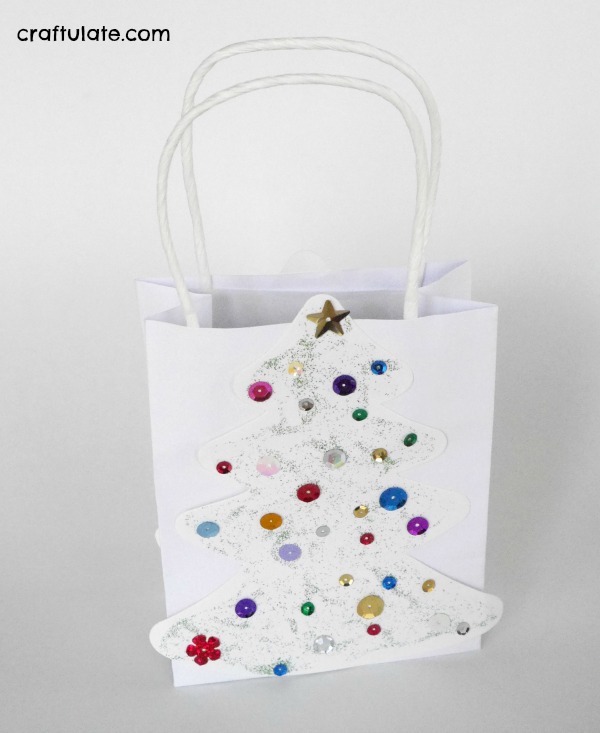 Next we tried these cute color-your-own ornaments. They have a double-sided Santa picture inside for kids to complete. My son's version was rather minimal – but featured a blue moustache!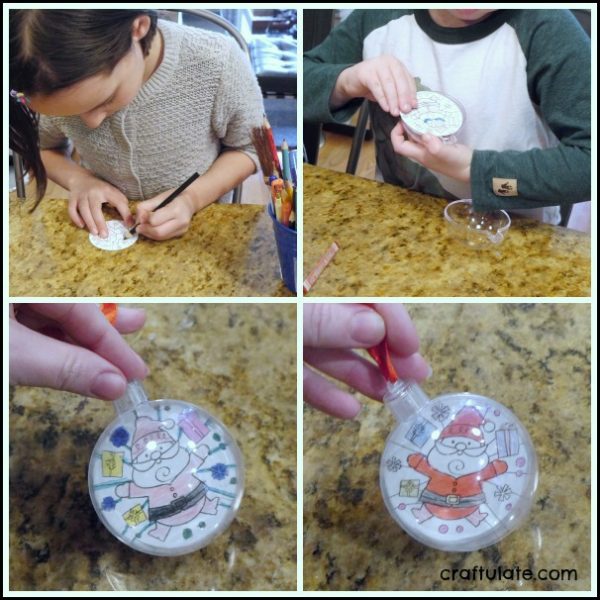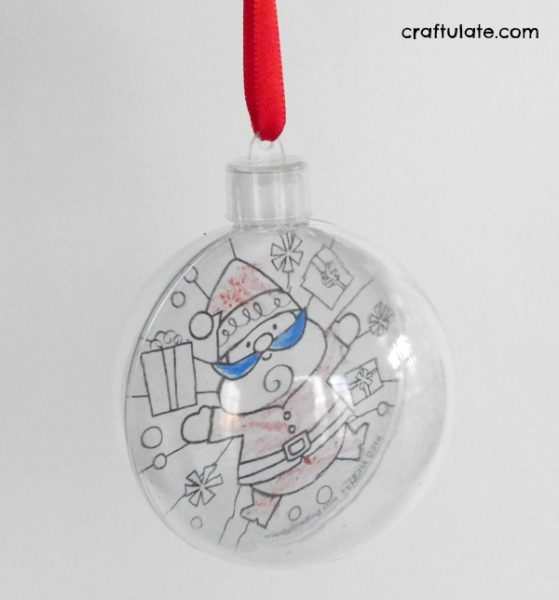 These fun reindeer ornaments didn't need any glue as all the craft foam parts were adhesive. And there were three fun styles!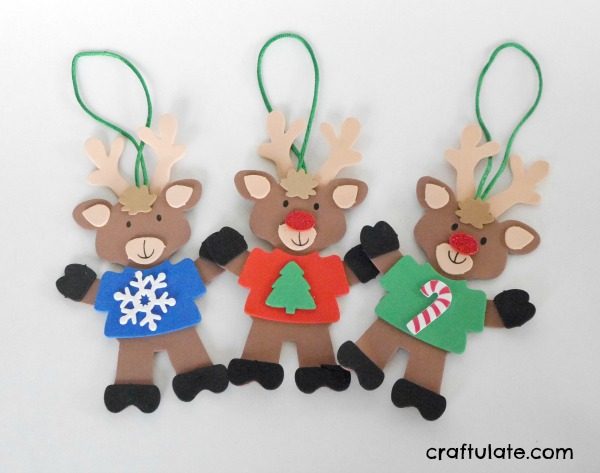 Scratch art is always popular with kids, and this pack comes in round, heart and star shapes.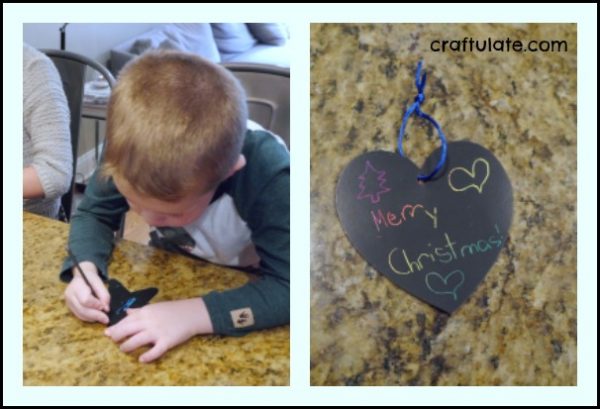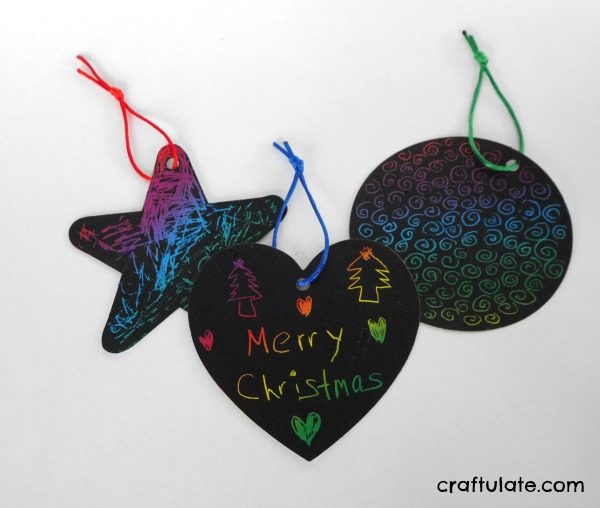 I love the blue tones in this snowflake and bead ornament, and it is so easy to make!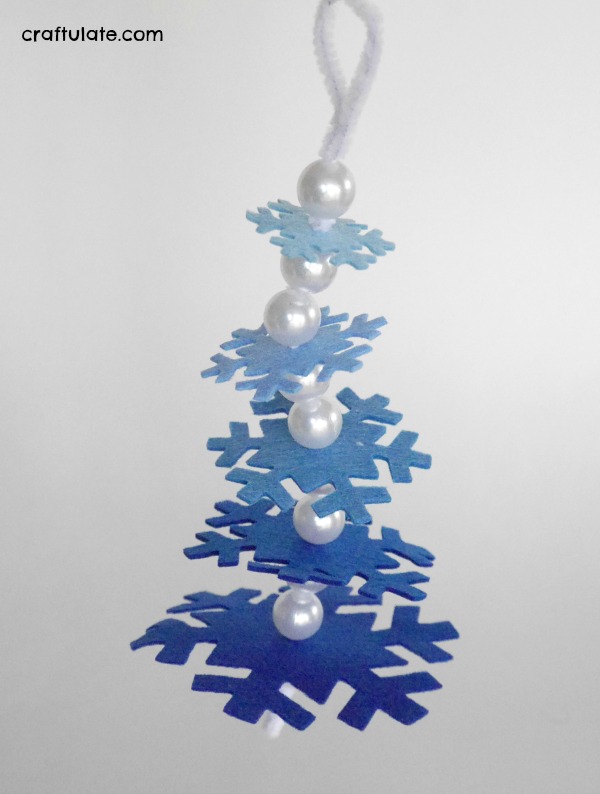 These 3D Christmas trees are perfect for kids who love stickers! Each tree comes with a huge sticker sheet so they can decorate the tree however they like!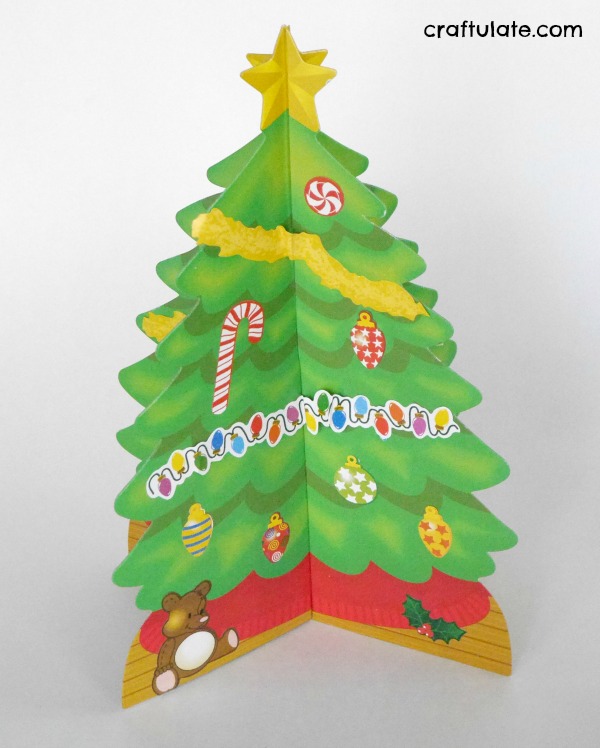 And our last craft was this adorable button wreath! This was the only craft that required glue – just to attach the ribbon at the top.