This homemade soap for kids is a great way to encourage little ones to wash their hands!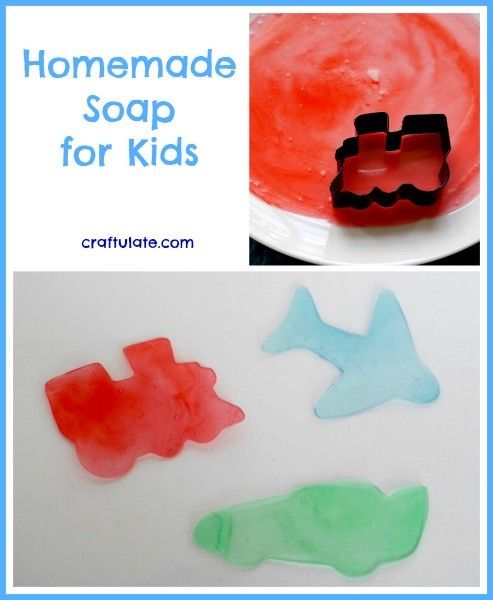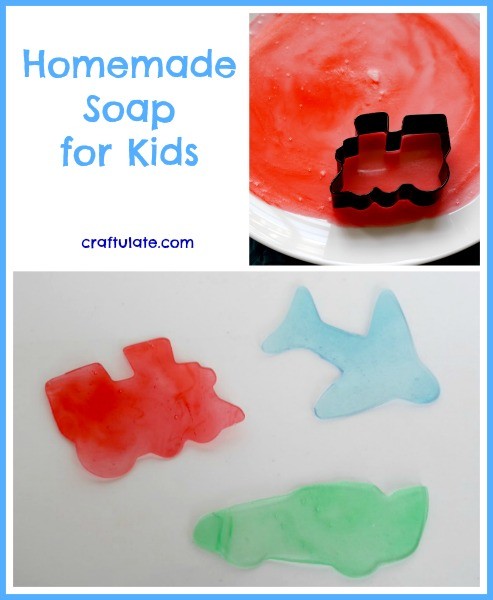 The following post contains affiliate links, which means that at no extra cost to you I can make a tiny bit of money to help support this blog. Thank you!
Sometimes kids need a little encouragement to wash their hands. Making fun soap for them can really help! To make this homemade soap we used:
Melted soap can be very hot, so my mother and I made these for my son as a surprise. Older kids could help make these, however.
Place the soap in a bowl and microwave in short bursts until completely melted.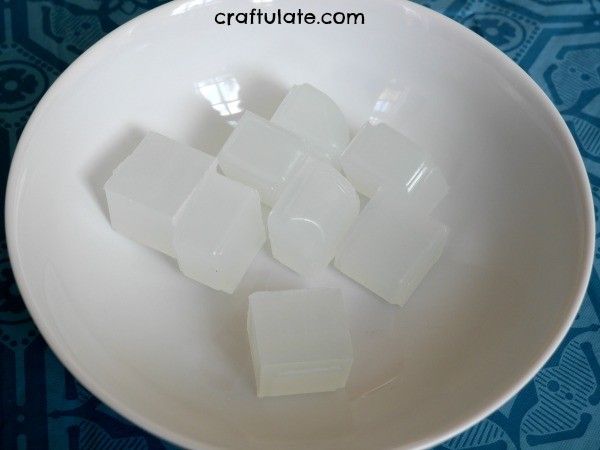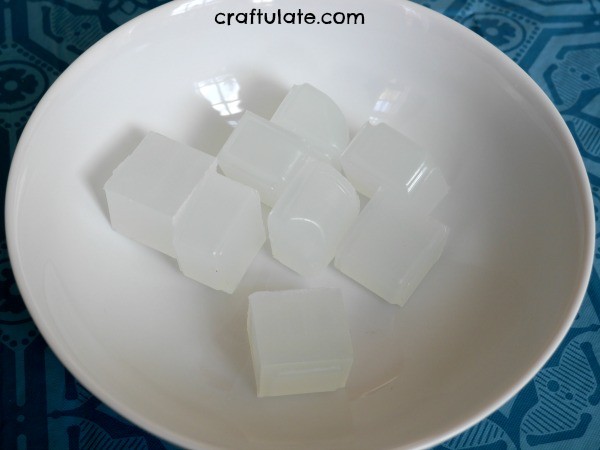 Working quickly, divide the mixture into different bowls and stir in a drop or two of food dye. Pour the mixture onto large plates. If the soap has started to solidify, place in microwave again until liquid. Work it around the plate until you get a thin layer all over.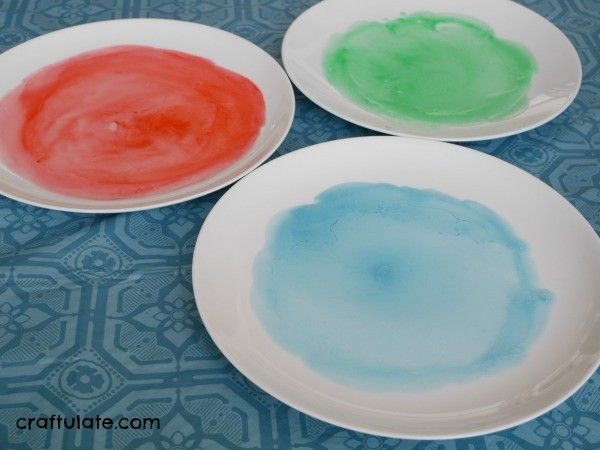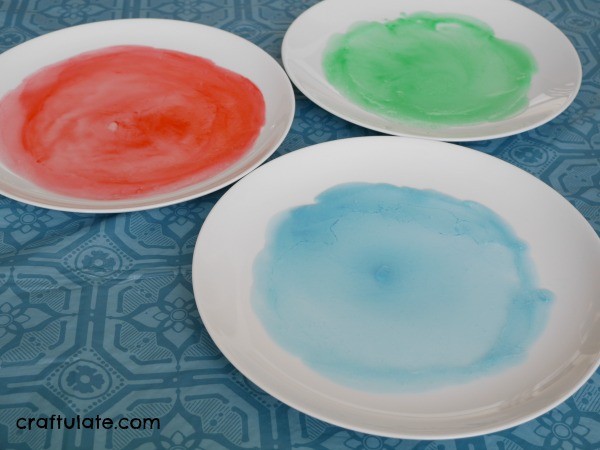 Leave the soap to set, then use cookie cutters to make the soap shapes. We used a transportation themed set (a car, a train and an airplane) but of course you could use any shapes! Mini cookie cutters would be fun too.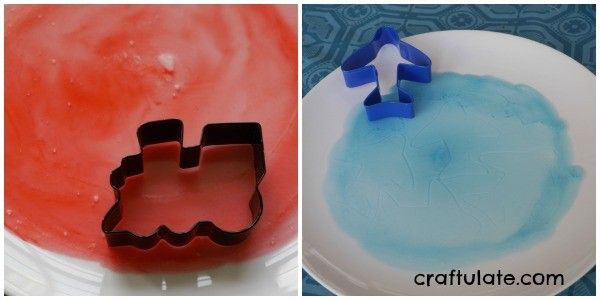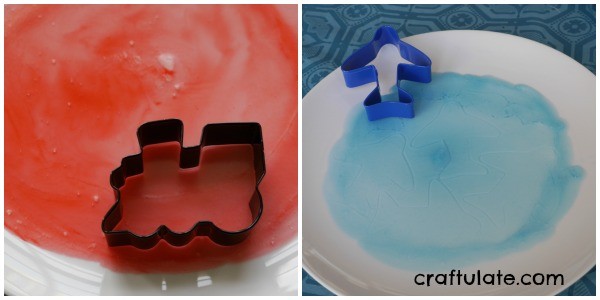 Prising the soap shapes off the plate was a little tricky, so a small metal spatula came in handy. When the soap shapes have completely dried they can be placed in a container beside the sink, all ready for use!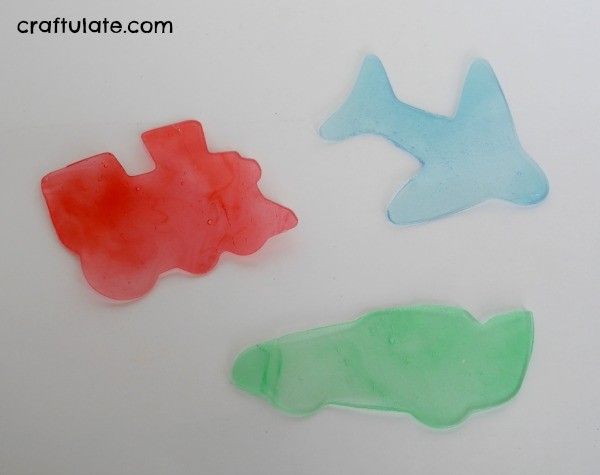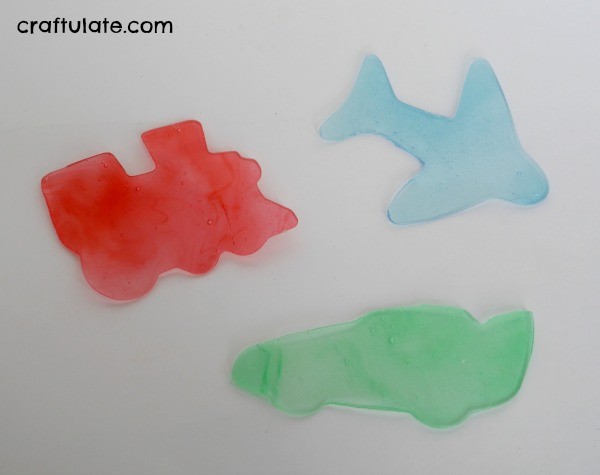 We made these ones for my son unscented, but of course it is super easy to add a few drops of your child's favorite extract or oil. My mother made some pretty green soap flowers in a silicone mold with some added peppermint extract.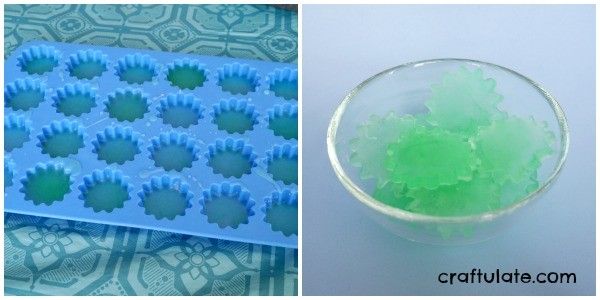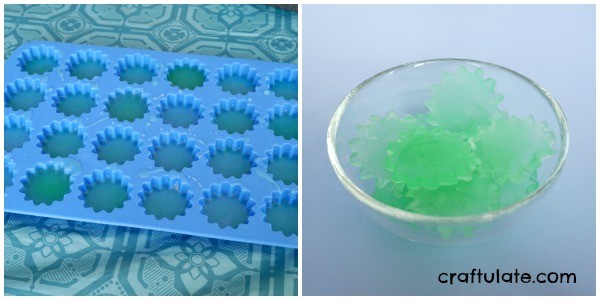 These would make lovely gifts or party favours!
Inspired by SheKnows.