This Father's Day gift wrap will make my son's gifts to his Daddy even more special!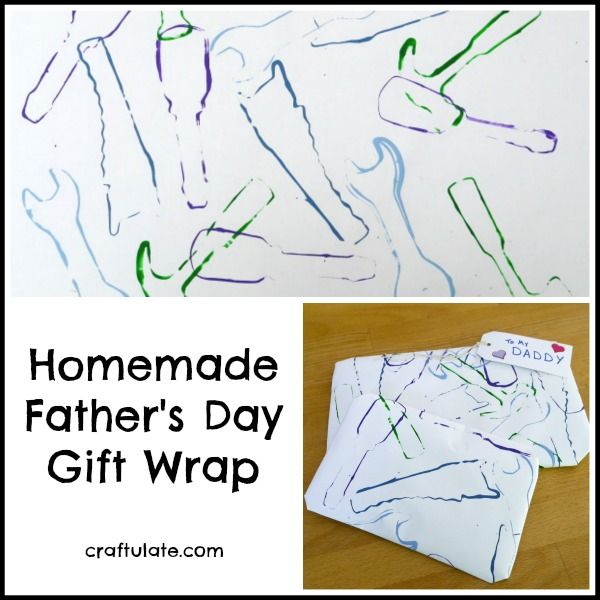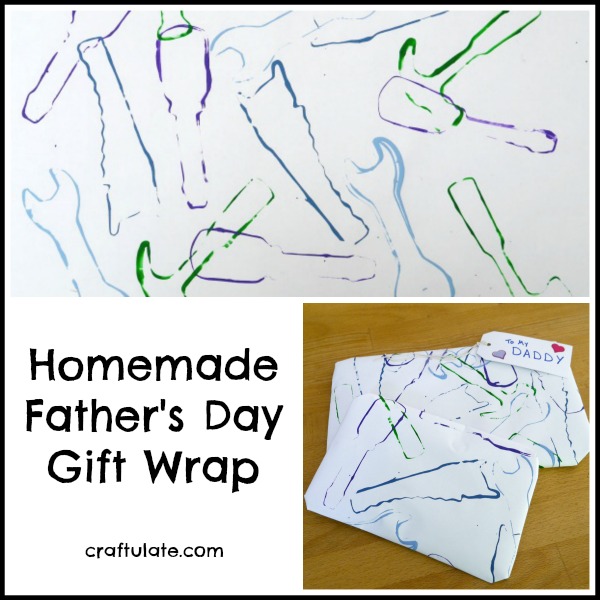 The following post contains affiliate links, which means that at no extra cost to you I can make a tiny bit of money to help support this blog. Thank you!
I have used this technique for making gift wrap several times before, and I never tire of it! Mainly because it is SO easy, especially with younger kids. To make the gift wrap you'll need:
Pour some paint onto the paper plates and spread it around with the brushes. Our cookie cutters were quite large so I needed to spread the paint around the entire plate.
Then just invite your child to dip the cookie cutters into the paint and stamp them onto the paper!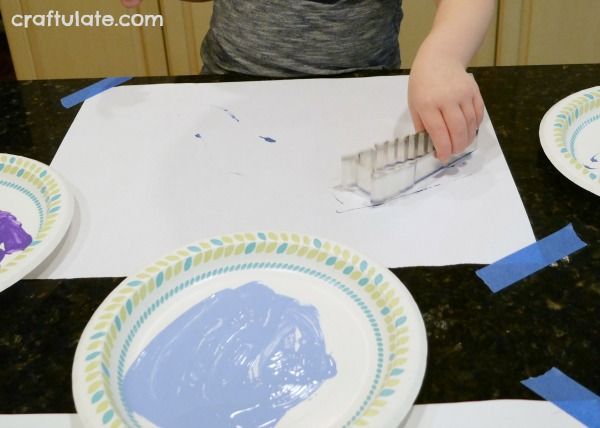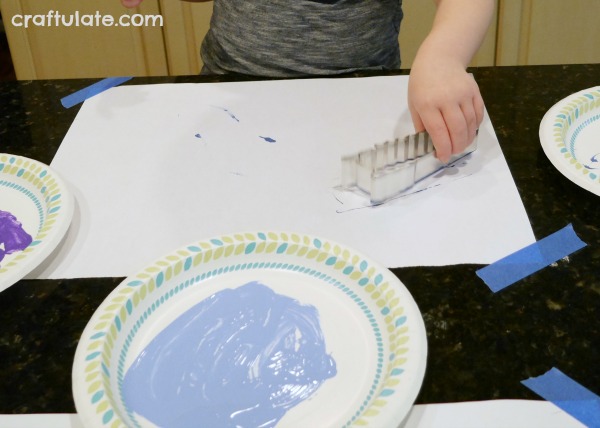 My son used just one cutter per colour – but you could mix it up if you are more wild and crazy than we are. Which isn't difficult!!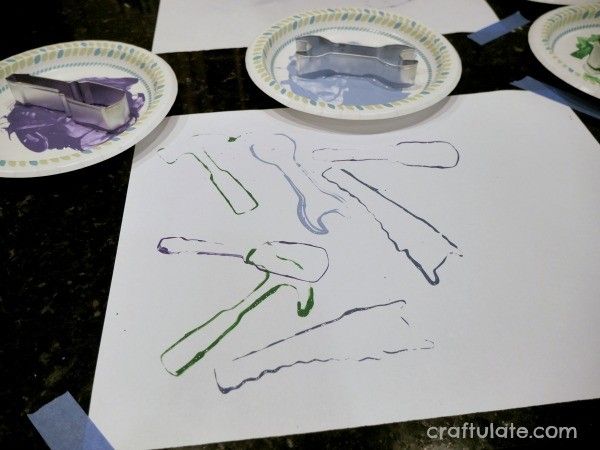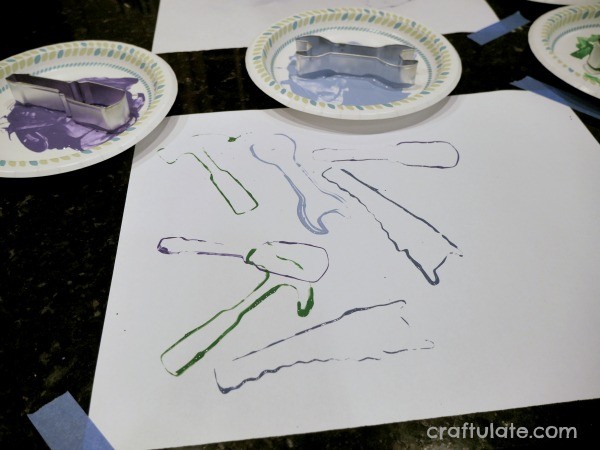 We each made some gift wrap – mine more spaced out, his were more overlapping. But I like both options!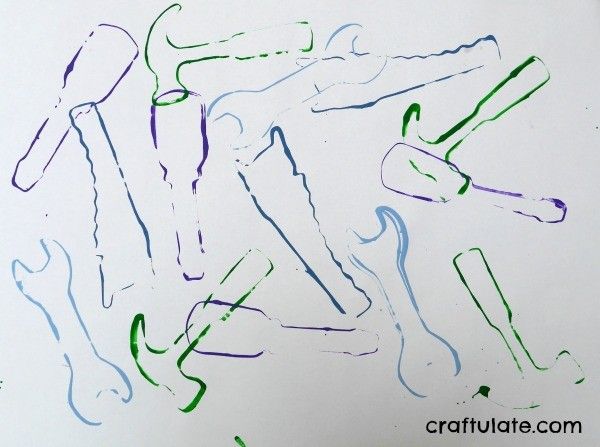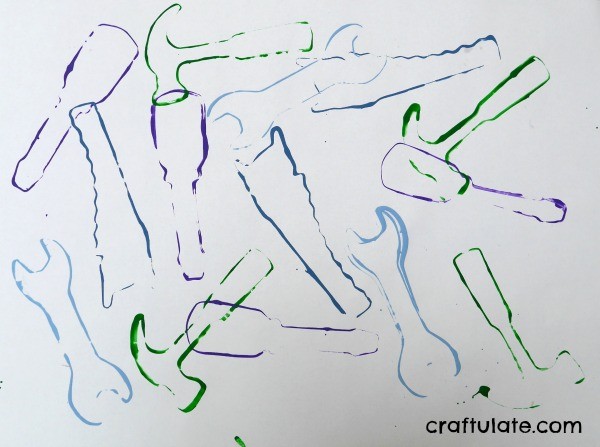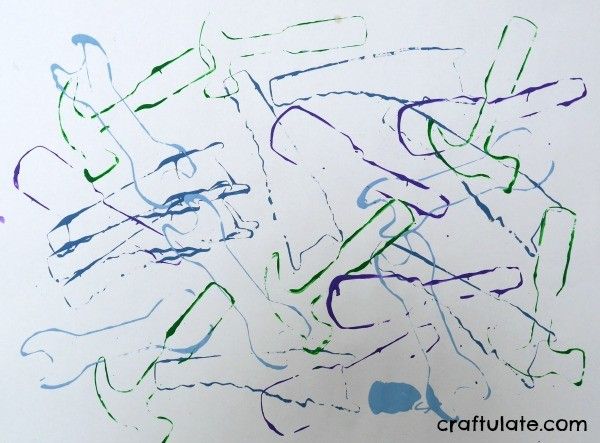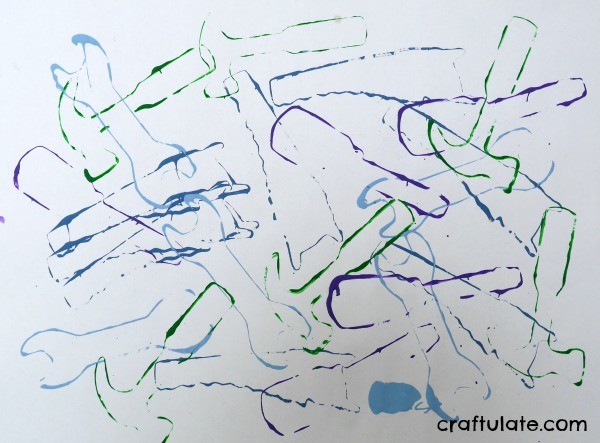 And here are the wrapped presents! A decorated handkerchief and a fun tool craft to hang on the wall of his workshop!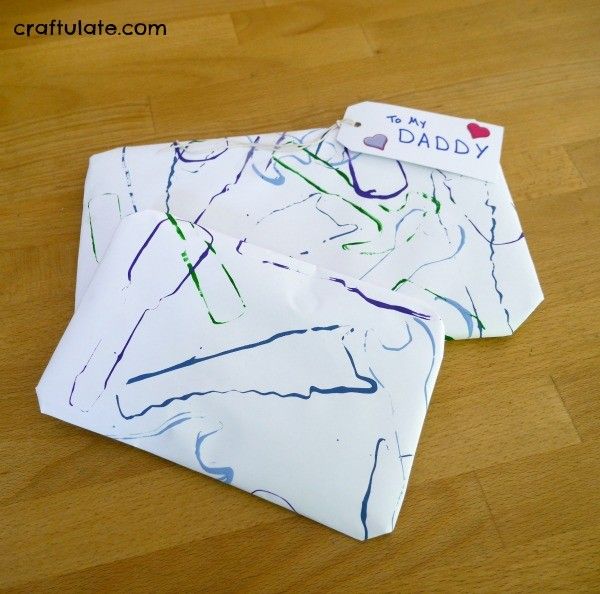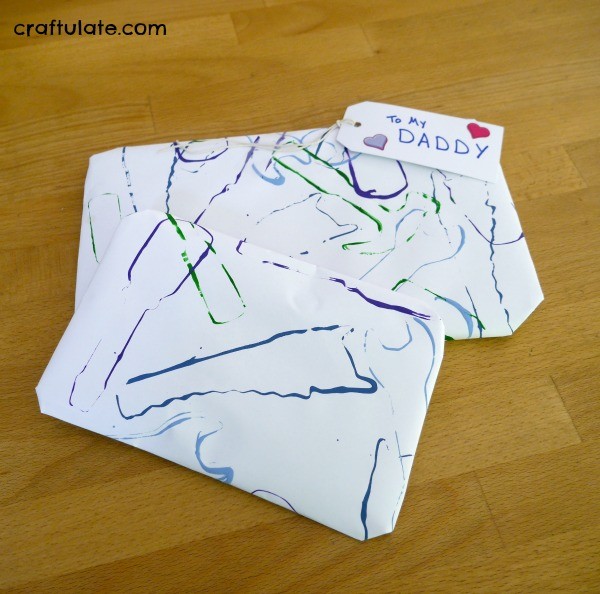 Please note that if you are also intending to use the cookie cutters for making cookies (like I'm sure we will) then make sure they are thoroughly washed.
Follow my Father's Day board on Pinterest for more great ideas!
Follow Craftulate's board Father's Day Crafts and Gifts on Pinterest.