These Father's Day handkerchiefs have been decorated by my son – one each year!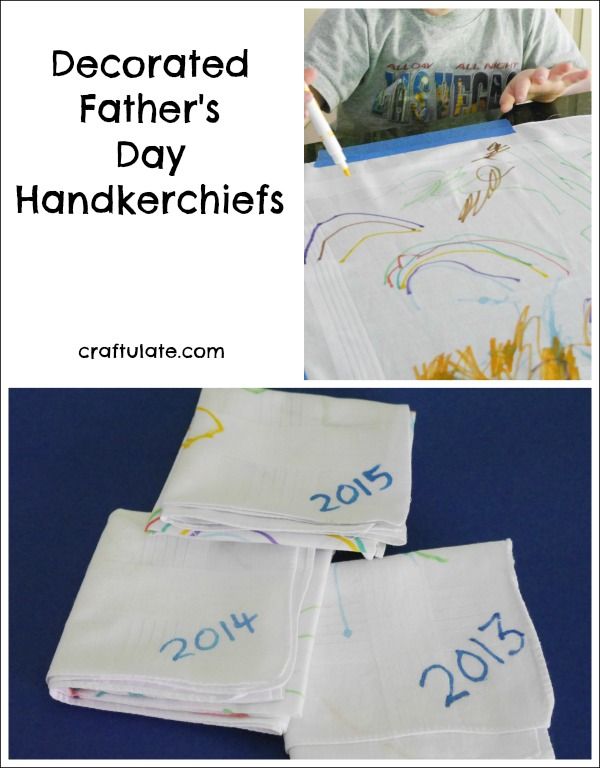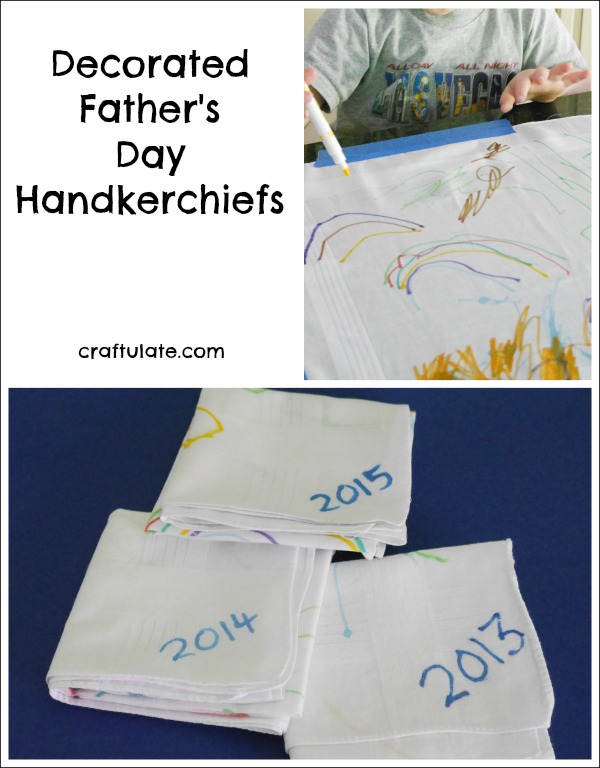 The following post contains affiliate links, which means that at no extra cost to you I can make a tiny bit of money to help support this blog. Thank you!
So we started this tradition in 2013, when my son was just over two years old. We did it again last year and we just did this year's version. We may well continue!
To make these decorated handkerchiefs, we used:
Tape
Iron or tumble dryer to heat set the markers
Here's the 2013 version:
I taped a handkerchief to the table and gave F the markers. Looking back it feels like he'd hardly used them before! I rotated the handkerchief so he could easily reach it all.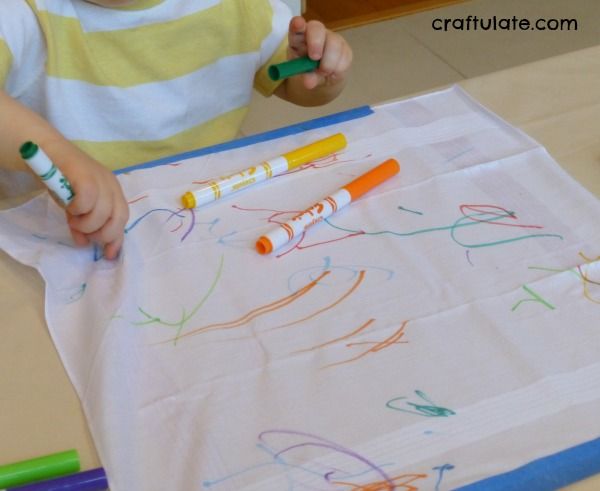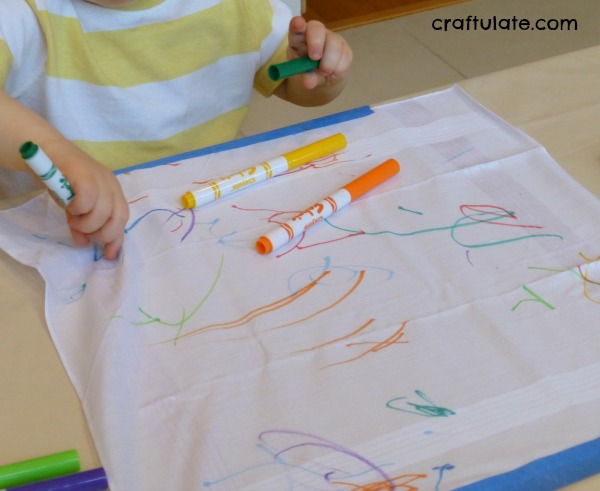 This was the finished result: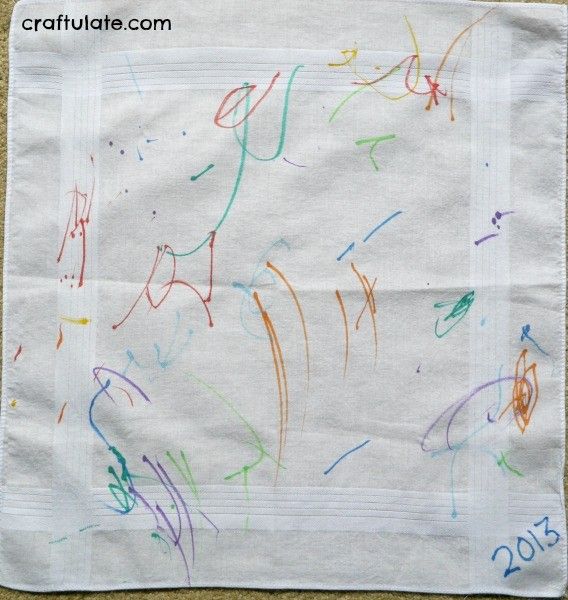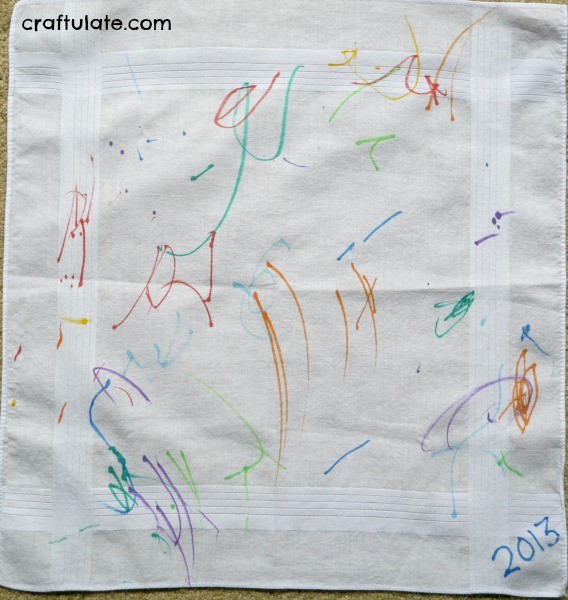 This is the 2014 version: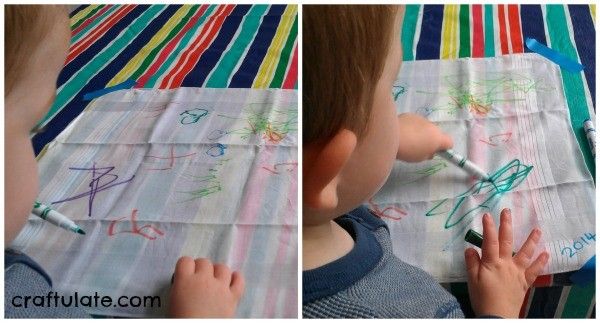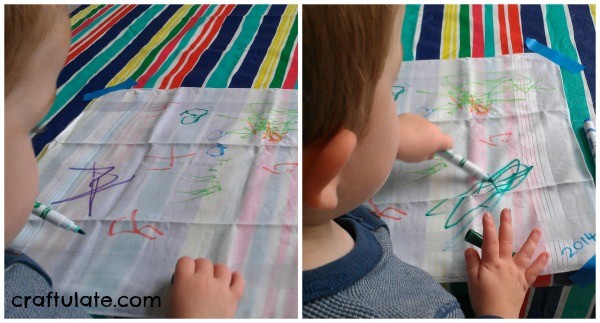 His scribbles were much more definite and there were even a few letter F attempts.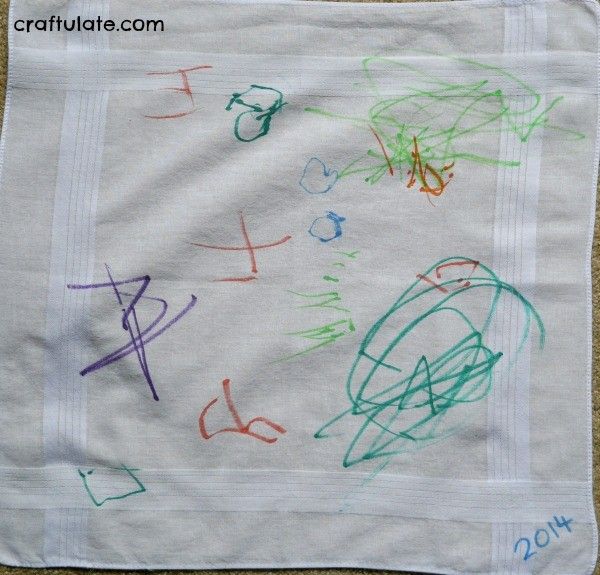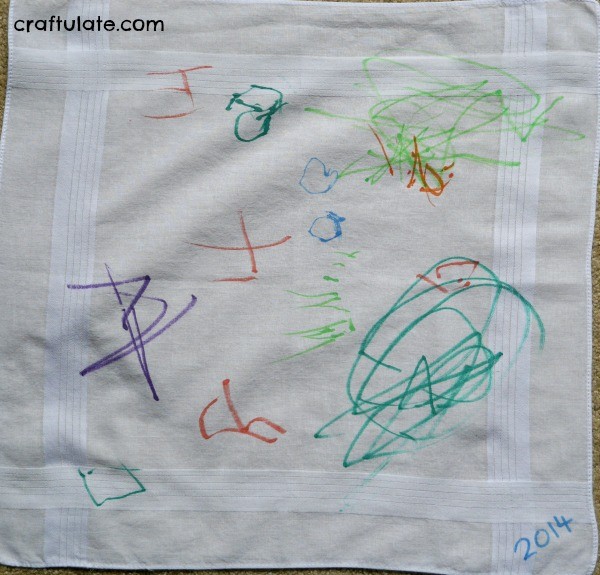 This year I learnt from the previous years and ironed it before he started to draw on it! He started with a few intense scribbles and I was a little disappointed.
But then he decided to draw rainbows. Two rainbows. And some long tall grass.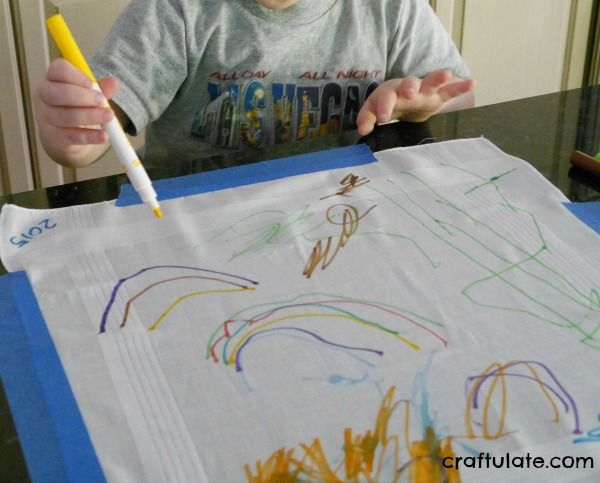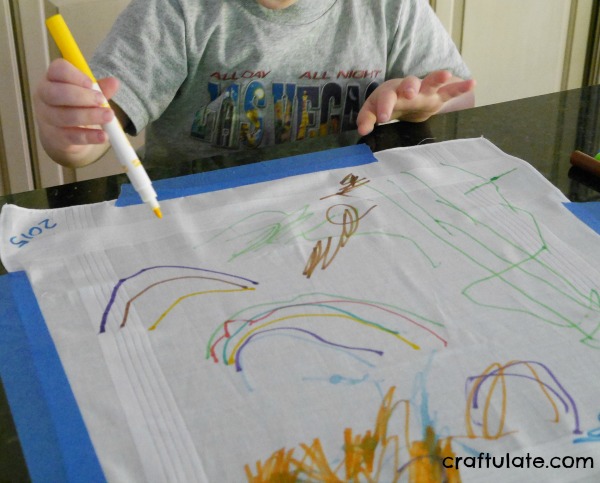 Finally he *really* wanted a banana, but asked me to draw it. Then he copied it and drew his own banana. After he had finished drawing I followed the heat setting instructions on the marker box – either iron on the reverse for four minutes or tumble dry for 30 minutes. I was really happy with the results!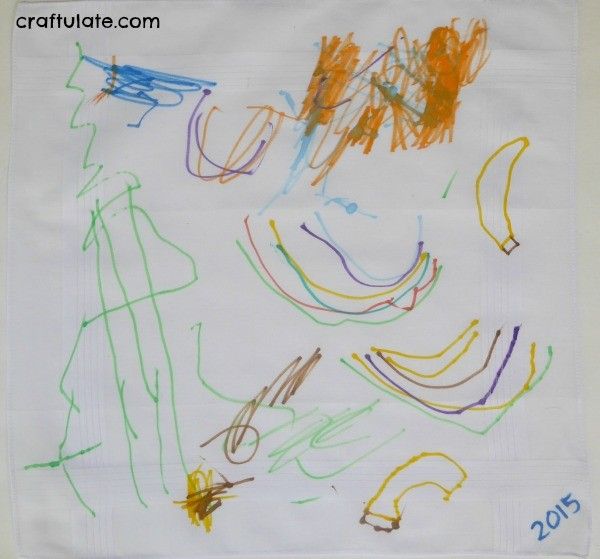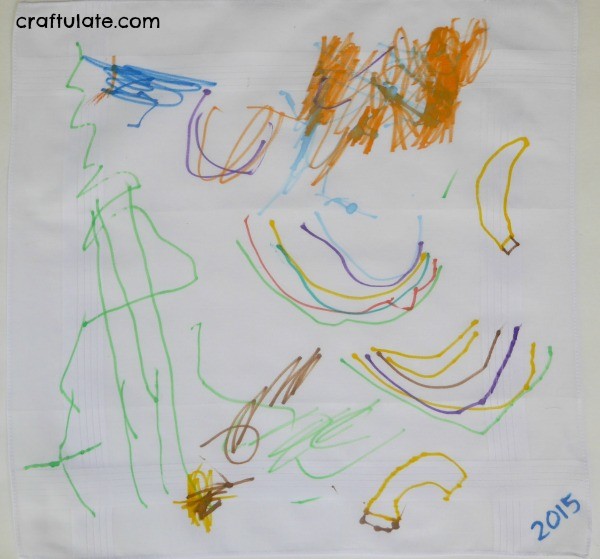 Note: These markers may stain clothing so please make sure your child isn't wearing any special clothes when they use them!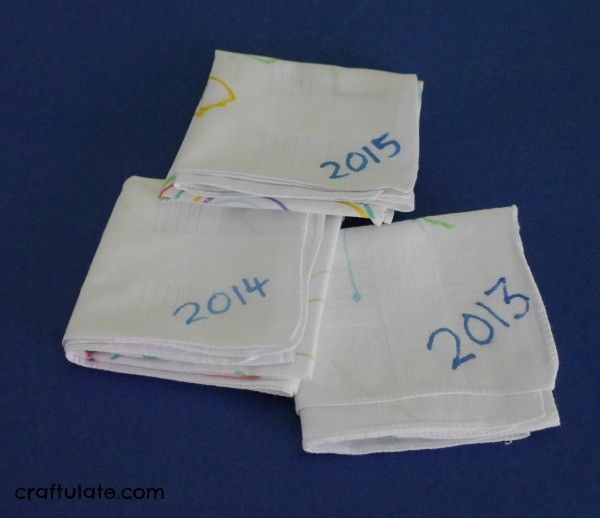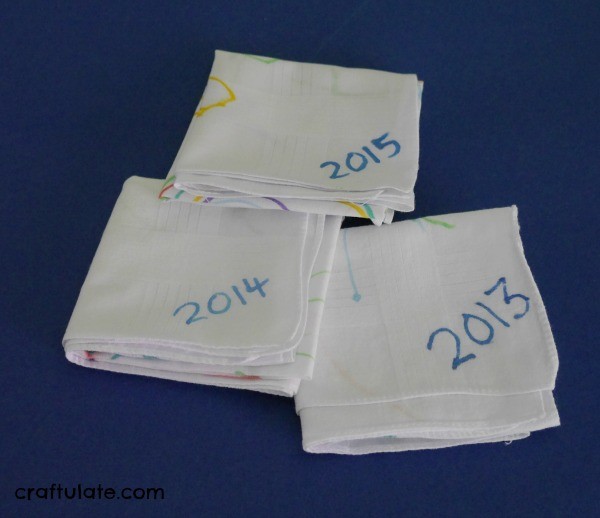 Follow my Father's Day board on Pinterest for more great ideas!
Follow Craftulate's board Father's Day Crafts and Gifts on Pinterest.