Michelle from Molly Moo invited a group of us to join her in a hen craft challenge: to create a paper hen that represents ourselves. How could I resist?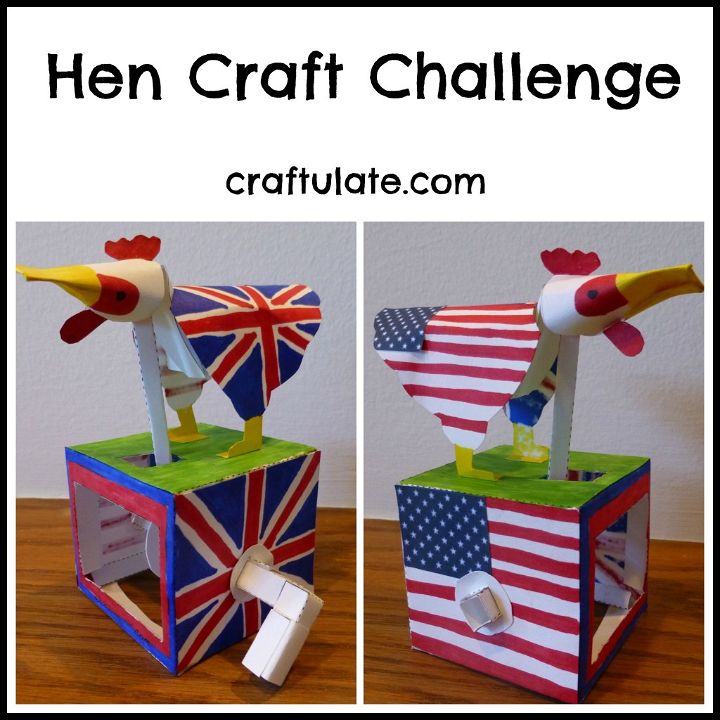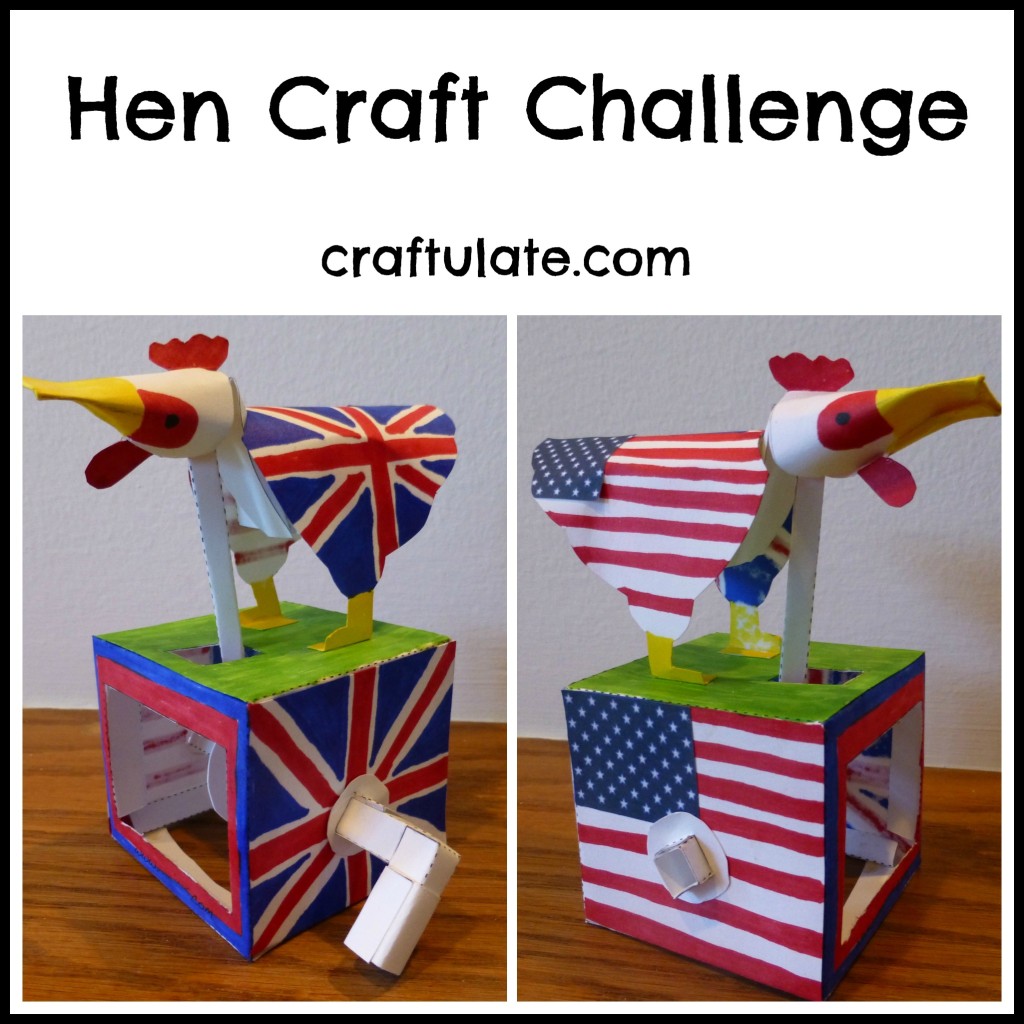 The following post contains affiliate links, which means that at no extra cost to you I can make a tiny bit of money to help support this blog. Thank you!
This hen represents my love of papercraft (especially automata), decorated with the UK flag (where my husband and I are from) and the US flag (where our son was born and where we currently live). Turn the handle and the hen nods her approval of this challenge!
I have to confess that I did not design this from scratch, but it is adapted from one of the great Rob Ives' designs. I received Amazing Paper Pets last Christmas and his moving papercraft creations are just fantastic.
You can see a bit more of the mechanics in the photo below: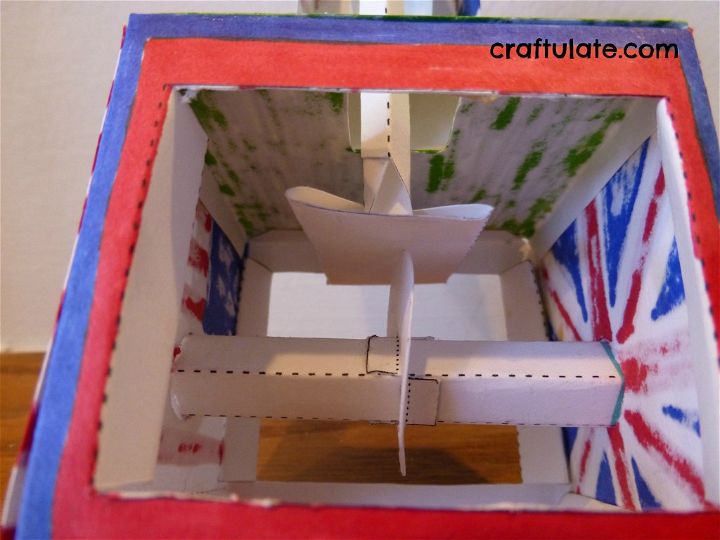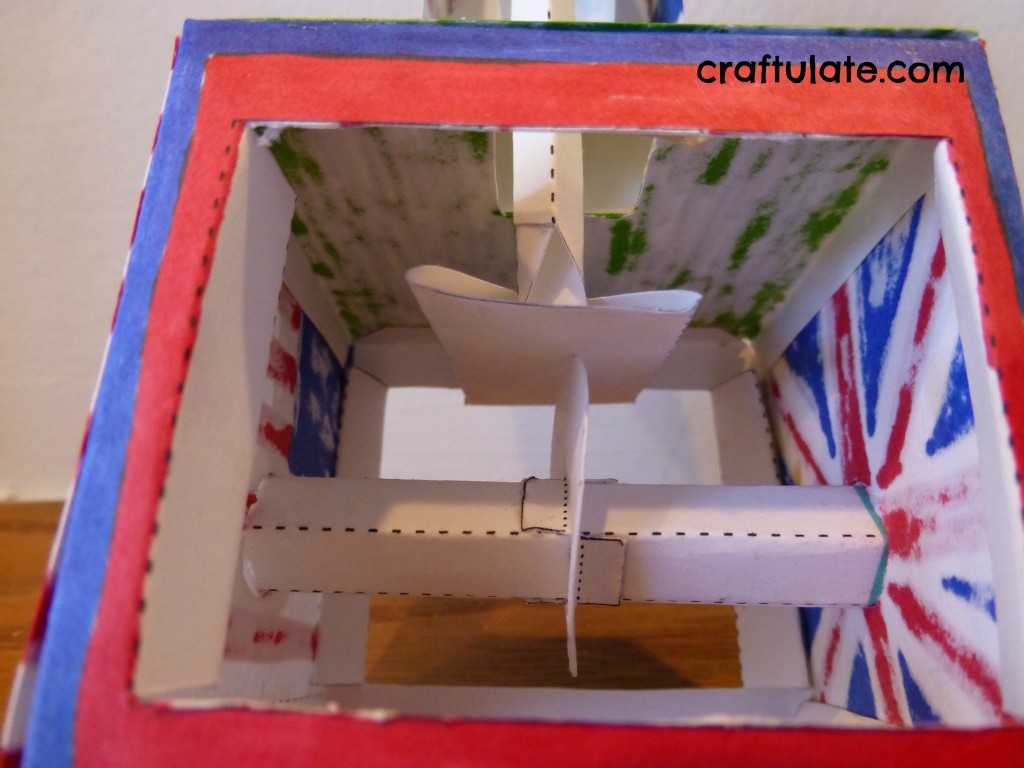 I tried to take a video of the movement but couldn't quite manage the logistics!
Check out the rest of the hens here!