Handprint Santas are a fun way to preserve a special moment in your child's life.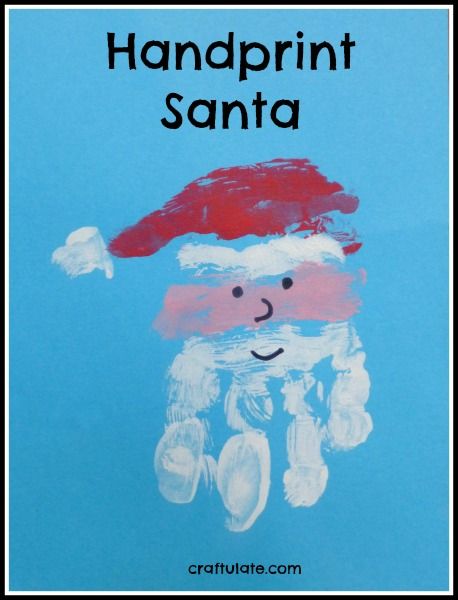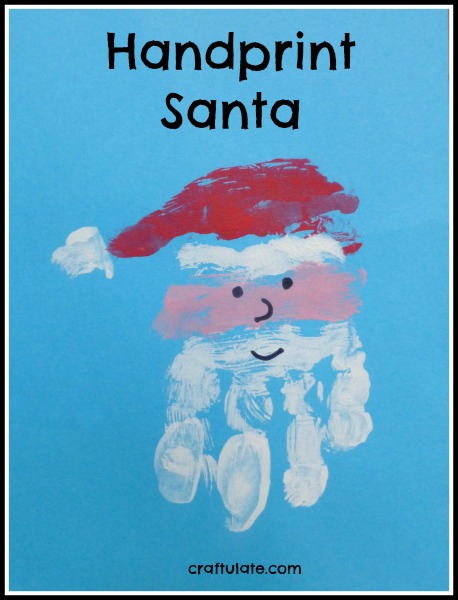 The following post contains affiliate links, which means that at no extra cost to you I can make a tiny bit of money to help support this blog. Thank you!
We made handprint Santa with F and his friends as part of the Christmas ABC Art Book: H is for Handprint Santa! It's a free printable download – get yourself a copy if you haven't already!
To make this handprint you'll need:
Red washable paint
White washable paint
Pink washable paint (or red and white mixed togther!)
Paper
Paintbrush
Patient child*
Marker pen
* Yes, I know, I know. But it *is* worth getting your child in a good mood before you do this! So here's a visual guide of what you're aiming for. Fingers can be open or closed.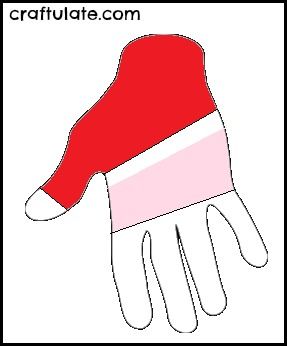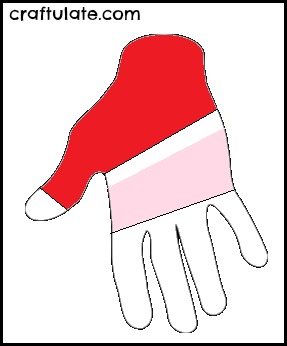 Get all the paint ready – I put mine onto small paper plates with three brushes so I could get the hand painted as fast as possible. Paint your child's hand then press it firmly down onto some paper. You may find that white paper isn't ideal for this because the white beard doesn't show up so much.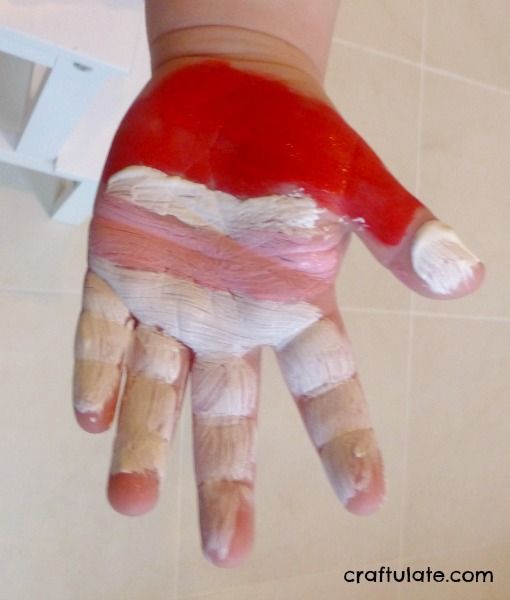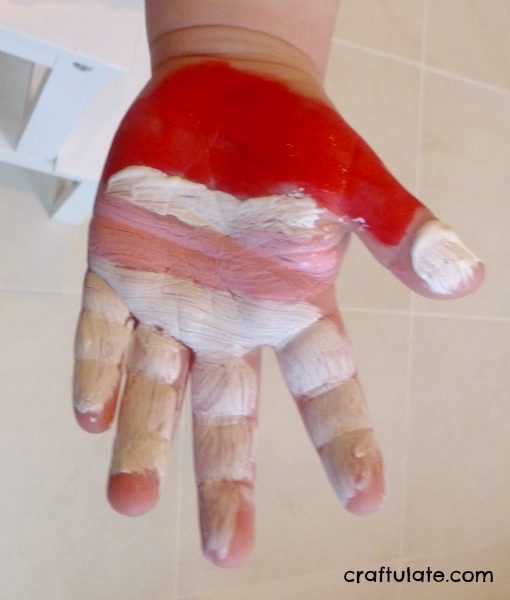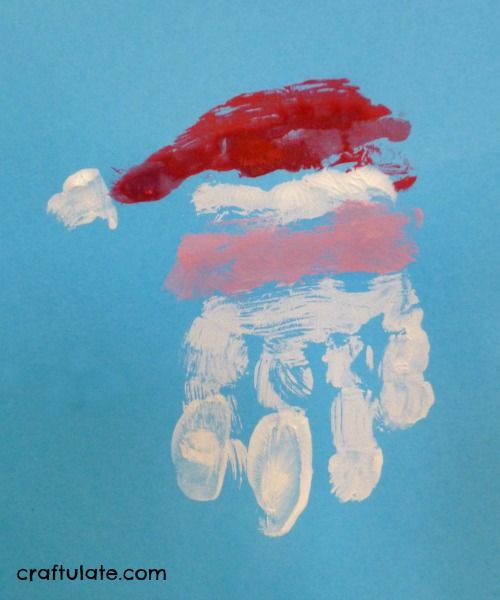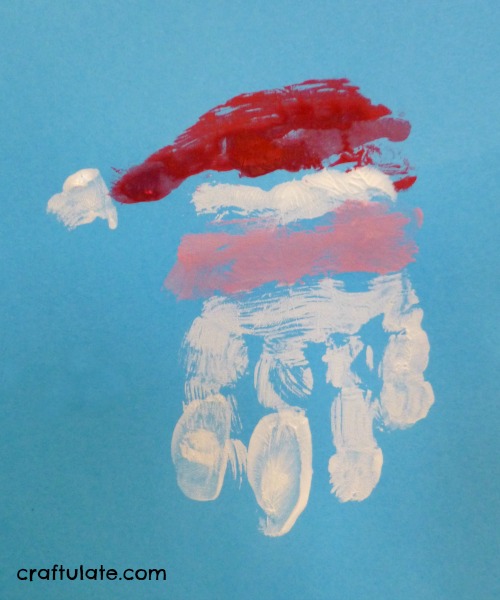 Of course, you may find that your child loves making these handprints, and you have all the time in the world. That's not really the case with my son, at least! I also always have a box of baby wipes standing nearby to reduce painty fingers getting everywhere too!
Once the paint has dried, use a marker pen to draw on additional features.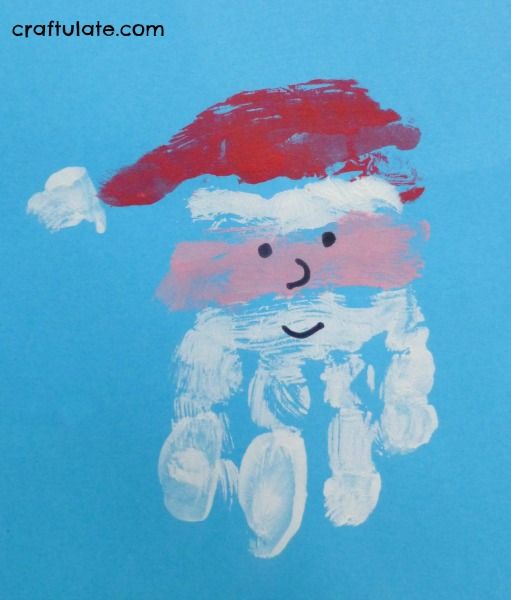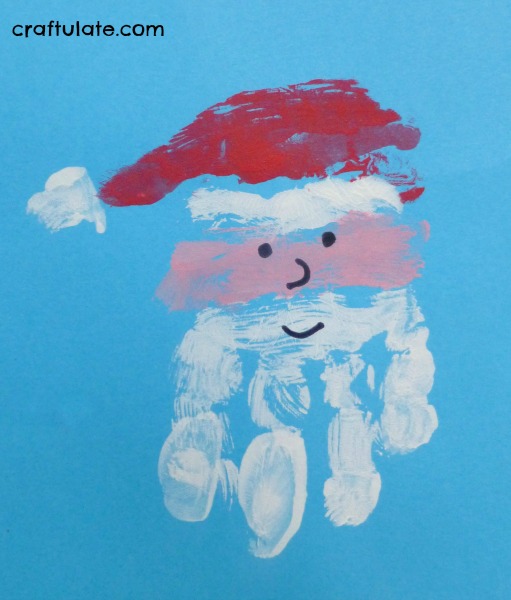 [bctt tweet="Kids will love making this #handprint #santa art! "]
And here are prints we made on white paper (with friends) for the ABC Art Book.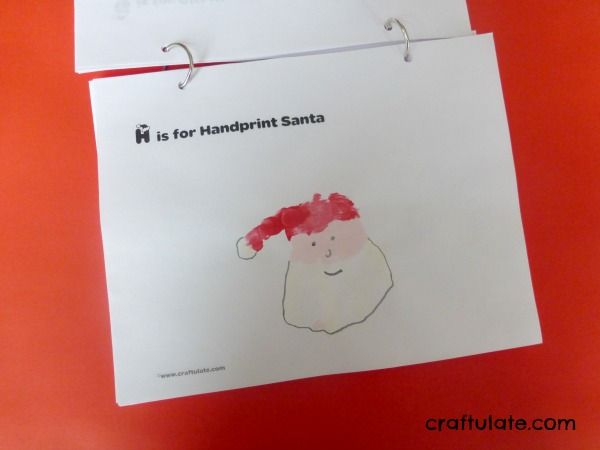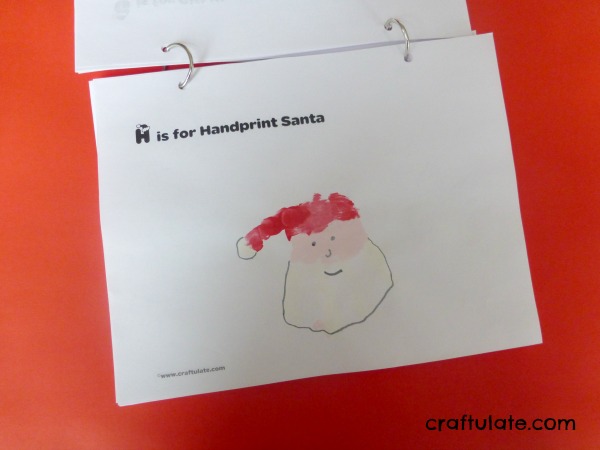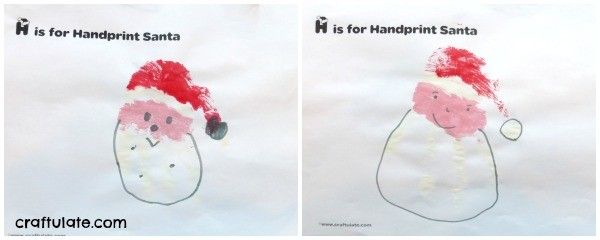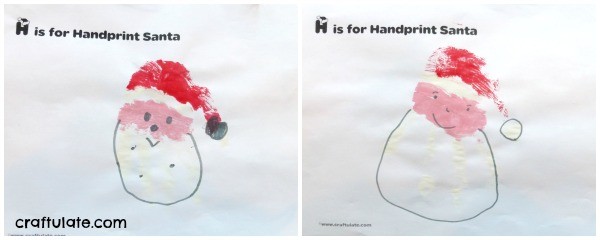 This activity is featured in my book 50 Christmas Crafts for Little Kids – get your copy today for more festive inspiration!