We made these Halloween Window Decorations from clear contact paper and paint! They are easy to re-position AND easy to store for years to come!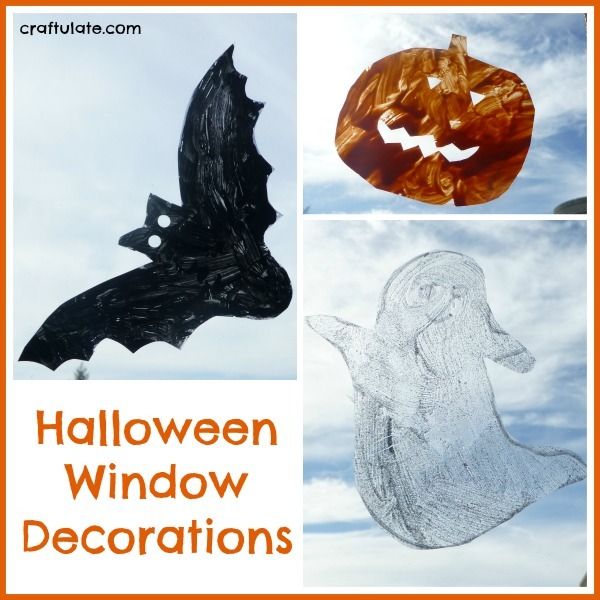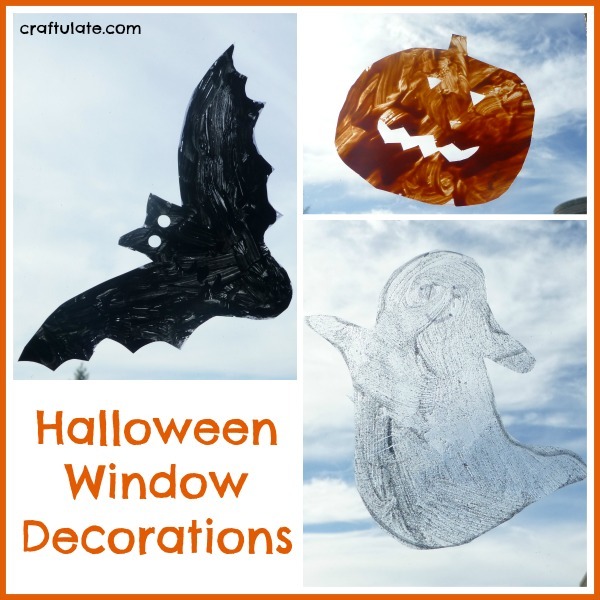 The following post contains affiliate links, which means that at no extra cost to you I can make a tiny bit of money to help support this blog. Thank you!
I was totally inspired by this great post from Mess for Less: Contact Paper Window Stickers for Fall. She uses lovely autumn colors and the stickers look lovely. She also has a free leaf printable!
For our Halloween stickers I just drew the shapes freeform – no printable this time! Here's what you need to make them:
Before starting the craft with my son I cut out several small pieces of contact paper. Using permanent markers I drew Halloween-themed outlines onto the shiny (non-sticky) side of the paper: ghosts, pumpkins and bats. I kept the backing paper on.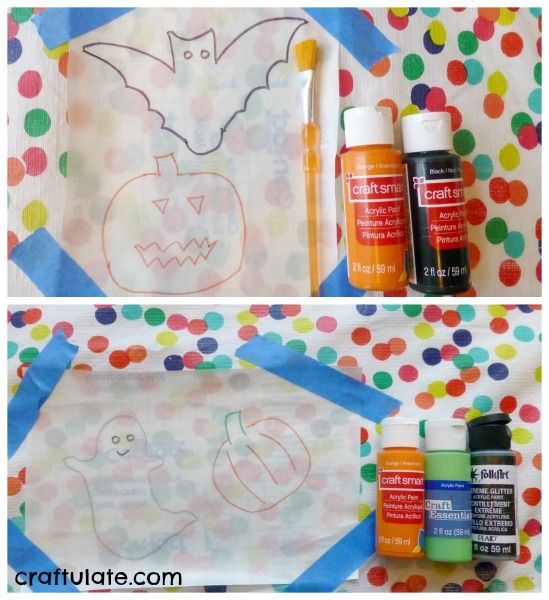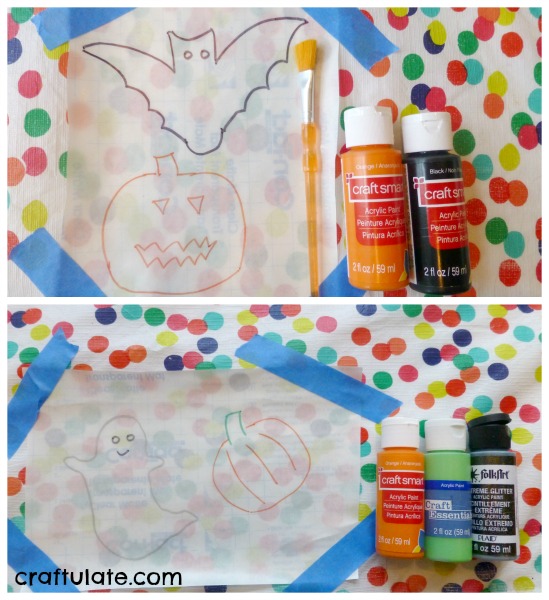 Then we were ready to paint! I taped the contact paper squares down to the table to keep them steady and stop them from curling.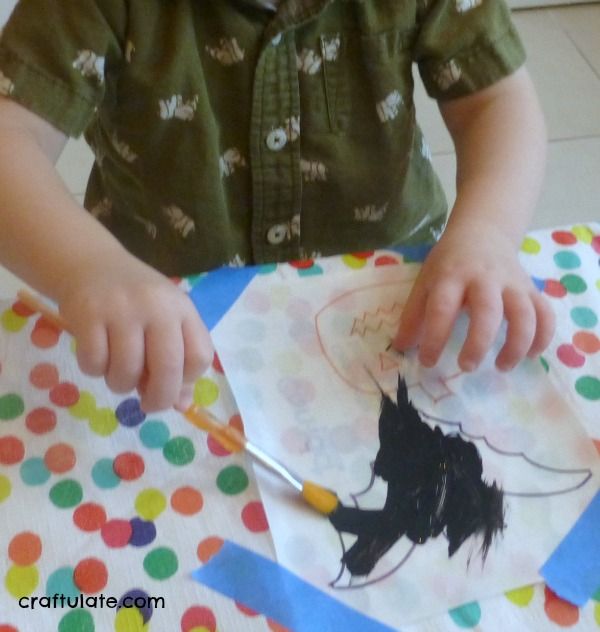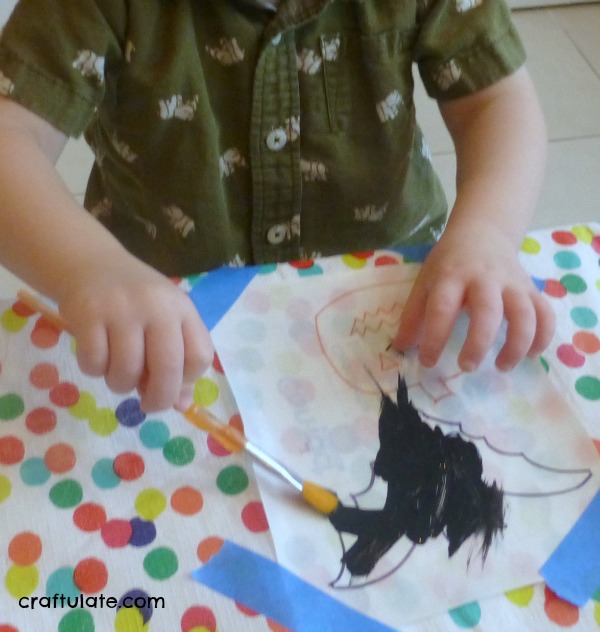 The paint took 1-2 hours to dry, then I cut out the outlines. Some of the stickers looked better with holes cut into them, so I used a small pair of scissors to cut out some details.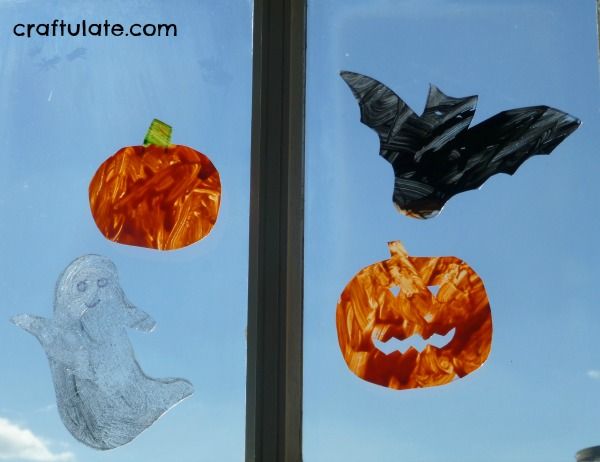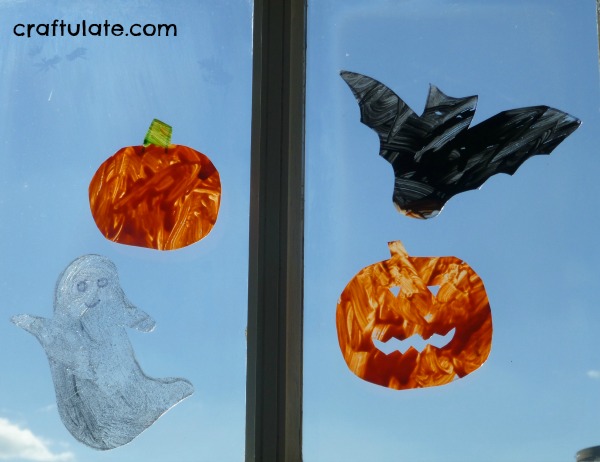 After removing the backing paper the stickers cling to the window and are easy to reposition. No mess! A few weeks later we invited some friends to help us make some more.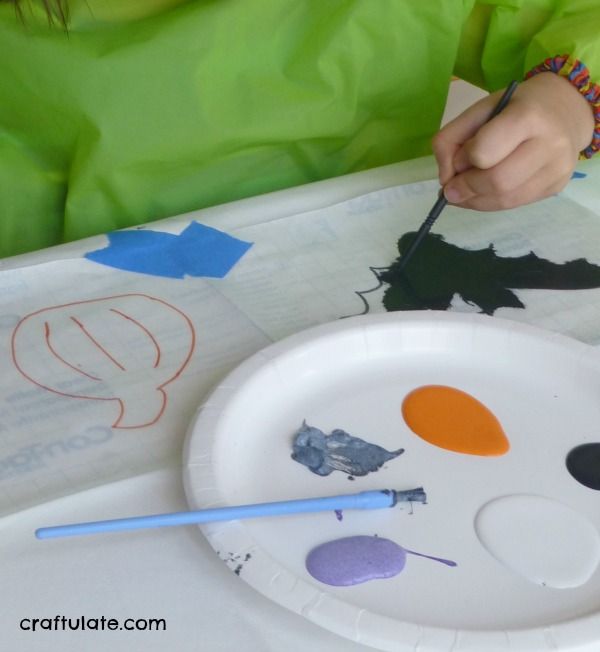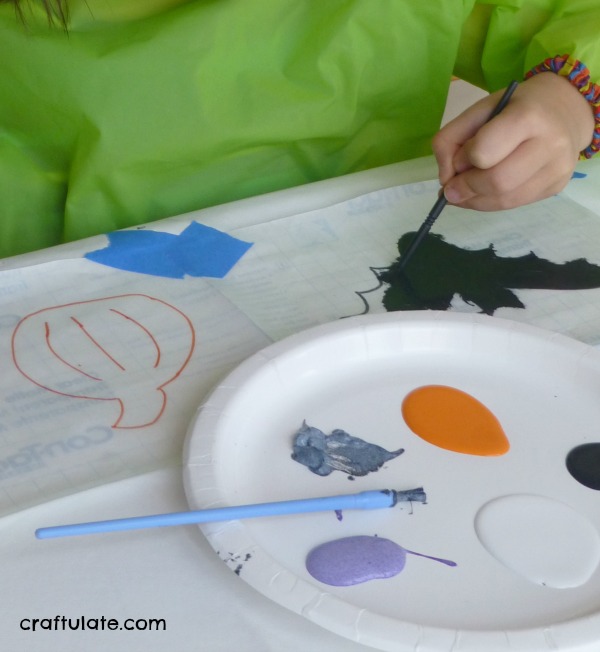 They loved how they could display them on my window, then place them on some wax paper to take home. I used a hole punch this time to make the eye holes which looked a bit neater.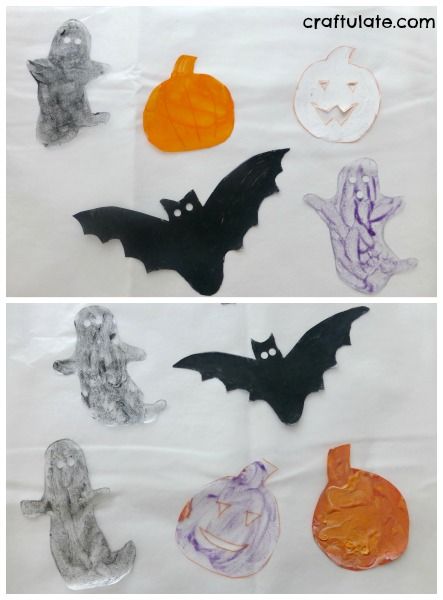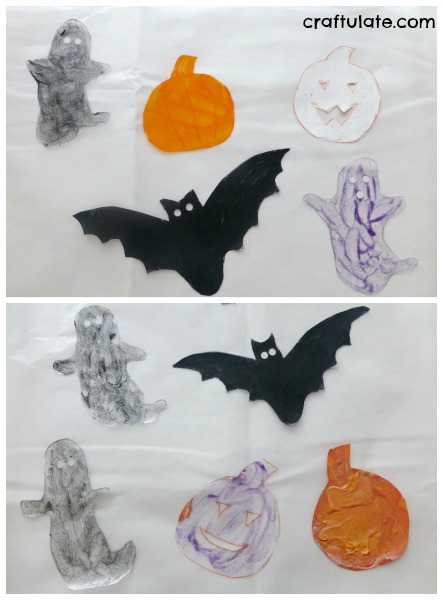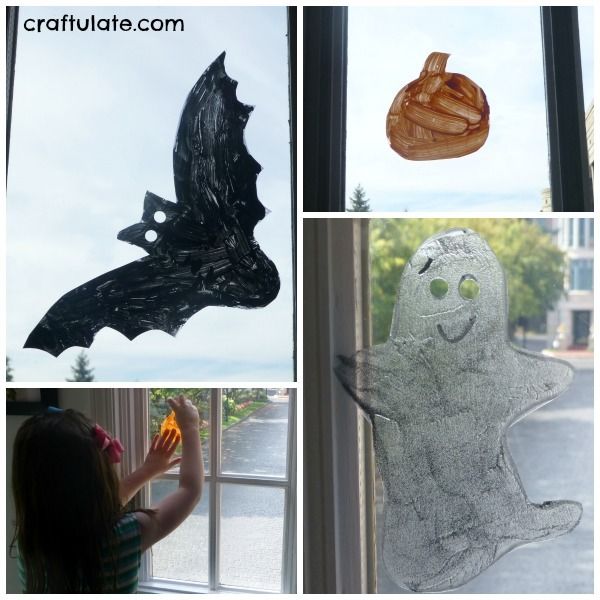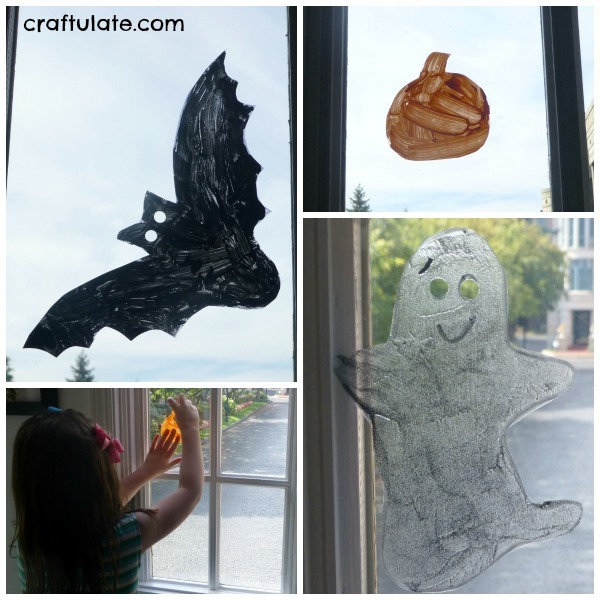 This post is part of the All Things Kids Halloween Series. Check out the fabulous posts from my co-hosts!