Growing beans was our first ever family gardening project!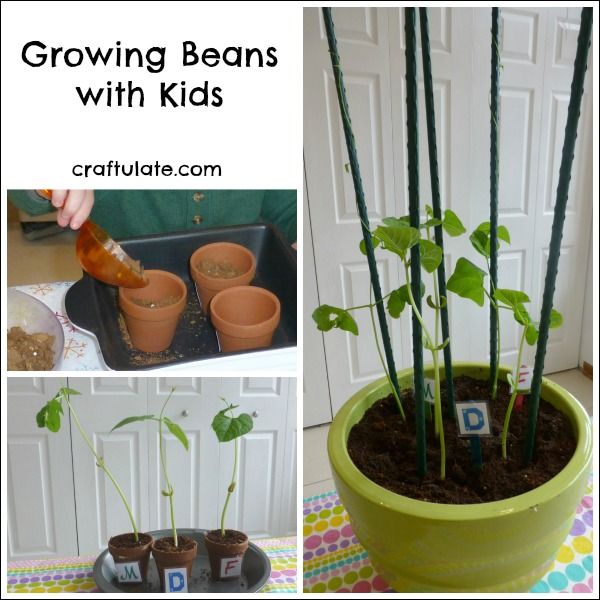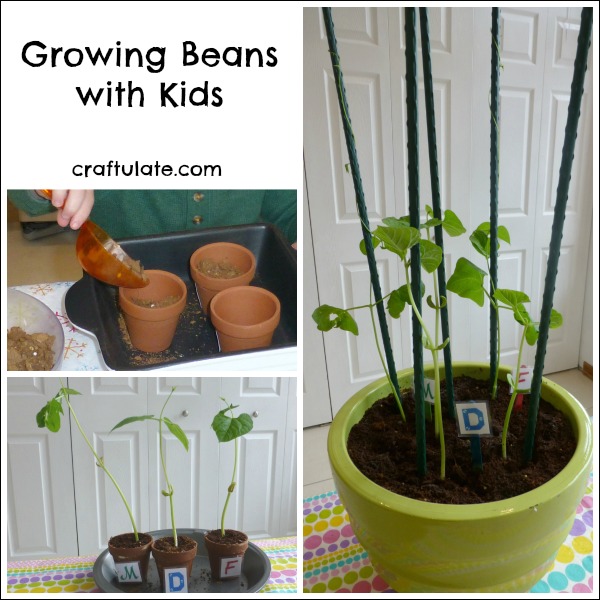 The following post contains affiliate links, which means that at no extra cost to you I can make a tiny bit of money to help support this blog. Thank you!
My husband came up with this idea when I was looking at ways to introduce our son to growing plants from seeds. I bought a packet of green bean seeds and then some little terracotta pots (three for $1 at our dollar store!!). I printed out our initials and hot glued them to the pots.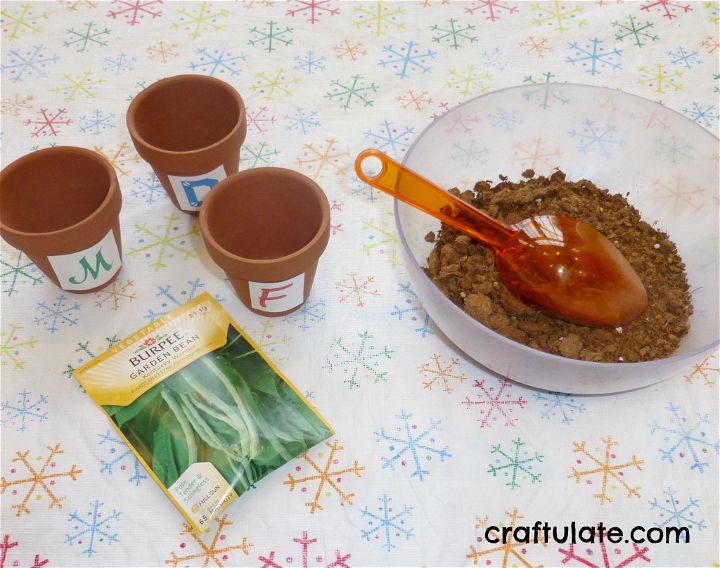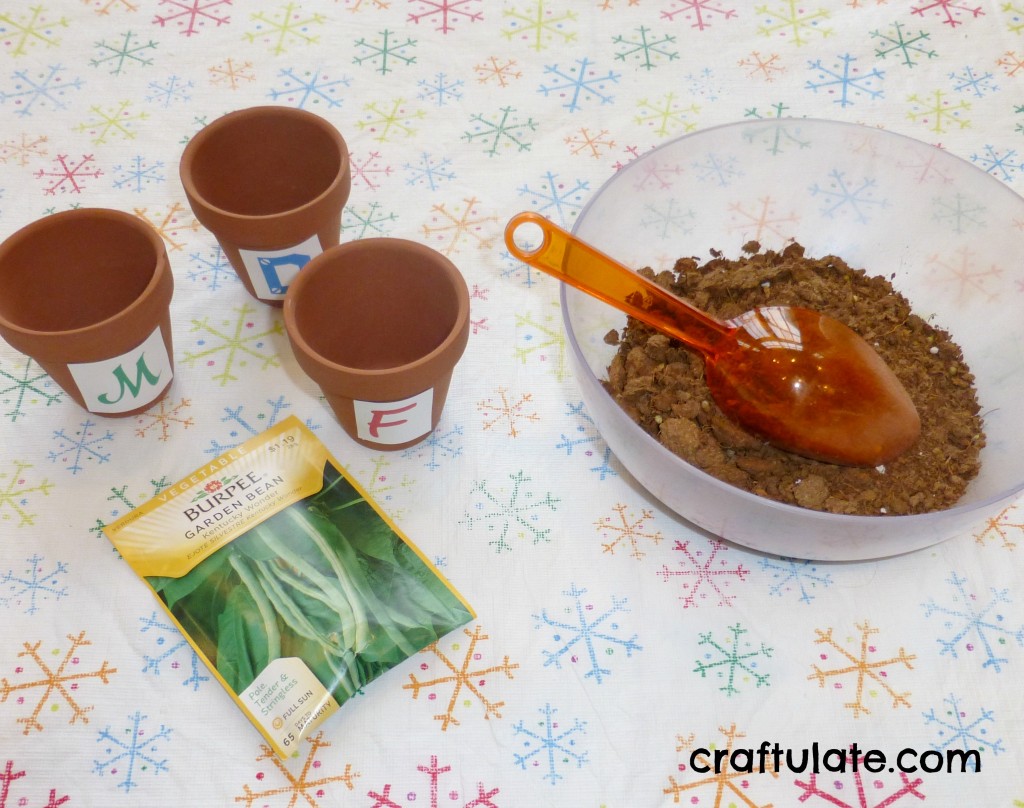 I prepared some soil and the pots, and F scooped the soil into each pot. We pushed a bean into each pot: one for him, one for Mummy, one for Daddy. Then we gently watered each pot.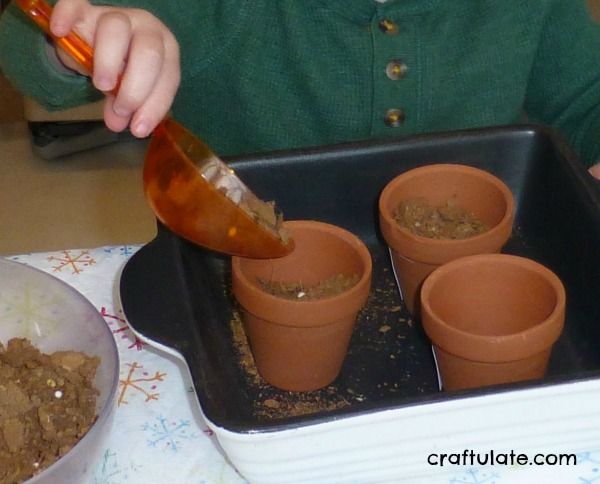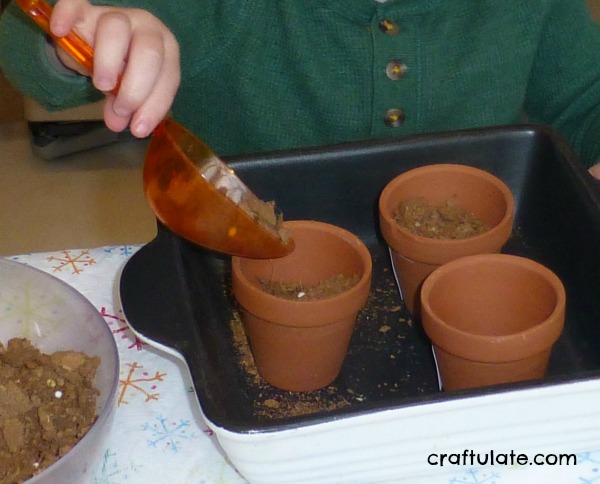 At this point I realized that the water was going to soak the labels, so I reprinted them, laminated them, and reglued them.
We waited patiently for our little bean plants to grow, adding little amounts of water when needed. I am *very* happy to tell you that *my* bean was the first to emerge, after 8 days.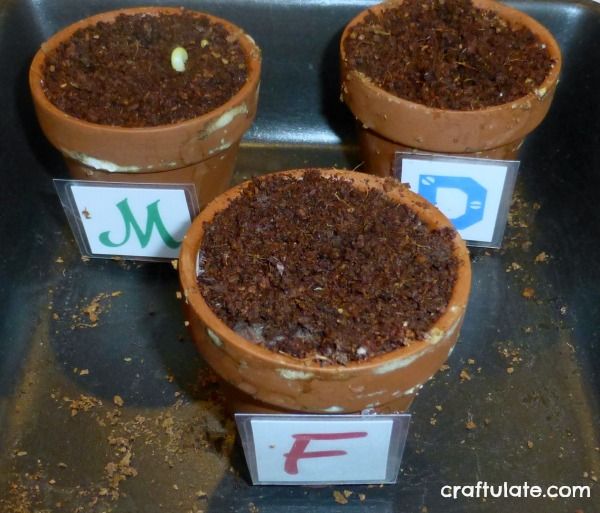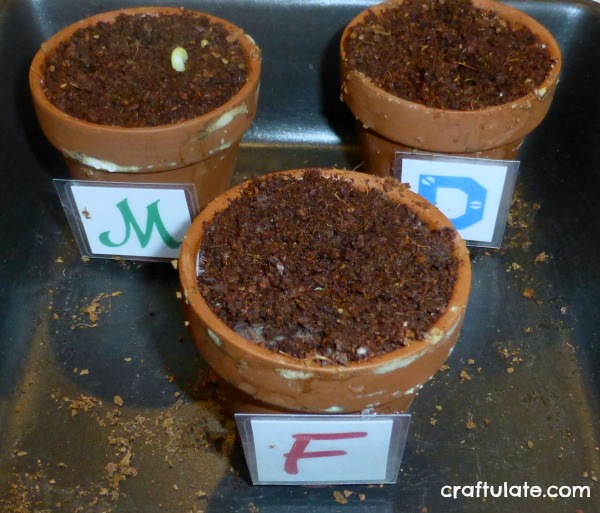 F had to check this very closely! Three days later, the other two beans had sprouted. We continued to watch the beans grow over the next few weeks.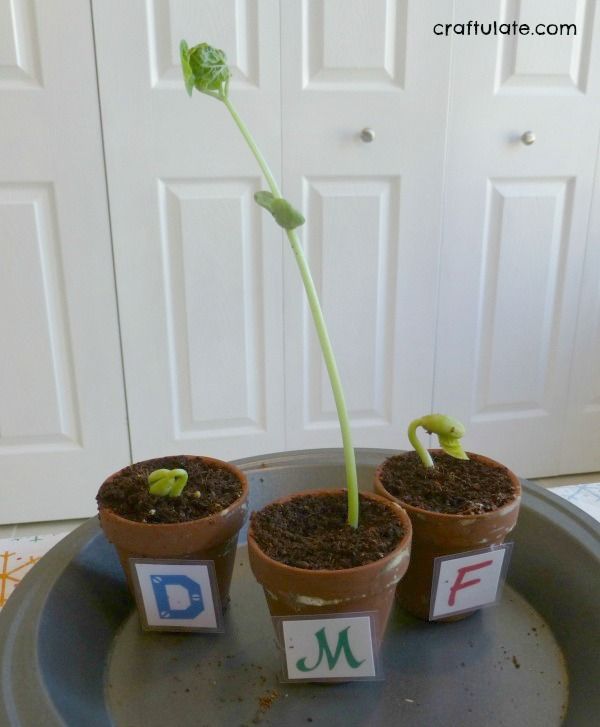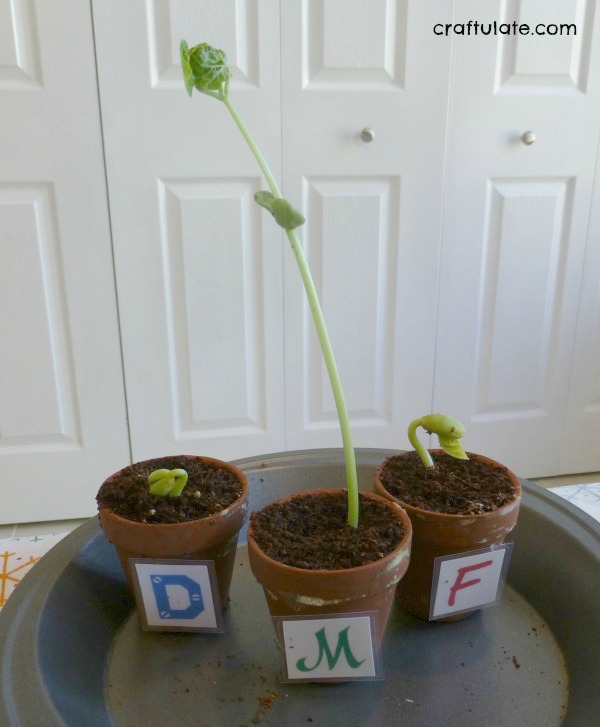 When all three beans were growing well I decided that it was time that the beans be repotted. It was probably overkill to put them in such a big container, but it was the only one I had handy. I also adapted the labels to their new container by hot gluing the labels to a colored craft stick.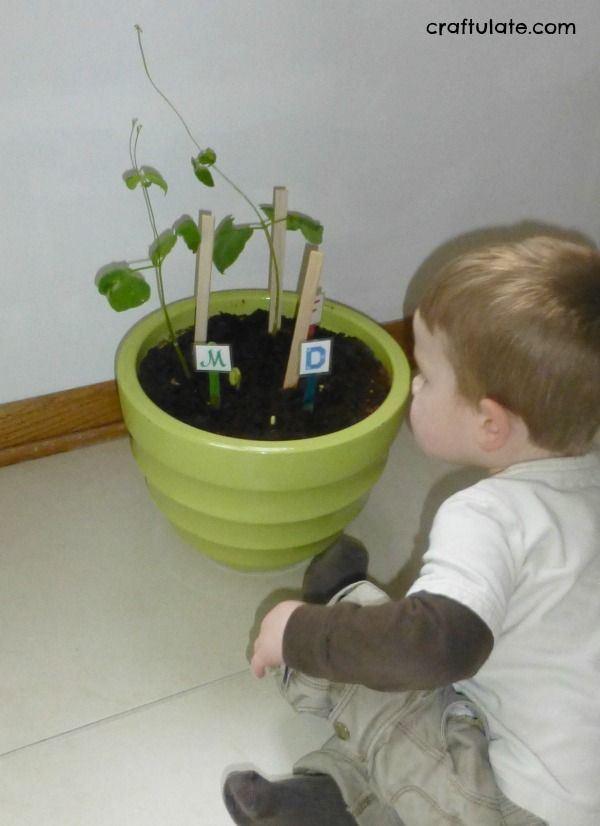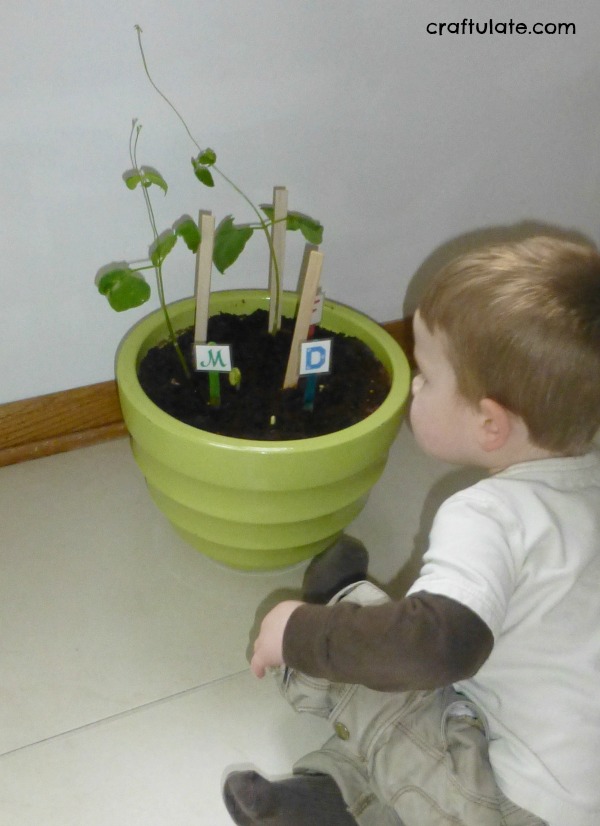 Unfortunately, disaster struck and Daddy's bean got snapped in the process of transferring to the new container. 🙁 To compensate, I planted a new bean for him, and then planted an extra one for me and F as well!
As the beans grew I added long sticks to support the plants, and pinched out the tops once they outgrew the sticks. This was no longer a height race – who would be first to actually grow a bean?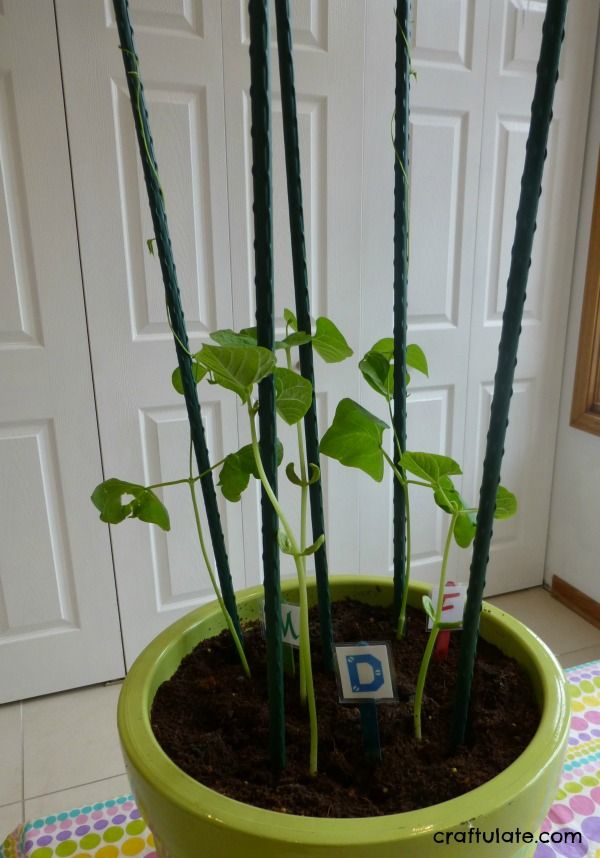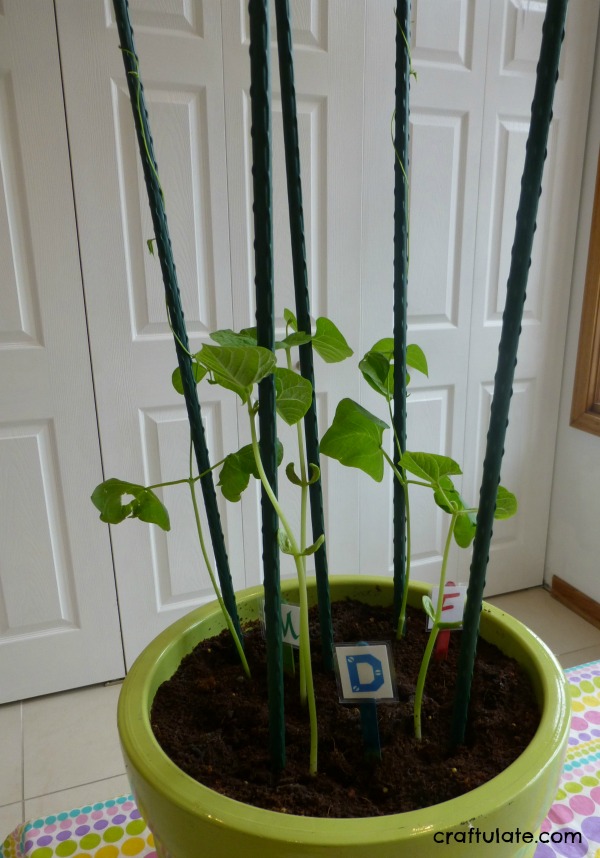 I really wanted to see the beans form but we went back to the UK for three weeks and unfortunately the plants didn't survive our absence. Despite not getting actual beans we enjoyed watching the plants grow for over two months and I think it was an invaluable lesson for F and a great introduction to gardening.
[bctt tweet="Growing Beans with Kids "]
Got the gardening bug? Check out my list of Fastest Growing Seeds for Kids!