This simple drawing prompt for preschoolers uses a dry erase board and some adhesive googly eyes!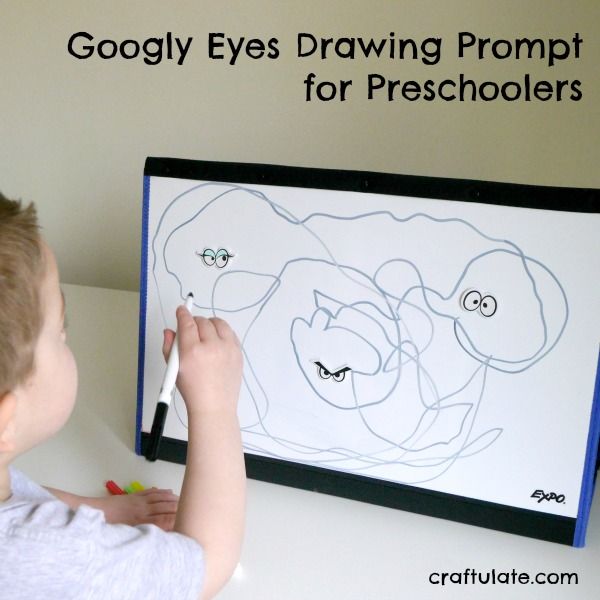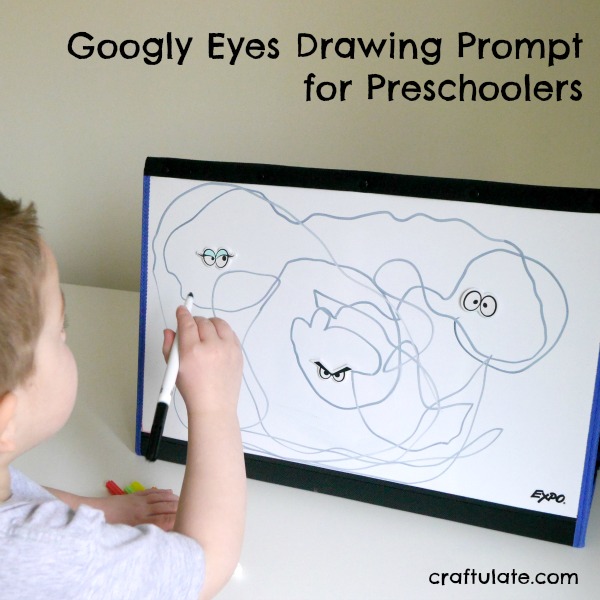 The following post contains affiliate links, which means that at no extra cost to you I can make a tiny bit of money to help support this blog. Thank you!
I have used googly eyes as a drawing prompt before on paper – I mentioned it in my post which is completely dedicated to my love of googly eyes! This activity takes it one step further and uses a white board so that different artwork can be created. It ALSO means that my son doesn't waste paper with endless scribbles – a habit that he's developing and that I'd rather avoid.
We used: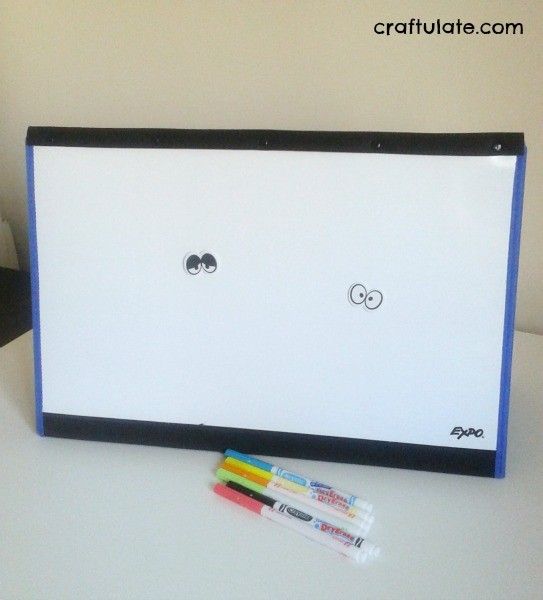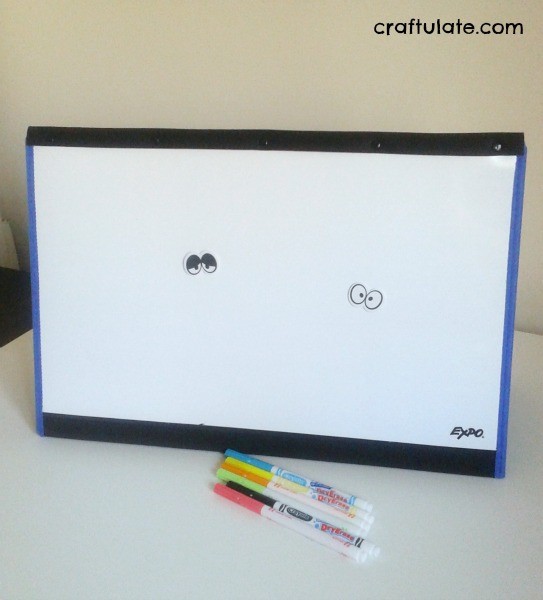 I started off the activity by drawing a silly monster around one of the pairs of eyes. F embellished it for me!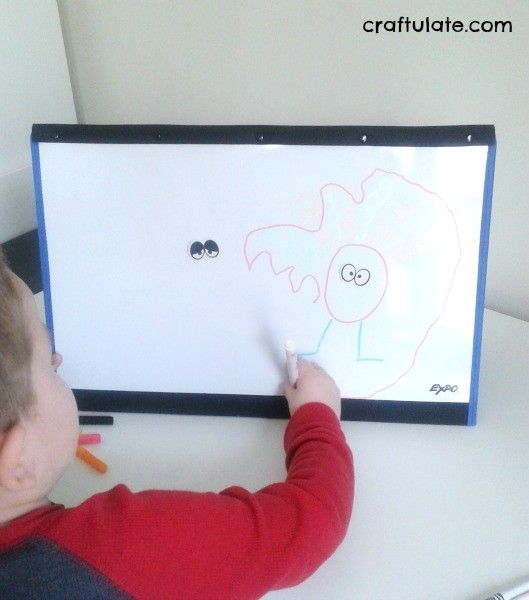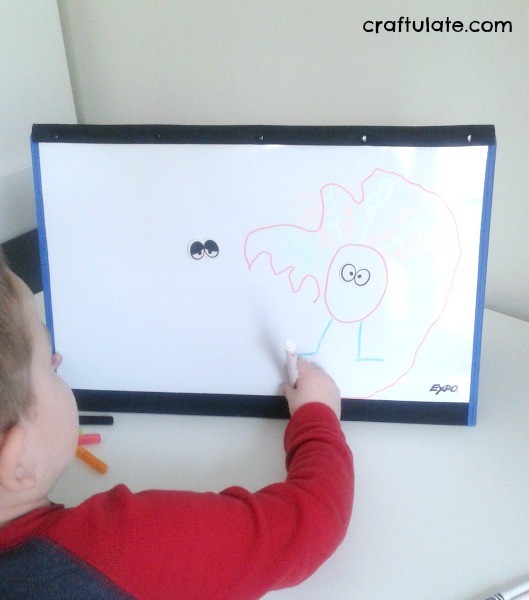 He drew his own monster – carefully pointing out the arrow to me, showing the pizza he had also drawn. Guess what this monster ate?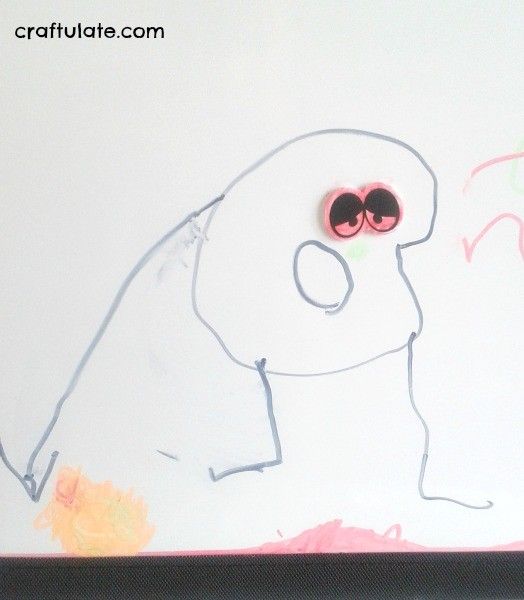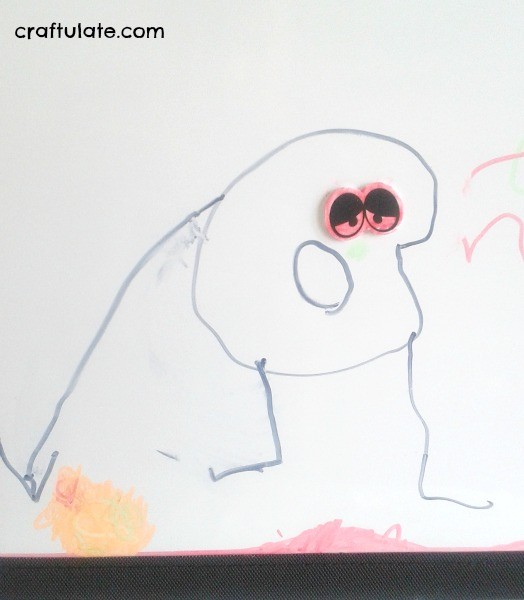 We wiped everything off and he had the board to himself. These are two people in a tunnel. Apparently. 🙂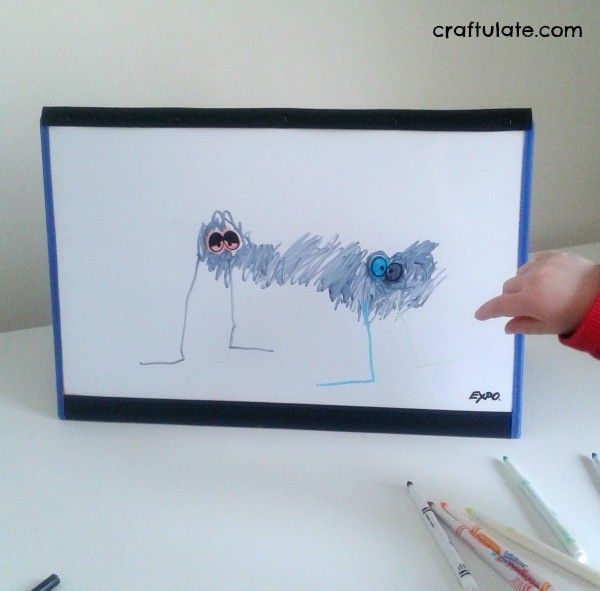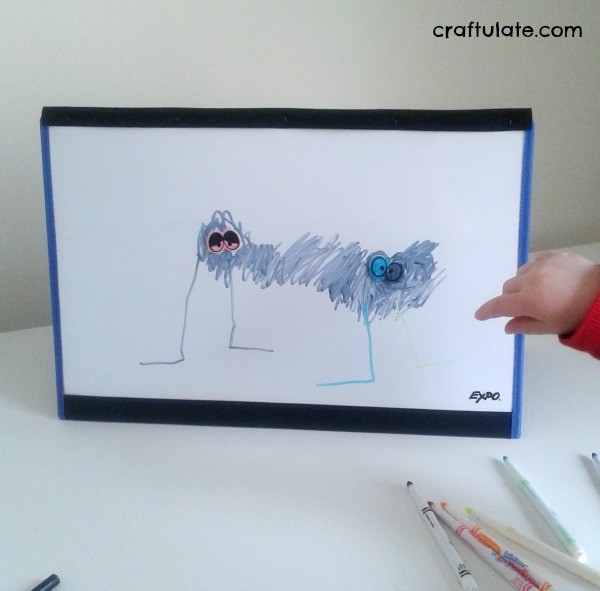 The next day I peeled off the eyes and applied new ones. These seemed to be people (or monsters?) in a bigger tunnel.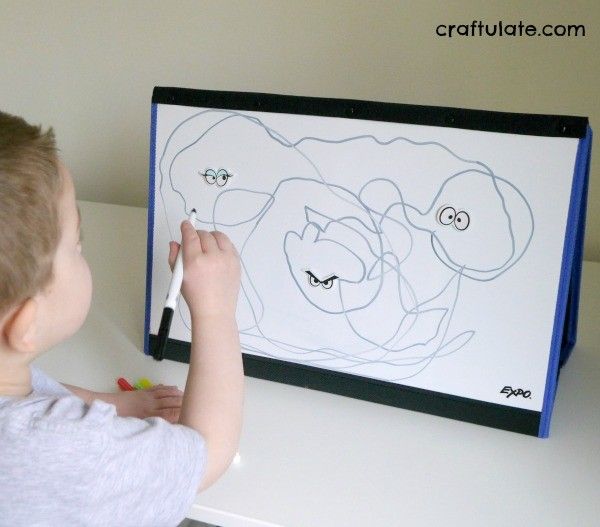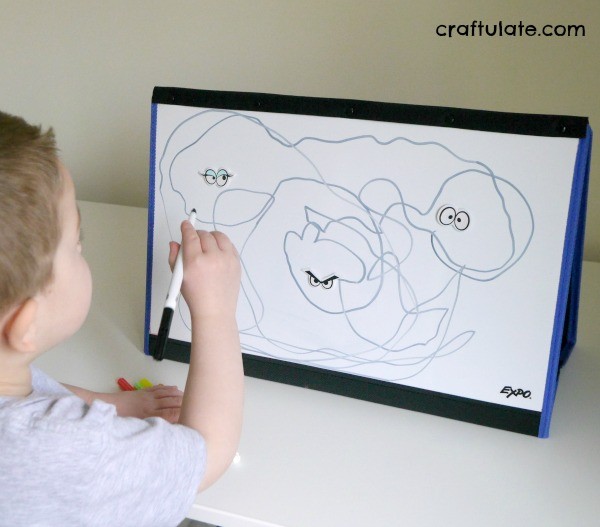 He removed all this and started again. But he had a twist for me! He turned this into a game of Hangman, where if I guessed the wrong letter he removed one of the stripes! I didn't see that coming!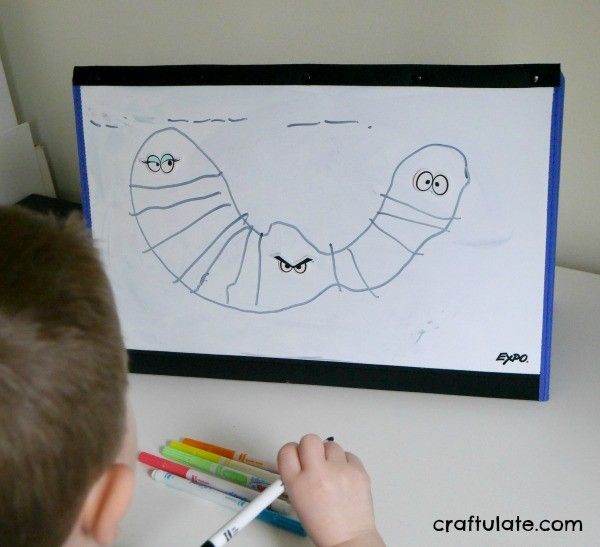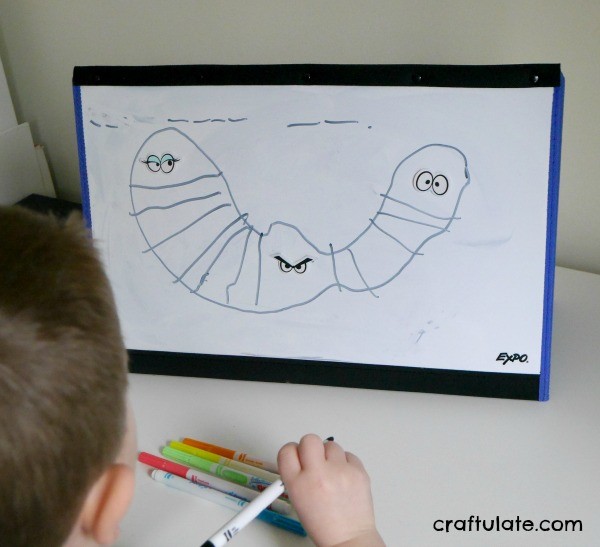 This set now sits in my office so that he can get creative any time he likes. The adhesive eyes are really easy to remove. Who knows what he will create next?!?
[bctt tweet="Googly Eyes Drawing Prompt for Preschoolers! #drawing #preschoolers"]