Grab the glitter and make these pretty craft stick flowers with the kids!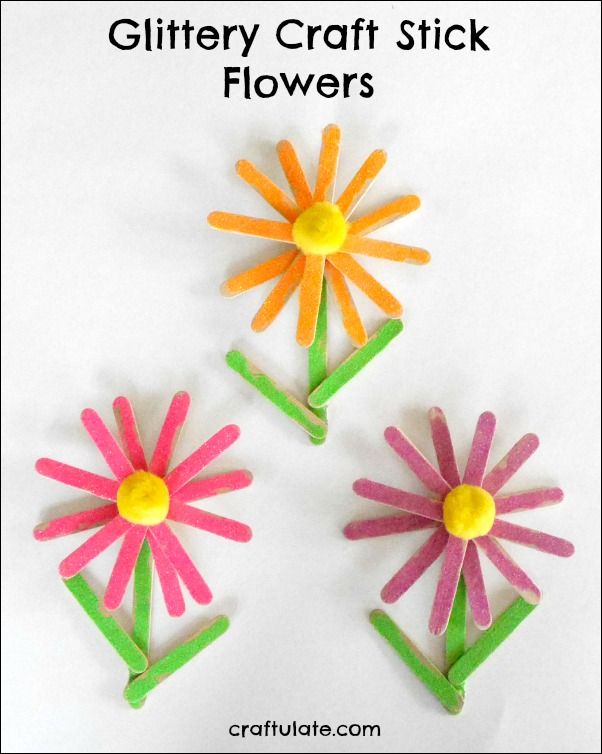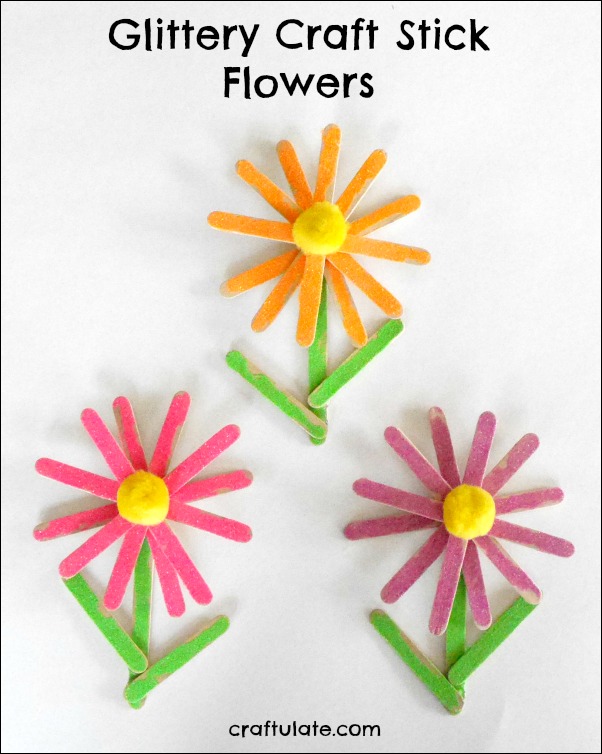 The following post contains affiliate links, which means that at no extra cost to you I can make a tiny bit of money to help support this blog. Thank you!
My son loves working with craft sticks and we both couldn't wait to use these neon glitter shakers from craftprojectideas.com – so I decided that we could combine them into one project! Not just flowers – but glittery craft stick flowers!
I figured that six sticks would be enough for each flower, and decided to glitterize them (it's a technical term – possibly!) one color at a time. I placed them in a small baking tray lined with wax paper, and spread glue over each one with a brush.
Then my son shook the glitter over the glue. He was actually quite neat about it and the shakers are well designed so not too much comes out at one time!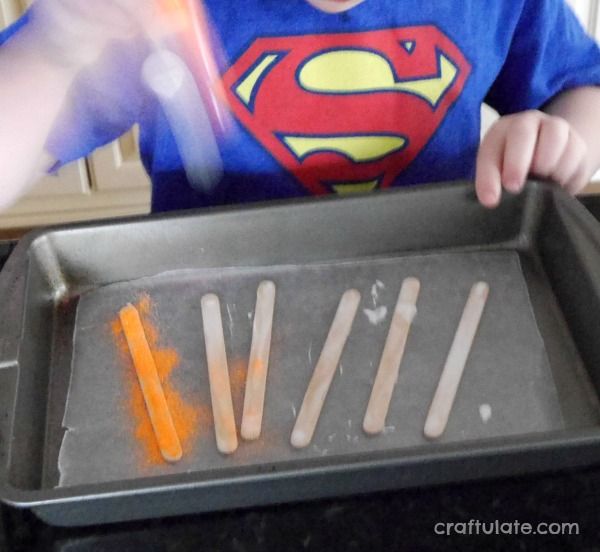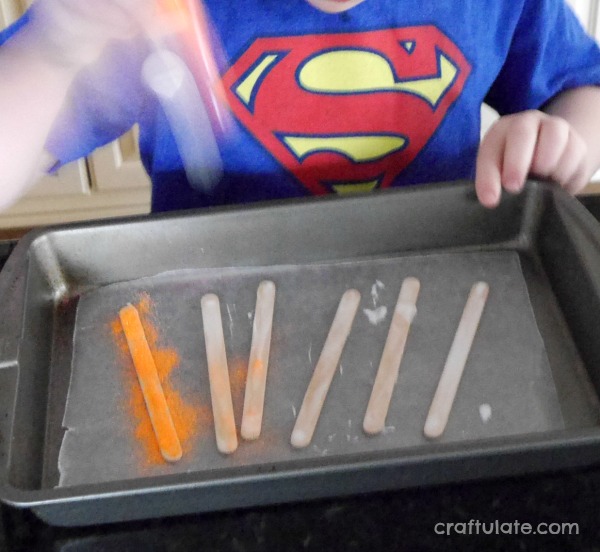 We used the regular craft sticks for the "petals" in purple, pink, and orange, Then we made some "stems" with green glitter from the regular sticks but also used the mini sticks to form "leaves".
When everything was dry I gave all the sticks a quick spray with Mod Podge sealer to reduce the chance of the glitter escaping!
Finally it was time to attach everything together. Because of the glitter, I wasn't convinced that regular white glue would be enough, so this was a job for me and the hot glue gun. I formed the sticks into a star shape, and added a yellow pom.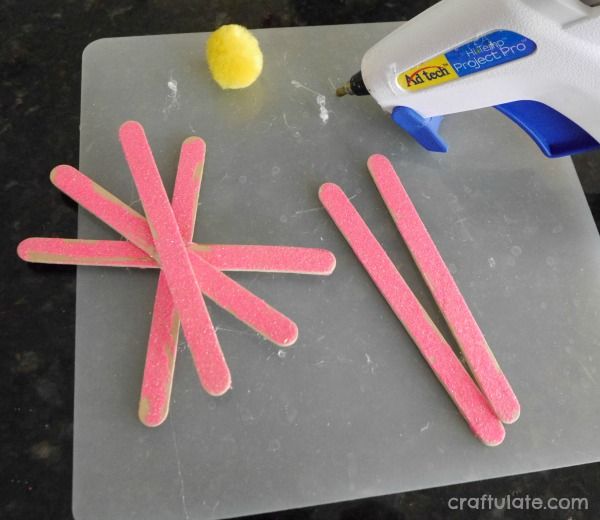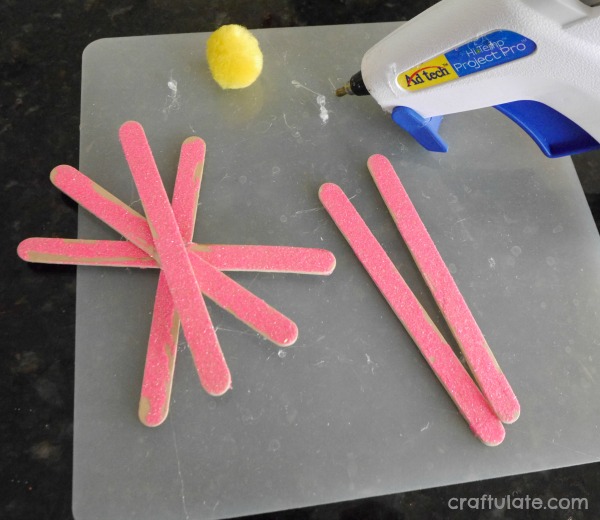 I attached two mini sticks to the base of each green stick. To finish, I attached the flower to the stem.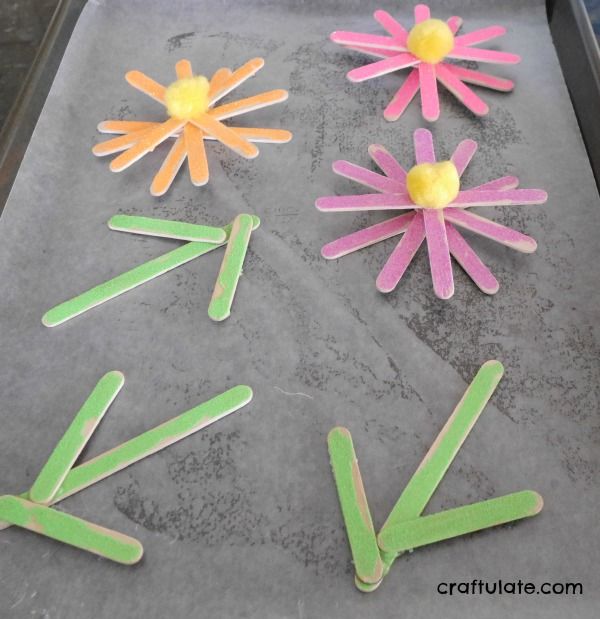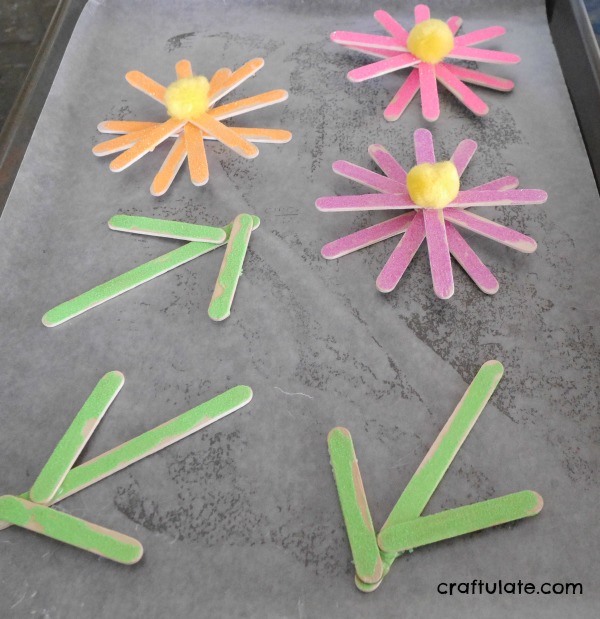 They looked very cute!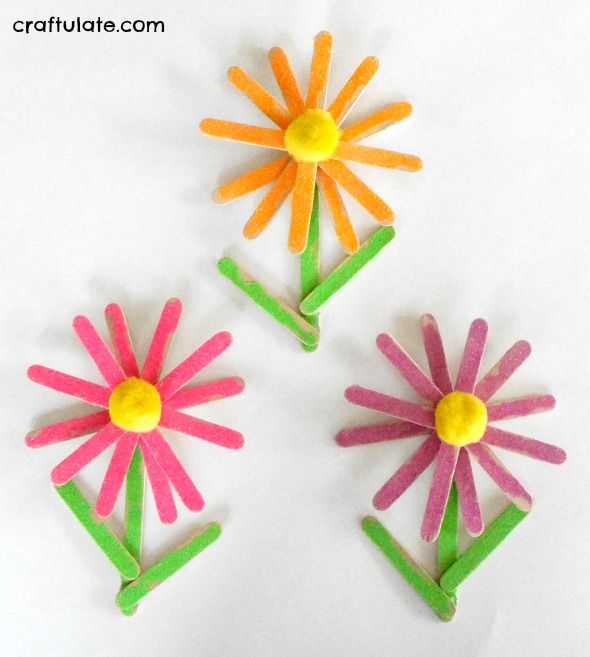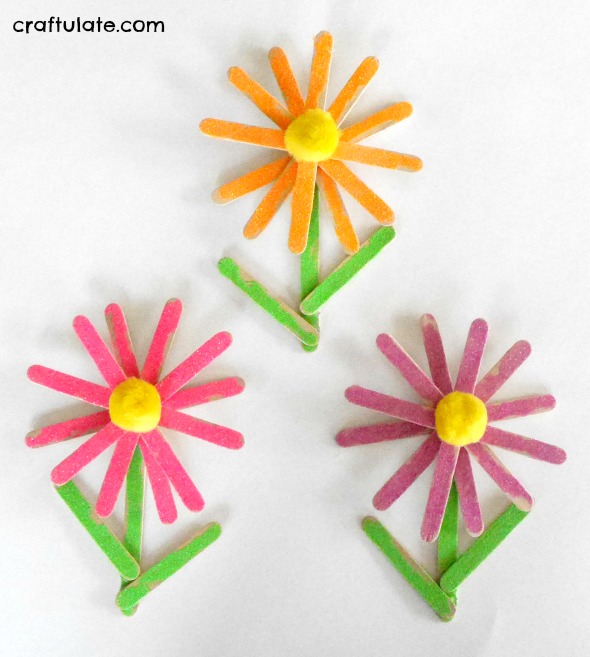 [bctt tweet="Glittery Craft Stick Flowers – a fun craft for kids to make #kidscrafts" username="craftulate"]
If you wanted to try a version without the hot glue gun, you could use colored craft sticks, attach them together with regular glue, then decorate them with glitter glue!