This pumpkin hunt activity uses fine motor skills to dig in Jello and locate the pumpkins!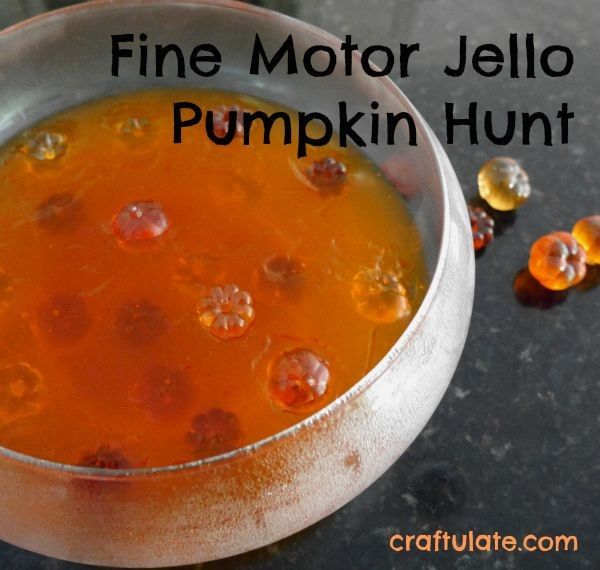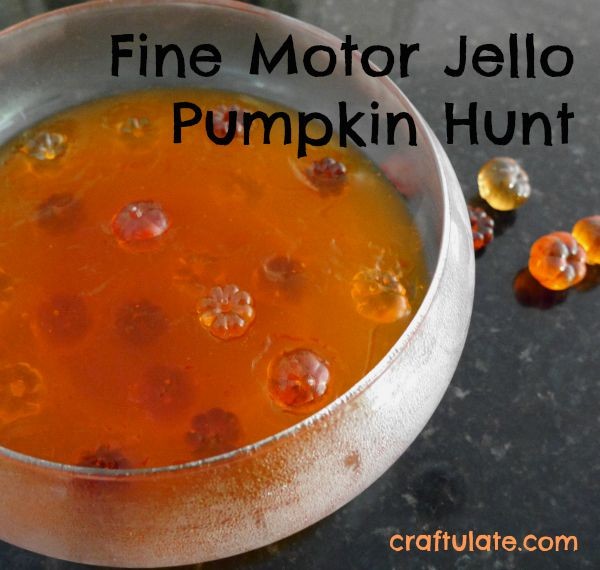 The following post contains affiliate links, which means that at no extra cost to you I can make a tiny bit of money to help support this blog. Thank you!
This is a really fun digging activity! To make the Jello dig site I used:
*I used sugar free because it is less sticky than regular Jello – plus a bit better for my son *if* he decided to taste test.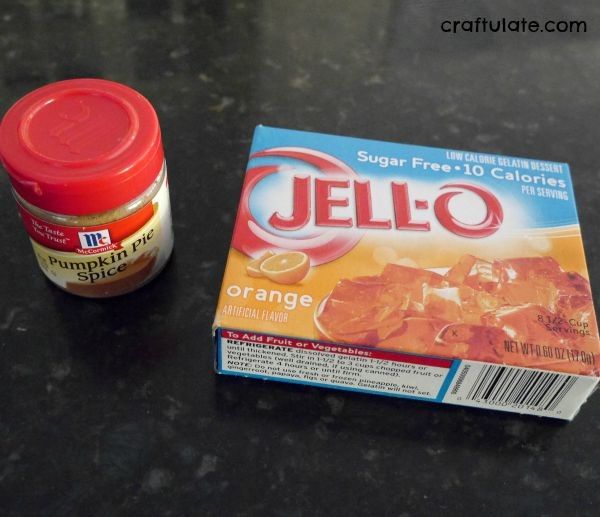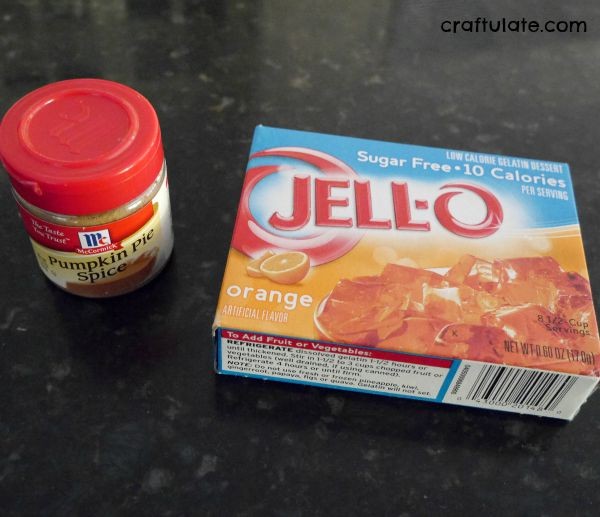 I added the Jello powder and spice to a bowl, then followed the Jello instructions. After letting the Jello set in the fridge for an hour, I added the little pumpkins and returned it to the fridge until completely set.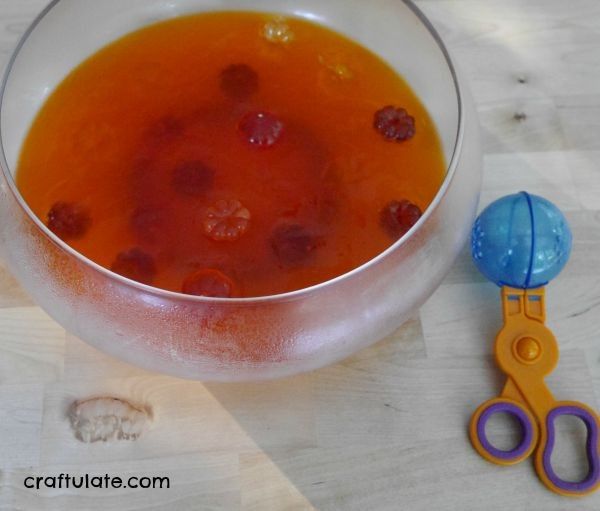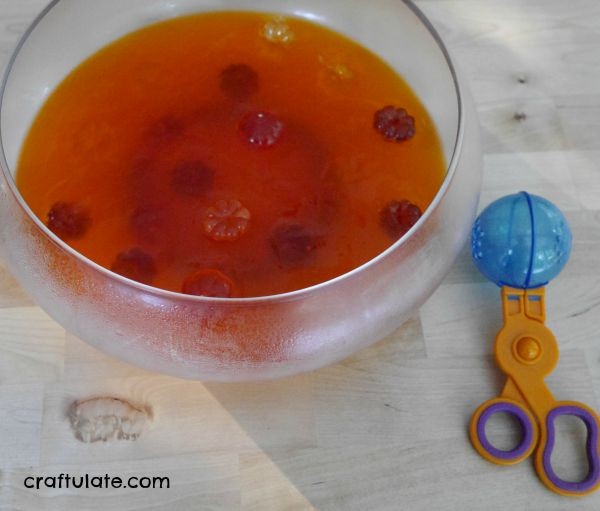 I set out the scooper tongs (which F *loves* at the moment), the Jello bowl and a smaller bowl to place the pumpkins into. He immediately got going!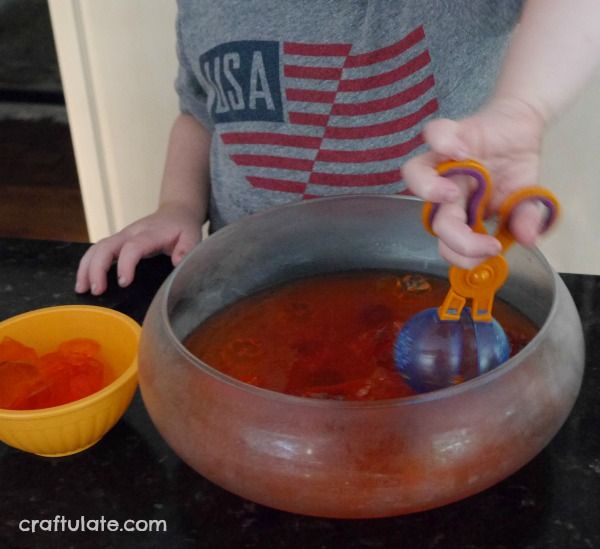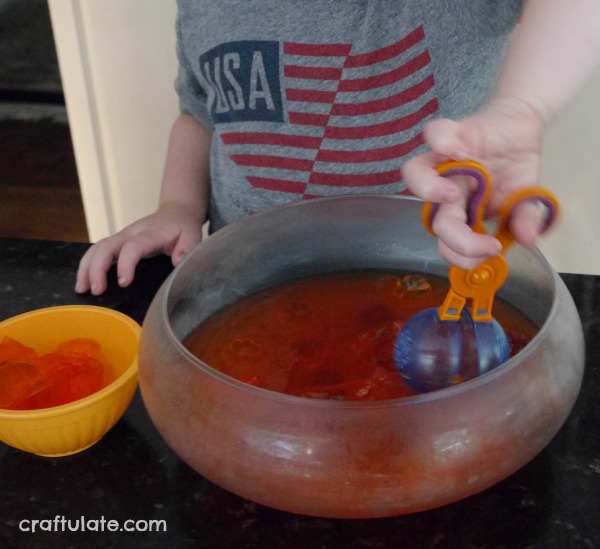 The pumpkins didn't come out cleanly from the Jello but that really didn't matter. He also tried using the scoop with each hand, which I was pleased to see.
He kept working at it until all the pumpkins had been found!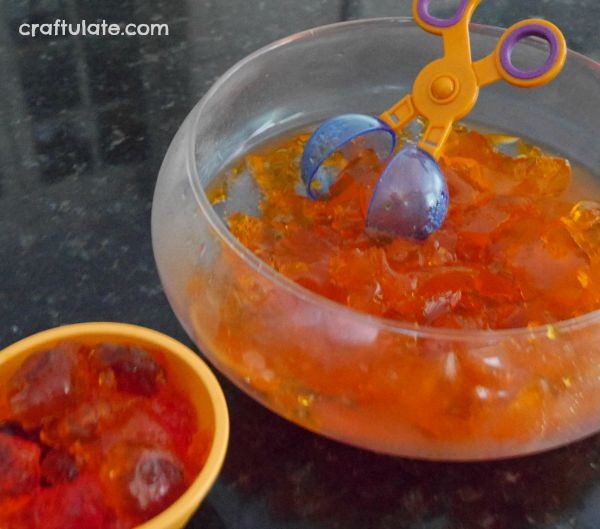 Inspired by House of Burke
If you're looking for more fine motor crafts and activities, check out what the rest of the Fine Motor Fridays team have been up to this week!