This clothes fastenings board includes buttons, Velcro, snaps and a zip – perfect for practicing fine motor skills!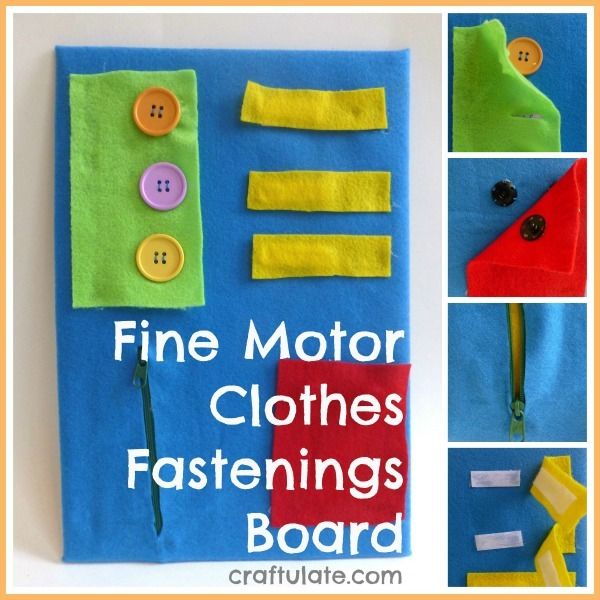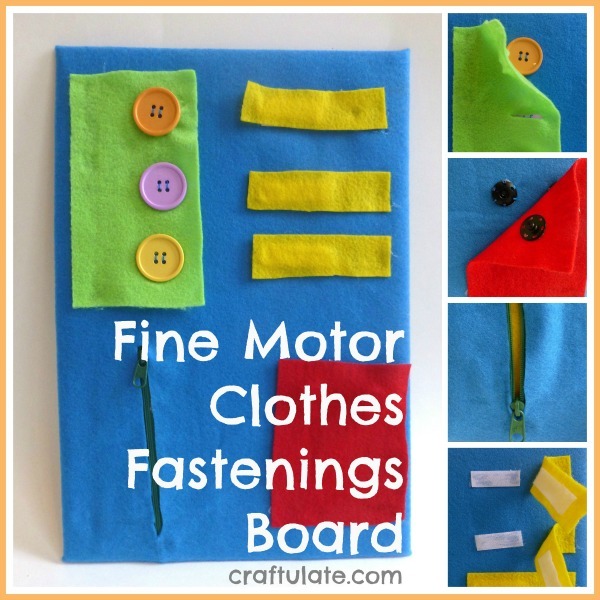 The following post contains affiliate links, which means that at no extra cost to you I can make a tiny bit of money to help support this blog. Thank you!
I've been inspired by one my fellow series members for today"s Fine Motor Fridays post. When I saw School Time Snippet's beautiful Kadinsky Inspired Button Board I just knew that I wanted to make a fine motor board with all sorts of clothes fastenings.
My husband kindly provided me with a flat piece of wood (he even sanded down the edges to make them nice and smooth!). Then I prepared my fastenings: three large buttons, three Velcro flaps, a zip and two snaps (poppers, press-studs – whatever you like to call them!). I cut out a large piece of blue felt, just larger than the piece of wood.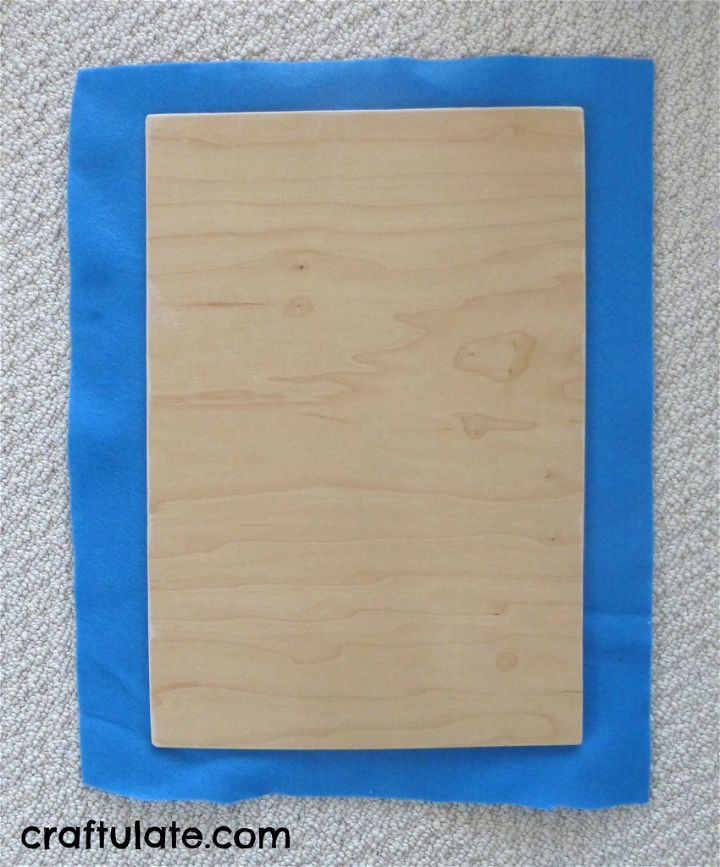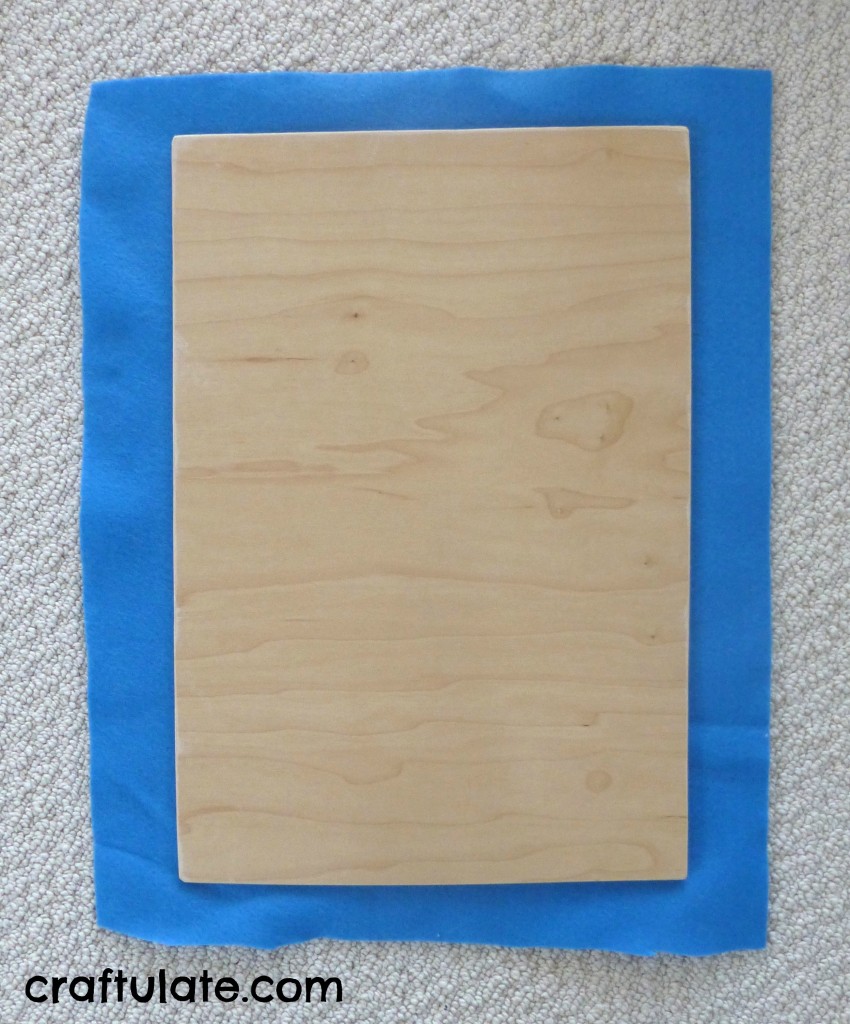 Then I started to pin the fastenings in place, cutting a hole where the zip would be.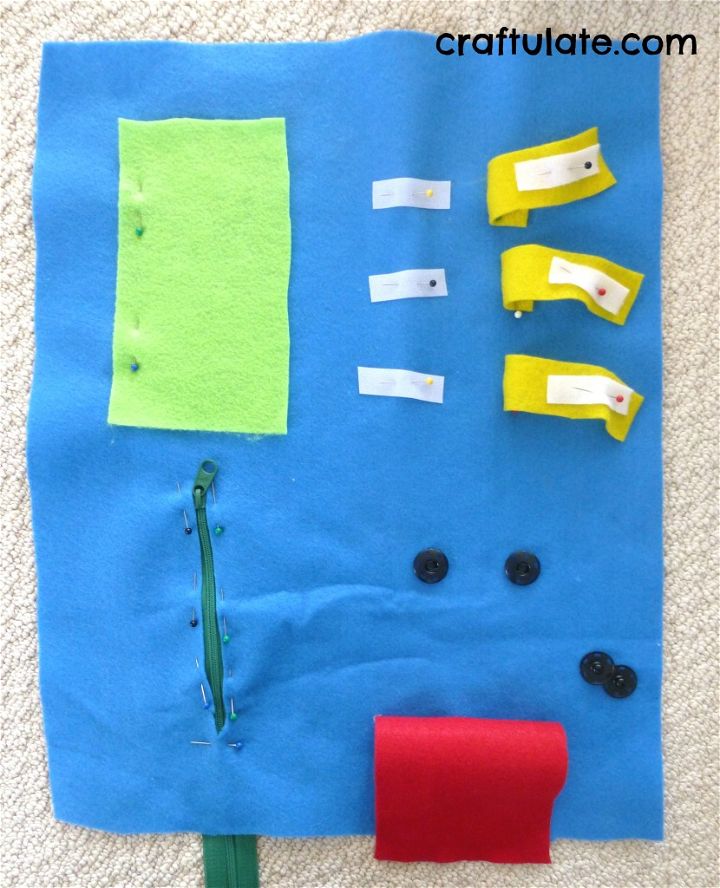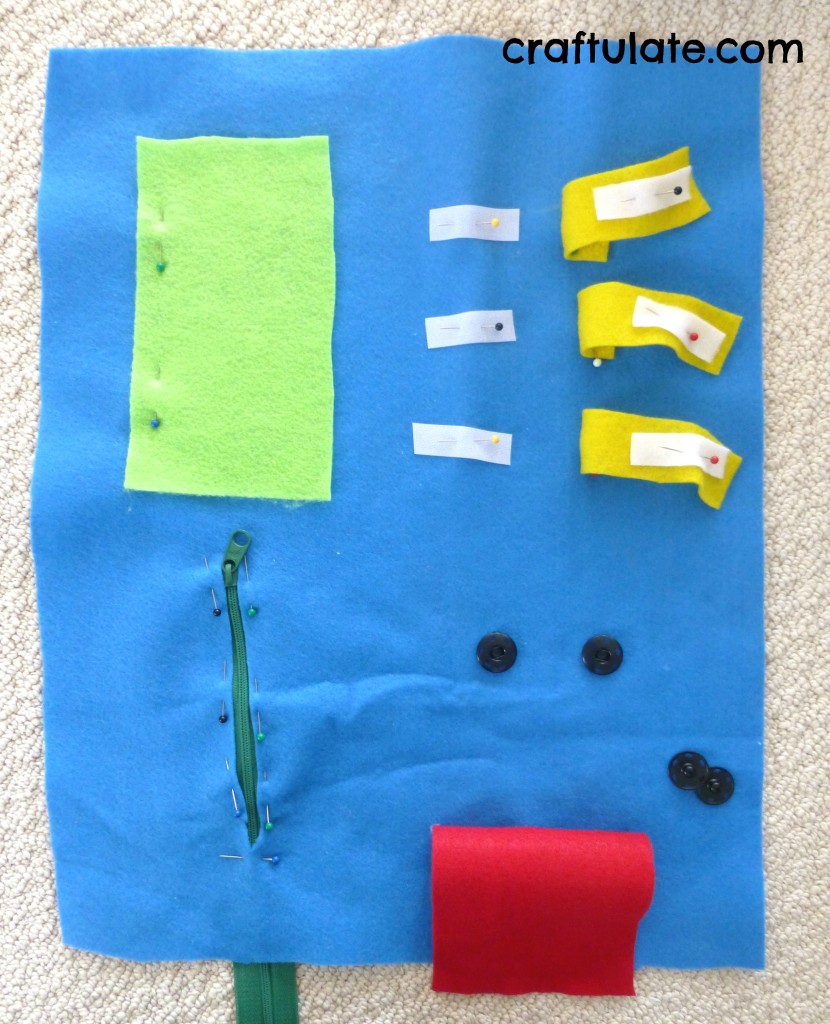 I used a hot glue gun to attach the flaps of felt and the Velcro. I tried using the hot glue to attach the zip and it worked really well. That saved me some time! Then I sewed on the buttons and the snaps.
I glued on a piece of felt in a contrast color behind the zip opening, then glued the entire piece of blue felt to the board. I trimmed the corners and wrapped the edges around to the back of the board. Here's the finished Clothes Fastenings board:
[bctt tweet="Clothes Fastenings Board for #finemotor practice for #toddlers"]
I showed it to F and he was immediately drawn to the zip. Then he checked out the snaps… And the Velcro…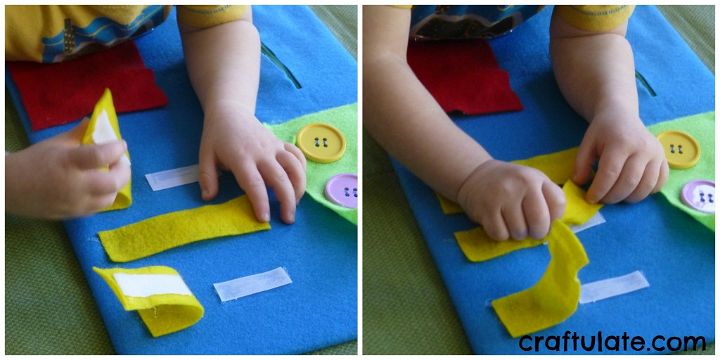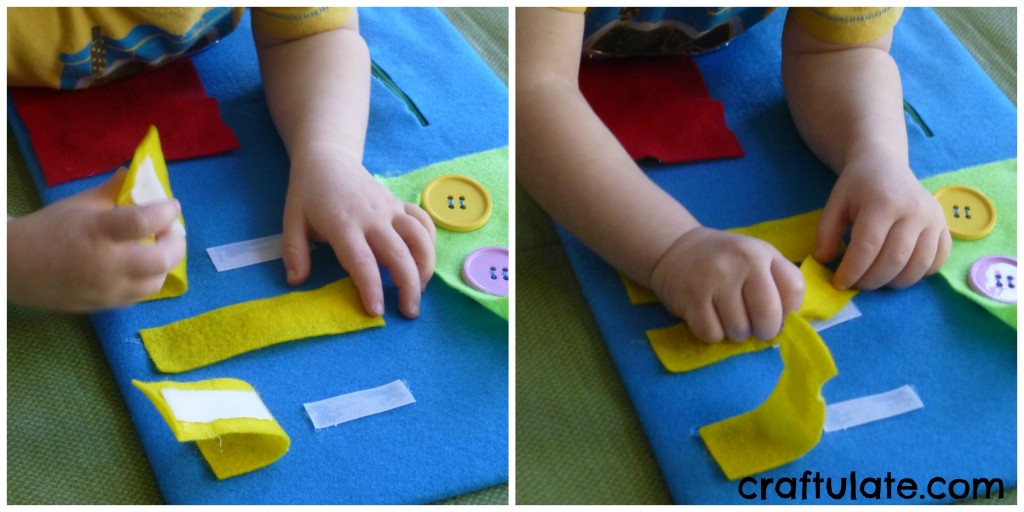 He was quite indifferent to the buttons though, perhaps because they were the hardest?!?

We played with this fastenings board a few days later and he was happy to try the buttons again – he mastered undoing them but doing them up was WAY too tricky!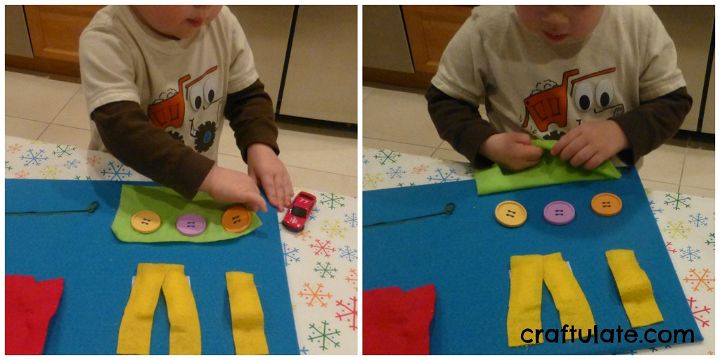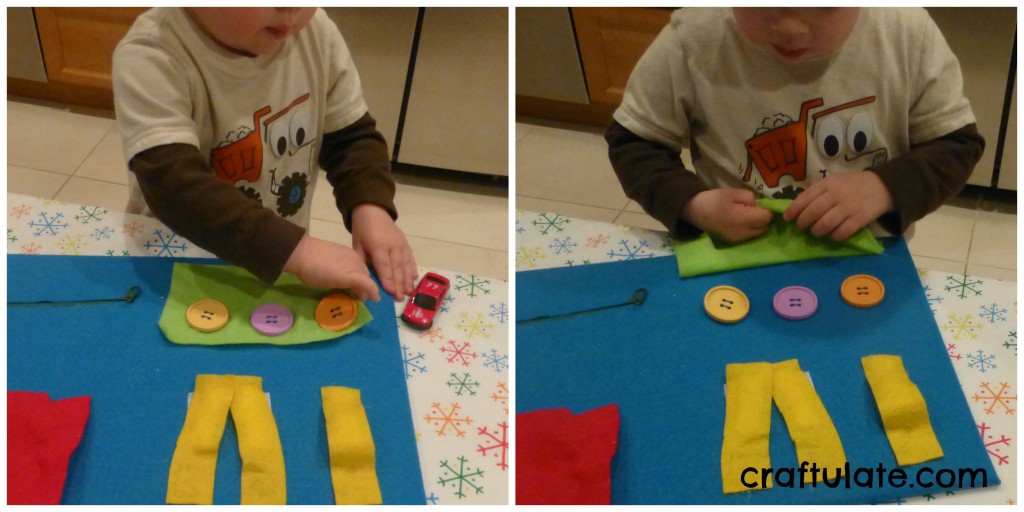 He also maneuvered a toy car around the different sections!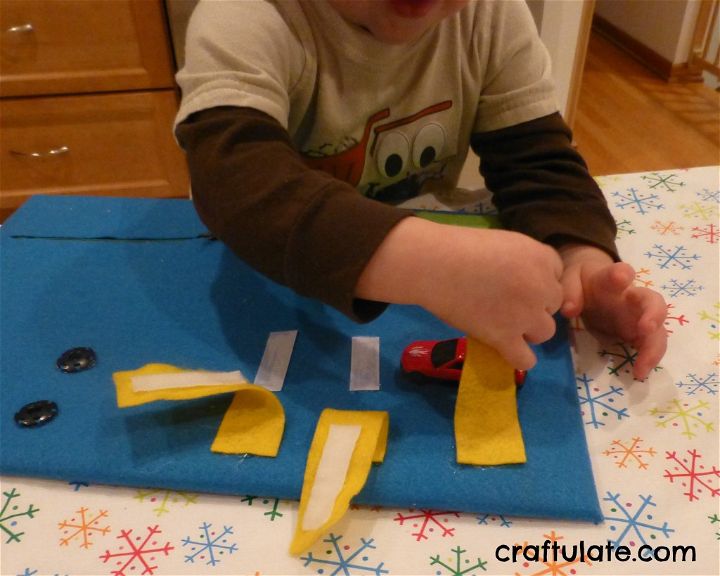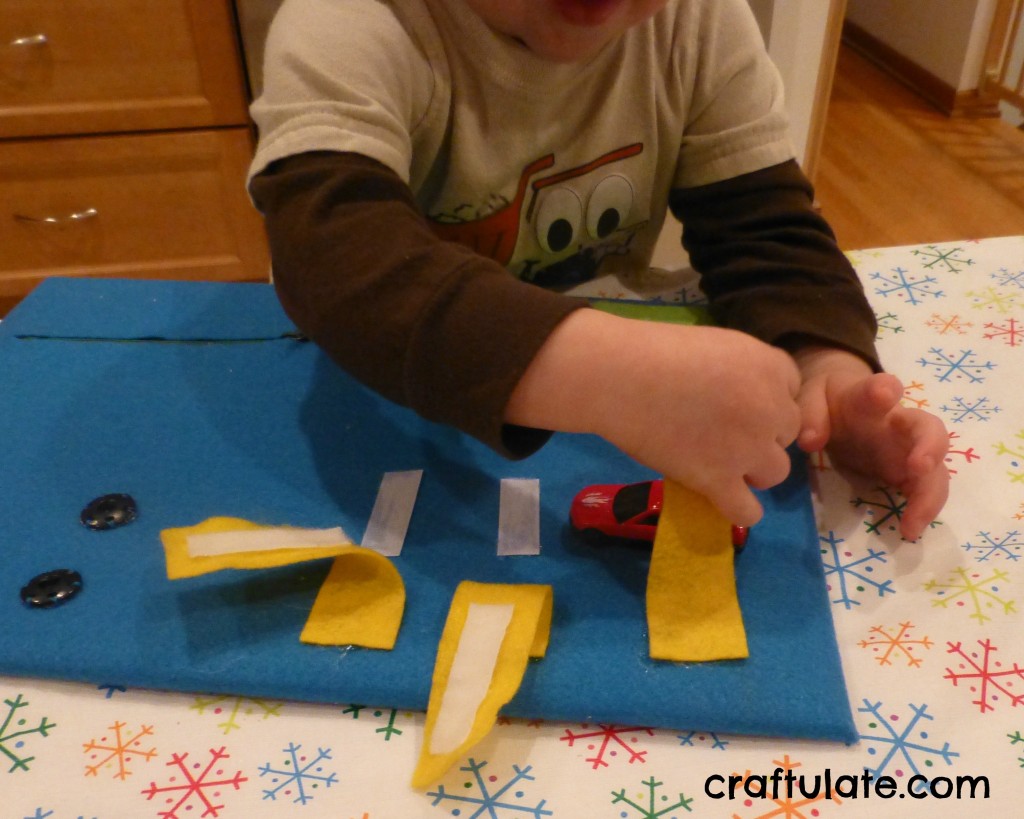 Check out all the other wonderful Fine Motor Fridays posts this week!