This cereal fish craft is great fine motor practice for little ones.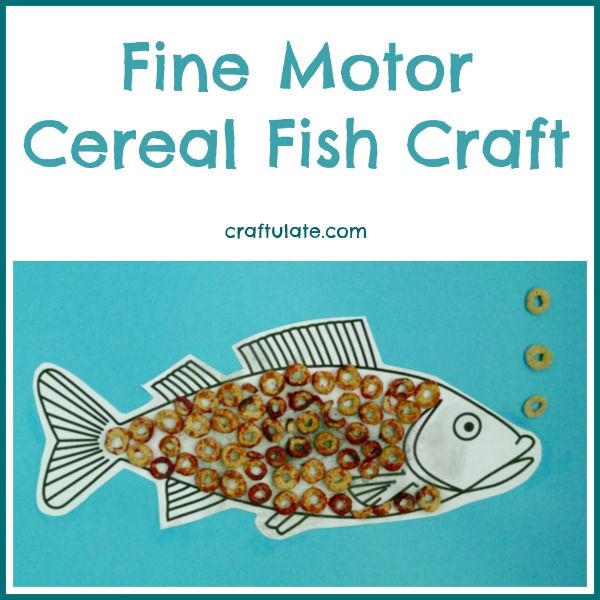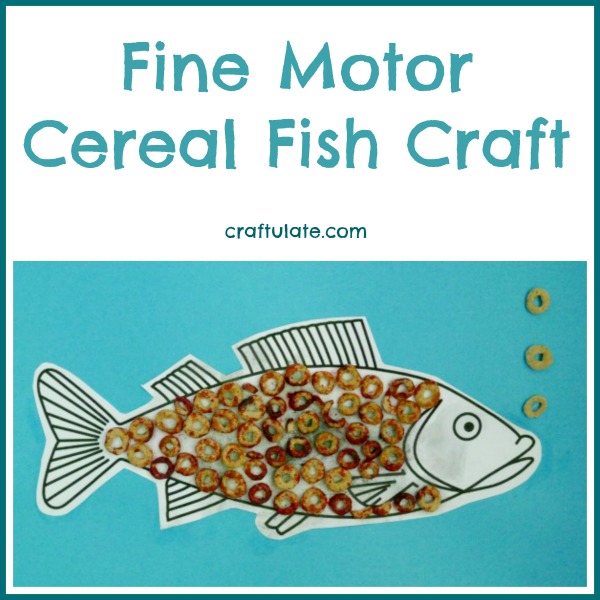 The following post contains affiliate links, which means that at no extra cost to you I can make a tiny bit of money to help support this blog. Thank you!
Well it's been a while since we participated in Fine Motor Fridays but this week we're back! This craft was such a great collaboration between me and my son, with many different fine motor skills being practised.
I prepared the craft by printing out a fish outline from Clker.com. I provided F with solid watercolor paints, water and a brush. Solid watercolor paints are one of the hardest paints for young children to work with: they really have to press the brush quite hard into the paint to get strong colors. F decided to paint his fish in his favorite color (this week!) – black! Not *quite* what I had in mind but at least there are black fish! He was reasonably good about painting within the lines of the fish.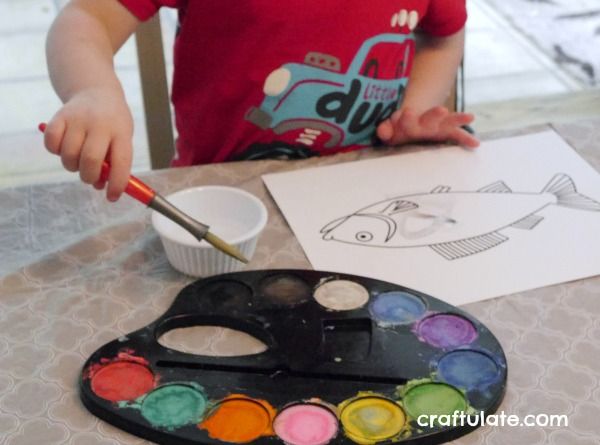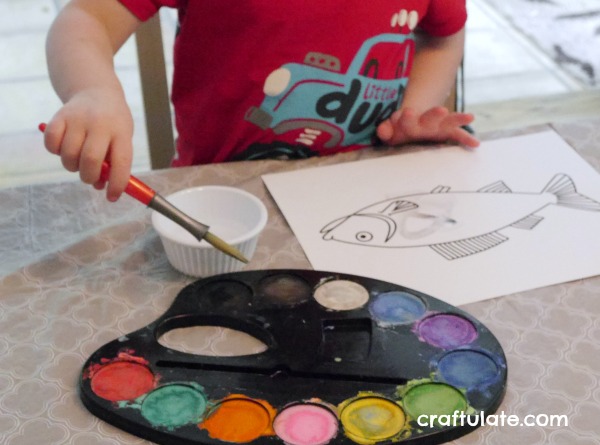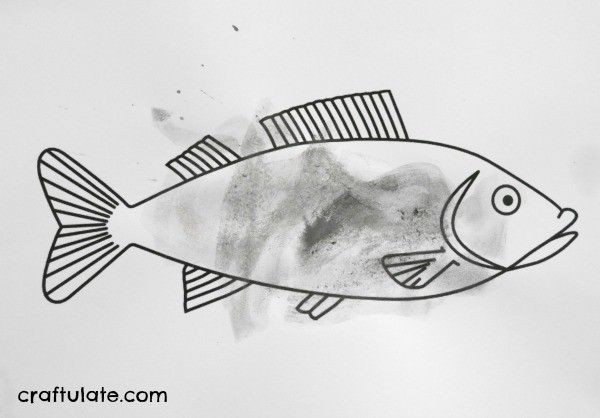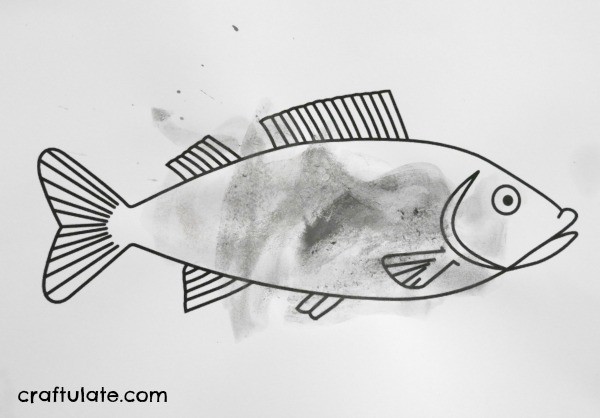 The next day, I added a handful of o-shaped cereal (that'll be Cheerios, then!) to a bag and added a few drops of food dye. F was a bit uncertain about this but did help to spread the dye around. I thought we needed more colour but he insisted that we had enough. 🙂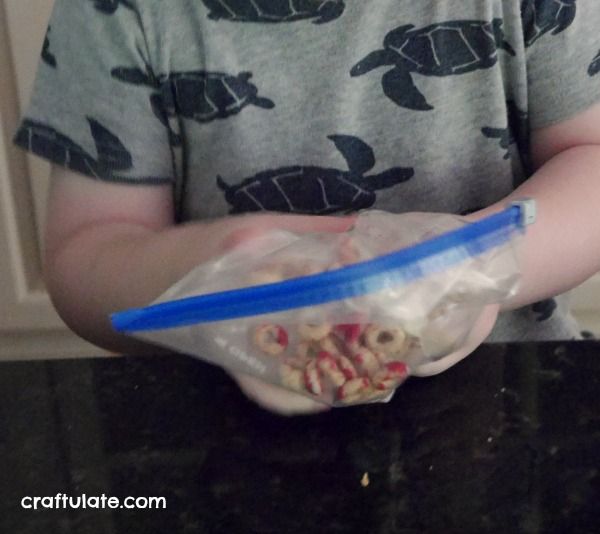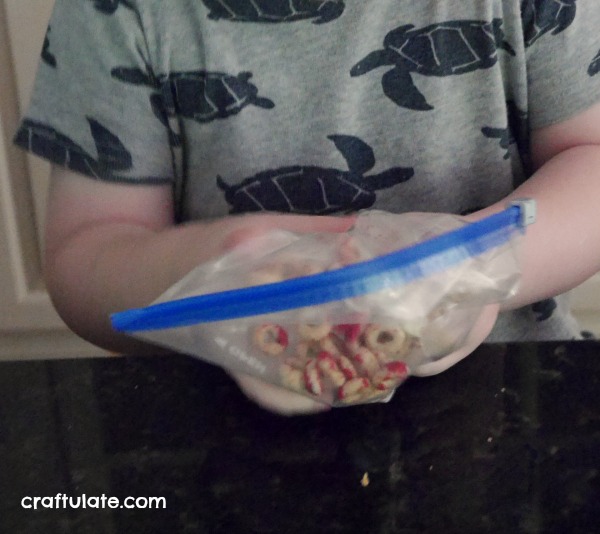 I spread the cereal onto some wax paper to dry – which didn't take long! Then it was time to glue them to the fish picture. Squeezing the glue is always great fine motor practice! Then F carefully placed the cereal onto the glue. Check out that pincer grip!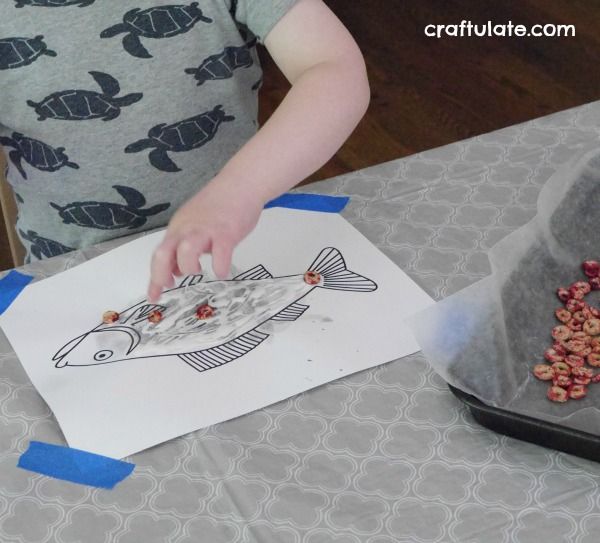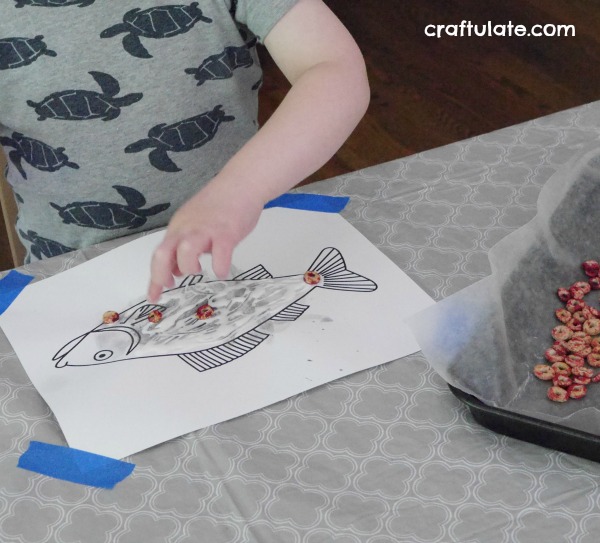 I did have to finish filling in the fish for him but he probably would have done it for himself if he hadn't been distracted by train track!
The final result wasn't as good aesthetically as I had hoped – the mottled red cereal on top of dirty black wasn't ideal. But it WAS kid-made! To improve it a little I cut it out and glued it to blue card, adding a few cereal "bubbles". 🙂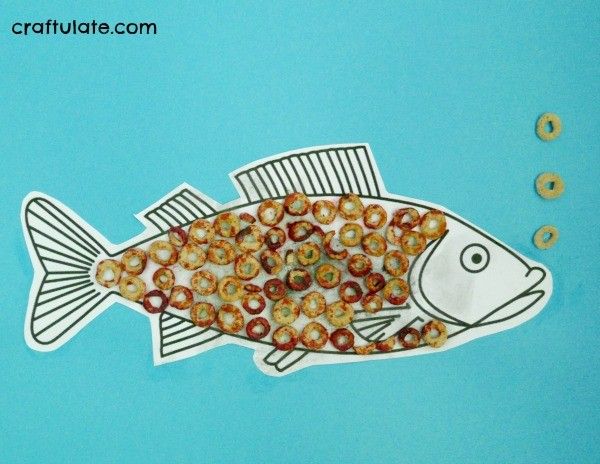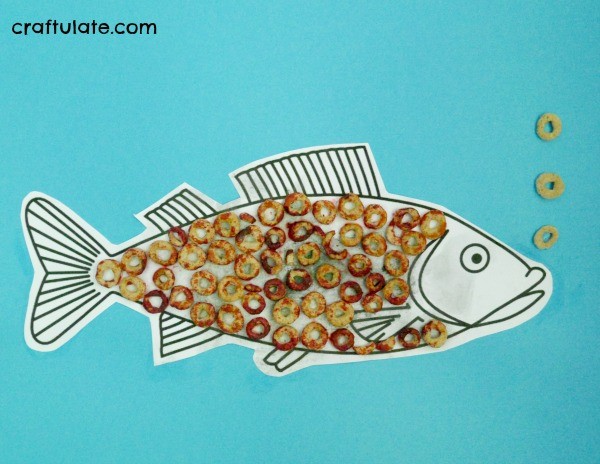 If you're looking for more fine motor crafts and activities, check out what the rest of the Fine Motor Fridays team have been up to this week!
Follow Craftulate's board Fine Motor Play on Pinterest.